Joe Naufahu's Height
5ft 10 ¾ (179.7 cm)
New Zealand former Rugby player, turned actor who has appeared in Game of Thrones (Khal Moro) and Spartacus (Liscus).
On his talent agency he was listed
"Height 182cm/5'11.5"Waist 86cm/34"Chest 110cm/43.5"Shoe 43.5 EU/10 US/9.5 UK"
and on his imdb.
Resume
page his agency put
"Weight: 195lbs/Height: 5 feet 11"
.
As a rugby player he once played for Glasgow Warriors and in 2003 they described him as:
"Weight: 12 st 12 lb, Height 6 ft 3 in, DoB: 3rd Feb 1980"
.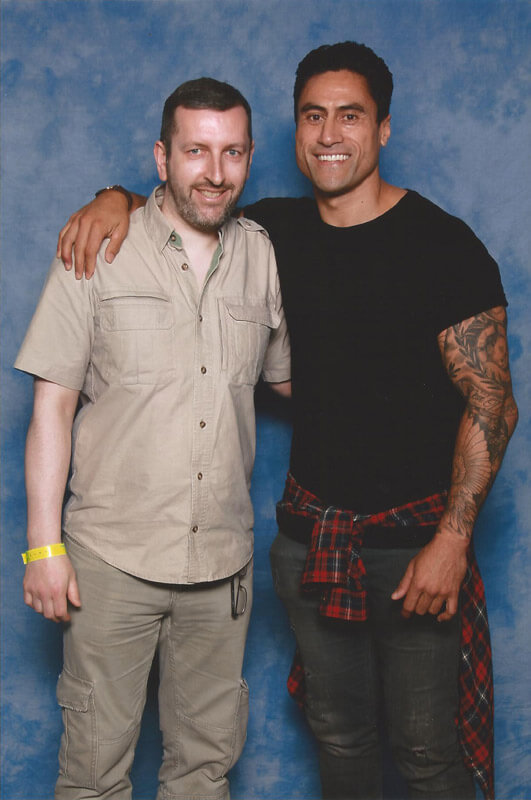 5ft 8 Rob and Joe
Photo @ London Film Con 2016
You May Be Interested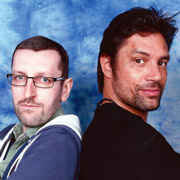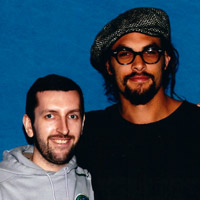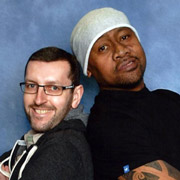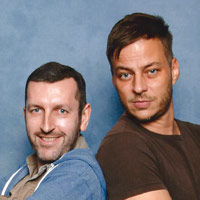 Add a Comment
22 comments
Average Guess (19 Votes)
5ft 10.74in (179.7cm)
slothee
said on 11/Dec/20
6'3"/5'10.75"= 1.06
I'm 5'6"
5'6" * 1.06= 5'10"
So him listed as 6'3" would be like me being listed as 5'10". Idk anyone who would believe that who met me in person.
Chinybobs
said on 24/May/20
He's got Vin diesel disease. 5-10.75=====6-3 lol
Yang (5 footer 8, 172-173)
said on 6/Oct/19
He is 5footer 10!!!!! He reminds me of my Filipino friend with his height range but he is bodybuilder and has more muscles than him at least.
Crane
said on 18/Mar/19
@rawdshaq Yeah, I too wonder how the hell did they listed him 6'3?!
rawdshaq
said on 5/Feb/19
Hold up, he's a little under 5'11" but he got listed as 6'3"?
Bobby 5'10 (178cm)
said on 29/Jan/19
He's got a small forehead for his height. Otherwise, if he didn't, I could see him as being a more solid 5'11.
MAD SAM
said on 30/Jul/18
179.5 cm guy with accurate listing
MJKoP
said on 27/Nov/17
Dude looks like a younger, fitter, taller, hipper Cenk Uygur! :D
Redwing
said on 8/Dec/16
How tall do you think his brother Rene is? I'm unsure
Editor Rob: redwing, I'm not sure on him.
swa
said on 13/Sep/16
Rob, what would you say his head size is? 10 inches or close? It looks above 9.5
Editor Rob: around 9.5 inch range I'd have guessed.
joe joe
said on 7/Sep/16
By the way I played pro Rugby so I'm saying this not from a place of ignorance
joe joe
said on 4/Sep/16
@rampage(-_-_-)Clover Rugby heights are off quite alot of the time. Jonny Wilkinson was listed at 6'1 at toulon for the whole of his last season there. Current australia 10 Bernard Foley is listed as 182 even though he is towerd by also listed 182 Adam Ashley Cooper. The list goes on and on. Rugby Heights are a mess.
dpp
said on 3/Sep/16
i don't think he is over 5ft 10.
Rampage(-_-_-)Clover
said on 28/Aug/16
For sure a typo, that 6ft3 listing. In rugby rarely off by more than 1in
TJE
said on 27/Aug/16
Accounting the camera angle, solid 179.
Andrea
said on 27/Aug/16
Does he really look over 179 here? Did he look a couple of cms taller than Josh in person?
I remember he had a small scene in GOT with Emilia and she didn't look that much shorter but i guess that she wears heels and use camera angles to make her look taller on the show, after all she's Daenerys Targaryen :P
Editor Rob: I guessed Joe as in the 5ft 10.5-11 zone, he did look a cm or so taller than Josh in person, who would measure a fraction taller than a guy like andrew lincoln.
Christian-196cm (6ft5.25)
said on 27/Aug/16
His 6ft3 listing is very likely just a mistake. Over 4 inches? Even most pro wrestlers don't get their height inflated that much, with the exceptions of guys like Andre the Giant and Kane.
Brandon
said on 25/Aug/16
Maybe that 6'3" is a different guy with the same name or some type of error. Sports associations fudge heights by 1-2 inches but not 4+ inches.
Editor Rob: it will be a typo no doubt.
Sdgame95
said on 25/Aug/16
I know that his brother, Rene Naufahu also appears in the Power Rangers. SPD- Emperor Grummn the main villain of the SPD Rangers. Samurai- Mentor Ji the mentor of the Samurai Rangers.
MD
said on 25/Aug/16
6'3"?!
ROTFLMAO!
Aaron Zamora
said on 25/Aug/16
He looks 5'10.25
Peter 179cm
said on 24/Aug/16
Yeah he looks around that 179-180 range,maybe a flat 179 at worst so 5'10.75 seems fair...