John Saxon's Height
5ft 10 ½ (179.1 cm)
American actor best remembered for roles in films such as Enter The Dragon, The Unforgiven, Nightmare on Elm Street, Joe Kidd, The Electric Horseman and The Girl Who Knew Too Much. In 1974 he was described as
"5-foot-10"
in newspapers and in 1969 was described as
"5-foot, 10 ½-inch, 170-pound"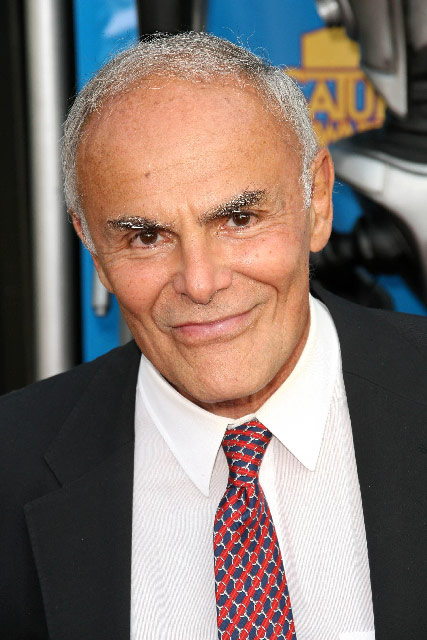 Photo by s_bukley/BigShot.com
You May Be Interested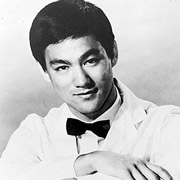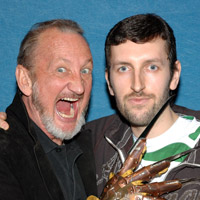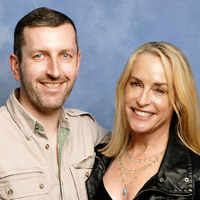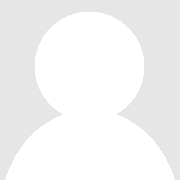 Add a Comment
68 comments
Average Guess (4 Votes)
5ft 9.63in (176.8cm)
Antonio55
said on 26/Jul/20
RIP John Saxon. First saw him with Bruce in Operation Dragon
Danimal
said on 21/Mar/17
It looks like his entire upper torso has collapsed in on itself. That is serious shrinkage. It could be his age, or it could also be fused discs in his spinal column making his upper torso so much shorter than it used to be. I say that's an easy 3" + height loss at 81 years old for him.
Click Here
Robert Farrell
said on 19/Mar/17
I drove Mr. Saxon to the airport back in 1984. I am 5'9"and I stood next to him. I do not think John was more than 5'7" at the time.
Greg
said on 9/Oct/16
Just watched Enter the Dragon again - Saxon looked at least 5'10 in relation to Bruce Lee and Shih Kien. Didn't look crazy shorter than Jim Kelly - there's great home movie footage from Ahan Capri from the Enter the Dragon set which gives perhaps a better idea of height than watching the movie:
Click Here
richie
said on 23/Mar/16
Yeah Saxon's peak height was somewhere between 5'10"/11", he had about 3 inches on Bruce Lee who was 5'7.5" and was slighter shorter than Lee Majors who was just 6', a weak 5'11"...
Chase Witherspoon
said on 9/Aug/15
Always looked 5'9" region to me even going back to 50's; 176-177 peak would be my best guess; great actor, prolific....
Arch Stanton
said on 1/Jan/14
Gracias. He's not that well-known really is he, but he's one of those faces a lot would recognize.
[Editor Rob: current generation won't know him much, but generation above me know him a lot more.]
Arch Stanton
said on 30/Dec/13
Rob can you add The Unforgiven, Nightmare on Elm Street, Joe Kidd, The Electric Horseman and The Girl Who Knew Too Much? He looks about 5'10 in all of those I think. Watching Nightmare on Elm Street now..
Anonymous
said on 15/Mar/13
2-3 inches taller than bruce lee in enter the dragon...not quite 6 foot.....
Joe
said on 11/Dec/11
He's lost an inch or so but i think if he stood up-right, he'd be just about 5'9
Mr. Kaplan
said on 16/Nov/11
That's the strangest thing I've ever seen. I thought he was six feet tall, watching him in "Enter the Dragon".
thebad7
said on 6/Nov/11
Rob, you're spot on--Saxon always looked a strong 5'10" in his younger days. I watched him a month ago in 1978's FAST COMPANY. Standing side-to-side with Big Bill Smith--himself a strong 6'2"--Saxon looked about 4" shorter. Today, however, he's definitely lost height, and looks like he's about 5'8". Much like Smith, Saxon is a B Movie Legend.
tb7
will
said on 5/Nov/11
Awesome, to bad you and Jim Kelly don't make a movie together.
jtm
said on 11/Aug/11
5'8.5 and 5'10 at his prime.
Legend
said on 10/Aug/11
This guy is still 5'8.5 or about the same height as Mamun. You can tell because Mamun is positioned in front of him slightly so he is taller than he looks in the pic.
dmeyer
said on 4/Aug/11
he droped serious height
Mr. Tempus
said on 3/Aug/11
Mamun looks slightly taller than Jhon, so maybe Jhon is 5'7.5
Mark
said on 30/Jul/11
Looks an inch or 2 shorter than Lee Majors, in an episode of The Six Million Dollar Man. Some who know/knew Majors said he was not 6'0, but 5'11. Others who knew/know say he is/was 6'0. My opinion? Saxon was 5'10 and Majors 5'11.5
PatB
said on 27/May/11
Shrinkage is usually described by a simple average. You never see a standard deviation reported. There are large differences among people of the same age. I'm 68. My dentist is 69. He tells me he lost two full inches in one year. I used to be 6'4" barefoot when I was in my twenties. In almost a half century I've shrunk exactly 1/4". I've lost so little from no virtue of my own. I'm just lucky. My good college friend who used to be exactly six feet now is 5'11". I can see no pattern but it is clear that people shrink at all sorts of different rates.
A lot of commenters here assume that peak height is a real concept and that they can calculate everyone's height from their age alone.
John Saxon was always rather short. Maybe the studios were just better at conceling that fact when he was younger.
anon
said on 11/May/11
People, cut the guy some slack. Saxon is 75yo in a couple of months; what do you think you are going to look like when you're that age? If you make it? LOL He was in his mid 30's when he was in Enter the Dragon. He looks o.k. to me.
Legend
said on 4/May/11
I thought he was like 6 feet? Amazing.
Shane
said on 18/Mar/09
Met and worked out with John Saxon at Stanford University in 1990. He was close to 5'10 barefoot. I believe in his youth 5'11 is possible given his stated back injuries. I know other Army Airborne guys that have lost two inches before age thurty from spinal compression.
runt
said on 19/Dec/08
I just realized he was in Nightmare On Elm Street back in '84 with 5-9 Johnny Depp. Does anybody have the movie and if so did he look taller than Depp?
Ed(1)
said on 13/Dec/08
I'm curious to know exactly how he lost 2.5 inches in height? That's a lot to lose! He definitely looked 5ft8 when I saw him afew years ago, yet in Enter the Dragon he looked a solid 5ft10-5ft11. Weird?
Suzi
said on 12/Dec/08
Good God! He's STILL gorgeous!
glenn
said on 8/Dec/08
thats one building that can call you short.lol.
Brad
said on 7/Dec/08
Cobain had bad posture due to some problem with his back. He wore worn out Chuck Taylors. He always looked short but really wasn't as short as people thought....not to mention being by a bass playing building.
Mamun
said on 5/Dec/08
Yes I agree James !
Regards
Mamun
glenn
said on 5/Dec/08
brad-for you to pin down cobain like that is impressive.cause he is mentioned at a low of 5-6 once to 5-7 mainly and 5-8 sometimes.rarely mentioned higher.but courtney did say 5-10.he was tricky.cause to me,he seemed close to my height at times.but then i realised,hey this guy is slouching big time.hunched over like the hunchback.i couldnt understand why my 5-9,5-10 friends were calling him short when cobain was similiar in height to them.
glenn
said on 5/Dec/08
did saxon really shrink to 5-8?.sounds too low.though there is proof on tops.but pics,even mine,can be decieving.everyone is matching my 5-9 sighting too.he keeps shrinking?
Brad
said on 4/Dec/08
I agree on tons of celebs....I see tons 4 times a year at Ray Courts' Burbank shows. Cruise is 5' 8". Cobain was HARD....he slumped and looked shorter than he was. I'll ask Saxon in Feb. about Lee.
Ed(1)
said on 4/Dec/08
He looked 5ft8.5-5ft9 tops in shoes when I saw him a few years ago! I was probably standing around 6ft0.5 in the shoes I was wearing and I was easily around 4 inches taller then him! I was shocked too because I expected him to be at least 5ft10 or more and stockier built. He just came across as a small, frail, older man.
glenn
said on 4/Dec/08
brad is very accurate when he sees celebs.its a shame he is stubborn otherwise when not meeting or seeing them.otherwise for a 6-5 guy he is extremely accurate.so i have to respect him for that much.he agreed at my cobain estimate (5-9.5),cruise at 5-8,etc.
Ras
said on 2/Dec/08
2.5 inches is too much, maybe if he was 85+.
Brad
said on 2/Dec/08
Good judge with Lee in ETD...both in fighting Chinese flats.
glenn
said on 2/Dec/08
i agree.5-9.
Brad
said on 2/Dec/08
5' 9" when I met him.
leonari
said on 1/Dec/08
I doubt he was close to 5'11 way back. 5'10" makes more sense since I believe Bruce Lee was around 5'7".
Joe
said on 1/Dec/08
he's 5'9 still people.
RICHARD
said on 1/Dec/08
He's 73 now so I believe he shrunk 2 inches. He didn't look as short as Bruce Lee in Enter the Dragon,but as someone else said he was a bit stocky so that made him look only 5-9. I believe he's now 5-8 but his peak was a strong 5-10.
He was 3 inches over Lee in Enter the Dragon so 5-10 back in 1973,now 5-8 in 2008.
el toppo
said on 1/Dec/08
wow. 2.5 inches! is that possible?
Lego
said on 1/Dec/08
2 inches height loss? while possible i kinda disagree.
to me he usually looked up to 176cm at the most or about 5'9.5, in freddy krueger he looked 5'10ish (had shoes with some heels though), i think he was max 5'9 - 5'9.5 back then, now looks 5'8 on the dot, lost at least 1 inch that's true.
glenn
said on 24/Nov/08
interesting find hollywood fan.i feel 5-8 is too low for him.5-9 now.then again he mustve lost more.i havnt seen him since 1996.
hollywoodfan
said on 23/Nov/08
He was in an episode of "The Six Million Dollar Man" years ago and played 'Fred Sloan' (& the robot who impersonated 'Fred Sloan'; There's a scene in the episode where "Sloan" is measured and he's exactly at the 5'11" 1/2 mark. Then again, he was wearing shoes/boots. Don't know how much of a heel the footwear had.
Gonzalo
said on 7/Aug/08
I saw him yesterday in the film The unforgiven. He looked clearly shorter than Burt Lancaster, about 7-8 cms minimum. But Lancaster sometimes looks as tall as 1`87-88 although he probably was shorter than that, 1`85
RevInstone
said on 10/Apr/08
Noticed the email thing after i posted. I emailed you the pic and few others. Hope you can use it.
glenn
said on 10/Apr/08
i always felt 5-9.my was telling me he met saxon recently at that he was still 5-10.
RevInstone
said on 10/Apr/08
5'9 is correct. I met him a month ago at a horror covention and have a pic with him, if i knew how to post it i would. I'm 6'0 and 5'9 is correct.
[Editor Rob: do you know how to email a picture...]
Ed
said on 20/Nov/06
There is no way Saxon is 5ft9 now barefoot, I was absolutely shocked when I saw him at a convention a while back. I knew he would be older and maybe a little smaller, but he was small. I'd say 5ft7.5 to 5ft 8 barefoot and maybe near 5ft9 with shoes, and frail looking. He was a pretty stocky guy in Enter the Dragon, and still looked it in The Nightmare on Elm Street movies, but now not the case. Maybe he was 5ft9ish in his prime.
Glenn
said on 20/Nov/06
Dunken-Frank2,I think,posted pics of a black and white movie where he did look tallish.
Dunken
said on 19/Nov/06
to Glenn: people say he looked 5'11 in his prime because he did look close to 4 inches taller than 5'6.5/5'7 Bruce Lee in Enter the Dragon, 30+ years ago.
Glenn
said on 19/Nov/06
Saxon seemed 5-9 to me.but why do a couple of people say he was 5-11 in his prime? was he really and he shrunk?
Electric06
said on 16/Nov/06
My assumption for him is correct 5'9.5" in his prime. 5'8.5" today. He went through a lot of shrinkage. This supports the idea that Bruce Lee was around 168-69cm.
Glenn
said on 4/Oct/06
Thanks Backstage and Ed at backing me on my claims that Saxon is shorter than expected.
BackStageJim
said on 2/Oct/06
At Fango NYC under 5'8 in dress shoe. True he might have lost height since he been in movies from the 50's. We all shrink. But I thought he would be taller.
Ed
said on 31/Aug/06
Saw Saxon at a convention, and I was shocked how small he was, I'd say 5ft8ish barefoot, even his body frame was small. I was expecting a 5ft10 to 5ft11 stocky built guy. A lot has changed since his Enter the dragon days.
Glenn
said on 19/Jul/06
Explains why he looked 5-9 when I met him.another victory on my accuracy.I did see early career pics where he looked a shocking 6ft.Cesar is 6-3.
MarkO
said on 18/Jul/06
If you have a tape of season 1 of The Six Million Dollar Man, check out Day of The Robot episode, with Saxon. At one point, he stand against one of those police measuring chart type things (facing front, and in profile). If memory serves me, he equalled the 5'10 mark, I assume, with shoes. However, who knows how well placed the measuring chart was. Cesar Romero as the Joker can be found against a similar chart in photos on Ebay. It makes him look 6'6, and I'm sure that's not true.
DrakeJ.
said on 4/May/06
Actually, With 5'9 Barton, Gene Barry looks about the same height. I dont think Gene Barry could have been past 5'11 in his prime. So for Saxon 5'9.5 is possible for his prime. Alternatively 5'10.5 for Barry's Youth could imply saxon at 5'9 even. Today he's probably a bit under 5'9.
DrakeJ.
said on 4/May/06
Actually, With 5'9 Barton, Gene Barry looks about the same height. I dont think Gene Barry could have been past 5'10.5 in his prime. So for Saxon 5'9-5'9.5 looks better for his prime. Today he's probably a bit under 5'9.
Talltaleteller
said on 2/May/06
Bruce Lee was never 5'7 to begin with. so 5'10 is the max for the sax-man's prime.
DrakeJ.
said on 2/May/06
Look at the picture with gene barry. Saxon looks a good inch and a half shorter than Barry. 5'10 back then sounds about right.
[Editor Rob: 1 inch maybe

remember frank2 has said he was 'slightly taller' so 5ft 11.5 for barry and 5ft 10.5 for saxon isn't outwith the realms of possibility...

here is Saxon in trainers with sybil in trainers...I've met that women and in her prime not far off 169-170!]
Ken
said on 27/Apr/06
Saxon was never a quite a full 5'10. 5'9.5 back then - 5'8.5 today
Joel
said on 10/Apr/06
Maybe 5'8,5'9 today. Back then 5'9-5'10.
Chris
said on 7/Apr/06
Dean is obviously crouching over or leaning against the pillar in that photo...
Frank2
said on 7/Apr/06
Here's Saxon with 5'11.5" Gene Barry and a seated Mary Ann Mobley: And
Click Here
Saxon seems to be doing an impression of Brando playing Emiliano Zapata.
Saxon and Bruce Lee:
Click Here
And yes, that's a carpet on Saxon's head.
Either Saxon's taller than 5'10" or Rex Harrison lied about his height:
Click Here
Somehow I just think it's the angle.
Saxon with 5'8" Ed Platt:
Click Here
And for those who still believe that James Dean was 5'8", please watch Rebel Without a cause and notice that Dean is shorter than Platt by at least two inches.
See how short Dean is next to 5'8" Platt, 5'10" Jim Backus:
Click Here
Laos
said on 7/Apr/06
Yeah to things make them about a quater inch taller. 5'9 today 5'10 back then.
ForensicNYC
said on 5/Apr/06
He was 5'10" in "Enter The Dragon"...he was 3" taller than Bruce Lee who was 5'7"...they wore Kung Fu sneakers which didn't give much height...