Jordi Alba's Height
5ft 6 ¾ (169.5 cm)
Spanish professional footballer, who has played for Valencia and Barcelona. Earlier in the day he managed -
busting a gut
- to measure
close to 170.2cm
.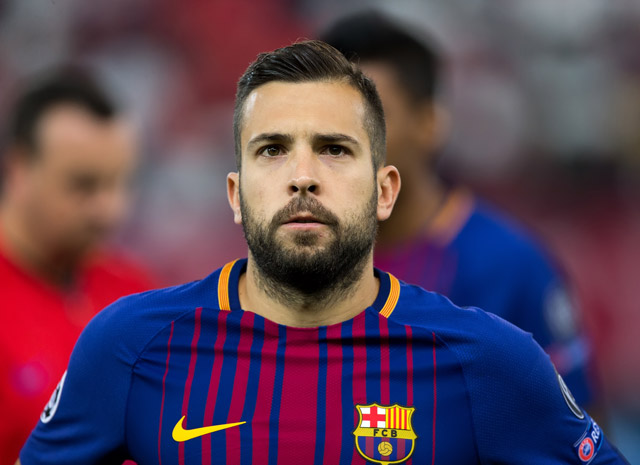 Photo by vverve/BigStock.com
You May Be Interested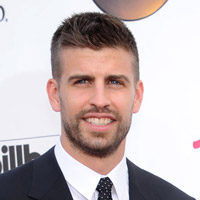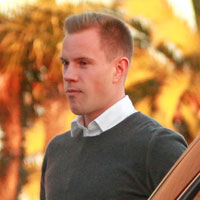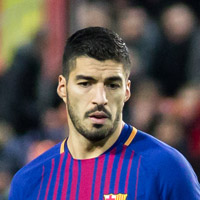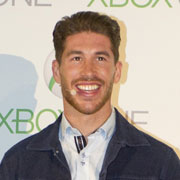 Add a Comment
16 comments
Average Guess (17 Votes)
5ft 6.56in (169.1cm)
Shaqa
said on 30/Apr/20
Rob, what is the difference between standing tall and busting a gut?I found them quite similar.

Editor Rob
It might vary between individuals, but really breathing in and busting a gut could add 2-6mm range.
Nik Ashton
said on 8/Dec/19
@ don - That's very interesting, they could be height twins!
Christian 6'5 3/8"
said on 30/Oct/18
@lastman
I doubt that elevator shoes made for any type of sport even exist. I've seen elevator shoes for running but that's about it.
lastman
said on 28/Oct/18
Rob, I wondered if it was possible to find soccer elevator shoes ? Does such shoes exist with a slight lift of only 1-2 cm ? Or you think it will change the gravity center too much ...

Editor Rob
I doubt any player is wearing them, but I know for a fact some Golfers (not so much pros) have had elevator golf shoes made.
cmillzz
said on 24/Jun/18
Rob, I don't think I gain any height from "busting a gut". I measure pretty much the same as I do when standing tall, but I'll have to check again. Is it normal to not even gain 1 mm from your "standing tall" pose?

Editor Rob
Many can gain a few mm's by breathing in.
mande2013
said on 10/Feb/18
Rob, what's your stance on whether a 'busting a gut' height is one's true height that they can claim? Because it's not implausible that someone who measures 170.2 cms early in the day would be around 5'6.75 by night time.

Editor Rob
It's the maximum we can achieve whilst not going up on tip-toes.

My own preference is that you should stand tall enough that you can maintain that posture, it might not be quite busting a gut, the difference might be couple of mm or even with some people up to 1cm for busting a gut.
YES
said on 10/Feb/18
How tall is David Silva Rob?

Editor Rob
Might be a weak 5ft 7
don
said on 26/Jan/18
You know what's interesting? That he's the same height as Jessica Alba :)
Johnson
said on 26/Jan/18
Mascherano and Jordi Alba
Click Here
Could Mascherano be like Rob Paul?

Editor Rob
I wouldn't class Mascherano as a 174 guy, but somewhere in 173 range...he may well be similar to me in height.
Christian-6'5 3/8
said on 25/Jan/18
@Animus
It's not your true height because you're standing in a forced unnatural posture.
Animus
said on 24/Jan/18
Isn't "busting a gut" simply standing as tall as possible? And therefore one's true height?
Josep
said on 24/Jan/18
Click Here
Something is off here. I pinned Jordi Alba at 169-170 range more often. Messi edges him out in this picture. Footwear are quite similar. I guess Messi has normal dress shoes which give 2.5cm(full inch).
To be honest I still don't believe Messi is taller than Jordi Alba. He also seems taller than Iniesta who might lose a bit of height due to posture.
2MeterPeter
said on 23/Jan/18
I think it's possible the Barcelona Stadiometer is installed incorrectly, I'm sure this guy would measure 5'6.5 at best, looks no taller than Messi.
jeff12324p
said on 22/Jan/18
are you making fun of short people with that thumbnail rob?

Editor Rob
I put a thumbnail with Yerry Mina like that too, he's 6ft 4...so I'm not sure what you mean.
Johnson
said on 22/Jan/18
@Rob I remember your video of busting a gut
it was like 6 mm Jenny and 7 mm you, but it looked like a extreme bust a gut
for example Coutinho did a soft bust a gut and it added 3 mm
Piqué looked extreme bust a gut too

Editor Rob
Yeah, Pique really went for it...a soft one might be 2-3mm, an extreme one could give 5-7mm.
5'12
said on 22/Jan/18
Rob, how much would you say busting a guy adds?

Editor Rob
Might be anywhere from a few mm to 1cm in some people's cases...but I'd say 3-5mm was a common range.

I asked my sister to do it and she got 5mm and she's much fitter than me.