Joseph Millson's Height
6ft ½ in (184.2 cm)
British actor best known for roles in TV series Banished, Peak Practice and films such as The Dead 2: India, Devil's Bridge and Casino Royale. In LoveHorror.co.uk he mentioned his height, saying
"I'm 6 foot 2"
, although earlier in his career listed himself as
Height 6 feet 1 inch
. In this photo he has between 1/4-1/3rd more footwear than me.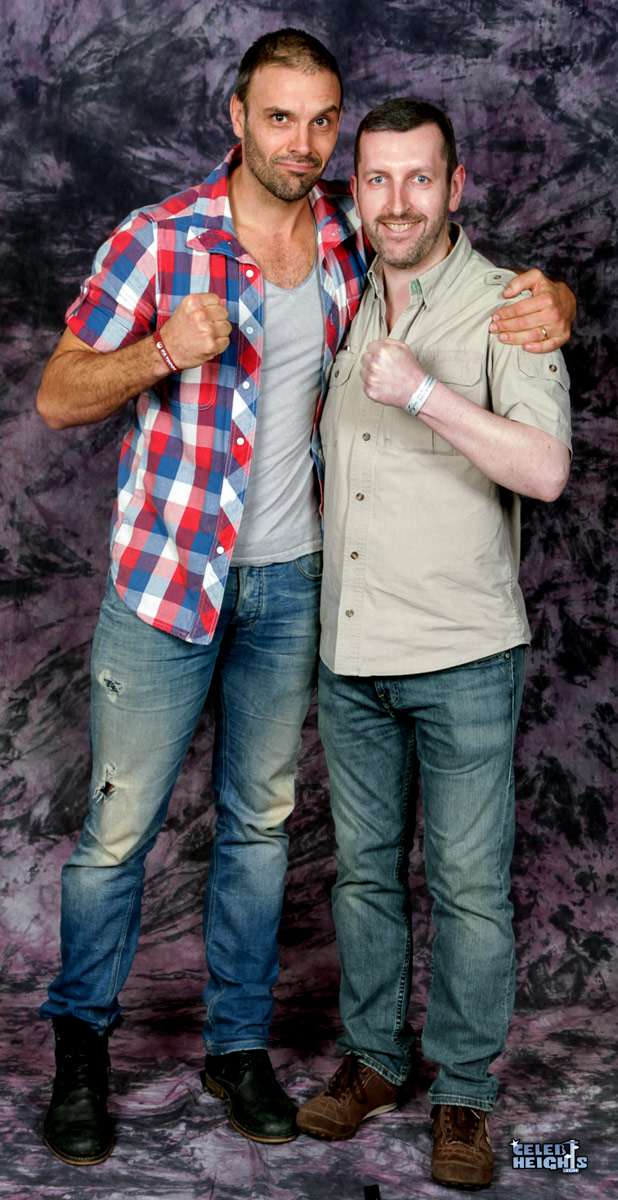 5ft 8 Rob and Joseph @ MCM Comic Con, 2015
You May Be Interested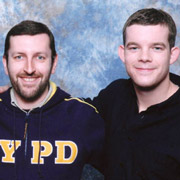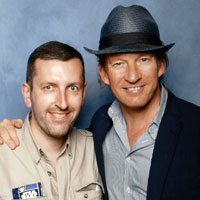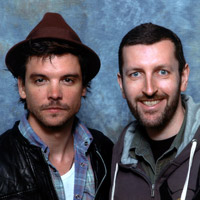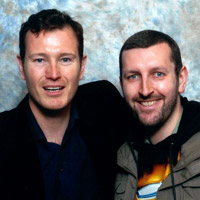 Add a Comment
29 comments
Average Guess (8 Votes)
6ft 0.41in (183.9cm)
houss
said on 27/Jun/20
So i think he's no more than 182cm

Editor Rob
In person I don't think Joseph was as short as 182cm.
houss
said on 26/Jun/20
@rob 😂😂 i'm sorry hhh this is the pic
Click Here

Editor Rob
It seems close to 4 inches there
houss
said on 25/Jun/20
Click Here
The short guy is 174cm barefeet , i'm 182'5cm barefeet, no footwear advantage for anyone of us , i think the difference between us is a little more bigger than the difference between rob and joseph , what do you think rob

Editor Rob
hard to tell with a private instagram 😉 Always best reuploading a photo to something like imgur.com
Rampage(-_-_-)Clover
said on 4/May/20
I wouldn't guess lower than what Rob has him at...looks safely over 6ft flat. In boots I reckon he's easily walking around at 6ft2
Rampage(-_-_-)Clover
said on 6/Sep/19
Weak 6ft1 is possible for him I think
berta
said on 10/May/19
possible heights from 183,5-185. I think legit 184, maybe 184,5 range
Christian 6'5 3/8"
said on 23/Nov/18
@Zampo
I agree, 6'0.25"
Zampo
said on 22/Nov/18
Doesn't quite look this listing. He looks like he could measure a solid 6'0.25 range (183.5-183.8) possibly. Think he is losing some mm with his slight lean to his left.
Nik
said on 26/Jun/18
This listing seems reasonable, he may be fractionally less but not any more!
Rampage(-_-_-)Clover
said on 26/Dec/17
Rob, is a weak 6ft1 possible?
Editor Rob: 6ft 0.75 isn't impossible, though that would have been the maximum I'd guess in person.
John
said on 27/Mar/17
He's 6'0.25.
TJE
said on 27/Jan/16
If Joey straightened up, he would be very close to looking over Rob's head, but he still won't. Maybe 0.25 inch under.
So let's do the math.
68.125-0.25=67.875
Joey's eyes are at 5'7 7/8. Rob says his eye level is 4.5-4.75 so I'll go with 4.625.
67.875+4.625=72.5
Joey is 6'0.5 when up straight but he has 1/4-1/3 inch more shoes; average of that is roughly 0.3 inch.
72.5-0.3=72.2
Conclusion, Joey is 6'0.2.
6'0.25 would be a fine listing.
iggity
said on 24/Jan/16
What height do you think his eyes are Rob?
Editor Rob: I think normal 4.5-4.75 range, but tilt your eyes down a fraction and you get nearer 5 inches.
Andrea
said on 21/Jan/16
Dmeyer, where do you see 181?
To me, he does look 4 inches taller than Rob. Rob is 173-174, so you could say this guy looks 183-184 range in the picture above... Of course, you must take a fraction away for the bigger footwear which would make him more 6' flat... But i wouldn't say he looks under 6'!
Dmeyer
said on 20/Jan/16
He must be 183-4cm but in the pic looks 181 max as he has more footwear , he looks under 6ft even thaugh more footwear
Andrea
said on 20/Jan/16
While i certainly wouldn't go as low as 5'11.5 he looks more 6' flat here...
Rob, do you think 6' is possible or he is over it for sure?
Editor Rob: I do think he'd clear 6ft.
TJE
said on 19/Jan/16
6'0-6'0.25 would be fine.
Kourosh
said on 19/Jan/16
5'11.5 barefoot and 6'0.5 with shoes on.
downgrade rob
Editor Rob: he never looked that short
Aza
said on 18/Jan/16
Looks strong 6ft even if you take way the footwear advantage.
Jim Hopper
said on 17/Jan/16
Haha why do 6-0" guys say 6-2"??? Insecurities??? Hes at most 6-0,Id say those shoes have a good insole in them.
Rick
said on 17/Jan/16
Take them boots off of his and he would be smaller than rob 5'7 barefoot no more.
Fluffi Fluffsson
said on 16/Jan/16
What a liar. He is an adult ffs...
guk
said on 16/Jan/16
This is suprising as he's one of the tallest actors on banished quite a bit taller than David Wenham who you have down as 5ft 10. Looks more than 2.5 inches. Maybe Wenham isnt quite 5ft 10?
Andrea
said on 16/Jan/16
Yeah, he looks a bit like him... If he has more footwear, i'd say he looks more 6' flat here, though! He looks about 4 inches taller than you, without considering any footwear advantage...
John
said on 16/Jan/16
No more than 5'11.5"-6'0" for Millson. He barely has 3.5 inches on Rob, and you also have to take into consideration that Millson has 1/3 inch more footwear advantage with those thick boots of his.
Mat
said on 16/Jan/16
Rob, mention the footwear in the description. He does seem taller than your listing in the photo, but I think it's because of his boot.
Andrea
said on 15/Jan/16
Rob, i just seen this guy in 24 LAD! He had a small part but he certainly didn't look a big 6'2 guy!
I guessed him somewhere in 6' range!!!
He looks maybe 183-184 with you... Does he have more footwear, right?
Editor Rob: between 1/4 and 1/3. Funnily reminded me of a slightly smaller version of challenger 2 in person. Both thought or claimed 6ft 2 as well...
Rampage(-_-_-)Clover
said on 15/Jan/16
That's a boots height for sure.
Rick
said on 15/Jan/16
I dont see 4 inches here. Looks 5'11 and a half at a push but never 6'. If he was 6' he would tower over rob which he doesn't in the photo.