Judy Reyes Height
5ft 2 ½ (158.8 cm)
American Actress known for playing Nurse Carla in TV comedy Scrubs.

Photo by s_bukley/BigShot.com
You May Be Interested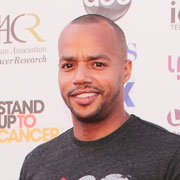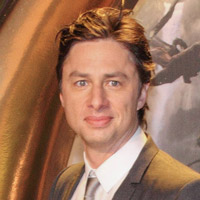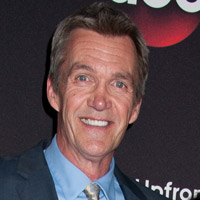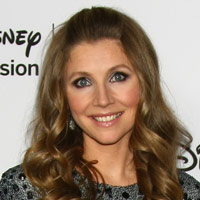 Add a Comment
19 comments
Average Guess (2 Votes)
5ft 1.5in (156.2cm)
CiccioDK
said on 29/Jul/13
I met her in person, she's more like 5'1.5
Doug
said on 6/Apr/09
Why is it in one picture Clinton has a couple of inches on him? He's tall alright but doesn't look over 6'1", at least he didn't as president.
leonari
said on 12/Feb/09
at least 5'3
Lozz
said on 12/Sep/08
5'2.5'' - 5'4'' is about right - Donald Faison is around 5'11'', if that!
Anonymous
said on 22/Feb/08
donald faison(turk) is 6', and when they stand next to each other theres definitely not a 9.5 inch difference between them, i think shes more like 5'5".
Chris
said on 7/Aug/07
yay thanks for adding her, i thought she looked around 5'3"
Gonzalo
said on 29/Sep/06
He was very near 190 cm in his heyday. Now he looks around 186cm
Frank2
said on 15/Apr/06
I think Chirac is 6'1", maybe even a half an inch taller.
Gotxo
said on 14/Apr/06
Frank:
Yeah, i can belive that, he never struck me as a short guy.
5'11" for Bush is quite reasonable, and as our friend Larry has pointed out, boots is the national footwear in Texas, that backups your testimony too.
Anyway that's getting harder (and thus more interesting) to pin down politicians heights.
In the last link i've posted Chirac looks 6' compared to the 6'1.25" king, so i'm amazed. He has looked a lot of times way taller, as i've said the photo is a bit slanted in king's favour.
In your #1 link we can see a Bush taller than Blair and a Chirac looking 2" taller than Bush. Any idea of the trio's respective heights?
Frank2
said on 14/Apr/06
Bush occasionally wears normal cowboy-style boots with two inch heels, but mostly he wears regular shoes with heels that are an inch to an inch and a half high. He's 5'11" as reported. During his first inauguration when he stood next to Clinton he was only a couple of inches shorter. Then I spotted his black cowboy boots he wore that day and that explained why he didn't appear three inches shorter which he should have.
Gotxo
said on 14/Apr/06
Frank:
Well done, but now i'm a lil more confused than before. In your first link Bush is a tad taller than Blair (now i can belive your claim of lifts for him). I've a photo with Zapatero and him, and Blair looks 182cm-ish. It's quite clear that in political events, photographers try to match heights as much as possible.
It's quite clear Chirac is tall, but with this mess his height could range anywhere between 184 and 187cm.
Click Here
The only full body shot i've found of the king and Chirac, it's a bit slanted in favour to the king.
Yet it proves that the photos of the politicians lie even more than theirselves.
Frank2
said on 14/Apr/06
Here's a full body shot:
Click Here
It's slightly tilted upward on the right so move the right corner down a bit.
Here's a closer shot:
Click Here
I now see about a two inch difference in both shots. Bush is a solid 5'11". Tony Blair is supposedly 6'.
Here's Bush with Blair:
Click Here
And here:
Click Here
Blair with 6'2" Bill Clinton:
Click Here
Clinton and Chirac:
Click Here
And here:
Click Here
I'd venture to say Chirac is a solid 6'1".
Frank2
said on 14/Apr/06
Bush wears better lifts!
Gotxo
said on 14/Apr/06
Frank:
You've made me wonder about my own posted photos.
In politics image is everything! Your photos are as good as mines, we must find full body pics or otherwise we won't get nothing to be proved.
Frank2
said on 13/Apr/06
Chirac looks like he's about an inch taller than President Bush:
Click Here
And here:
Click Here
As well as here:
Click Here
And finally here:
Click Here
Maybe the Prez uses Stallone's custom shoemaker!
Gotxo
said on 13/Apr/06
Ujane:
Yes, i was tempted a while a go to scan and send a pic of both the king of Spain and Chirac (very recent one after his recovering).In some ones looks about 2cm taller and in others looks a lil under. Don't know wich is his height at youth, but he does looks the 187 given to him. (The king was 186cm @ his youth, nowdays
still looks 6'1")
Click Here
Click Here
Click Here
Ujane, Moscow
said on 12/Apr/06
He has got a very good posture! I am sure not less than 187!
Franklin
said on 8/Aug/05
Yes probably Chirac is around 187 cm or so. Here are some pictures of him standing beside the Mexican president Vicente Fox (6'5"/195 cm)
http://www.francia.org.mx/embajada/prensa/fotos2001/jchfox_toulouse02-131001.jpg
http://i.esmas.com/image/0/000/002/736/chiracfoxN.jpg
Go figure ;)
Anshelm
said on 26/Jul/05
Hmmm... is this his official height? I ended up with a 190 cm estimate, when comparing to Bill Clinton (188 cm), or Helmut Kohl (193 cm). This was way back, when all three were still in office (between 1995