Justin Bartha's Height
5ft 8 (172.7 cm)
American actor, best known for playing Riley Poole in the National Treasure films and Doug Billings in the Hangover Trilogy.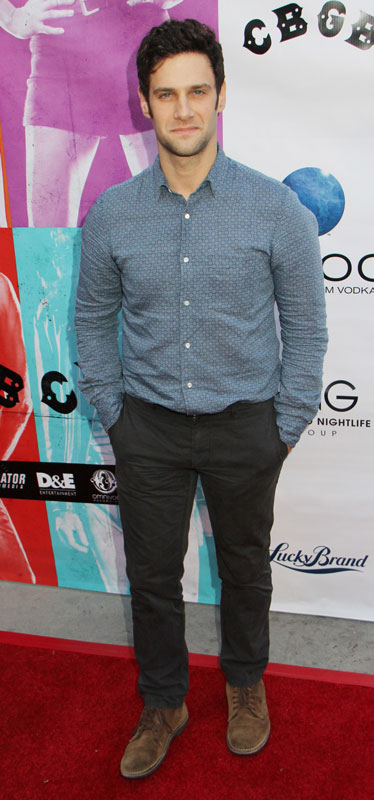 Photo by PR Photos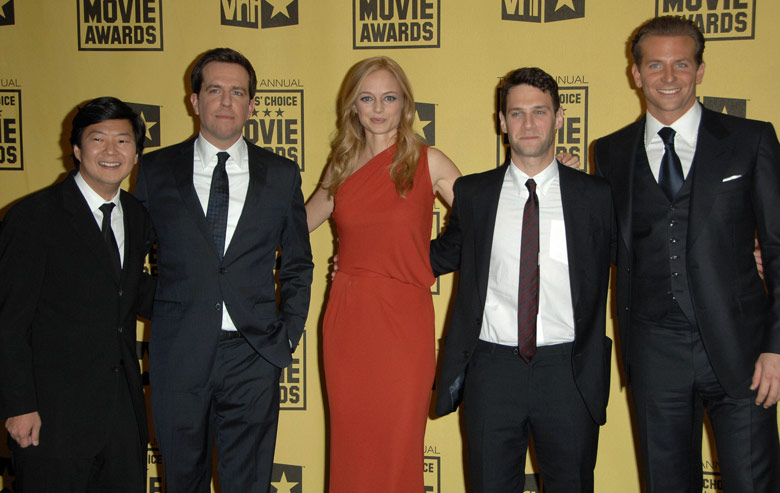 You May Be Interested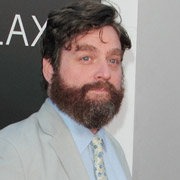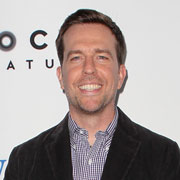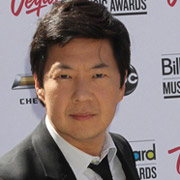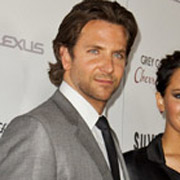 Add a Comment
34 comments
Average Guess (14 Votes)
5ft 7.55in (171.6cm)
spider
said on 27/Jul/21
How tall do you think he is really, comparing him with Ed helms and Ed helms with Jeremy runner, tenner looks more than an inch or 1.5 inch taller than Justin Bertha.

Editor Rob
sometimes 5ft 7.5 could seem arguable for Justin
MaskDeMasque
said on 21/Jun/21
Not 5'8. He had an inch on strong 5'6 Zach. 5'7.5.
Jkiller
said on 30/Sep/20
Can safely say he's somewhere between 5'7.75-5'8.
Realist
said on 7/Jun/20
WIthout lifts he might be 5'8 out of bed but this guy is usually looking 5'7.5
Littlelee5ft6
said on 6/Apr/20
Ken looks about 4 inches shorter than justin. 5ft 8 is right
Junior Hernandez 1990
said on 13/Jul/18
5'4 claim Ken Jeong making Bartha look 5'7 max.
Click Here
:
Tao
said on 20/Jun/18
I met him today, he is about 5'8.5". I've always had a good gauge on heights.
berta
said on 9/Apr/18
i thiught this guy was maybe 171-172 and zach from hangover is 169
Sammy Derrick
said on 9/Apr/17
I've just watched the Hangover movies.And he's 5'8 strong and solid
Compared to 6'1 Bradley Cooper
Click Here
he's looks a little under 5'8 maybe 5'7.5 and he's standing full erect.
Compared to 5'11.5 Ed Helms
Click Here
he looks 5'8.5
If Mike Tyson is 5'10
Click Here
then Ed is 5'8.5!!!
However,I think that he wears LIFTS!!!I mean he's a good looking guy,the only he lacks is height hence most pictures he's always standing straight or is wearing lifts.
Bradi
said on 30/Sep/14
This guy is 5'6''. He looks about an inch shorter than Ellen on her show, at Ellen is most likely 5'6.5''
Realist
said on 18/Jun/14
Rob he looks the same as Jesse Eisenberg. Remember the days Eisenberg had a poor posture? LOL. 171.5;
edguy282
said on 9/Apr/14
I watched Hangover III last night, and Justin looks like he stood just under an inch taller than Zach. I think 172cm is more likely, or 5'7.75."
Realist
said on 6/Feb/14
him 172 Zach Galifianakis both 170 cm and Eisenberg probably 171
MD
said on 24/Jan/14
There is not much difference between him and Zach Galifianakis, and quite frankly, I'm not convinced Galifianakis is a full 5'7", either. I'd say 5'7.5" for Justin, too.
Blink
said on 22/Jan/14
Looked shorter than 5'7.5 Ellen on her show
ANDREA[ITA]
said on 10/Jun/12
No more than a weak 5'8!
Amazed by Stupidity
said on 9/Dec/11
You guys are unbelievable. You can discern a 1 centimeter difference from a photograph you did not take or have control of for important variables for this type of calculation such as angle, point of origin, footwear, etc. I can't tell if you seriously think you can discern one out of 173 centimeters or you are just that stupid.
Racheeeeeeeeelllllll
said on 19/Aug/11
I think 5 foot 7.5 no more.
TDK Rises
said on 6/Jun/11
taller then Lautner on MTV movie awards
Click Here
Jimmy
said on 6/Jun/11
If he is 5-8 then Taylor Lautner is 6-0. cuz he looked much taller than justin on mtv movie awards..this site is losing it..stop upgrading ur favorite actors
dmeyer
said on 3/Jun/11
rob you realy need to downgrade his guy , he has a hard time looking taller than 5 ft 6 galifianakis , he looks 4.5 in shorter than cage , he looks 171cm in anithing he does so max 172 on a good day
linke
said on 5/Feb/11
Rob maybe you should downgrade him to 172 cms.
joewhite31
said on 5/Nov/10
A weak 5'8"
Anonymous 2
said on 25/Jun/09
In the National Treasure films he was never much taller (and often the same height) as Diane Kruger, listed at around 5'7" on this site. I'd say 5'8" max.
MD
said on 10/Jun/09
Rob,
How tall does he look in all of these photos I've posted (and will post below)?
With Cooper, again, and Heather Graham:
Click Here

Editor Rob
i glanced at other pics of him/cooper and think he looks 173-4cm.
MD
said on 7/Jun/09
Some reference photos of the guy with Bradly Cooper for their most recent movie. Cooper is listed at 6'1", but I think he mayt be closer to 6'0" after seeing him with Jimmy Fallon, recently:
Click Here
Click Here
Click Here
(Ed Helms really needs to be added to this site, BTW)
Now, with 5'9" Ed Harris:
Click Here
And, finally, with 6'0" Nick Cage, though, Cage is given a disadvantage by being a full step behind Bartha:
Click Here
Click Here
Me thinks Mr. Bartha is not even a full 5'8"...
Brah
said on 6/Jun/08
Rob, I met this guy on the set of "Rebound" with Catherine Zeta Jones. He was about 1 inch shorter than Catherine Zeta-Jones who I estimated 5'10.5" in her boots, so that made him 5'9.5" in his sneakers.
He wore these Nike Air Max type of sneakers. According to you, they give 1.36 inches. 5'9.5" minus 1.36 = 5'8.14" barefoot
He has a pretty big head with a long neck, and short legs, so from a distance, he looks shorter than he actually is. My shoulders were noticeably higher than his, but his big head and neck give him extra height.
I was slighter taller than him and I was slightly shorter than Catherine Zeta, I am 5'10" with my shoes on, so I had a good idea of his height.
Shelby
said on 15/Jan/08
Justin bartha is not 5'8 he is 5'9
dmeyer
said on 8/Jan/08
after looking at several pics i think the guy is closer to 5'7.5 ,can look 5'7 but because of low heeled footwear ,rob i think he is a lidl under 5'8,if he is a full 5'8 then cage looks a lot taller even thatgh cage has moccasin so 6'0.75 for cage ,his footwear is getting better

Editor Rob
possible yes, could be 172, might look at him agin.
dmeyer
said on 8/Jan/08
in national treasure looks 5'6 ,but i guess it is because cage and voight are tall
Dagger
said on 4/May/06
He looks smaller than 5'8. Also, I think it's worth noting that on "Teachers" when he asked a woman on a date, she refused and said "I like tall guys"...I can't see anyone being told that unless they were considerably shorter than the average male, which is around 5'9. Why make a joke of someone who is pretty much equal with the rest of the world???
Just my logic. I'd say 5'6-5'7.
andrew
said on 29/Mar/06
I just saw that new show yesterday called "Teachers" and he looks only about 5'7". He is also shorter then most of the women teachers and students so i don't think he is 5'9"
WBHS
said on 4/Dec/05
I went to high school with him and he's about 5ft 8.