Kirstie Alley's Height
5ft 7 ½ (171.5 cm)
American actress best known for her role on TV comedy Cheers and film Look Who's Talking. On
twitter
she's mentioned her height a few times, including
"I am 5 foot 8... I think I look like I'm 6 foot 2...I looked like an Amazon compared to Regis & Kelly today"
and
admitted
"I am almost 5'8"."

Photo by PR Photos
When I was doing Cheers I was hauled in several times for being too fat ... I don't think I ever got over 135 pounds and I'm 5-foot-8.
-- GlobeAndMail, 2005
You May Be Interested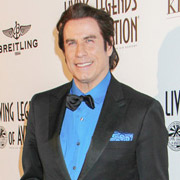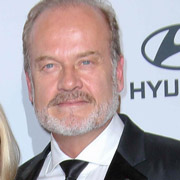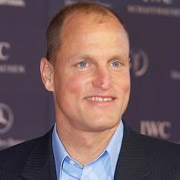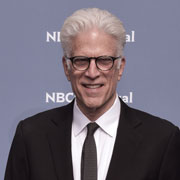 Add a Comment
68 comments
Average Guess (10 Votes)
5ft 7.47in (171.4cm)
Miss Sandy Cowell
said on 12/Jan/21
💐🎂🎈🎁 Happy 7️⃣0️⃣th Birthday 🎁🎈🎂💐
A Very Happy 7️⃣0️⃣th Birthday wish to actress Kirsty Alley, who looks infinitely younger than her years! 👌
5ft7.5. 😄👍🎊🥂 XX
💐🎂🎈🎁💐🎂🎈🎁💐🎂🎈🎁💐🎂🎈🎁
Nik
said on 16/May/20
She is a mini Amazon!
Nik
said on 20/Jan/20
She's my height peeps!
Miss Sandy Cowell
said on 12/Jan/20
💐🎂 Happy ♋th Birthday Kirstie! 🎂💐
Wishing Kirstie Alley a terrific time today on her ♋th Birthday. No, I couldn't believe it either!
I'll go with 5ft7.5 on Kirstie's special day. 🤗🎁💝
💐🎂🎈🎉💐🎂🎈🎉💐🎂🎈🎉💐🎂🎈🎉
Jim Hopper
said on 26/Dec/17
Shes the proof Danson was a 6-2/3" guy. She wore heels a lot in the show and looked just right under Danson.
Ruth
said on 1/May/17
I am 5'8" weight 140 lbs and have always been a size 12.........no matter where I live or what brand of clothing.
Hollywood must have their own weight and size charts for these people to wear such a tiny size.
AQUA MARINE RADIANCE CZARIENA.
said on 13/Aug/14
i reckon that after her stint with jenny craig .. that she should do BODYBUILDING ... she'll really do well at that. what do her fans "want" her to do??. Be Ordinary ??. is she really five eight?. i thought she was a 6 footer.
paulawalla
said on 17/Sep/12
Kirstie says she is a size 6 and wants to be a 4.....I think she left out the 1. She has to be a size 16. Never saw a size 6 that fat!!!
Tara
said on 12/Feb/12
I am 135 and 5'8 i am i size 4. mostly muscle. i run workout and play volleyball softball and basketball. i gained a lot over the years. i am 16 and am trying to stay this weight maybe loose 5 more lbs.
kourtlynn
said on 29/Jan/12
I am 12 years old , i wear size 12 , i weigh a 154 lbs , and i am 5'7 going on 5'8 is That a bad things ?
tiffany
said on 29/Jan/12
I am 5'9 and weigh 140. I workout everyday and also run too. I do more than just the average girl does at the gym. I lift weights like heavy weights. I've always had a thick butt and thick thighs. I finally realized to skinny isn't pretty and decided to just go with my body type. I gain muscle mass easily. I currently wear a size 6 in jeans. I'm in school to be a nutritionist and will finish up in a few semesters. Also I am working on my minor in physical fitness. I don't go by any charts on how much I should weigh. Muscle weighs more than fat!!!
Lenee
said on 3/Jan/12
I'm currently 168 and I wear a tight size 8. When I was 153, I wore a size 6. I'm 5'9 inches, large frame with muscle mass. Once I get back to 160. I will be able to fit comfortable into a size 8. I don't let the clothing size dictate how I look. No matter what size I wear, if I look flabby and unfit; then, I don't look good and I need to work out to become tone and fit.
icky
said on 8/Dec/11
sounds about right. I'm 5'7'' and weigh 150. I wear an 8 and can wear a 6 in some brands. I can also wear a 10 in some brands. It depends on the clothing manufacturer. I saw Tina Youthers on celebrity fit club a few years ago and she said she was wearing a size 8. I totally wanted to know where she shops, because I would have been able to fit into a 2! lol!
fattyfattynofriends
said on 28/Nov/11
Well, I'm 5 foot 7.6 myself, and at 229.5 I went to JC Penneys and fit perfectly in size 14 Worthington black slacks, but was just barely able to squeeze into a size 16 skirt at target on the same day, sizes aren't the best measure. If you don't beleive me I have videos of me in a bikini on youtube, my channel is called fatty fatty no friends, and I'm 100% honest about my body XD
Kipper
said on 28/Nov/11
It has to do with your frame size. Everyone always looks at a tall person with a little extra weight and says... you are "big boned". But tall people can be fat and "small boned" too. So when you say you were 5'9" and 150 lbs wearing a size 12, it is probably because you have a larger frame. I am 5'7" tall and when I weigh 150 lbs I wear a size 8, but can fit a size 6 in some clothes. But it is because I have a smaller frame and therefore I can pack more pounds on before I move up a size then say someone who has a larger frame and at their smallest weight can only wear a size six. If you think about it... if you have larger bones, there is only so small your hips will ever span; so even if you loose a large amount of fat, your bones have something to say in the size you wear. at 140 lbs I am a comfortable size 6 and can start wearing some size 4s... at 130 lbs I am a size 4 and so on down. With me, every ten pounds I move up a size. I can still wear a size 6 up until 151 lbs. However, I work with a woman that is shorter than me, but at the same weight and looks skinnier.. figure that one out... well I asked her to put her hand up to mine and her boney fingers were so much larger than mine. She has a larger frame and less fat than my small frame. I look larger because I have more fat than her even though I am taller and wear a size smaller than her.
Autumneedz
said on 8/Nov/11
I'm a larger framed person I weighed 174 and wore a size 7-9 and now after having a child I'm about 186 and wear a size 12 but when I first had my daughter I weighed 220 and wore a size 13 so i believe her it depends on how you are proportioned not by how much you weigh. Everyone needs to quit hating just because you're unhappy with you're size. Some people hold hold all there weight in there hips, breast, and thighs (as do I) and some people simply have a hardcore muffin top and have it in there arms as well. Give her some damn credit and quit hating!!!
heather
said on 1/Nov/11
I'm sorry but kirstie is full of S_ _ t!!! YES, she looks great now and I applaud her for what she's done and how she looks! However if you want to inspire people and be true to who you are AND have success at keeping the weight off, you need to be honest with everyone, INCLUDING YOURSELF! I am 5'6.5", I weigh 245lbs. and I am in a size 20W!!! Not 20R(which would be smaller still! And I have alot of muscle from working out. There is no way she is being honest about where she started. She had to be pushing 300lbs. EASY and at least a size 26!!! As far as her size/weight now, i will not comment on it since I've never been that small!
JsDay
said on 3/Oct/11
I am 5'7" and weight 230 and wear a 14-16 easily. I guess I am built like Kirstie. I am on a weightloss program as well and hope to lose 100 pounds you go Kirstie.
Carmen
said on 1/Oct/11
Like the California king beds that are bigger than the standard king bed apparently we now have a California size 6.
Kaye
said on 30/Sep/11
I don't believe that you could wear a size 14 either,if you weighed 230. I do know that clothes size is getting bigger though. I'm 5'5" I weighed 103, I could wear some size 3's but 5's & 6's fit me fine. And I was really skinny!! Now days if I wighed 103 who knows maybe I could wear a size 0--they never ever made size 0 30 years ago!!
Sue
said on 27/Sep/11
I'm 5'9 150 pounds and I wear a size 12 so I don't know how some of you are fitting into a 6.....but more power to ya sista'. When I weighed 125 I still couldn't fit into a 6, I wore an eight then.
Sue
said on 27/Sep/11
I'm 5'9 150 pounds and I wear a size 12 so I don't know how some of you are fitting into a 6.....but more power to ya sista'
Lisa
said on 24/Sep/11
Ok I hate to break it to you all. When I was at my lowest weight ever of 160 and I was 5'6" I could get in some size 6, mostly 10 and 11's but I definitely had some 6's. Depends on how the item is made and the material. Let's not tear each other down as sisters let's build each other up. Also TV adds 10-15lbs.
Shadow...
said on 23/Sep/11
There's no way Kirstie ever was in a size 14 and weighed 230 lbs. Unless... the designer clothes are "designed" to really be much larger to soothe the egos of the rich who can afford to pay for these clothes. I guarantee, if she was buying anything even from JC Penny's... she'd be in at least a size 18 at that weight, and even at 140, would only manage to be in a size 10 or 12. She's just enjoying saying she's in a six... but you can believe that in the real world, she's at least in a size 12, with her top. I know, because I am only an inch shorter, and at 140 lbs, my clothes have always been in the size 10 pants and the size 12 top size... I'm interested though, in what's in her organic shakes..
Lisette
said on 21/Sep/11
Ok - I'm 5'6" and I weight 238 and I look NOWHERE NEAR as heavy as Kristie did when she claimed she weight 230 at her heaviest! I do not have a double chin and I don't look like that! Also - if I weights 130lbs I don't think I would look right!
Mary
said on 20/Sep/11
I am 5'7 my legs are skinnier thank Kristie and my behind and stomach smaller than hers too And I am size 7-8 or 9-10 depending on the clothes so theres no way she is a size 6 much less a size 4 like i recently read...shr looks amazing thats for sure so no need to lie about her size.
desert007
said on 16/Sep/11
I am 5'10" and when I weighed 135 I was a size 12. I agree that I think Kirstie's exaggerating her weight loss and/or her size, and I even think when she says she weighed 228 (at her biggest) that she weighed more! Could be wrong... But I'm just saying... Doesn't make sense to me.
Cammy
said on 15/Sep/11
I have such a hard time reading some of these comments! I agree with some who say stop exaggerating about your dress size! Who cares!!!! I am 5'9 and weigh 140 and a size 6. I am not fat. In fact every one tells me how skinny I am. The person who says celebrities look bigger then what they are on TV give me a break!!! All the technology they have and you believe you will still look 10 pounds heavier???!!!PLEASE! if you watch yourself on home video you're not 10pounds heavier what is the difference? Notice men never put their pants size up. Why because no one cares people. We all come in many shapes and sizes. The Kadashian's have shown us that with their huge asses....yet the world declares them beautiful....so love your size, whatever it is.
om
said on 17/Aug/11
I don't think it's a matter of her lying about her weight. She's just lying about being able to squeeze that ass into a size 6. She doesn't even look like she weighs much over 200 pounds, so whoever thinks she weighs over 250 is VERY wrong (maybe at her heaviest!). My guess would be right now she weighs 185-195.
I'm 5'4'' and weigh 125 pounds and I wear anything from a 3-7. So unless Kirstie, at 5'7'', weighs less than 150 pounds (WHICH SHE DOESNT) there is NO way she can fit into a 6. It's almost laughable.
Carol
said on 9/Jul/11
The camera plus a widescreen TV adds lots of pounds. In addition, the more expensive the clothes, the bigger the sizes run. I have a feeling we don't shop the same stores as she does.
Rose
said on 21/Jun/11
I am watching her now on the view and Kristi holds a lot of weight in her legs...she has very heavy legs...otherwise she is doing a great job.
Rose
said on 21/Jun/11
I think she looks great. I am looking forward to looking and losing weight soon. In about weeks I will be going on a new lifestyle program myself. I have as much as Kristy has to lose and can't wait to start.
dragona1
said on 14/Jun/11
I am slightly under 5'7" barefoot and I weigh in at a very heavy 209lbs. I am a US size 16-18. I have a very similar body type as Kirstie. There is no way that she is wearing a smaller size than US 16 right now and I doubt she is weighing less than 200. 190-something at the smallest perhaps. Still, I applaud her for losing weight, but why lie about it?
hellokitty
said on 31/May/11
kirstie looks amazing i am 5'2 and i weigh 175lbs i wear a size 10 so i believe she wears a 6 and she said a stretchy 6 she can not fit in any size 6 not yet anyways you people are just hating on her bcuz she is a young 60 and she looks better than most people commenting on here
Jenna
said on 24/May/11
Yeah, no way she's a 4/6. If she's a 4/6, I'm a negative 00. I'm the same height, a 2/3 with the classic marathon runner physique. I don't care what size she is, just stop lying about it or come clean.
debbie
said on 24/May/11
If she's close to a size 6 then I must be hallucinating (or she is!). I'm 5ft 2in, 130 lb, a size 10 and not fat!
tonitoney
said on 23/May/11
omg...people say crazy things on here! im watchin dwts tonite & i would guess kirstie weighs about 170 to 185. i am that same height and built similar with the exception of breast size...mine are not that huge. i can tell you your muscle tone plays a huge part in how big you look. i hurt my knee last summer & have been less active with weight bearing activities & i clearly have gotten a lot bigger in appearance but weight has stayed the same...in fact i went up 2 sizes & only weigh 6 pounds more. when i am toned & weigh between 185 & 200 i can easily wear a size 13/14. a size 6.....i seriously doubt that unless she weighs less than 145.
Barry
said on 23/May/11
She's a fun person to watch, whatever her size is.
Annie
said on 12/May/11
I just saw Kirstie on "E!", saying that she started at Size 12 and is closer to her goal size of 6. So I had to check on her height. Something is amiss here.....I am supposedly around her height at 5"7" and around 130 pounds. I wear a 6 or 8, depending on the clothing. Am I wearing my clothes too big, or what? I'm getting a bit tired of these stars lying about their weight and clothing size. Sure the camera might add pounds, but not that much. As someone's husband said here, it's more like 16. Be honest, people!
kk
said on 10/May/11
I'm 60, 5'9",weigh 146 and wear size 8 pants. Don't look ANYTHING like Kirstie.
val
said on 9/May/11
If you have ever stood beside or near a television personality , actor ect . You will be amazed how small they are . I did a few commericials years ago// I was size 6 and looked a 10-12. Now I am a size 8-10 and on camera I swear my 150 lbs looks 175b ...TV will ad 10-20 lbs at the least ..Kirstie is probably 180 but look over 200 , she will lose it..... 1400 calories a day working on dancing 4 days a week.....
wonder woman
said on 2/May/11
I don't know how much Kirsti weighs or how tall she is. I checked this site to see. I think she looks pretty good and she dances really good for a 60 year old. She's got stamina! I think her 230 pounds and 5'7" is right on. But...who cares. Gosh...a lot of us are trying to lose the forbidden pounds...it is just an on going problem. Love you Kristi. I hope you stay on DWTS to the end. I LOVE Maks too....lucky you!
rouge
said on 28/Apr/11
I am 5'9 and gained alot of weight over the past year due to a knee injury and had to stop running. Prior,at 190 I was in a US size 12 and looked really good. Now I am 240 and look heavy and in a size 16 working my way back down again. When I found out that Kirstie was claiming to weigh 230, I said no way, her ass is enormous and she looks so much bigger than me, and is bottom havy right down to her ankles.
Luckily, I am totally prportioned, so it goes on evenly and comes off the same way. When I saw her on DWTS and you could really get a better look, there is NO WAY she only weighs 230 lbs, even being an inch or two shorter than me. I would say she is around 260. As for Max;s leg cramping and letting her fall off his lap on one of the dances...'cmon...her weight out a strain on his leg and caused it to cramp. I give her credit for putting herself out there, but why bring uo how much you weigh at every turn?
maggie
said on 25/Apr/11
we have seen kirstie up here in maine for years. by hollywood standards, yes she is a big girl. by maine and real life standards, she is average. give this 60 year old woman a break, will ya. she does need to quit lying about what size she is wearing however....just a wee bit! size 6> nope. more like a 16 but thats not bad either..thats below average for the average 60 year old woman....
MEL
said on 24/Apr/11
Gals-I hate it, but I agree. She just said something about being a size 6 tonight on Dancing...my husband...who's clueless...even said NO WAY she's at least still like a 14 or 16. Then he told me to Google her height. If this many people smell something...than it stinks. What I gather from all these comments is...WE ALL LOVE YOU KIRSTIE, if there have been cover ups...please just come clean. We fans are all just gals in the same struggle...so, we all know honey...& we don't care!! You seem to be comfortable putting yourself out there...so really do it! It is frustrating for us in the daily battle to see a larger person, claiming to be less than they really are. Its hard enough as it is. That being said, I love Kirstie Alley & if I am wrong, I am sorry, deeply. Love & Good Wishes dear!!
Jen
said on 20/Apr/11
Cameras do in fact add 10-20 pounds. Harsh lighting and the lens conspire to flatten a person out. The less three-dimensional you are, the fatter you look. It's not some wacko old-timey function of a camera. It's basic optics. Apparently the commenter who thought that has never taken a photo of herself.
john
said on 28/Jun/09
Kirstie is quite tall, at least 5'8"
Which is why it's so hard to believe she claimed on Ophrah to have lost 70 pounds and look like a 180lbs person, yet at the same time insist that she weighed only 200 pounds at her peak. At that height being 200 pounds would be barely noticeable, a woman with slightly wider hips and solid thighs is already 200. But on the old 2000-2004 photos she looks so wide, 350 pounds is much more likely. Then she lost some weight, did the "Fat actress" show where she looked like 250, then lost a lot and went on Ophrah at maybe 200. Now she gained a lot again, probably back to 300.
Anonymous
said on 29/May/09
I am 5'7" and 171 lbs and no where near as big as she is, I need to lose a few lbs but everyone says I look good.. I wish I could post a picture there was no way she was any smaller than 250.
Bainy Barry
said on 25/May/09
I too saw Kristie appeared larger than Oprah. Key word here is, "appeared." It was a single point camera perspective trick; let me explain. 1) close one eye; 2) extend one arm as far out as possible with your thumb pointed up; 3) take your other thumb just in front of your face and to the side so that you can see both thumbs at the same time. Walla! One thumb "appears" over twice as large as the other! With the distance of the TV camera, they got both in the same viewfinder with a soft focus (adds glamour and removes wrinkles) and the camera directors made Oprah appear more petite compared to Kristie. On purpose? Hmmmmmmm. Probably a coincidence but I would bet most all professional camera operators know this trick.
Zuny
said on 2/May/09
I'm comfused she was on Oprah this week and looked so much taller than Oprah, plus she also described herself as an amazon woman, so if she is 5.7 then Oprah it's really a lot shorted than she claims.
Dino
said on 11/Feb/09
OMG laugh - Get a life people- I love Kirstie Alley no matter how big or small she is - at least she's human and doesn't hide it like some people do - she's an excellent actress and comedian and overall good person - leave her and everybody else alone for "pitty sakes" and take a good look at your own self - that's the only person anyone has a right to criticize - because really - that is all we are doing when we cast stones at others - as even I'm doing here - because we are really casting them at ourselves - it's all about us- and if we feel bad about someone else - it's because that is how I really feel about myself. So I guess now I should apologize - but I'm sure you get the drift.
Tony
said on 7/Dec/08
trust me to clear up any confusion she was well over 300 pounds
Click Here
< that photo odviously shows it
but yea your shorter its easier to stack weight on you well not to some guys i know who dont gain alot even being normal at 5'8 5'9 just fast metabolism
Anna
said on 20/Aug/08
I read in a magazine that shes 5'7,that sounds about right to me.
Kevint
said on 23/Mar/08
Alice: I haven't seen any "350 pound" Kirstie pics anywhere. She certainly was well over 200 pounds, but I'd put her at 275, max, at her highest.
I do think Anna Nicole Smith (5' 11") may have surpassed 300 at one point.
C.
said on 21/Feb/08
Her height is pretty spot on here. But honestly, she was well over 230 or 250 lbs. for that matter. I recall when one of my friend's who's around 5'9" got up to 220 or so and she looked much smaller than Kristie. NEVER did she look like that. Another friend of mine is my height and she's over 200 lbs. but she's very athletic. However, even then she looks much smaller than Kristie looked.
Alice is right-- the woman was well over 350+ lbs. Taller people can hide fat sometimes, but not when you're that large. She's more like 200 or so now. NOT 170 or 180. I see guys at that height and she looks bigger than them on television. Celebs just lie all of the damn time, even when they've gained a substantial amount of weight they'll still lie about it. It's ridiculous.
Sarah
said on 6/Jun/07
We only just got this how on free to air tv in Australia and I don't see her starting weight as being unbelievable. I am 5'7" and I used to weigh about 230 pounds. I have quite a few photos of me where I look exactly like that (embarssingly enough.) Don't forget that she probably wasn't very fit and so is likely to have had very little muscle. That could account for the number appearing lower than her actual bulk.
Jennifer
said on 19/Nov/06
Well in the latest round of news articles about her Oprah bikini appearance (and weight loss), all of the articles said that she's 5 foot 8. She looked taller than Oprah who claims to be 5 foot 7.
Christie
said on 17/Nov/06
Now c'mon. Kirstie is between 5'7-1/2" to 5'8". I am from her hometown and lived very near to the Alley's. I have stood next to her. At her size for every 10 lbs you loose, that is equivalent to one pant size. 70 lbs can take you from a size 16 to a 8 - 10 easy! My friend ran into her at Bed Bath & Beyond just last week here in Wichita and said she was about my size. I am 5'7 140. Remember, the camera adds lbs. Ever saw yourself in a picture and thought..."HOLY COW"!!
Judy Leonard
said on 7/Nov/06
I am happy for Kristie that she has lost 75 Lbs. I too could do this if I had a dance team, trainer, someone to make over by kitchen, etc, etc, etc, And, shame on Kristie for not telling the truth about her beginning weight. Who do they think they are kidding! It's not fair to the rest of us!
Jen
said on 17/Aug/06
She said in her book that she's 5 foot 8. Also she was interviewed in Redbook in the early 1990's and they said she was 5 foot 8. I've always thought of her as tall.
Taylor
said on 8/Jun/06
mmm.. no. I saw her at Ahhs .. or however it is speeled with her kids at halloween. She looked abou 5 foot 6.5
Johnny
said on 7/Jun/06
Alice, that is soooo true. These Celebs lie through thier teeth. Kirstie wishes she only weighed 170 or 180. That woman was well over 250 EASY. The reason Hollywood puts all this BS hoopla behind it is because we the "public" buy into it.
Johnny
said on 7/Jun/06
Allice, that is soooo true. These Celebs lie through thier teeth. Kirstie wishes she only weighd 170 or 180. that woman was well over 250 EASY. The reason Hollywood puts all this BS hoopla behind it is because us "public" buy into it.
Alice
said on 9/May/06
I saw an interview during which Kirstie said the following: "The way I was eating, it was a wonder I didn't balloon up to 470lbs." But it was *how* she said it. She stressed the word "four" - like she was readily admitting she ballooned up to some *other* hundred and 70lbs, but not "*four*hundred-and-seventy." I'll bet anything she was admitting to reaching - 'ballooning' up to *three*hundred-and-seventy pounds". And 370lbs: that figure matches those horrible tabloid photos. If she weighed 370 to start off with, that long period where no new commercials came out would be understandable. And when new spots did come out? None of her lower body was visible. It was all obscured with dark clothing and quick camera angles. I'm 5'10" and once weighed 225lbs for a short time. I looked nothing, NOTHING like she does in that caftan or muu muu or whatever it is. Why she thought she could shave over 100lbs off her high weight is beyond me. Maybe there's some Hollywood curse that doesn't affect anyone under 300 pounds. . . This whole Jenny Craig campaign was an insult to the people who own up accurately to their problem and do the work necessary to correct it.
kd
said on 7/Apr/06
both boots were brown - they just re-aired the show yesterday
phillyflash
said on 10/Dec/05
Saw the segment of the Oprah show mentioned by absent below. They were both on a stage with others learning some hip-hop dancing routine. O & Kirstie had on identical outfits, and identical model boots with, about 3 inch stilleto heels. Only diff was O's boots were black & Kirstie's were brown. Unfortunately they didn't get very close often and then they were never the same distance from the camera when they did. Sometimes they looked the same height, sometimes one or the other looked a little taller....overall, I got the impression that Kirstie was maybe a
phillyflash
said on 23/Nov/05
For years she was listed as 5'7, now lately she's 5'8. Maybe fast-food does make you grow! Y'know, with all that growth hormone they're giving cattle....
Oh, and BTW, regarding her quote above about not ever getting over 135 lbs. while on Cheers, I recall a pic in Star or Enquirer from that era of her with the caption "174 pounds" maybe it was taken during a hiatus, but with the bulky clothing she wore the last few years of Cheers, you could have hidden a tank in there!
absent
said on 22/Aug/05
On Oprah she looked about 2 inches taller than Oprah and they were wearing similar heels.