Kyle Walker's Height
5ft 11 ¼ (181 cm)
English footballer, who is a right back for Manchester City and has won 50 caps for the national team. He once said he was
"Six Foot on a good day"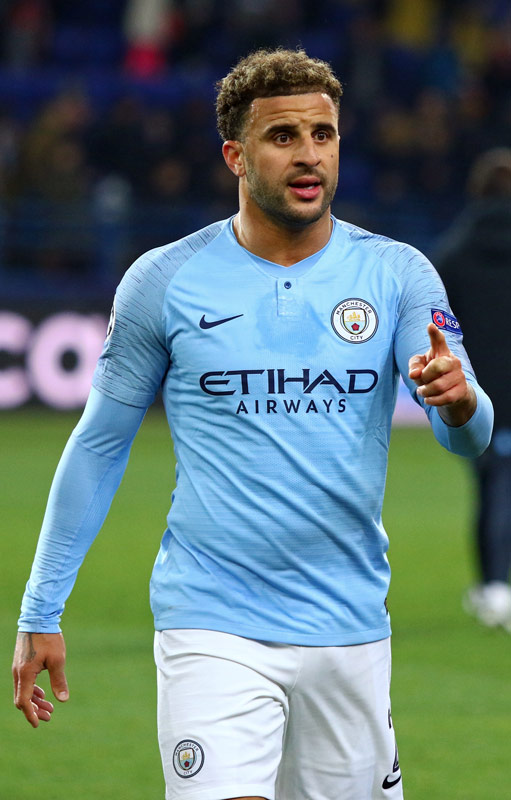 Photo by katatonia82/BigStock.com
You May Be Interested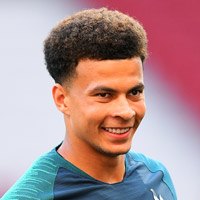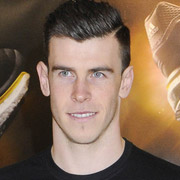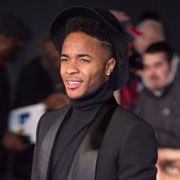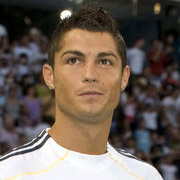 Add a Comment
22 comments
Average Guess (26 Votes)
5ft 11.34in (181.2cm)
OriginalAnon
said on 7/Nov/20
181cm seems fair. He's not under 5'11'', but the most he would be is 182cm. No way 6'.
bedic96
said on 4/Nov/20
Legit 6 footer, he even used to edge out Otamendi when he was at City (he's listed at 183 cm). Also in pre match photos, Ederson doesn't look full 2 inches taller than him (he is listed at 188cm)
Jonas S?vik Henrikssen
said on 21/Oct/20
Taller than all other 5"10 players
Nik Ashton
said on 20/Oct/20
@ Lava - I-N-T-E-R-E-S-T-I-N-G!
Eric W. Tam
said on 19/Oct/20
For a while he was listed as 5'9 or something and now he's only 5'10 on Google, looks him and Dier are the England internationals under listed (oh right along Pope, who's 6'6 but is only lsited as 6'6! Blimey!). ANyway seeing him listed as 5'9 and seeing Walker play as keeper was strange af LMAO. 5'11 1/4 seems right
FiveEightJake
said on 19/Oct/20
@Dinho101 I know people seem confident that Neville is 5'10 but he seems more 5'9 range to me, definitely does not seem a big 5'10 bloke, i'd buy 5'9 flat or a fraction over but not having any more than that. I'm probably wrong though as Rob's said he seems 5'10, don't see it myself.
@Nik good shot, all i've seen of Guardiola a kind of weak 5'11 looks spot on for him, nothing lower than 5'10.5 nothing higher than 5'11.25
H-73
said on 19/Oct/20
I don't quite understand the claim what does on a good day mean ?
Lava
said on 19/Oct/20
183 cm / 87 kg
Animus
said on 17/Oct/20
Weird that he's listed 3cm shorter than he is.
Dinho101
said on 16/Oct/20
As someone who measures 180 range as a low an usually waking up at 182 after consist good sleep I could certainly see Walker waking up at around 183.5-6 and dropping to 181.8-9. I'm almost certain he'd edge me easily and I remember watching an interview he did with Gary Neville and Carragher he seemed to be around 2 - 2.5 inches taller than Gary... albeit Walker's trainers giving him a slight advantage, at most a cm.
Interview -
Click Here
Nik Ashton
said on 16/Oct/20
Look at this:
Click Here
David Donatus
said on 16/Oct/20
I just knew there was no way he could be as low as 178cm when he even looks taller than De Bruyne who's listed as 5'11 by Rob. Thanks for adding him Rob 👍🏾
Yongkulai
said on 15/Oct/20
Rob, please add height of Big name players❤️
Sam King
said on 15/Oct/20
Click Here
what's going on here then rob? is it just the photo angle because he looks like he could be 6'2 here ?

Editor Rob
not sure I agree that he looks over 6ft there, Pickford looks taller than him.
Nik Ashton
said on 15/Oct/20
Someone thinks he is 5'10.5"!
His team were held to a draw at Leeds!
Christian 6'5 3/8"
said on 14/Oct/20
His 178cm listing was rather odd. Might've been established while he wasn't done growing.
Calum
said on 14/Oct/20
I always thought he was a genuine 6 footer but happy to learn he's around the same height as me! Looking at photos of him and Kevin De Bruyne, I always thought he had at least a half inch on him but does this means that KDB is under 5'11?

Editor Rob
you could make the case for 5ft 11.5 for kyle
Axel Lextor
said on 14/Oct/20
thanks rob for adding it to it. I always wanted to know how much it means because in previous records they said 178 but it looked more 183 feet than that. He looks like a legitimate 6-footer but I think it's because of the way he wears long socks and short, tight shirt. 181 seems to be correct for him. It is in that range from 5'11 to 6 feet

Editor Rob
I don't think his height claim is too bad, it's I suppose a bit like
5ft 11.5 claim...
Jake Gyllenhaal's height
said on 14/Oct/20
if my morning height is 181.7cm and my night is 180cm Most of the time
just like asking you what height you will put me ?
is 181cm fair for me?
cuz im in morning 5'11.54 and night 180cm . 5′ 10.86
the average for this two heights is 5'11.25
FiveEightJake
said on 14/Oct/20
on a good day normally means morning height. I did think Walker would be more weak 6 foot range maybe 5'11.5 not seen enough though. He's proof that a solid 5'11 is still a relatively tall height.
Football_heights98
said on 14/Oct/20
Seems 179cm to me
Miss Sandy Cowell
said on 14/Oct/20
If Kyle is 6ft on a good day, it makes sense that he'll be 5ft11.25 at night.
🌉😁👍