L.Q. Jones Height
6ft 0 (182.9 cm)
American actor, known for roles in films like A Boy and His Dog, The Wild Bunch, Casino, Hang 'Em High, Ride he High Country and Major Dundee. In a CameraInTheSun interview he was quoted saying "Jeff [Chandler] was 6′ 1″, Chuck [Connors] was like 6′ 3″ and I was 6 foot. I was the runt of the bunch."


You May Be Interested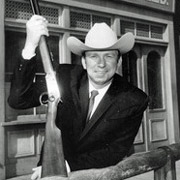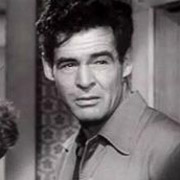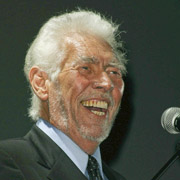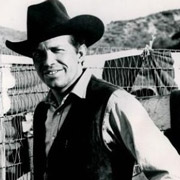 Add a Comment
8 comments
Average Guess (5 Votes)
5ft 11.8in (182.4cm)
Rampage(-_-_-)Clover
said on 20/Feb/19
Rob, is it possible he may have been a bit over this peak?
Still looked around 6ft in later years

Editor Rob
I am not so sure if he was, would need to keep an eye on him in the future, which is what I do a lot as I watch stuff from all era's really.
AntMan
said on 14/Feb/19
As per Tall Sam's comments LQ's lanky look perhaps made him appear taller - though interestingly he seemed to appear taller the older and leaner looking he got. In the 50s he looked 5'11 to 6' where as if you see him in stuff like a 1970s episode of The Incredible Hulk titled Jake he seems to edge out the supposedly 6'2 Patrick Duffy in some scenes - though Duffy look like was slouching and Jones did wear some pretty big heeled looking cowboy boots and the camera angles seemed to be done to make Jones look as tall as possible as an ageing rodeo hero. Generally he seemed to be the slightly taller guy appearing alongside the likes of William Holden and Cliff Robertson in the 50s, but he looked slightly shorter than the likes of Richard Harris and James Coburn in the likes of Major Dundee and Pat Garret and Billy the Kid. A great guy anyhow - always seems to be kind to his fans.
movieguy12
said on 13/Feb/19
Chuck Connors is the tallest 6'3'' guy I've ever seen, or at least looks that way on camera. Jeff Chandler is usually given as 6'4'' as well. I can't believe this is accurate or maybe he, LQ Jones was misquoted. If LQ Jones was right I guess every Hollywood star's height on here needs a couple of inches knocked off.
Tall Sam
said on 12/Feb/19
He definitely pulled off a lanky look but rarely looked legitimately tall like Jeff Chandler & Chuck Connors. Jones and Oates always stood out in Peckinpah's continuing gallery of dirtbags.
He also directed Boy and His Dog, what a interesting 70s curio I recall that was, one of the few (only) cases where I enjoyed watching Don Johnson but, I think, would be considered pretty misogynistic today.
AntMan
said on 9/Feb/19
Great to see L.Q listed Editor Rob, thankyou! He doesn't seem to have lost height with age either, and on recent photos still looks around 6 foot tall aged in his 90s. He was a former cattle rancher and athletic in his youth and also served in the US Navy, so maybe this has helped maintain his rangy physique.

Editor Rob
He might have lost some height, though still has a good posture from what I've seen. Some guys at his age have lost 3 inches.
Sandy Cowell
said on 9/Feb/19
😕 Correction Time! 😕
That should have been 'Hang 'Em High' and NOT Hugh! That was my autocorrect, as it just tried to do it again!
Sandy Cowell
said on 8/Feb/19
LQ bears somewhat of a resemblance to Dick van Dyke!
The fact that he was in 'Casino', which I bought one year on my Birthday, and 'Hang 'Em Hugh', which I have never bought on my Birthday or on any other day for that matter, but know the film nonetheless, I find this guy instantly interesting.
I shall settle for 6 foot for now.
Rampage(-_-_-)Clover
said on 8/Feb/19
Rob...did I read that correctly?
This guy describes Chuck Connors and Jeff Chandler who by your estimation were 6ft5½ and 6ft4 respectively as really being 6ft3 and 6ft1. That has to be a misquote or an abhorrent revelation or sorts!

Editor Rob
It's the quote taken from the website I mentioned - whether he believed they were that height or not I don't know!