Slim Pickens Height
6ft 2 ½ (189.2 cm)
American actor best remembered for roles in films such as One-Eyed Jacks, Dr. Strangelove, In Harm's Way, The Ballad of Cable Hogue, Pat Garrett & Billy the Kid, Blazing Saddles, The Apple Dumpling Gang, 1941 and The Howling. He mentioned in a 1983 article his height and weight:
"I was already 6- foot-3, and I weighed about 140 pounds"
.
You May Be Interested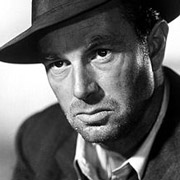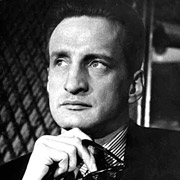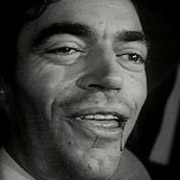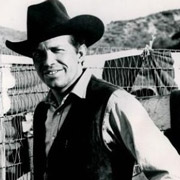 Add a Comment
18 comments
Average Guess (9 Votes)
6ft 2.17in (188.4cm)
Lkk
said on 15/Mar/18
Solid 6'2 guy.
Mark
said on 12/Jan/18
He usually looked 6'2", although his weight may have affected his height.
Rampage(-_-_-)Clover
said on 19/Feb/17
Could look both 6ft2 and 6ft3.
Sam
said on 5/Aug/15
Rob, any chance you'd downgrade Pickens to 6'2.5"-6'2.75" and add Korman at 6'4"?
[Editor Rob: Sam, having another look at him, that range does seem more believable than a full 6ft 3.]
Sam
said on 23/Jul/15
Speaking of Harvey Korman, he deserves a page too.
Here's the Current Biography Yearbook "If I had been just three inches shorter [he's six feet hour"]".
Click Here
The same height is claimed here as well.
Click Here
He could have been this tall perhaps, maybe just a smidge under.
Sam
said on 23/Jul/15
Is there a chance you'd list him at 6'2.5" Rob? I just can't picture him any higher compared to Harvey Korman, who was 6'3.5"-6'4" I think:
Click Here
Sam
said on 1/Jul/15
Rob, could you change the first sentence: "American actor best remembered for roles in One-Eyed Jacks, Dr. Strangelove, In Harm's Way, The Ballad of Cable Hogue, Pat Garrett & Billy the Kid, Blazing Saddles, The Apple Dumpling Gang, 1941 and The Howling."
I agree he could have been under this, noticeably shorter than weak 6'4"er Harvey Korman. I'd be curious to see how Pickens compared to Clint Eastwood when he appeared on Rawhide but the one standing shot I found Pickens is way closer to the camera so it's hard to tell.
Shadow2
said on 3/May/15
Slim was actually 6' 2" but often wore cowboy boots to be 6' 3". He was in an old western movie with 6' 2" John Payne, they were mostly both wearing moccasins (almost barefoot) and exactly the same height. Harvey Korman was very close to 6' 4", probably 6' 3.5". His Carol Burnett Show co-star Lyle Waggoner, a legit 6' 4", might have just edged him out by a fraction.
Sam
said on 20/Oct/14
Anyone know how tall Harvey Korman was? Even when straightened up Pickens still looked at least an inch shorter and there often seemed to be two inches between them at times in Blazing Saddles.
Ian C
said on 14/Oct/14
Six foot three? You could have fooled me, as I assumed he was shorter. Slim was one of the most successful supporting players to appear in movies, by virtue of his extraordinary face and funny/likable rube personality. That an actor could have made his living supporting movie stars who were usually shorter than he was shows you how talented Slim was.
Shadow2
said on 23/Sep/11
Slim was only ever 6'3" in his big cowboy boots. In the 1955 movie "Santa Fe Passage", he's the same height as legit 6'2" John Payne, with both of them wearing very flat footwear throughout the film. In 1965's "In Harm's Way", Slim is an inch shorter than legit 6'3" co-star Tom Tryon. This explains why Slim is quoted on Dan Blocker's page as having to wear lifts when appearing with legit 6'3" Dan on "Bonanza".
thebad7
said on 14/Aug/11
Slim was a real life cowboy before Hollywood came calling. He was a tall, burly guy. 6'2" at the bare minimum for him, but I can also buy 6'3" for him. I'll have to keep an eye for him the next time I watch a John Wayne film and compare him to The Duke and some of the other tall, old-school classics. Despite his Western background, I like Slim best as the dopey trucking depot manager Duane in the 1975 trucker flick, WHITE LINE FEVER.
tb7
Ace
said on 21/Jan/11
I thought he looked a good inch shorter than 6`3.5 Harvey Korman in Blazing Saddles
Stefano
said on 9/Jan/09
I worked with Lou "Slim" Pickens on a film in Wyoming in 1971 he's 6'3" at least for sure.I have always been 6'5 and I'm 61 this year. Great man.A regular guy ,even to the nobodys on the crew I doubled him in some falls and stunts as I was the only one of the crew that was close to that tall although much thinner than slim way back then
anonymous
said on 3/Jun/07
In kung fu, he had about 3 inches on david carridine, although carridine was barefoot, and he was in his boots. he looks to be about 6`2-6`3.
Bob H.
said on 21/Nov/06
A tad shorter than John Payne in SANTA FE PASSAGE. Both wearing moccasins.
Shorter than James Coburn in PAT GARRET AND BILLY THE KID. About the same as Errol Flynn in ROCKY MOUNTAIN. I think Slim was closer to 6'2" and fudged his height like 99% of the rest of us males.
Ball-A-Hallic
said on 3/Jul/05
He looks smalla then Diddy who I think is only 5'8.5 or 5'9 but Winans I always thought looked 5'7.5 possiblly 5'6 but I'd always thought 5'7 was his max Height
MD
said on 3/Jul/05
As a height-obssessed person, myself, I emailed him about his height not too long ago. Suprisingly, he actually emailed back and said 5'10"