Lando Norris Height
5ft 6 ½ (168.9 cm)
English formula one driver. In the Times he said "I'm 5ft 6in and 10½ stone, which is heavier than I look, but that's due to muscle mass."


You May Be Interested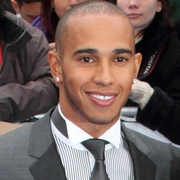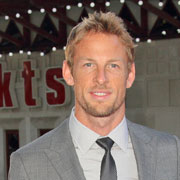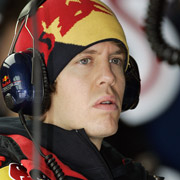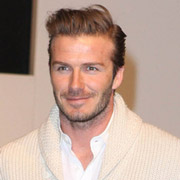 Add a Comment
23 comments
Average Guess (14 Votes)
5ft 6.61in (169.2cm)
Slim 6'1"
said on 10/Sep/20
169cm
Nik Ashton
said on 8/Sep/20
It's so cool that he rounded down his own height! 🏎!
Leesheff85
said on 5/Sep/20
I'm assuming carlos sainz is about 5ft 8 not the listed 5ft 10 if lando is 5ft 6
5'11.5
said on 24/Aug/20
Met him in 2018, looked quite short
Peter175
said on 22/Aug/20
He looks the same as Lewis Hamilton.
5'6.5-7
Matt99
said on 21/Aug/20
Good upgrade Rob, although he might tip toe or wear chunky shoes, he's at least 5'6.5 when standing next to 5'9 Casey Neistat. What do you think of Max Verstappen? He looks to be anywhere from 5'9.5-5'10.25 to me.

Editor Rob
Max could be nearer 9 than 10
Eric W. Tam
said on 21/Aug/20
Ok, so Jimmy Carr is at least 5'10, why does this 5'6-7 sucka look at least 5'9 next to Carr?

Editor Rob
tip-toeing helps!
Animus
said on 21/Aug/20
Actually, he looks about 10½ stone or 147lbs. It's not a lot at all, even for that height. It's just a good, decent weight - he looks healthy, though skinny!
MD
said on 21/Aug/20
Yes, one of them is listed incorrectly even taking into account Norris on his tip-toes.
khaled taban 175.3cm
said on 20/Aug/20
@Rob, When he claimed 5'6" ? I guess when was 18 , so It's possible he has grown an inch and the full 5'7" now , or at least weak 5'7". What do you think ?

Editor Rob
He had claimed that height/weight a few weeks ago in the Times interview. However, he can look taller than 5ft 6, I haven't seen anything good of him and hamilton together, would be interesting to see how close he looks with him.
Bensim1993
said on 20/Aug/20
Jimmy is 5ft 10.5 and lando is 5ft 6 so is jimmy smaller or is lando taller than his height
Matt99
said on 19/Aug/20
Rob do you think his teammate Carlos Sainz is 5'9 range or sub 5'9 range? F1 heights are some of the hardest to pin point, mainly because of the race shoes etc.

Editor Rob
well he can look 5ft 8-9 range, if I give lando the 5ft 6.5 mark...
khaled taban 175.3cm
said on 19/Aug/20
Maybe weak 5'6"
FiveEightJake
said on 19/Aug/20
I'd of thought he'd have to be at least solid 5'7 weak 5'8 range to manage to look taller than Carr even on his toes, 4.5 inches is a hell of a lot of height to make up, guy must have the strongest toes ever.
5'6 claim must be from when he was younger. I give him 5'8.
Farlig
said on 19/Aug/20
How tall would you say Max Verstappen is?

Editor Rob
With Lewis, Max can look a couple of inches taller.
Esad
said on 19/Aug/20
Rob can you add Charles Leclerc and Max Verstappen
They are both listed 5.11 at google
MD
said on 19/Aug/20
But tip-toes isn't going to give you nearly 4-and-a-half inches...

Editor Rob
How tall do I look with
Jenny
😆
But it is true Lando could be taller than his claim!
10.5 stone at nearly 5ft 7 could be possible.
Miss Sandy Cowell
said on 19/Aug/20
Yes, muscle does weigh more than fat. 💪
He looks lean enough to pass for taller. 147lbs isn't THAT much, and in his case, not enough to 'shorten' him, as would often be the case with a muscly lad.
Lando gets 5ft6. 😁
Jonathan Goodwill
said on 18/Aug/20
It seems like a lot of F.1 drivers are actually "short". Lewis Hamilton (171cm), Massa (166cm) and Fernando Alonso (170cm). The short people can't drive joke probably isnt't relevant anymore is it? Lol, I myself am 170 cm.
Matt99
said on 18/Aug/20
Hey Rob I was actually looking at him recently and I came to the conclusion that surely he's a lift wearer, especially with 5'9 Casey N. But I do think this listing is a tad low, despite his 5'6 claim. I think he may of grown since then, a weak 5'7? 5'7 range at most.

Editor Rob
He was a late developer, so it's not impossible he's over 5ft 6.
F1 FAN
said on 18/Aug/20
He has grown since he started in F1.
I'll say he is a classical 5ft 7
anonymus pc9
said on 18/Aug/20
Rob, what do you think? he has big head or it just seems big because of his slim fame?

Editor Rob
not really sure it's big, but for a 5ft 6 to 7 range guy it might be a bit bigger than average.
Leesheff85
said on 18/Aug/20
If he is 5ft 6 you have Jimmy carr well over listed unless lando is in some serious heels

Editor Rob
Hes doing a Jeremy Piven there, rising up on toes