Lawrence Tierney's Height
6ft 1 (185.4 cm)
American actor best remembered for roles in films such as Dillinger, Reservoir Dogs, Born To Kill, Prizzi's Honor, The Hoodlum and The Prowler.
You May Be Interested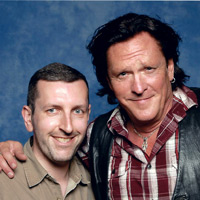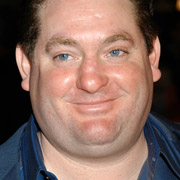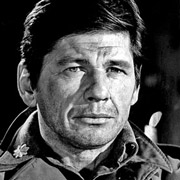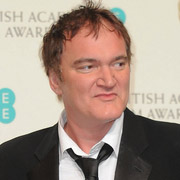 Add a Comment
14 comments
Average Guess (4 Votes)
6ft 1.13in (185.7cm)
Miss Sandy Cowell
said on 17/Jan/20
That conversation in his office between his son (Chris Penn), and Michael Madsen - so funny! 😂😆😂
I've known plenty of guys who tease each other like that. It means they like each other! Lawrence looks on unperturbed. I'm sure he's heard a lot worse....😉
(Re: Reservoir Dogs)
Miss Sandy Cowell
said on 17/Jan/20
Having just seen 'Reservoir Dogs' one-and-a-half times in the past couple of days, I paid particular attention to Lawrence's height, and I can see he'll have been tall as a young man. It's his shape that makes him seem shorter. He isn't enormously shorter than Michael Madsen, and one can see that he was once a very tall man - handsome too.
I'd like to see some of his earlier film work, not just to take in his peak height, but I'd like to see how much of that gangster voice is actually put on. He looks too much of a gentleman to speak like THAT! 😂😂🖕🔫😆
6ft1.5.
Sandy Cowell
said on 27/Feb/17
@ Rampage--Clover - Hello Rampage! I agree that he was shorter and squatter in 'Reservoir Dogs' - near to Chris Penn's height seems reasonable, (his son in the film!) but I decided at the time to write down his optimum height.
I wonder if the pressure of being hefty can cause strain on the spine and thereby accelerate the shrinkage process? It seems feasible! Rob, over to you...! 😕
Rampage(-_-_-)Clover
said on 12/Feb/17
@Sandy Cowell: He clearly had lost height by Reservoir Dogs. Looked close to Chris Penn. But in his prime he was at least 6ft1, possibly even 6ft1½. Looked identical to Raymond Burr.
Sandy Cowell
said on 22/Jan/17
Lawrence looks very handsome in the above picture and that's not something I thought I'd be discussing on his page!
I was going to say that I only remember him from 'Reservoir Dogs', playing a hard gangster-type fellow, and that I wouldn't have thought he was quite as tall as 6ft1, but obviously he'll have played different roles which I might have seen, but didn't recognize him in!
I'll stick with his 6ft1 hey day height as a mark of respect!
Rampage(-_-_-)Clover
said on 2/Apr/16
Could look 6ft2 range in some movies actually. I wouldnt go under this listing. Probably 5ft11 or so in Reservior Dogs
Rampage(-_-_-)Clover
said on 25/Mar/16
No, Sam. I looked at it closely. It says 6"/2". If it was 6ft1, it would be 6"/1". A "/" or a "-" are used commonly in the height section of an arrest sheet. Now it may very well have been in shoes.
Sam
said on 22/Mar/16
Actually, that character ID that Rampage linked looks to say "6' 1/2"" not 6'2" to my eyes...that shot with Burr though I think near listing is possible.
Arch Stanton
said on 22/Mar/16
Requested him a long time ago. He did look a decent 6 ft 1 peak in films like Dillinger and Born to Kill. Yes, he changed a lot over the years. Certainly looked far more intimidating in older years.
Rampage(-_-_-)Clover
said on 22/Mar/16
He looked this range in Dillinger and Born To Kill. But by Reservoir Dogs he'd probably lost about 2in...
Sam
said on 21/Mar/16
I'm not sure he was the full 6'1" I meant to say!
Sam
said on 21/Mar/16
Finally added the wild man! I think he could have been close to this, though I'm sure on his being a solid 6'1" even at peak. By Reservoir Dogs, he looked no taller than Chris Penn, who was a slouchy, fat 5'11".
Rampage(-_-_-)Clover
said on 20/Mar/16
Looks virtually unrecognisable as a young man...
Rampage(-_-_-)Clover
said on 20/Mar/16
Fantastic stuff!