Lovie Simone's Height
5ft 2 (157.5 cm)
American actress, known for playing Zora Greenleaf on TV series Greenleaf. She made reference to her height on twitter saying
"How I tried to tell my brother to do something and he gonna tell me "5'2 with some attitude""
, although in NME said
"We're [twin] actually fraternal – so I'm 5"3' and she's 5"10' – we look more like cousins a lot of the time to people"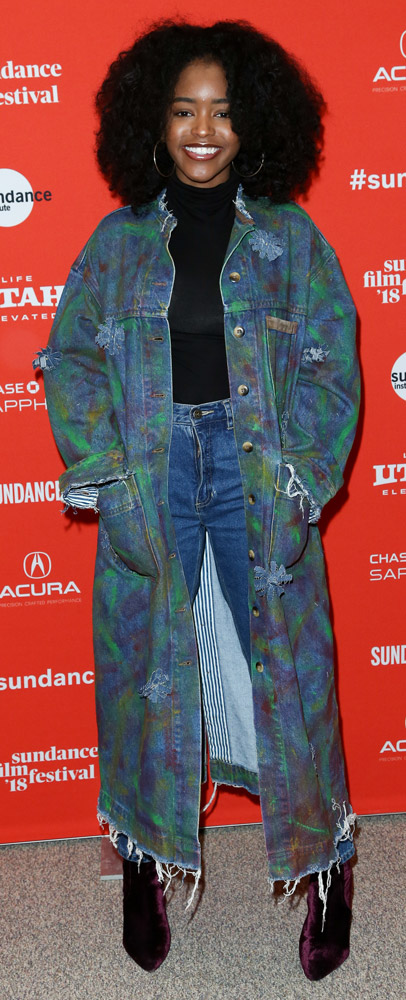 Photo by Debby Wong/BigStock.com
You May Be Interested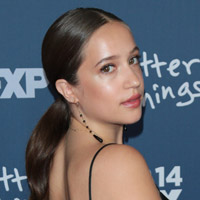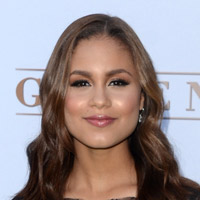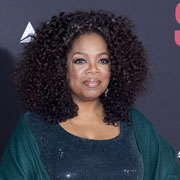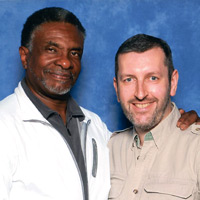 Add a Comment
13 comments
Average Guess (2 Votes)
5ft 2in (157.5cm)
Nik Ashton
said on 5/May/20
@ Rob - How thick is her hair?

Editor Rob
At her crown it could be close to 3cm
Miss Sandy Cowell
said on 2/May/20
@ Christian - Tell me about it! 😂😂😂
They're the only two girls I've known in adulthood who've lowered their height to any great degree; I did know - and still meet her from time to time, usually in a hospital waiting room*, a very sensible lady who genuinely thought she was a couple of inches shorter. When she found out the truth, she was totally elated! 😆
* The lady had a knee replacement at roughly the same time as I had my hip replacement and we met in the physiotherapy waiting room! 🤝
Have a great weekend, Christian!
All the very best!
Sandy 😀👍 XX
Christian 6'5 3/8"
said on 29/Apr/20
@Sandy
Those are very rare examples. Even most tall girls tend to add height, rather than to downplay it. But cheers to you as well!
Miss Sandy Cowell
said on 27/Apr/20
@ Christian - Of course! It's so commonplace to chuck an extra inch or more onto one's height, but a girl with a good height already? Ha ha ha! She should be grateful for her nice, tall model-girl height - that's if she does bungle on an inch!
A girl I knew who was around 5ft10/11 insisted that she was 5ft8, and she isn't the only girl I've known who has lowered her height. Another example was a young lady I could look straight in the face, yet she said she was 4ft11! Perhaps this was because she had a relatively short husband.....🤔💭❓
Cheers Christian! 😁👍 XX
Nik Ashton
said on 27/Apr/20
@ Sandy Cowell - Thanks, I am too! Hair like Lovie's is so natural and it stands out from so many other hairstyles and in such a wonderful way! There is loads of it, curly hair is so wonderful as are all hairstyles that give people extra height! I simply love Lovie's hair, she has so much hair and it is a very bold hairdo! We are both so interested in height too and this intriguing hairstyle and the subject of height go hand in hand with each other, Lovie is clearly interested in this wonderful subject too and she is an amazing celebrity, she is made for Rob's site!
Red Afro hair sounds great to me too, it's wonderful that there are so many different styles and it's also great in my opinion that people can have any amount of hair and that it can be very thick or otherwise. Isn't it wonderful that hair can be any colour too or a combination of colours!
Individuality should be encouraged, I would hope that people can be happy with themselves even if they are different from the crowd. There is nothing wrong with being different in ANY way (voluntary or otherwise) apart from being different (or on the minority) in terms of doing things that harm others. Someone doing or suggesting something different should encourage others to find new ideas too and everyone should be respected for making the effort to be individual, variety is the spice of life and every new idea should be met with open arms by everyone because it brings merits and encourages us all to be open about any idea. Each and every personal idea should be known about for its merits and everything brings merits, we can all come up with wonderful hairstyles and wonderful ways to make the world better and we should all be respected and patted on the back for every idea we come up with and encouraged to share our ideas by all, good should be seen in this due to the innovator trying and every idea has its merits even if it is not a game changer. Trying is the most important thing, trying should bring applause from everyone and effort is one really big merit.
It's also great for people to join in with others on too much of the time but for the reasons mentioned above it's great not to join in much of the time too.
Cheers Sandy and the same to your loved ones!
Miss Sandy Cowell
said on 26/Apr/20
Here here Nik! So do I! 😁👍 I'm crazy about hair like that, and not just because it enhances one's height! It's totally natural, and always looks brilliant...
Once upon a time, I saw a teenager walking with her Mum down the slipway I used to use on the way to school. She had gorgeous red Afro hair and I simply had to tell her how nice it was. Her Mum said "Thank you!" to me, but added that her daughter didn't like it. It was so beautiful, but I think the girl felt awkward because she didn't have anyone at school with hair to match. We all remember what it was like at school wanting to look like everyone else! I had to have the same shoes and dresses as my friends and I was quite lucky to have brown hair because brown was my favourite colour, which I suppose, is rather unusual. Consequently, I insisted on having my favourite shoes in brown - and I could have had any colour I wanted.
Cheers Nik and the same to your Mum!
😄👍
Nik Ashton
said on 26/Apr/20
This girl has height on her mind!
Christian 6'5 3/8"
said on 24/Apr/20
@Sandy
Not sure. It's also possible that her sister's only 5'9".
Miss Sandy Cowell
said on 21/Apr/20
@ Christian - Well, seeming as she claims to be an inch taller than she is, I think we're looking at an 8" difference there! AND is her sister really a flat five foot ten? 😉
Nik Ashton
said on 20/Apr/20
Her above comments are amazing and I like her hair!
Christian 6'5 3/8"
said on 19/Apr/20
@Sandy
That depends on how well she gauges her sister's height though. She claims that they're 7" apart, but it could be less than that for all we know.
Miss Sandy Cowell
said on 18/Apr/20
That is rather amazing, isn't it Christian? 😮
5ft2.
Christian 6'5 3/8"
said on 17/Apr/20
Never heard of a pair of twins of the same gender that have a height difference that big.