Malin Akerman's Height
5ft 7 ½ (171.5 cm)
Swedish born Actress best known for roles in The Heartbreak Kid, Watchmen, Rampage and Rock of Ages. She said in Vanity Fair (8/10/09)
"I'm only five-eight"
. Her modelling agency listed her as 5ft 9 with vital statistics: Bra/Bust size 34 inches, Waist 25 inches, Hips 35 inches and Shoe Size 9US.

Photo by DFree/BigShot.com
You May Be Interested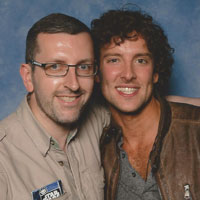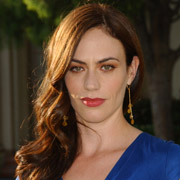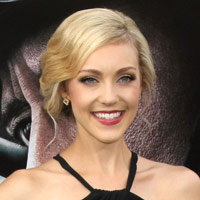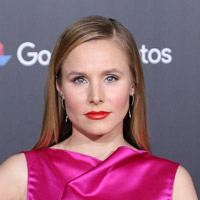 Add a Comment
45 comments
Average Guess (22 Votes)
5ft 7.3in (170.9cm)
Christian 6'5 3/8
said on 25/Oct/20
@Rob
Didn't realize that you had so many Sweidh actresses on here, let alone a whole category for them. I don't imagine Sweden being a huge market for the film indsutry.

Editor Rob
Compared to finland/norway (half population) there is a lot more listed. Probably a few older generation swedish actresses that raises the numbers up a bit too.

Andrea
said on 24/Oct/20
I didn't realize you met her husband, Rob... shouldn't that be enough to conclude she's at least closer to 5'7 than 5'8? He generally looks AT LEAST as tall as her in heels (sometimes even taller)!
5'7 or a fraction over definitely looks much more believable than anywhere near 5'8.
Not really taller than Michelle Monaghan, who only claims 5'7 herself:
Click Here

Editor Rob
with Jack I can see how 5ft 7 seems possible, I think 171 range might be the most I could argue.
Arch Stanton
said on 4/Jun/20
Nik said on 3/Oct/18
I'm baffled by her comment "I'm only five-eight"!
Yeah, now a real 5 ft 8 woman should be comfortably tall enough to never say that but she is from Sweden which is among the tallest nations. I do rather like her, she looks like she could be a naughty girl haha! She can look a lot like Lindsey Vonn in some pictures.
Peter175
said on 24/Apr/20
She was taller than Tom Cruise in Rock of ages by half an inch so she's at least a strong 5'8
She might even be 174
texluh
said on 1/Aug/19
She was born in Sweden to Swedish parents. So the average height there is 5 ft 7 I think for women. A bit like an English or American man saying they're 'only' 5 ft 10 - we know what they mean. Meaning - barely above average, and not tall by Swedish standards.
Nik
said on 3/Oct/18
I'm baffled by her comment "I'm only five-eight"!
berta
said on 6/Sep/18
she looks like a 172 cm girl to me. tall but maybe 173 out of bed
Junior Hernandez
said on 4/Feb/18
I did say 5'7 1/4 but to be honest 5'7 at lowest.
Christian-196.5cm (6ft5 3/8)
said on 28/May/17
I'm not buying the 5'8" listing. Lot of people here are right. She's more 5'7", even a bit less isn't impossible.
Mimi
said on 20/Mar/17
Rob at what height did you ever first list Malin with?
Editor Rob: I can't remember, but if she's changed it wouldn't be much.
S.J.H
said on 27/Feb/17
5'7 no way even a tap more. If she is 5'8 then alexander skarsgard would be 6'5
Mr. calculator
said on 18/Jan/17
5'7. look at her next to Alexander Skarsgard at Battleship premiere.
her heels are pretty high but she only reaches his nose.
Morningheight 182cm
said on 30/Sep/16
Between 5'7 and 5'7.5
Alex
said on 3/Jul/16
She is 170
Just
said on 6/Jan/16
Saw her on "Lip Sinc Battle". The height difference between her (wearing wedged sneakers) and LL Cool J is the same as the height difference between Anne Hathaway and LL Cool J, and the same as the height difference between 5'7 Emily Blunt (wearing regular sneakers) and LL Cool J. So Malin is 5'7 max!
Andrea
said on 27/Oct/15
I doubt it, Matt! You can see her with Alexander Skarsgard (who isn't even standing at his tallest with that "pose"):
Click Here
If anything, she's under 5'8... 5'7.5 at best!
Matt
said on 26/Oct/15
I just met her an hour ago and I would say she is a solid 5 ft 8. I was surprised, I didn't know she was tall. I am a little over 5 ft 9 and she was almost as tall as me
WhoCares
said on 22/Aug/15
You might want to downgrade her. Met her a couple of years ago, even took a photo with her. She was at least 2 inches shorter than me, while wearing high heel boots (it was winter).
I would say 5'7" max
Just
said on 6/Jul/15
Both Katherine Heigl and Malin in flats
Click Here
Even if we consider their posture, Malin is still more than 1" shorter than Katherine.
Just
said on 12/Apr/15
She's shorter than 5'7 Sandra Bullock by at least an inch in "The Proposal". Couldn't see their footwear though.
Silent_D
said on 12/Jan/15
In the heartbreak kid, she is only a few cm taller than ben still who struggles to reache 5 foot 6. 172cm.
J.Lee
said on 13/Jun/14
Rob would Malin be 6 ft 1 in these?
Click Here
[Editor Rob: they look very big, she'd certainly be over 6ft flat, nearly 6ft 1 is possible]
Natasha1
said on 9/Jan/14
Only 5'8"?? 5'8" is tall. She isn't though she's 5'6.5" and no more.
Just
said on 15/Dec/13
She is 5'7 at best. There's no way she's 5'8. The height difference between her and Katherine Heigl isn't only a half inch.
Lee
said on 6/Jul/13
She's listed as 5'7" elsewhere.
Which is about what she looks like in most films... tall, but not very tall.
Adam
said on 31/Mar/13
Got to be pretty close. I watched a clip of her on Craig Ferguson (listed at 6'1.5"), and she looked 1.5" shorter in heels. Tall girl.
ANDREA[ITA]
said on 12/Aug/12
Rob, why didnt you change her? The previous listing was much closer to the truth!
mina
said on 31/Jul/12
I watched 27 Dresses too.Malin is shorter than Katherine Heigl.No matter how many inches her heel's are,she should still be equal in height/body to Katherine whom is only 5'8.5,174cm.She is definitely not 5'8,173cm.Malin is 5'6.5-5'7
Just
said on 26/Jul/12
She was shorter than Katherine Heigl in "27 dresses".
Isabella
said on 7/Dec/11
"I'm only five-eight"? That's hardly diminutive for a girl...
HelloGoodbye
said on 8/Oct/11
i dunno about this height! she was shorter than sandra in The Proposal.and isn't sandra 5'7 or 5'7 1/2? malin looks more 5'6-5'6.5.
®
said on 7/Sep/11
Swift is not 5'11.Check malin next to legit 5'8.5 heigl.
5'8.675859601
said on 7/Sep/11
Don't know Rob, she could be 5'8, she is not towered over by legit 5'11 Taylor Swift. She became a model before an actress, so she might be saying the truth at 5'8.
DDGSDG
said on 25/Jun/11
look here with 5`11 taylor swift she`s at list 5`8
Click Here
pat
said on 26/Mar/11
Met her in Sweden. About 5'11(180 cm) with really high heels 4-5 inch => 5'6-7. Her little sister were tall though.
Matthew Bartlett
said on 23/Apr/09
Met her today in SOuth Africa she is shooting the Bang Bang Club and at 5'10 I am taller than her by a few inches. I would say she is 5'6.5 no taller. Definitely not 5'8 - my girlfriend is 5'8 and Malin Akerman is not as tall as her.
marco
said on 28/Mar/09
I just saw a clip of Akerman on Leno from 2007. She walked across the stage wearing 5 maybe 4 inch heals. I paused the video to check. Leno, who's 5'11 greeted her and they were the same height. Dana Carvey, 5'8, who was a guest, was about 3 inches shorter. That would make Malin between 5'6 and 5'7.
vf1rj
said on 14/Mar/09
I doubt if she is 5'7. Check her out here (fake tour with silk specter):
Click Here
The nerds in the video are clearly so much taller than her. She is probably only around 5'4- 5'5.
mf
said on 25/Dec/08
She is definitely taller than Stiller.
midnight
said on 17/Oct/08
looks about 2 inches shorter than camilla belle[she 5ft8?] in this photo.
Click Here
Sanna
said on 20/Jul/08
Go Sweden when I grow up I whant to be an actress like her.
Tycker du
Kendra
said on 26/May/08
yeah 5'8-5'8 1/2
Robin
said on 31/Jan/08
ya, i'd say shes around 5'8.
Lmeister
said on 8/Jan/08
I would have given 5ft8 - 5ft8.5 to her. She looks bit taller than Ben Stiller and is wearing flatter shoes than him.
Chris
said on 7/Jan/08
About right I'd say. She's a similar height to Ben Stiller.