Manute Bol's Height
7ft 6 ¾ (230.5 cm)
Sudanese-born American basketball player. One of the tallest men to ever play in the NBA, he was measured by Guinness Book of Records at just under 7ft 7 inches. His inseam was 49 inches and he had a wingspan of 8ft and 6 inches.
You May Be Interested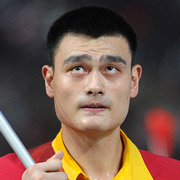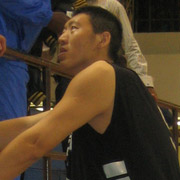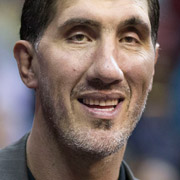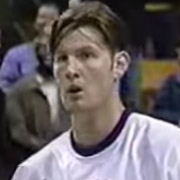 Add a Comment
30 comments
Average Guess (40 Votes)
7ft 7.01in (231.2cm)
viper
said on 5/Dec/19
I don't know about a 2 inch shrinkage.
Maybe 1.5
Canson
said on 3/Dec/19
@Shane: I agree with Rob. 2" easily. I'd guess him as a solid 7'6 afternoon height as he was listed at 7'6 in the NBA too
Cedric 172 cm
said on 2/Dec/19
@Chris Junior
Nah, impossible, if he is listed 7'6 he is 7'6
Chris Junior Hernandez 1990
said on 18/Nov/19
7'6 1/2 and he only wear US size 16 1/2 shoes. I think Shaq shoe size 22 should swap with Manute Bol.
Bolo?as
said on 13/Oct/19
NBA.com listed him 7'6
Click Here
Shane Gray
said on 18/Aug/19
Canson, Rob or whoever, I wonder how much height a 7'7" guy could lose from out of bed to end of a night game or night workout? I would guess 2+ inches is very possible!

Editor Rob
That's something that would be very interesting to measure and find out exactly how much a person 7 and a half foot shrinks. You'd think 2 range is very likely from morning to night.
Lell
said on 12/Jul/19
Hey Rob, his son Bol Bol just got drafted into the NBA and he is starting to gather some fame. Would you mind making a page for him too? At some pages he is listed at 7'3" but mostly he is listed at 7'2".
Daycringeothon
said on 6/May/19
Bol's reach was measured at 8'4" 2.54 Meter. not sure if NBA did the measurement or if it was Guinness. Muresan has a 7'10.5" 2.40 Meter reach. Bol had a freakishly long reach.
Erik C.
said on 16/Mar/19
@Rob
How tall do you think this Romanian basketball player and apparently former "World's tallest teenager" would stand next to Manute Bol?
He claims 7'7", but I personally think he's more 7'6"-7'6" 1/2 range. What do you think?
Click Here

Editor Rob
I don't know much about him, except he is extremely tall!
Canson
said on 24/Jun/18
7'6.5 tops not as tall as Muresan
Canson
said on 22/Feb/18
@Mike: I've met Mursean before and while I tried to size him up I was unsuccessful due to the significant difference and very few to compare him to. I've also met Muggsy and was able to tell looking at him that he's likely about 5'2 range as I have shorter females that I have known and he looked their height in person
star69
said on 21/Feb/18
Logan said on 12/Jun/17
He is 7,7 no way he is even an mm under but he only weighs 220 lbs but he is 7,7
Did you measure him? GBW measured him at 7'6 3/4.
Anonymous
said on 25/Nov/17
@Rob i read something that said his sister was 6'8 and his dad was 6'8 his mom was 6'10 and his grandpa was 7'10
Editor Rob: it would be an extraordinary tall family, but that will happen through history.
ImAlexandros
said on 18/Nov/17
Tallest Basketball Players Ever
1. Sultan Kösen 2.51 m (When He Played Basketball 2.42 m)
2. Brahim Takioullah 2.46 m
3. Suleiman Ali Nashnush 2.45 m (When He Played Basketball 2.39 m)
4. Alexander Sizonenko 2.39 m
5. Sun Ming-Ming 2.36 m
6. Ri Myong-Hun 2.35 m
7. George Bell 2.34 m
8. Zech DeVits 2.34 m
9. Abdramane Dembele 2.34 m
10. Arshavir Grigoryan 2.34 m
11. Neil Fingleton 2.33 m
12. Uvays Akhtaev 2.32 m
13. Paul Sturgess 2.32 m
14. Kenny George 2.31 m
15. Gheorghe Mureşan 2.31 m
16. Manute Bol 2.31 m
17. Jorge González 2.29 m (When He Played Basketball 2.19 m)
18. Max Palmer 2.29 m
19. Christopher Greener 2.29 m
20. Malik Sidibe 2.29 m
Mike
said on 30/Oct/17
I've actually had the opportunity to meet 2 7 1/2 foot men in my life. I've met Manute Bol and Gheorge Muresan at separate occasions. Both nice as can be. It was hard to even really think their height is real when I was standing next to them. I'm a solid 6'2.5" and I barely came up to their chest. Makes you feel like a little kid again. LOL :)
Anonymous
said on 8/Oct/17
Rob, it's possible he was 229 cm tall?
Click Here
Editor Rob: I think if he took part in the measurement for Guinness Records, then I have to go with that figure just under 7ft 7.
Sudad
said on 23/Jul/17
Rob how tall do you think his son bol bol is it says he was measured 7ft3 in shoes and 7ft2 without shoes but maybe he is 7ft1 range or a weak 7ft2
Editor Rob: maybe his shoes are 1.5 inches and he is between 7ft 1 and 2
Logan
said on 12/Jun/17
He is 7,7 no way he is even an mm under but he only weighs 220 lbs but he is 7,7
Hijopotamus
said on 8/Jan/17
Manute is on his tiptoes so to look taller.
Leonardo 1.73m
said on 26/Oct/16
Can you add to Tacko Fall? @Rob
Strong 5ft9
said on 12/Oct/16
Hey Rob, where do you think 7ft, 6ft and 5ft would look next to him? Or is that hard to tell?
Editor Rob: a 7 footer would be end of his nose, a six footer 8 inches under his chin, a 5 footer I'm not sure!
Arch Stanton
said on 27/Sep/16
Hafthor's dad has a certain Nazi dictator look about him ;-)
Arch Stanton
said on 27/Sep/16
@Rob, Hafthor's dad must be near 6 ft 9 and Grandad 6 ft 7 (but might have been 6 ft 8 peak). They look normal tall range there, funny.
Editor Rob: I forget their exact heights, but 6ft 8-9 for his Dad could be possible
Borats Chicken
said on 25/Sep/16
Rob, I remember if not Manute Bol said his grandparents are tall like him as well
Editor Rob:
well his head size certainly isn't big for his height, it would be interesting to know his parents or grandparents height.
A bit like how you can see
Hafthor and dad/grandad
and how he inherited the tall height gene...although in that photo I really wouldn't guess them all 6ft 7-8 range, I doubt if you showed that to random people who never knew who he was you'd guess them that tall.
Danimal
said on 24/Sep/16
Rampage(-_-_-)Clover said on 22/Sep/16
Nice add...a weak 7ft7
Nothing weak about his height. ;-)
Ice
said on 23/Sep/16
Most impressive physical specimin on Celebheights .
Chase Witherspoon
said on 23/Sep/16
Yep good one, and I reckon Georgie Gregan is actually 171 territory to be sure..
Arch Stanton
said on 23/Sep/16
Makes Clint Eastwood's legs look like Josh Brolin's ;-D
Chaz
said on 23/Sep/16
yes this was the height given by Guinness ,I remmber seeing it on tv,after the death of Monjane,they were looking to find the worlds tallest man,and Gheorghe Muresan had said on the Oprah Winfery show he was 7'9'' and Bol said he was just as tall as him, so they measured bol,Muresan and Channa, Bol was 7'6.75'' . muresan was 7'7'' and Channa was 7'7.33''
Rampage(-_-_-)Clover
said on 22/Sep/16
Nice add...a weak 7ft7