Gheorghe Muresan's Height
7ft 7 (231.1 cm)
Romanian former Basketball player. he also appeared in the film My Giant. During his basketball career he was typically listed 7ft 7 or 8, weighing 303 pounds.
You May Be Interested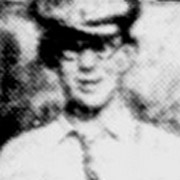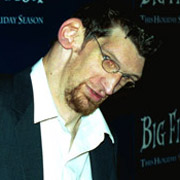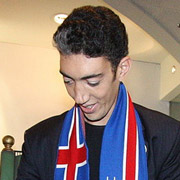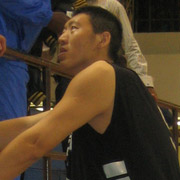 Add a Comment
31 comments
Average Guess (44 Votes)
7ft 7.2in (231.7cm)
Andy5'91/2
said on 4/Jun/20
I think the NBA rounded up and he was 7'6.5 also rob who do you believe wins the height battle of manute bol george and shawn bradley i personally think manute shawn george
Dream
said on 3/May/20
He looked taller than Shawn Bradley, in this picture.
Click Here
Chris Junior Hernandez 1990
said on 27/Apr/20
Click Here
Possible he was never a full 7'7 and lost some height now to 7'6. Bare in mind his son is 6'8 and 6'9 and i understand Gheorghe posture isn't as great back to ten years ago seeing his picture.
@Canson Possible 7'6 now and 7'6 1/2 peak described a round down by Chris Webber at 7'6.
Canson
said on 9/Jan/20
I've never seen him listed 7'8"
Arslan 6'10 210 CM
said on 7/Aug/19
Keep in mind people as gigantic as him can lose a lot of height through the day as well, and gain it too
Canson
said on 6/Aug/19
@Junior: it's possible that he is 7'6 barefoot 7'7 in shoes. Webber was actually trying to indicate how massively tall he is so I doubt he was undercutting his height
Chris Junior Hernandez 1990
said on 5/Aug/19
@Canson Chris Webber short playing Muresan by 1". I believe he is at least 7'6 1/2. 7'6 3/4 to 7'7 i buy that too. Gheorghe Muresan is lucky to hit 6'8 now at least not so gigantic as his dad. 6'7-6'8 is like the start being a giant and a big giant dad at 7'7 sounds scary to imagine when they walk out their home together in crowded places especially walk into a mall. Everyones took their sights on them as a normal daily basis. Lol.
Arslan 6'10 210 CM
said on 26/Jul/19
The only reason Bradley looks taller is because he is moving his head upwards and also has footwear advantage.
Gheorge is a solid 7'7 barefoot at the least
Ellis 6'8
said on 22/Jun/19
7'6 and some change, should have been listed at 7'8.
Daycringeothon
said on 10/Mar/19
Peak height Muresan: 231cm (7'7") average day measurement (barefoot)
Current height Muresan: 230cm (7'6.625") average day measurement (barefoot)
Canson
said on 28/Feb/19
@Junior: Chris Webber said he was 7'6". That's possible
Junior Hernandez 1990
said on 27/Feb/19
Click Here
: Muresan with both son under 6'9.
Click Here
He is listed 6'8 which is accurate. 7'7 Gheorghe had gigantism which having a 1 foot long head so it may vary to some people thinking that he look 7'5-7'6 with his son which is not true.
MAD SAM
said on 14/Jul/18
7'7" or 2.3 metres !
MAD SAM
said on 14/Jul/18
7'7" !
Height
said on 29/Mar/18
Rob, seems that he is shorter than Shawn Bradley:
Click Here

Editor Rob
In that photo it can seem it, though I'm not sure whether bradley has a little camera advantage enhancing his height.
Canson
said on 17/Mar/18
@Viper: from another fellow native I say the same! Mitchell Butler calbert cheaney Muresan Webber Howard Strickland Tracy Murray even when they had the Wallaces
viper
said on 16/Mar/18
Those late 90s Washington Bullets teams. What could have been
Canson
said on 15/Mar/18
Chris Webber called him 7'6" here. 7'7 maybe a shoe height. Even having seen him hard to tell the difference between 6'4" and chance and 7 1/2 feet
Click Here
Conan
said on 24/Feb/18
I guess his height is about 7 ft 6 1/2 in (230 cm)
Anonymous
said on 20/Nov/17
Click Here
here is Rudy (214) with Cyril Hanouna who is about 5'7
Anonymous
said on 20/Nov/17
Predraft is giving Rudy Gobert at 7ft0 1/5 so about 213-4 cm !
Anonymous
said on 19/Nov/17
Watching him with Dennis Rodman I don't see 32 cm between them.
Click Here
also you can add Rudy Gobert, 215 (self claim) player. There is a lot of pic of him with Mark Easton and he looks a bit Under him
Canson
said on 21/Jul/17
@Even: funny thing is I've met him in person before living in the DC area and have no idea because he's over a foot taller than I am. I don't know anyone his size to compare him to other than on TV I agree he's gotta be 7'7" or in the vacinity
even
said on 20/Jul/17
real height = 7 foot 7
Slon
said on 29/Sep/16
Rob, how big do you think his head is??
Editor Rob: you'd think near 12 inches
Rampage(-_-_-)Clover
said on 24/Sep/16
Rob, maybe 7ft7§?
Editor Rob: I don't know, the guy must have been measured but exactly I haven't seen.
Royal Giggs
said on 24/Jun/14
Who is more tall Gheorghe Muresan or Manute Bol?
Massimo
said on 13/Aug/07
I think Sun Ming Ming is 7'8" barefoot and in their picture together Gheorghe looked MAX 2 inches shorter. So I think he is at least 7'6".
celmal
said on 30/Apr/07
well...welll... look who is talking... some freaking people that, you probably are like 5 feet some, and you talk crap about Muresan? When you guys arre capable to have his career than talk crap. until then... shut up. he is the tallest 7'7. No matter what you guys u said. He got in draft for NBA.so quit saying crap.
Anonymous
said on 20/Jul/06
The damn guys got a 7'10" arm span and you all are saying he's shorter. The only reason why bradley looks taller is because his skinny ass is like 60 lbs lighter. When I first saw him I thought he was 7'8"