Mario Mandžukić's Height
6ft 2 (188 cm)
Croatian professional footballer, who has played for Zagreb, Wolfsburg, Bayern Munich, Atletico Madrid, Juventus, AC Milan and won over 80 caps for his country. At wolfsburg he was listed as
"Height 1,86 m"
and on his move to Bayern also
"1,86 m / 76 kg"
.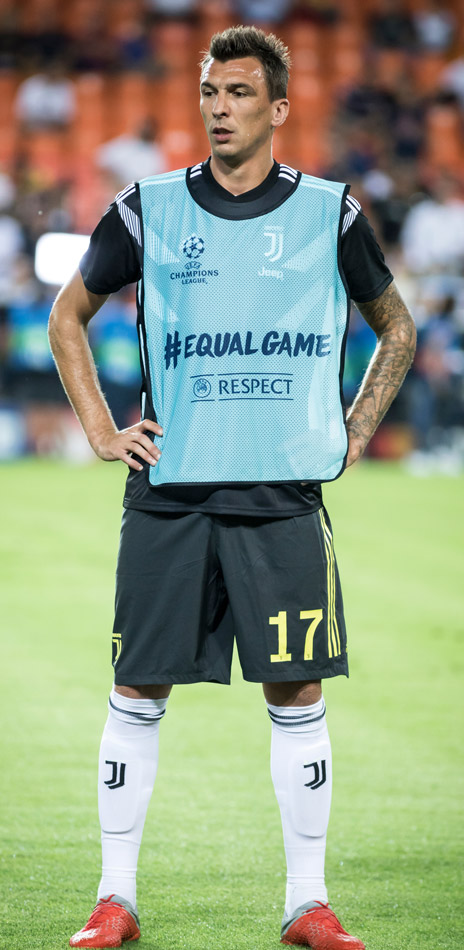 Photo by LevanteMedia/BigStock.com
You May Be Interested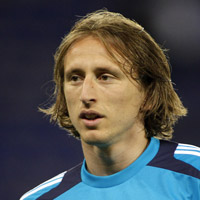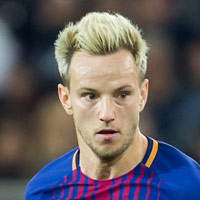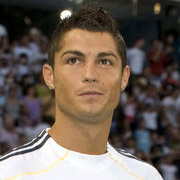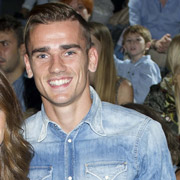 Add a Comment
65 comments
Average Guess (48 Votes)
6ft 2.45in (189.1cm)
slim 6'1
said on 20/Feb/21
Solid 6'2" maybe even 188.5
RJT
said on 27/Jan/21
1 possible explanation is just a measurement error.
I actually have my height listed at 186cm too in my driving license, because I used to think that our height is measured at the top of our forehead, not the top of head.
johnnysidgursson
said on 26/Jan/21
Come on Rob, he needs an upgrade, at least an inch, 189-191 range, seems 187-88 because he is a great hunchback
Philip ZeX
said on 14/Oct/20
Clearly a flat 190 cm
Rampage(-_-_-)Clover
said on 11/Jul/20
Under 188cm is unlikely I think. There's definitely a case for a bit over 6ft2. 186cm is ridiculous
Hanov
said on 9/Jul/20
He was listed 187 cm in Bayern Munich. Maybe he is 187.75 cm in his low
Ronaldo 185.5cm
said on 5/Apr/20
Rob, why was he listed 1.86? If he was listed 1.86, it seems pretty accurate after watching him standing next to ronaldo who is 185.5cm but thats way too low for mandzukic, still think he is 6'2 or more.

Editor Rob
Could have had a 186 listing from age 18 and it 'hung around' for a while.
Deep Purple
said on 11/Jan/20
He looks 188 cm in a video with Cristiano
Nik Ashton
said on 19/Dec/19
The average guess suggests that Rob may have gone too low too!
Xeon 5'8
said on 17/Dec/19
Click Here
Looks 190 cm with Mascherano
Lava
said on 12/Oct/19
Mandzukic and Neuer
Click Here
Robert autom
said on 17/Sep/19
Look 190cm in juventus
Nicolas lengli
said on 3/Sep/19
Mario is a 190cm solid in minimal
Zutkil
said on 22/Jan/19
Exactly 190 cm.
Jason25th
said on 12/Oct/18
Looks 1 inch taller than Ronaldo
Luca
said on 11/Oct/18
Rob here is mandzukic with cristiano ronaldo
Click Here
and here is mandzukic next to Dejan lovren, who was measured in a video at 190 cm
Click Here
Click Here
What's your guess on morning/night mandzukic's height range?

Editor Rob
I think at times he has looked 189 range, but I can't see him as 190cm. He may well be 190 at least out of bed though.
187.5 cm
said on 22/Sep/18
Mandzukic is only 2 cm shorter than Neuer
Find pics - Mandzukic and Neuer
Nik
said on 15/Sep/18
@ Sandy Cowell - Ha ha! 😂😂😂!
Yes, Mario has amassed a lot of comments and 9 of 'em are mine, also you were the first ever person to comment on his page! Also you may be interested to know that recently there has been a commenter on Logic's page called nikomies10!
Your estimate of 6'2.25" seems very sensible!
Sandy Cowell
said on 14/Sep/18
Re: The name Nikmeister.
@ Nik - It should be your surname! 😂
@ Nikmeister - Hi! Good to meet you! Your name sounds German. Are you German or Austrian perhaps?
I remember Mario from the Summer games. It doesn't seem like over two months ago and just l👁️👁️k at the comments he's amassed.....
6ft2.25 this time round.
Nikmeister
said on 12/Sep/18
As the bloke below me stated, Mandzukic is only one cm shorter than 6'3" listed Buffon and at times it can seem like even less. On top of this I've met Mandzukic on my trip to Croatia a few years ago and unfortunately I didn't get any photos with him as he was one of the first famous footballers I'd ever met at the time in addition to being overcome by excitement but he sure made an impression which has stuck over the years height-wise. I concluded him to be 6'2.5" then and I still think that's a fair call now. Either way if I had to pick between 6'2 and 6'2.75 i'd definitely go higher than lower.
187.5 cm
said on 6/Sep/18
Mandzukic is only 1 cm shorter than Buffon
Find pics - Mandzukic and Buffon
Rampage(-_-_-)Clover
said on 29/Aug/18
I think a 6ft2¼ listing is fair for this guy. Does look at least 6ft2.
Robinson
said on 10/Aug/18
Perisic is sitting at legit 186.5-187cm.
U will notice he really have bad posture most of the time.But he is no less than 186.5cm when he stands straight 100% accurate.
Yeah.Vedran Corluka is a massive guy 191.5-192cm legit.Lanky also.
Lovre Kalinic (the second goalkeeper)he is listed at 201.
Hes so lanky that by the hands u can give him 205cm+
And when he doesn't stand straight he can look 197-198cm when he stands to others.He always bend him self somehow.And then when he standed straight u just realise he is towering everyone else and is legit 200cm+ guy atleast.
So yeah.Height can be really hard sometimes to judge.
Rocky Balboa
said on 9/Aug/18
@Robinson
I have a friend who met Perisic once in Germany and he told me that Perisic is a deceptively tall guy. On screen he can appear to not be that tall but in person the guy is easily 6'1.25"
Rebic might be a 183-184 guy who measures 185 in shoes but i'm not too sure about him. The only Croatian player i've ever personally met myself is Vedran Corluka who is a massive guy. Easily the 1.92 he's listed at.
Robinson
said on 9/Aug/18
Rocky Balboa.
Cus with all those exaggeration I saw like..legit 190cm guy.Even 190.5cm and rest I gave him half inch of height.Mario Mandzukic is pretty lanky,that is why he might look taller in reality he is no more than 188.5cm.Even 188cm.Now go and try to find a pic where Mario Mandzukic can look over 188.5 cm with somonoe next to him(consider to they both stay straight)
Well u wont find it.Cus he is 188.5 cm at max.
If you're curious btw.
Ivan perisic is in person really tall.186.5-187cm.And Ante rebic is quite small even he have that "big look" on field.Perisic have atleast 3cm on Rebic and I wouldn't say it ever.
Rocky Balboa
said on 6/Aug/18
@Robinson
I don't think you're lying and if you say you've stood next to them then perhaps you know more than me. With all that said however i have a hard time seeing Mandzukic at only 188, 188.5-189 would certainly be more agreeable. Do also bear in mind that in the picture you shared Lovren is on the edge and standing significantly straighter than Mandzukic who is slightly hunched. Finally, for the record in your first post you said that Mandzukic is 189.5 and now you are stating he is only 188. I am curious as to what made you change your mind?
Nik
said on 6/Aug/18
@ Rocky Balboa - I stand corrected then! Trust a goalie to be taller than him!
👍
Robinson
said on 6/Aug/18
Rocky Balboa.
Why would I lie about something? When I said i standed next to them.I mean it.
I am not here for downgrading,or upgrading to feel better like some people.
Lovren is 189.5 on most days.Sometime 189cm.
And mandzukic is definetly not a mm over 188.5cm.He is in 188 cm range and he is just lanky,listing is perfect.
Watch this photo
Click Here
Now you can see Dejan Lovren have atleast 1 cm over mandzukic.Maybe even 1.5cm.
Mandzukic is 188cm.At best 188.5cm.
Rocky Balboa
said on 4/Aug/18
@Nik - Harry Maguire is taller than most of the Croatian National team but not all. Lovre Kalinic, the backup goalie who played against Iceland, is over two metres for instance.
@Robinson - I agree with your assessment of Lovren being 189-189.5 but Mandzukic certainly isn't only 188.
Mandzukic is likely 189 and maybe i'm just crazy :) but on a good day i could actually even see him as being 190 (6'2.75"). Either way i honestly feel he needs an upgrade Rob
Nik
said on 3/Aug/18
It would be interesting to see a list of Croatia's smallest players!
Nik
said on 2/Aug/18
It's interesting that Harry Maguire is taller than every member of Croatia's National team!
Robinson
said on 1/Aug/18
Dejan Lovren is actually the tallest one in Croatian Soccer team.
Dejan Lovren is 189-189.5cm.
Perisic 186.5.187.
Mandzukic is 188-188.5.Hard to seem him at 189.But he definetly looks lanky and tall..but in fact he isn't that tall.
Nik
said on 31/Jul/18
The average vote is very high! I wonder if it is telling?
ShadyAF
said on 30/Jul/18
Forgive me for saying so but I've followed Mandzukic's career since Bayern and there's no way in the world this guy is 188 or under. It always infuriated me seeing him ridiculously under listed at 186, all that said, i think he is 189.5 cm barefoot.
187.5 cm
said on 29/Jul/18
Mandzukic : 189,5-190 cm
Perisic : 187 cm
Morata : 189 cm
DruceLee
said on 27/Jul/18
Rob,Mandžukić is i would say probably 189cm and Perišić is 187 no way je is shorter look at picture Ronaldo and Morata and then Perišić and Morata... 187 cm
Spim
said on 26/Jul/18
I reckon he needs an upgrade if i'm honest Rob. He may not be 6'3 or even 6'2.75 for that matter but i can't see him being any less than 6'2.5. 6'3 is too tall and 6'2 is too short. 6'2.5 is perfect for him, especially next to 188 listed Eric Dier, Harry Kane and Dele Alli whom he is all slightly taller than.
Nik
said on 24/Jul/18
@ Canson
Yes, I agree! Rob is unlikely to be out by one whole inch!
Robinson
said on 24/Jul/18
In Split I saw entire Croatian National team.Mandzukic Is 189 cm guy.Maybe 189.5cm.No way he is 190.189.5cm is TOP.
Perisic is 186.5cm.
Rebic is 184cm.
100% valid and proof informations.If u want to know anything more lemme know.
I standed next to them just to know.And yes.Perisic is 186.5cm,can see him at 187cm without problem.100% accurate.
Greg dolinski
said on 21/Jul/18
He is taller then 188cm 190 or 189
Canson
said on 21/Jul/18
As listed maybe even 187 not 6'3
Nik
said on 20/Jul/18
He's pretty tall!
Vexacus
said on 19/Jul/18
He's 6'3 (190.5) or at least 6'2.75 (189.9)
Nik
said on 17/Jul/18
It is interesting that he is under listed at Wolfsburg and Bayern Munich!
khaled taban
said on 15/Jul/18
He looks 190cm to me !
Nik
said on 15/Jul/18
Mario is an outstanding player who players for one of the best national teams in the world! He is clearly very tall and I have no problem in believing that he is 6'2"!
Joe Joe
said on 14/Jul/18
he's been listed from 186-190 at various clubs. I think 188 is a good fit for him. He isnt 186
Rampage(-_-_-)Clover
said on 13/Jul/18
Rob, maybe he got measured near 190cm at an early morning appointment?
Watching him the other night I wouldn't have bat an eyelid at 6ft3 to be honest. He stood out as being one of the tallest on the pitch. I think there's definitely a case for 189cm
Heightious
said on 13/Jul/18
At first he was listed as 186cm at Wolfsburg. Then I swear, over the years, I saw those claims rise from 187 to 188 to 190. He is certainly over 186cm, but it's just weird that such a physical player had been underbilled for years.
187.5 cm
said on 13/Jul/18
He's only 1 cm shorter than Buffon
Luca
said on 13/Jul/18
Rob, what about Ivan perisic? He's listed between 186 and 187 cm, but he looked to me as being a bit less. What's your thought?

Editor Rob
I would go less than 186 for him.
Rampage(-_-_-)Clover
said on 12/Jul/18
Rob, what made you go with 188cm over 186cm?
BTW no disagreement. Looking at him the other night he did strike me as being tall. He was phenomenal

Editor Rob
From what I've seen, it seemed 190 is too high and 186 too low.
Celebheights 6'1.5
said on 12/Jul/18
Rob, did he claim to be 186 CM tall himself? If so, then it's a cool twist to see another celebrity downplay their height, as he's clearly at least 6'2" out on the field.

Editor Rob
At Wolfsburg he was lsited on their site as 186cm. This obviously came from somewhere, most likely what he was at a previous club - but sometimes a listing can be from when a player is 17-18 and then gained more height. Bayern still listed him 186 when he joined them.
grizz
said on 12/Jul/18
So he had to win England in WC half-final in order to get noticed on this page?
Well, better late than never.
I agree, 6'2 is fair.
Rob, how tall is Ante Rebic in your opinion? He's listed on web from 182 to 185 cms.

Editor Rob
He earned his place 😉 Rebic I wouldn't have thought was much over six foot
187.5 cm
said on 12/Jul/18
190 cm and 85 kg is for real
187.5 cm
said on 12/Jul/18
Juventus web is very much accurate
and Bayern web is not accurate
Matt99
said on 12/Jul/18
When next to Dier yesterday he looked 189cm, I think 6'2.25 would be a perfect listing.
Luca
said on 12/Jul/18
Rob, I think 189 cm listing would fit him better, don't you?

Editor Rob
That is a possibility, from what I saw of him my first thought was somewhere in 6ft 2 range, not 6ft 3 or 6ft 1.25
Salieri
said on 12/Jul/18
Perisić Man of the match, with no doubt. How tall is Perisić, Rob?
Tallbeefedguy
said on 12/Jul/18
He is taller than 6 ft 2....More 189 cm or 6 ft 2.25
Mel
said on 12/Jul/18
Strong 6'2, I give him 189!
Luca
said on 12/Jul/18
What a player! Juventus has now him at 190 cm... Could it be possible?

Editor Rob
yeah it's a big swing from being listed 186cm in Germany to 190cm in Italy.
Asian Emil
said on 12/Jul/18
Funny. He's Only 1cm Shorter Than Buffon
187.5 cm
said on 12/Jul/18
189.5-190 cm
Sandy Cowell
said on 12/Jul/18
Mario did rather stand out in yesterday's game as being rather tall. Then he scored for his country!
Oh yes, he looks a strong 6ft2.