Mark Selby's Height
6ft 0 (182.9 cm)
English Professional Snooker player. Winner of the 2014, 2016 and 2017 World Championship. Selby says he's around 6ft.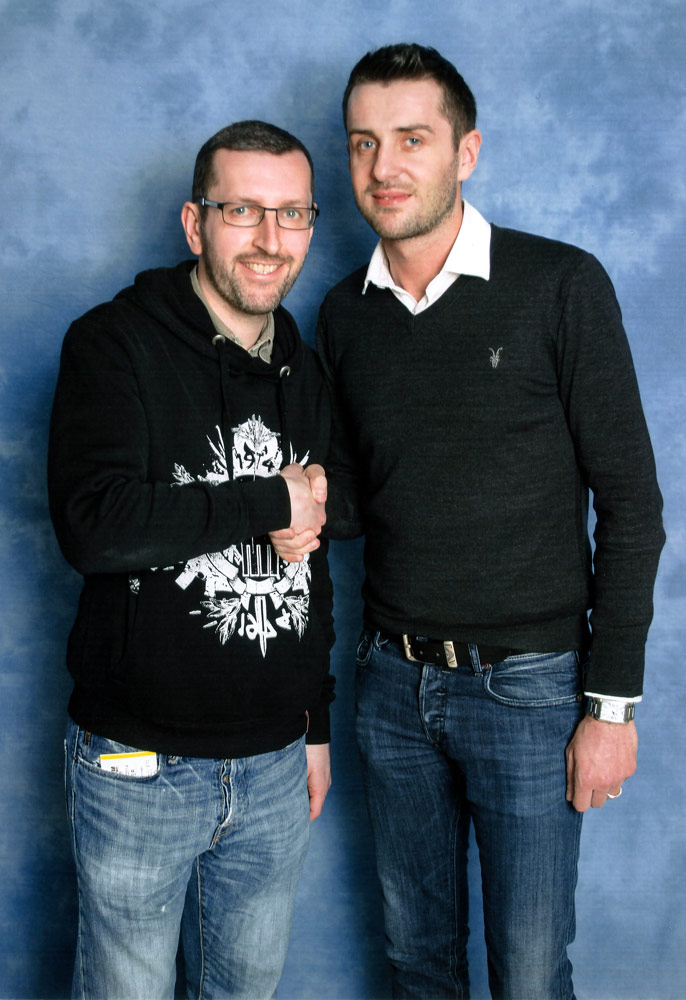 5ft 8 Rob and Mark @ Collectormania 2014
You May Be Interested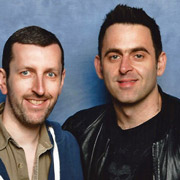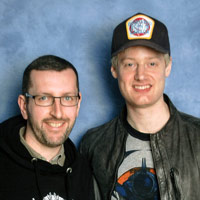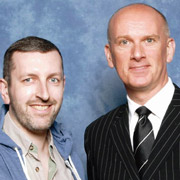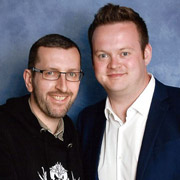 Add a Comment
88 comments
Average Guess (45 Votes)
6ft 0.26in (183.5cm)
OriginalAnon
said on 27/Apr/21
Ken Doherty today said in the WC QF vs Mark Williams that Selby is "well over 6 foot"
OriginalAnon
said on 25/Apr/21
I'm sorry to break this to your legendenarycueman, but you're not 6', then. You're about 5'10''. Selby is nowhere near 6'1'' never mind 6'2''.
Legendenarycueman
said on 29/Mar/21
Just want to back up Dennis Taylor's assessment. I played semi-pro snooker a few years ago and played in the same clubs as Mark and met him a few times. I am exactly 6ft and Mark was 1 to 2 inches taller than me. He has slightly bad posture so I would say comfortably 6ft 2 when standing straight.
Progking184
said on 14/Mar/21
Looks similar to how I look with a 5'8 guy at 6'0.5, but I think he has an average eye level, he definitely looks at least 6'0
Nathan Hatton
said on 6/Oct/20
Selby is a legit 6ft, Dennis Taylor called him 6'2/6'3 on commentary that shows you how a lanky 6ft guy with a slim build like Selby can get guessed taller.
Rampage(-_-_-)Clover
said on 20/Aug/20
Rob, he gives a taller impression than Neil Robertson?

Editor Rob
In person I would give Robertson the edge, he looks a bit taller to me. However, to compare someone like Steve Davis...he is (or was 10 years ago) definitely taller than guys like selby an inch.
Bolton
said on 18/Aug/20
Dennis Taylor is in his early 70s (and about 5ft 7 tall) and tends to over estimate the height of many of the younger players between 25-35. Several of those players are quite skinny and therefore might seem taller than they are to a lot of people not just Taylor.
OriginalAnon
said on 12/Aug/20
Mark Selby described as "over 6' tall" once again by Dennis Taylor.
Nik Ashton
said on 17/May/20
He's the most legit 6 footer possible'
OriginalAnon
said on 26/Mar/20
One time Dennis Taylor described him as "well over 6 feet". That made me laugh. He is a classic 6' guy.
Nik Ashton
said on 5/Oct/19
He looks a nailed on 6 footer!
Rampage(-_-_-)Clover
said on 12/Jul/19
Looks like a pretty nailed on 6ft guy
Importer
said on 11/Jul/19
I think a case of 6ft 1/8-1/4 is possible if stood straight.
jordanft19
said on 10/Jul/19
Looks 6 ft and 1/4.
VelikiSrbin
said on 4/Mar/19
Looks taller with you than Stephen Amell does

Editor Rob
Up close, he's nearly an inch smaller than Amell.
Zampo
said on 1/Nov/18
@Tunman. Looking again, I agree.
I think 6'0 flat is a good listing for him. I believe there is a larger chance that he could measure 5'11 7/8 than 6'0 1/8 (if we going to be pedantic). Regardless, a good example of how a 6'0 person should look with someone in the 5'8 range.

Editor Rob
In person Selby looks taller than 5ft 11.5 men, but shorter than 6ft 0.5 range guys. I think his range is pretty narrow and around 6ft
mikes
said on 5/Aug/18
easy sixer
Nik
said on 29/Jun/18
It's nice to see the honesty of this snooker ace! He is clearly 6 foot!
Tunman
said on 5/Jun/18
In fact,Zampo,if we rely on the chart he's no more than 6'.His top of his skull goes slightly deeper in his hair maybe0.2" but of course Rob is like 0.15-0.2"over 5'8 so the perfect representation of a 6'footer.Ultimately you can argue whether he's closer to Big Connor or to Big Alex from this site,an invisible difference tbh.
6ftMedium
said on 4/Jun/18
Finally an honest(ish) snooker player who doesn't claim his height 2-3 inches more than real.
Anyway 6' if not 5'11 ⅞" or ¾ still not? then ½ haha but can get away with 6'
Zampo
said on 11/May/18
Once again using myself as an example (anywhere between 182.5-183 cm in the evening). The average guess is a little too high. He is a solid 6ft, don't see much difference between him and I. I can buy a hair over 6ft flat in the evening (183-183.1 cm).
It really seems that 1/8 inch of a mark is not detectable in photo whatsoever and probably in person as well, as I hardly see any difference between myself and those listed 6ft on the site. The only person so far who I felt would be most definitely taller than me is Steve Coulter so far.
Redwing
said on 6/May/18
Hey rob, could you pls do a comparison pic with selby and the plumber?

Editor Rob
Myself
said on 13/Apr/18
Those look like super long legs for hig height, don't you agree Rob? how long do you think his inseam is?

Editor Rob
34 inches probably.
berta
said on 29/Mar/18
in the photo he looks strong 6 footer.
Chase
said on 21/Feb/18
Looks 6'0.25 there
John Stannard
said on 20/Jan/18
definatley looks a little over 6ft
Bobby
said on 12/Jan/18
Is it possible for him to measure a fraction over 6ft? Like 6'0.25?

Editor Rob
well it's not impossible...6ft 1/8th maybe, 6ft 0.5 I would say unlikely.
Rampage(-_-_-)Clover
said on 16/Dec/17
Looks 1in taller than Shaun Murphy. Solid 6ft
Faza
said on 7/Dec/17
Top of Robs head is to his eyebrows must be a good 4 inches taller so he is a legit 6ft maybe 6ft.25
Christian-6'5 3/8
said on 2/Dec/17
Honest 6 footer
Christian-6'5 3/8
said on 28/Nov/17
6'0" is fair enough
Anonymous
said on 24/Oct/17
This is really 6ft guy!!!
SAK
said on 15/Oct/17
He looks 184cm.
Mickey
said on 26/May/17
appears to be a legit 6ft to moi
anon
said on 3/May/17
Looks a legit 6'0, His Profile needs updating again he just won the world Title again his 3rd in total now, Great Player
Rory
said on 1/May/17
Rob, would you say hed be a more solid 6fter than Carl Froch or too close to call ?

Editor Rob
both probably within a small fraction of each other, hard to tell if one seemed taller really.
Mark(5'9.25
said on 1/May/17
He looks 6'0.75". Maybe footwear advantage?
I would make a case for 6'0.25".

Editor Rob
looks close to six foot in person, but would be shocked if he measured nearly 6ft 1.
Peter 179cm
said on 30/Apr/17
Looks just about 183cm as listed.
Redwing
said on 10/Mar/17
Jordan87 - Lol chill out; he looks 6'1 tbh in this picture but rob is slouching abit I reckon he is around 6 ft probably 183.5-84 at best.
Jordan87
said on 3/Mar/17
Redwing,
He is right at the 6'0 mark. Where are people getting 6'0.25" and 6'1" from? Even with his hair and it still doesn't pass 1/4" above the 6 foot mark.
You guys looking at the same picture I am up there? He is clearly not 6'1". The fact I need to point that out to some people here is pretty frightening. Rob has a good picture with him, use it, as well as your Common Sense for Sh!t Sake.
Victor Surratt
said on 27/Feb/17
Looks like 6ft 0.25.
Jake
said on 20/Jan/17
Looks at least 6ft 0.25 to me
Redwing
said on 9/Jan/17
Why would say 6' when he looks taller that? The guy looks 6'1.

Editor Rob
looked about 6ft to me, what he claims.
an inch shorter than legit 6ft 1 guys look to me.

anon
said on 7/Jan/17
Classis legit 6ft 183 guy, Its a tall height but when you have 5'9 or 5'10 guys claim that it makes it look shorter, How Tall would you guys put Judd Trump, I thought he was like 6'0 or 6'1 going back maybe I am way off maybe his skinny build and hair can make him look taller similar to Robertson, the more I have seen of him Its possible Judd could be another guy in that 5'11 range, Wouldnt be shocked if Judd was 180-182, I think he is taller than O'Sullivan who is 5'10 on here even tho he claims 6'0 himself.
That's the thing with height, Ronnie is 5'10 claims 6'0, Selby is 6'0 legit, Claims 6'0 they stand together selby is going to look clearly taller
CS
said on 3/Jan/17
That's a true 6 footer everybody!
Dimitris
said on 10/Dec/16
How do you explain this Rob?
Click Here
Max
said on 1/Sep/16
Robertson's 184 and is taller than Selby in every shot 6 foot flat he is.
Odinson
said on 31/Jul/16
More like 185 cm,
Mark
said on 2/May/16
Rob you can change that headline to 2 time snooker world champion now :)
guk
said on 14/Jan/16
Denis Taylor just said in commentary that he was 6ft2/6ft 3 LOL
pablo77bar(184cm)
said on 1/Jan/16
The tallest 6ft 0 i have ever seen
He seems very close to me so he is closer to 6ft 3/8 inch
david
said on 3/Oct/15
rob do you know how tall mark Williams is. I would guess he is in 6'3 range but not sure.
Blink
said on 24/Mar/15
Rob, do you think 6'0.5 is a possibility, like Neil Robertson, or closer to 6'?

Editor Rob
around 6ft I think like he claimed.
kevin
said on 14/Nov/14
I saw a picture of him with Darts Player Stephen Bunting looked bit shorter than Bunting, Have you seen anything of Bunting Rob, He could be 6ft1?

Editor Rob
he could be above the 6ft mark yes.
Rampage(-_-_-)Clover
said on 8/Nov/14
Slim frame might give 184-185cm impression.
Honest claim though
max
said on 6/Aug/14
His hair does add some height for sure but I still think he is a good inch taller than Selby who you have met here and we can agree he is a 6'0 guy, Robertson has to be around 6'1 for sure, who knows maybe he is 184cm max, it can be tough to say- I would have guessed him 185- 186cm range
max
said on 4/Aug/14
Robertson not above 184cm really I am surpised by this, He looks at least 6'1 in pictures etc if we compare him with Selby and Murphy who you have met in person, He looked easily an Inch over Selby and 2 Inches on Murphy in that pic.
I would have guessed him about 186cm and Trump about 182cm

Editor Rob
robertson's hairstyles can certainly add a fair chunk of height
Dejavu
said on 19/Jul/14
Robertson looks 1.5 inches taller strong 6'0 Selby and had 2.5 inches on Murphy. I think he is 186-187.
Click Here
Also looks to have 2 inches on Trump who is probably 5'11-5'11.5.
Click Here

Editor Rob
I saw all three together up close and really wouldn't have guessed neil above 184.
Vibram
said on 12/Jun/14
Dejavu, Trump is taller than Selby by 1 inch. I think trump is 6ft1 - look at my post with the picture link several collums down below.
I heard John Virgo also say "he's a tall lad is Trump".
Dejavu
said on 1/Jun/14
Rob, I bet to differ. I thought Robertson looks a strong inch over Selby, considering his hair. He looks 185-186. Trump can look close to 2 inches shorter than Robertson. Trump is maybe a strong 5'11.
Click Here
Click Here
alter
said on 30/May/14
"Dejavu says on 25/May/14
rob, how tall do you think Neil Robertson is? My guess would be a strong 6'1, maybe 186-187 range."
nah, he's not much different from selby. robbo has an amazing posture, that's all. i'd say mark is a little bit taller.
Alex 6'0
said on 28/May/14
Really nothing below a solid 6'0 for this guy. He'd measure a bit over 6'0 before under though
Crypto139
said on 27/May/14
Looks to be 6 feet even to me. Probably how David Duchovny would look next to Rob.
Tommo
said on 25/May/14
Looks a very solid 6 foot. I can see where the 184 estimates are coming from, listing seems perfectly fine though.
Dejavu
said on 25/May/14
rob, how tall do you think Neil Robertson is? My guess would be a strong 6'1, maybe 186-187 range.

Editor Rob
I don't think he looks much taller than selby
the shredder
said on 24/May/14
rob , I was measured 168 cm , 5 '6.25 3 hours up at dr's. What should my low be ?

Editor Rob
around 5ft 6 likely
Connor 183cm
said on 23/May/14
Rob maybe this is how tall i would look next to you? (the pic of you and Mark)
The Exorcist
said on 22/May/14
Perfect listing! I always thought he looked 6'0" on TV.
cole
said on 22/May/14
He doesn't really look above 6ft - it's just that folks are used to thinking 6ft listed celebs look a certain way compared to Rob, where for example the top of Rob's head reaches a little over their eyebrows and the difference is arguably nearer something like 3.5in than 4, or somewhere between, and Rob has maybe been that tad bit generous with a listing. Obviously I'm not saying that's the case with everyone, as some have a bigger/smaller eyelevel than others etc...
This is what legit 6ft nothing vs legit 5ft 8 looks like when they, with damn near equal 'top of head - eyeline' ratio compare. Look at the top of their heads as well, and not just how much over or under the shorter person is to the taller one's eyelevel - it makes for a more accurate estimate. And before somebody tries to argue this - in this picture, Selby is leaning, yes. But guess what, Rob is also leaning - to match his posture. He does this a lot, and it's brilliant!
à
said on 22/May/14
Looks a fraction over 6'0 here
Alucard
said on 22/May/14
Him boring O'Sullivan to death playing destructive passive snooker was awful to watch, long slow scrappy frames, worst spot for snooker... Worst world champion in history, way worse than Ebdon and Dott, this talentless bum didn't deserve that title, and taking it from genious O'Sullivan was even worse... Having said that he looks about 6' foot max, nothing more, maybe 5'11.5...
Arch Stanton
said on 22/May/14
Rob do you remember watching Terry Griffiths? He was soooo boring to watch, he used to take 20 minutes to take a single shot LOL.

Editor Rob
that's why I like the Rocket, I remember some from the 80's, I saw him in 2010 but like hendry and white I couldn't get a photo with them...
Arch Stanton
said on 22/May/14
Well, almost entirely, as I've seen him play at various times!
Alex 6'0
said on 22/May/14
I wouldn't go as high as 184cm but def. 183-183.5cm range. Looks bang on 4 inch difference and remember Rob measures at worst 5'8 1/8
SAK
said on 22/May/14
He does appear more 184cm rather than 183cm.
Connor 183cm
said on 22/May/14
I dont watch snooker but this guy looks exactly the same height as Alex whos a solid 6 footer, 183-4cm for Selby for sure, this is probably how i would look with Rob i think, im in the 6ft-6ft 1/8 range.
Arch Stanton
said on 22/May/14
He does look 6 ft on the TV. He's really skinny too, he's smaller framed than you Rob and you're what, 150?

Editor Rob
here still holding 151-2
cole
said on 21/May/14
This looks a spot on 4 inch difference. Proper 6ft vs 5'8. Did Benedict Cumberbatch really look as tall as this when you met him? I must say I can't quite see how he'd look this tall next to you in person, going by your pic with him.

Editor Rob
hard to tell apart.
the shredder
said on 21/May/14
Legit , same as Alex
Alex 6'0
said on 21/May/14
Rob I think he may even measure 6'0 1/8-6'0.25. But def. solid 6'0
Alex 6'0
said on 21/May/14
Solid 6'0. Might even measure 6'0.25. Rob he actually looks very close to Davi who you have at 6'0.75.

Editor Rob
I think Davi is taller than Selby...Mark said to a guy who visits here he was around 6 foot.
AJ
said on 21/May/14
This seems about right. Looks a little taller.
176,2Tunman
said on 21/May/14
Hey,nice a listing for Selby.Looks every bit of 6'as I always thought.How much would be Judd Trump then?5'10.5 I think.After Ronnie and Mark it would be nice to meet him,huh?

Editor Rob
not that sure on Trump
Clive
said on 21/May/14
To me, he looks more like 184. Rob is a little closer to the camera, and Mark has worse posture.
Phantom
said on 21/May/14
Looks like a legit 6'0".
This pic looks like the same amount of difference between you and Robert Davy though who's listed as 185cm.
Hypado
said on 21/May/14
Yes, 6ft 0in (183 cm)
perfect
Vibram
said on 21/May/14
Rob he looks 6ft1. Did he appear this to you or 6ft flat?
Brad
said on 21/May/14
Snooker. Here in the states people wouldn't know what it is. Maybe, Snookie.