Martin Shaw's Height
5ft 8 ½ (174 cm)
English actor, best known for starring in TV series The Professionals and Judge John Deed. He claimed to be 5ft 10.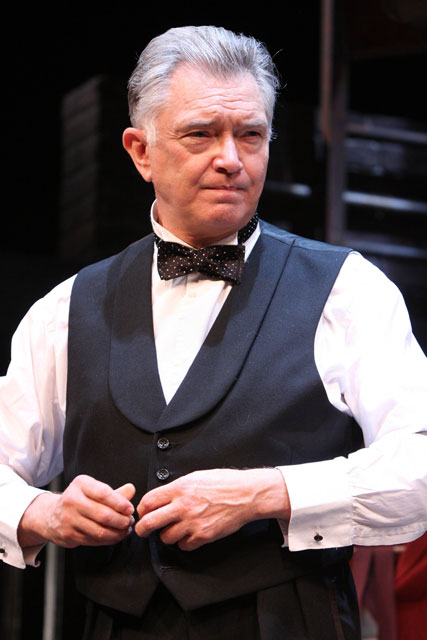 Photos by PR Photos
You May Be Interested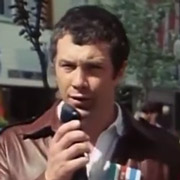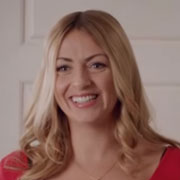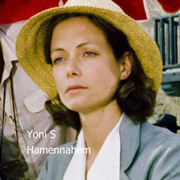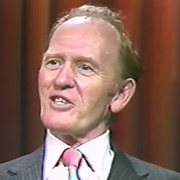 Add a Comment
25 comments
Average Guess (10 Votes)
5ft 8.22in (173.3cm)
Soda machine
said on 3/Dec/20
5-11 is just utterly silly. 5-8 imo.

Editor Rob
I think Shaw was the one who sometimes had the bigger footwear, at times he could look 5ft 9 after rewatching that show.
Caldoni
said on 8/Nov/19
5-11? 5-8.5 max.
Rory
said on 18/Aug/19
I saw a video of him with Richard Madeley from the 1980s and he wasn't towered by him. I really think 5ft8.5-8.75 was his range back then and today an inch loss. There was only 2 inches at most between him and Collins who usually looked around the 5ft10.5 mark.
Jimhopper
said on 14/Feb/19
5-8.5 max imo
Rory
said on 10/Feb/19
5ft8.5 is a fair shout Imo. With big hair, big heels and good posture he could even look upper average at times in the professionals.
Timson
said on 12/Jan/19
Doubtful he was much over 5-8 prime.

Editor Rob
I think in his prime he could pull off looking 5ft 9 range comfortably at times on Professionals due to thicker heels.
W E Mole
said on 29/Jan/18
That much shorter actor in Apparitions is, I believe, the excellent Rick Warden, who I have worked with a couple of times and is around 5'4 - I'm 5'8" and he certainly made me feel tall. Mr Shaw, I'd guess, is similar.
Anjello
said on 29/Jan/18
That much shorter actor in Apparitions is, I believe, the excellent Rick Warden, who I have worked with a couple of times and is around 5'4 - I'm 5'8" and he certainly made me feel tall. Mr Shaw, I'd guess, is similar.
Rory
said on 29/Dec/17
Lewis Collins-5'10.5
Martin Shaw-5'8.75 (5'8 today)
Gordon Jackson-5'8.5
Rory
said on 19/Dec/17
Nice to see a mini upgrade but I think peak I'd go with 5'8.5-8.75 range and today around 5'7.75-8.
Sandy Cowell
said on 23/Apr/17
This is a tough one!
I started watching a 2008 BBC TV series yesterday called 'Apparitions', and my ideas on Martin's height have been chopping and changing throughout.
I am now on the 4th episode and I think I have seen enough to agree with the 5ft8 (or a tad more) as written here. That is, in fact, the height I started off with, but as there was a much shorter actor, possessed by a demon and displaying the strength of an ambidextrous lion, it did make Martin look above average in height! At that time, I was even considering 5ft10 for Martin.
This excellent and interesting series was made 9 years ago and I can assure you that there was nothing wrong with his posture at the time of its making, but the actor is definitely old enough to have experienced a bit of shrinkage. As I was no avid follower of 'The Professionals', I don't feel qualified, for want of a better word, to judge how much this shrinkage might be. I do believe though that Martin could well have been near to the 5ft10 mark in those days - absolutely! I did see and enjoy a few episodes at least! In 'Apparitions', I think he does top 5ft8, so I will give the guy 5ft8.25. I don't ever watch 'Judge John Deed', his latest show, so I can't say how tall he is at this stage of his life.
What I can and will say is that he is fantastic as the priest, the grey-haired look is totally him AND he is bilingual, which always curries favour with me, but unfortunately doesn't increase his height, though it does increase my respect for him! He gets 5ft8.25 after an awful lot of deliberation!
Rory
said on 16/Apr/17
5'8.75 peak
5'7.75-5'8 today
Rory
said on 9/Jan/17
In recent times he looks 5'8ish aged 70 odd. I don't think he's a guy who'd have lost much I think a 1970s Shaw was a solid 5'8.5 which is what he's listed on his I m d b profile actually. Seems fair. 178cm claim is probably a shoe height in the first half of the day.
Rory
said on 22/Jul/15
Looked about 5'10 in the professionals, however, typically in the show he wore chunky heels whereas L.Collins didn't so much..worth noting too i remember a scene in the show where he was walking alongside billy Murray with similar footwear and he only just edged him out..i think he was 5'8.75 maximum peak, today even though hes 70 he looks in good nick and probably hasn't lost much..id say 5'8.75 peak and 5'8.25 today.
Middle-sized Man
said on 22/May/15
I'm sure he's taller than 5'8". In The Professionals, he was a little taller than Gordon Jackson (5'9"), and a little shorter than Lewis Collins (5'11"). 5'10" seems right!
Rory
said on 4/May/15
Tbh in George Gently now with his heavier frame he looks a bigger and taller man than he did in the professionals where he looked distinctly average in height and slim. Peak 5'8.5 and about 5'8 now seems sound.
Greg
said on 30/Apr/15
I'm not sure he was ever 5'10"; I'd guess peak to be about 5'9".
nothim
said on 14/Feb/11
Martin is definitely taller than 1.73, saw him live in the street less than a month ago and I'd definitely aim for more than 1.75
Angela
said on 8/Jan/11
Martin Shaw - has a 'high' opinion of himself...
Paul
said on 19/May/07
How does he rate in height against Amita Dhiri in her initial episode of "Judge John Deed" playing the role of Rachel Crawcheck? Amita seems to be wearing heels and Martin seems only 2-3 inches taller than her.
Ryan
said on 12/Apr/07
Errr, he shops in my local Waitrose. Defo no more than 5-8, possibly more like a 5-7.5.
And more than 10 stone. Unless he's hollow.
Hugh
said on 28/Dec/06
I saw Mr Shaw at a polo match and would estimate he was about 5-8, 5-9 maximum.
Middle-sized Cat
said on 23/Sep/06
Sorry, I'm sure he IS 5'10". Lewis Collins appears to be exactly an inch taller; Gordon Jackson exactly an inch shorter; and those tally.
JonB
said on 14/Jan/06
If you see him in Judge John Deed alongside Jenny Seagrove wearing only small heals they appear to be the same height. Her recorded height is 168cm (5'6")so alowing for the fact that he is wearing some form of heal I cannot see him being more than 5'8"

Editor Rob
yep, I caught some of an episode the other day and in the corridor shots, actually he was walking along the grass aswell and most shots he didn't appear like a 5ft 10 guy, so maybe he's shrunk a bit or wasn't quite full 5f 10 - not sure which. Yeah, seagrove, who I'll add, does get listed this height and has usually looked a strong 168 ;)
elio
said on 6/Jan/06
I've just checked imdb and it has him listed as : 5' 8