Lewis Collins Height
5ft 10 ½ (179.1 cm)
British Actor, best remembered for starring in TV series The Professionals and film Who Dares Wins. He said in 1980:
"One of the things I dislike most about playing Bodie is that people keep coming up to me and saying. 'You're much shorter than I thought.' "I'm not short really. I'm 5 ft. 11 in. in my bare feet".
On his Spotlight page, he consistently listed himself as
5 feet 11½ inches
.
You May Be Interested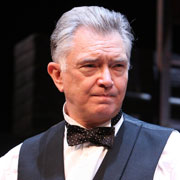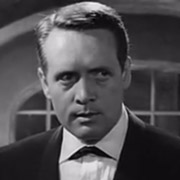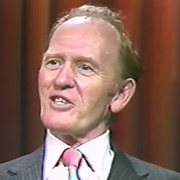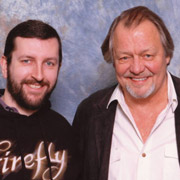 Add a Comment
30 comments
Average Guess (12 Votes)
5ft 10.27in (178.5cm)
Soda machine
said on 3/Dec/20
5-10 range. No less
Frank Col
said on 27/Aug/20
Collins looks at least 5ft 11 on Cluedo alongside 6ft 3 Tom Baker and 6ft Christopher Biggins. Have a look it's on youtube. Taken with Jack the Ripper with Michael Caine and Collins looking max 3 inches shorter (and occasionally only an inch?) and suddenly 5ft 11 seems spot on.
movieguy12
said on 1/Mar/20
The classic Lewis Collins story is about him being turned down after auditioning for the part of James Bond on the grounds that he was 'too aggressive'. Bond has killed countless adversaries but Collins was too macho for the part. I'm sure there is a little bit more to this but it is a great story. Would certainly have brought a steely edge to the part. Its funny how his career sort of faded out while Martin Shaw went on to great success. Both were good looking with on screen charisma. I think height wise Collins was probably his quoted 5'11'' or slightly under.
Caldoni
said on 8/Nov/19
Over 5-10 5-11 max. Good call on this.
GUK
said on 18/Aug/19
I recently watched the Jack the Ripper mini series with Lewis and Michael Caine. Caine would have been 55 at the time so maybe he was 6ft 1 to 6ft 1.5. But Lewis does not ever look more than 2 inches lower. 5ft 10.5 is a very good guess and he could have been 5ft 11.
Rory
said on 4/Aug/19
6ft1 is outrageous, I think 5ft10.5 is perfect for Collins, It's what he looked and also fits with his claims. 5ft11 a round up from 5ft10.5 and 5ft11.5 a shoe height claim. Martin Shaw I think was arguably weak 5ft9 range. I wouldn't go below 5ft8.5 for him.
Jimhopper
said on 14/Feb/19
No more that 5-10. Looked just 2" on shaw at the most.
Fountain
said on 1/Mar/18
Lewis Collins was clearly stated as being 6/1 at the time.
That's what I wanted to be, I finished at 5/11. For ages I was jealous of LCs "6/1"!!!
Only quite recently did I discover little teeny bit of hype going on the time.
Rory
said on 15/Oct/17
Quite a brazen claim 5ft11.5. He tended to look 5'10.25-5'10.5. Quite possible though 5ft11.5 is a shoe height as in the 80s twice he just went with 5ft11.
Editor Rob: yeah he normally went with 5ft 11, but pushed it to 11.5, which is a bit harder to beleive. You could say 5ft 10.5-11 was possible.

Martin Sheen also had a 5ft 10 claim most of his career, I think there was at least 2 inches between them.
Rory
said on 16/Aug/17
Rob, what would you say the difference in height is in this video with Collins and Shaw ?
Click Here
Editor Rob: could be 2 inches there.
jim
said on 28/Jul/17
It's difficult because factors like the ground level camera angle came into play in the professionals & type of shoes. Over the episodes, I think he was on average 2 inches taller than Jackson & Shaw with Shaw tending to wear stacked shoes so 5'11 is not impossible. He just looked a bigger man than Gordon & Martin IMO
Rory
said on 15/Apr/17
Martin Shaw in the professionals- 5'8.5-5'8.75
Lewis Collins in the professionals- 5'10-5'10.25
Jim Hopper
said on 8/Apr/17
I doubt he was over 5-10.
Jim hopper
said on 8/Apr/17
5-10. Max. Not much taller the Shaw.
Rory
said on 9/Jan/17
Yh somewhere in 5'10 range for Collins I think. I think 5'10.5 is a little generous though, can't really see him being over a strong 5'10, with just a decent 5'10 being his most likely measurement. Certainly Had no more than 1.5 inches on Martin Shaw who was somewhere in the 5'8-9 range peak.
Professor Nal
said on 2/Dec/16
Just bought a Blu-ray of the brilliant Professionals and Collins, who usually only wore shoes with modest heels as Bodie, always looks 2- 3 inches taller than Doyle (taking into account Shaw's curls) when Shaw is wearing sneakers or dress shoes and an inch taller on those episodes where Doyle has his stacked boots on. It's a tough one to call as Collins looks a similar height to 6 foot John Junkin in one episode but if I had to estimate I would say Collins was 5ft 10. I think Shaw and Jackson where pretty much the same height about 5ft 8. A great show with fine performances from the three leads.
Rory
said on 10/Sep/16
@Vibram, Yh I think you're listings are bang on, Collins ultimately I think was nearer 5'10 than 5'11, probably 5'10.25. Shaw was maximum 5'9, but 5'8.5 could be closer.
Vibram
said on 9/Sep/16
I'm a fan of the series Professionals. This is what I believe.
Collins: 5'10 (178cm)
Martin Shaw 5'8.5 (174cm) (at a push and could be 173cm)
Gordon Jackson: 5'9 (175cm)
Rory
said on 9/Aug/15
Yh this guy would have made a good James Bond imo,tough but suave looking. His height at the time may have been an issue baring in mind he was 5'10-5'11 range and attempting to succeed 3 guys all around 6'2 range whod played the part..but when you consider how well Daniel Craig has done who is probably a tad smaller again then its a shame rly he wasnt given the role back then. A lot of those 80s bond movies were pretty stale I think, he might have freshened them up.
Chase Witherspoon
said on 7/Aug/15
Looked a solid 179 in those Euro trash war pics he did beside Lee Van Cleef and then later on next to Caine in the Jack the Ripper mini series, alas gone too soon...
Rory
said on 14/Jul/15
He could look anywhere i think from 5'10 to 6ft..in the professionals he appeared a tallish guy but in reality he didn't seem much taller than 5'8.5 Martin Shaw although his big hair and platforms made Shaw seem taller, Collins i noticed tended to wear normal shoes, so yh probably barefoot 5'10.5 is fair..i reckon he was wearing lifts in jack the ripper as he looked about 6 ft next to Caine yet he wasnt as tall as that.
Greg
said on 1/May/15
I'm thinking that Lewis was about 5'9". He's pictured on this page with the boxer John Conteh, who was documented to be 6' even (i.e. his height and weight were documented by boxing boards of control). There seems to me to be at least a good 3" height difference. I don't see how he can be listed at 5'11", Rob.
Click Here
[Editor Rob: he does look struggling to be anywhere near it at times, but the other poster was right in that with Michael Caine he didn't really look significantly different. I might have another look at him with others.]
Ben
said on 28/Nov/13
Collins auditiuoned for the Bond role in 1982 but he was never seriously considered.
greg
said on 25/Feb/13
There's an old episode of the show "The Professionals" in which Collins and Shaw remove their shoes in a dojo setting, and they are very close to being the same height. This was the 70's and guys in the UK were still wearing sizable heels. I used to do Kendo with Martin Shaw in the early 1970's when he was young and he was then about my height, around 5-10, tops, probably a bit less than that. In publicity stills with Michael Caine for "Jack the Ripper" TV series, Caine looks at least 3 inches taller than Collins. Collins isn't short by any means, he's around 5'10" peak height, probably a little less now. Allegedly, one of the reasons he didn't get the bond role after Roger Moore left was because of his (lack of) height, amongst other factors.
Kent
said on 12/Apr/11
Weird, my comment from a year or two ago disappeared. I met Lewis Collins in 1990 when he was in his bare feet and pajamas. I would say 5'11 easily, if not a bit more.
Richard Starkey
said on 12/Feb/11
I think Martin Shaw is around 5ft10. Yes- they both look taller in the brilliant Professionals.
Kent
said on 5/May/08
I briefly met Lewis Collins at his home back in 1990. He was in pajamas so I assume he was barefoot, and I was wearing sneakers. He seemed very close to my height, and I am 5'10. If I add an inch to my shoes that he wasn't wearing, I'd say he was about 5'11.
Marcelo C.
said on 7/Apr/08
I used to watch "The Professionals", and do think Lewis is properly listed at 5
Manx
said on 10/Jul/06
Well, Gordon Jackson was always listed as 5'9", which would bear out Martin Shaw's contemporary (late '70s - early '80s) height of 5'10", and Lewis Collins' height of 5'11". There seemed to be exactly an inch between the 3 guys.
Tubbs
said on 9/Jan/06
He can look a 6ft guy, and he did in the Professionals in my view. If he's 5'11, i'm not so sure about Shaw at 5'10, he has the Brian May hair that gives a couple of extra inches, so maybe Shaw is 5'9 against Collins at 5'11.
http://www.greenspot.info/img6/BlowUpB20.jpg
http://www.greenspot.info/img6/BlowUpB03.jpg