Matt Dillon's Height
5ft 10 ¾ (179.7 cm)
American actor best known for roles in films such as There's Something about Mary, Crash, Wild Things, The Outsiders, Drugstore Cowboy, To Die For and Rumble Fish.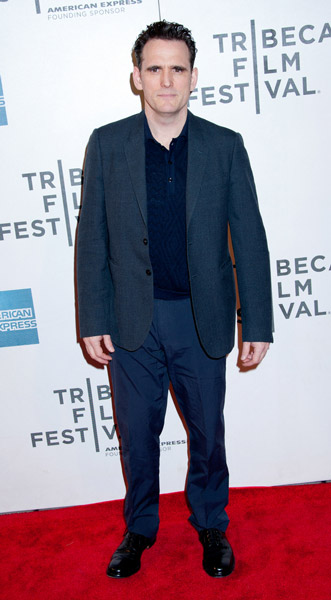 Photos by PR Photos
You May Be Interested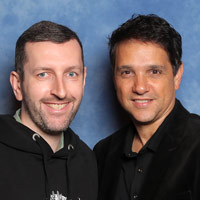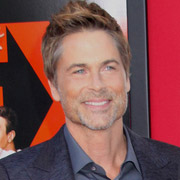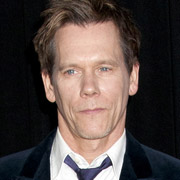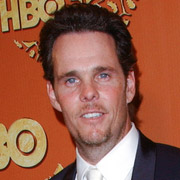 Add a Comment
164 comments
Average Guess (44 Votes)
5ft 10.95in (180.2cm)
Jtm
said on 23/Feb/21
To be honest viper I don't remember him looking that short next to bill murray but there is a possibility he could be closer to 5'10.
Louis Green
said on 19/Feb/21
On Mondern Family he stand head to head [ they back up to each other to see who is taller] with TY who is listed at 6 ft. Ed O Neil who is listed at 6 1 and believe he was 6 2 at youth .
He also stands eye to eye with O Neil who I still think is closer to 6 2 just from guests appearances on Modern Family who have stood next to him . Eric Stone Stonestreet is listed as 6 1 and he an Ed Oniel stand eye to eye.
I have to belive Matt was 6 ft.
Miss Sandy Cowell
said on 19/Feb/21
🎁🎂🎈 Belated Birthday Wishes to Matt Dillon, who turned 57 yesterday. I hope he had a great time. 🎈🎂🎁
5ft11. 😁👍🍻😄👌
MaskDeMasque
said on 21/Nov/20
He generally looks like a strong 5'10 weak 5'11 kinda guy. I think 5'10.75 is correct. 5'10.5 is the absolute lowest I could see for him.
David duFresne
said on 1/May/20
He looked lanky in the Outsiders, when he was 19 if memory serves. You don't look lanky at 5'9, at best you look average. People who say 5'7 are nuts. He's at least 5'10 and since he looked tallish in his youth 5'11 or very close to it. He may have quit, but was known to be a heavy smoker fairly recently, he definitely could have shrunk a half an inch or more by now. If you look at the bottom comments, most people were debating between 5'11 and 6', but that was nearly 15 years ago. The seemingly reliable Frank2 initially said 5'11 but later switched to 5'10, although he was frequently stingy by an inch. Anyway, if Matt hasn't shrunk yet, he will soon, so I will expect people to start claiming he was 5'5 at his peak. I guess people feel better about themselves that way...
AllenM
said on 13/Apr/20
No way. I walked past Matt Dillon in Santa Monica about 7 years ago when he was jogging with a friend, and he was clearly shorty than me and what my wife and I expected. I'm 5'9".
meezemaker
said on 11/Apr/20
179-180 cm sounds right if u compare him with 195 cm winston duke. No way under.
Click Here
Miss Sandy Cowell
said on 18/Feb/20
🎊🎈🎂🎁 Happy Birthday Matt! 🎁🎂🎈🎊
Today, 56 years ago, Matt Dillon was born. A Very Happy Birthday to him!
5ft11.
🎊🎈🎂🎁🎊🎈🎂🎁🎊🎈🎂🎁🎊🎈🎂🎁
Far away
said on 2/Feb/20
Lol he's taller than you think, at least younger. My mom went to high school with him and he's a big guy all around she said. She's 5'10 and she said he was over an inch taller than her. But his frame is wide and his arms are long which makes him even taller. Probably 182 peak and 181 now.
viper
said on 6/Nov/19
Absolutely no taller than 5-10 next to 6-1 Bill Murray in Wild Things
Whatwhat
said on 4/Nov/19
Honestly has never looked over 5'10".
Miss Sandy Cowell
said on 20/Mar/19
I have now just finished 'The House that Jack Built', and Matt is made to look taller than even Uma Thurman, who is half an inch taller than he is in reality.
Matt plays a bitter serial killer, and unlike some, he DOES know what he is doing. A scene from an episode of 'Hannibal' sprang to mind, in which Lars Mikkelsen says to the killer, who has arranged the bodies to look like a sunflower, "I admire your work."
But that's where the similarities between the two famous Danish gents called Lars come to an end. Matt plays a killer who can barely force out a smile through his evil disposition. Usually we see Matt playing comedy roles, but not always. (Cast your mind back to 'Rumble Fish', and 'Crash'). But if he succeeded in winning a prize for a seriously sinister role, it would be for this. If you do decide to see it, and you can stomach the cruelty, make sure you watch the interviews with Lars Von Trier, which 'come free' with the disc! In Lars' introduction, he walks on to do the very short interview, ending with the line from the David Bowie song, which goes: "This Ain't Rock and Roll - This is Genocide!"
The song Lars used repeatedly throughout the film is David Bowie's 'Fame'.
Be prepared to see Matt coming over as the tallest you're ever likely to see him, which I reckon is due to clever camera angles, and possibly shoes, but there will be plenty to keep you occupied and give your brain a thoroughly good work-out while you are watching this. Matt's Jack's serial killer is of way above average intelligence - and he knows it! We see him as a boy, using secateurs to snip off the leg of an innocent animal he fishes out of the water, which is one of my least favourite scenes as it seems too realistic to be faked. We also see him as a disturbed, not quite 'with it' young man, playing his piano.
Do I think that Matt played this tricky part well? Yes, I do; it's worth adding on this, a height website, that the contrast of him in his role in, for example, the comedy 'One Night At McCool's', where a high-heeled Liv Tyler towers over him, and this, where he plays the tallest, most powerful part I've seen him play to date, is little short of staggering. Acting is all about trying new things, and starring in a Lars Von Trier film, and doing it justice, is an accomplishment to be proud of.
This is my fifth Lars Von Trier excursion, if you count 'Nymphomaniac Parts One and Two' as one film. There are a great many stars simply bursting to star in one of his movies. Complex and educational they are - and they're excursions you're not likely to forget in a hurry!
Well done to Matt. 5ft10.75.
Nik
said on 20/Mar/19
The average vote is high!
Sandy Cowell
said on 19/Jan/19
I've just been looking through a rundown of the films that provoked the greatest reactions of horror and disgust in a cinematic audience. Just for the record, they were 'The Green Inferno', 'Martyrs', 'Irreversible', 'The Woman', 'Revenge', 'The House that Jack Built', 'Bite' and 'The Wild Bunch'.
I have numbers one, three, four and five, but the one that truly aroused my interest is 'The House that Jack Built', starring Matt Dillon, and Uma Thurman, who isn't new to Lars Von Trier films. (I'm not sure about Matt). When I realised there is one that I knew nothing about, I tried to get my mitts on a copy, but it's a new release, so that's the reason I hadn't heard of it. It comes out on the 4th of March.
It will be interesting to see Matt playing a sick and twisted, but clever and conniving serial killer. I don't recall seeing him in anything terribly disturbing to date, but this will change all that!
From what I have gathered, the audience is told all about his reign of terror through Matt's, or Jack's eyes.
There is a great deal of controversy surrounding this film, as is the case with all Lars Von Trier's films. I read something to the effect that it was disqualified from being in the running for a particular award, possibly the Palme D'Or award at the Cannes film festival.
I expected to see 5ft11 for Matt when I first had a snoop at his page! I can still remember one of the first scenes in 'One Night At McCool's', when he first meets trickster Liv Tyler in sky-high heels. She was definitely looking down when she spoke to him, and it wasn't until her shoes came off, along with various other items of clothing, that you see that, yes, he is taller, but not by much.
I will agree with 5ft10.75, though he doubtless wakes up a strong 5ft11.
FE
said on 7/Oct/18
@Editor Rob,
Is 5'11" flat possible?
Click Here
Click Here
Click Here
Click Here
Click Here
Click Here
Click Here
Click Here
Click Here
Click Here
Click Here
Click Here
Click Here
Click Here
Click Here
Click Here
Click Here
Click Here
Click Here
Click Here
Click Here
Click Here
Roberta Mastromichele (Listed 175cm)
Click Here
Click Here
He really looks nothing under 180cm, even the average guess seem correct.
Rob, Maybe 5'11" is a fair shout?

Editor Rob
At times you can see 5ft 11 as quite possible, other times I feel a weak5 ft 11 fits him.
Animus
said on 27/Sep/18
He can appear taller than this due to his rugged exterior. He is broad enough in the upper-body so that his legs seem slim in comparison, which elongates his physical appearance.
shonagh.J johnson
said on 9/Jul/18
Matt has to be taller than 6ft like have you seen him
FrankR1
said on 25/Apr/18
I'd guess Matt Dillion's peak height to be 5-feet-ten and 7/12ths of an inch.
Gian92
said on 24/Oct/17
Charlie you said 5'7 😂😂
Ed T.
said on 3/Sep/17
Brett Favre looks significantly taller than Dillon in Something About Mary.
If Favre is 6'2" hard to believe Dillon is any taller than 5'10" flat.
fsfds
said on 22/Jul/17
I was just watching Theres Something About Mary and he looks the same height as Lee Evans who is listed at 5 foot 9. Hard to imagine him being more than that.
Duffer 5ft 11
said on 1/Jul/17
Just looking at a very young Dillon in Rumblefish (1983) and he looks to be a weak 5'11. Maybe 5'10.5 nowadays being over 50.
Rory
said on 24/May/17
5'10.75 seems very generous Imo. Doesn't look any taller than 5'10 claiming Cuba Gooding in photos nor does he look taller than Owen Wilson listed 179cm, and looks at most 2 inches taller than 5'8.5 claiming Don Cheadle. Looked between half an inch to a full inch shorter than Mackey Rourke too. 5'10 range seems more likely.
Charlie
said on 1/May/17
It's rather strange how so many people here have seen him in person or stood side by side and still have completely different measurements on him. Matt Dillon did a movie back in 1980 called My Bodyguard a real Family Treasure of a Movie.He was the shortest out of all the members in his gang. Even Mike (Hank Salas) who was his Body Guard. Mickey who i assumed was 6'2 because of his 5 inch height difference between him and Matt. Matt looks Tiny in that movie very thin and didn't have the bone structure of a big guy. In that movie he looked 5'6 but being that he was only 16 when he did that roll he would of grew to 5'7 at age 18 later on. I will say this i have seen several of his movies and there is absolutely no way Matt is 5'10. He looked much too short to be 5'10. Matt is definitely 5'7 and if some day's he seems taller to some of you guys it could be that he is wearing shoe lifts. They all wear shoe lifts in Hollywood.
Sandy Cowell
said on 26/Apr/17
The above picture isn't at all flattering!
I took in Matt's height when I saw him in 'One Night at McCool's', standing with Liv Tyler, who was wearing stilt-like heels and towered over him! That scene also showed me how tall she was! I did think, though, that Matt was 5ft11; I'm sure I've read it somewhere! He also passes for that height next to 5ft6 Kate Hudson in the delightfully funny film 'You, Me and Dupree'!
However, there is only a quarter of an inch 'unaccounted for', so I'm going along with the 5ft10.75! I reckon he could have been 5ft11 a couple of decades ago. So there! 😜
S.J.H
said on 26/Apr/17
Dillon is still 5'10 and kevin bacon is 5'9
Guest66
said on 9/Feb/17
Rob, did you see him next to Patrick Swayze ? Was he really taller than him ?
Giorgi
said on 4/Feb/17
Looked around 5'10" with next to Cameron Diaz.
S.J.H
said on 21/Oct/16
I can't see 3cm between Matt Dillon and Laurence Fishburne. Laurence Fishburne must be 5'11.75
Frank
said on 6/May/16
Walked past him once in nyc and he seemed slightly taller than me and I'm just over 5'11
charlie
said on 23/Mar/16
Matt Dillion is no where near 5 feet 10.5. Not when he 20 years old in the outsiders standing beside 5 foot 10 Patrick Swayze who looks 5 inches taller. Males stop growing at age 20 so he would of stopped growing by then. Yuou really can't go back the IMDB measurements as it has his at a laughable 6' tall.Matt Dillon is 5' 7"
Phil
said on 8/Mar/16
Just watched Rumble Fish and if Mickey Rourke is 5'11", then Dillon is 5'9"
Jedi Master 5' 11
said on 25/Feb/16
I would have guessed he was 6' 2" in Takers (2009)
Damn. 5' 10.75? lol jeez
Rampage(-_-_-)Clover
said on 1/Feb/16
"6'2" isn't even tall" lol.
The average height in Holland for males is just under 6ft
BT
said on 30/Jan/16
The full 5'11 could be argued, he looked equal to Seth Rogen in 'You Me and Dupree', but so did Owen Wilson. I think it's quite possible that Dillon, Rogen and Wilson are all 5'10.75-ers.
6'5" barefoot
said on 23/Aug/15
Jen is a mental head, how can 6'2" guy tower over Matt Dillon? 6'2" isn't even tall. That's average here in Holland. You had dinner with him what a laugh, like your somebody. Jen why don't you just tie a mattress to your back since that's all your useful for. Get a life Jen, you tortured soul and take your towering 6'2" weak husband with you!! hahah
jamie179cm
said on 16/Jan/15
@Jen 5ft9 5ft10 is not short its average and 6ft2 is still tall for a guy you could argued that 5ft9 is short but 5ft10 is defo not short
the shredder
said on 8/Oct/14
Rob , I think 5 11 is better , he looks that with reedus.
bodwaya
said on 11/Sep/14
he had 2 inches then 5 foot 10 kidman
Gonzalo
said on 25/Aug/14
Looked at least three inches shorter than Gene Hackman in Target. Definitely not above 1`80 for Dillon.
the shredder
said on 12/Aug/14
Rob , he looks at least 5'11 with reedus
Spiderman
said on 10/Aug/14
At least 6', he dated Cameron Diaz(she's 5'9")he looks at least 4 inches taller
Click Here
bodwaya
said on 3/Aug/14
rob how would u say paul haggis really is he claims 6 foot but would u disagree since the photos i showed he was equal to paul
[Editor Rob: I think dillon is shorter, I can see Haggis somewhere in 5ft 11 range]
Bobby
said on 16/Jul/14
In you me and dupree there's a scene with him and seth rogen with equal footwear, and seth barely edges him out, so this is 100% accurate.
Dmeyer
said on 27/May/14
Rob he didnt look léss than 5ft11 in person is that possible
[Editor Rob: yeah it could be]
Hypado
said on 12/Feb/14
Looks 182cm / 5ft11.5 in Modern Family
Jen
said on 26/Oct/13
He is short. I was at dinner with him last night. He is no taller than 5'9/10 at max. I am 5'7.5" and was wearing 4" shoes and was taller than him. I was surprised he was as short as he was as I assumed he was a taller actor. My husband is 6'2" and towered over him. Unless he has back problems now and has shrunk... I kid you not; 5'9/10.
Arch Stanton
said on 18/Oct/13
5'10.5 I think. He looks 2 inches taller than Ryan Philippe in Crash.
cole
said on 21/Sep/13
@Editor Rob: In that scene in Modern Family where he stood back to back with Ty Burrell (who is listed 6' on celebheights), he looked taller in what seemed to be normal dress shoes, and Ty was, as he said "only in socks". Now I don't know exactly how much a normal pair of dress shoes add, but I'd imagine somewhere between 2 and 4 cm, depending on what kind he was wearing.
If Ty really measures 183 cm barefoot, then Matt must measure close to that mark to look taller than him in that situation. Either they are both around the 183 cm mark, which I doubt, or they are both in the 180-182 cm range. I think Matt mostly looks around the 180 cm mark with most people, sometimes shorter, sometimes taller, and I don't quite know what to make of Ty's height, but I do doubt he's a legit 6 footer.
The point is: They'd measure similarly barefoot if Matt in dress shoes looked noticably taller than Ty in socks, yes?
Goose
said on 19/Aug/13
I have not met him personally but I friend hung out with him the Hamptons in 2001 and said he was definitely 6 feet and remarked on how tall he was for what it's worth.
bodwaya
said on 14/Jul/13
he is towerd by actors over 6 foot he is only a big shorter then actors over 6 foot like john goodman. If hes not 6 foot hes a little more closer to it in the listing. Like i mentioned before hes acted with tall actress like 5 foot ten kidman and edged her out at least an inch. 5 foot 11 at the least
TRINACRIA
said on 11/Jul/13
I met him in 2001. He was in Montreal, Canada. I'm 184 centimeters and it seemed I was about 1 inch taller than him. He must be 182 centimeters, I would say.
bodwaya
said on 2/Jul/13
another thing rob hes even taller then 5 foot ten kidman too. Every time i see a picture of him and 5 foot ten actor like kevin bacon hes always a little taller.
Silent d
said on 23/Jun/13
I remember he was listed as 6 foot but i didn't believe it. In there is something about mary he looks 181cm. 181cm.
Arch Stanton
said on 30/Apr/13
Mmm. Must admit my initial feeling is this is a little too high. I saw him stood next to Kevin Kline in In and Out and I guessed him about an inch shorter than this and around 5'10. 6 ft is definitely a joke, but I guess this is possible, although he looked a good 4 inches shorter than Kevin Kline and looked more 5'9.5"-5'10" next to him.
Rah 6'0"
said on 31/Jan/13
Worked on whiskey bay movie set which comes out this year with willem dafoe and dillion(my dad did art for the set) dafoe is a generous 5'7 a very tiny man so i can agree but dillion is def 6 feet tall. I am paranoid about my height since i have hernias and other back problems so i measure myself often.i am 6'0.5 morning 6'0" 1/4 midday and 6 flat at night and the set ran till 5.am he had on dress shoes with a 1 inch heel i had on work sneakers typical 1 inch heel and we stood side by side for a while we are identically the same height.this is def one of the biggest downgrades ive seen on this site.
Nothingman
said on 8/Jan/13
He was mentioned to be 5'11 in one old article i read. Sounds about right, he does look considerably shorter than 6'2 Kevin Kline in "In and Out".
Sam
said on 19/Dec/12
Definitely, 5'10"-5'11" when compared to Liev Schreiber:
Click Here
bodwaya
said on 3/Nov/12
rob is think hes at least between 5 foot 11 to 6 foot. He was an inch or two taller then kidman. Also wasnt much shorter then 6 foot 2 john goodman
bodwaya
said on 16/Oct/12
yes swayze is 5 foot 10 he was 2 inches taller
bodwaya
said on 13/Oct/12
he towerd over 5 foot 10 michael douglas by two inches . also was a bit taller then 5 foot 11 nicole kidman. He acted with alot tall actress always been taller to so . 6 foot Terence howard is 6 foot dillion was eye with him in crash
Silent d
said on 4/Oct/12
He was taller than kevin bacon in wild things. 180cm.
Rampage(-_-_-)Clover
said on 22/Sep/12
I think 5ft11(180cm) on the dot. No more or less. Looked 3in taller than Cameron Diaz and 4in taller than Ben Stiller in There's Something About Mary. Looked tallish in Crash.
Not convinced he's as high as 6ft though his frame might give that illusion.
bodwaya
said on 12/Jun/12
thew director of crash is 6 foot and him and dillion look the same height in some pictures they took together so 6 foot seems likely
5'8.78123456345
said on 26/Dec/11
He's at least 5'11. He looked 6' next to 6'3 Liev Schreiber. He has a 6' guy build, he never looks diminutive next to 6'2-6'3 guys...
Silent d
said on 13/Dec/11
In you me and dupree slightly taller than owen wilson. 180cm.
Glen
said on 25/Aug/11
He was barely taller than 5´11.5 - 6ft Ty Burrell in sox on Modern Family, and Dillon was wearing shoes, I reckon he is most likely around 5´10, which is what his proportions would suggest.
Legend
said on 28/Jun/11
He's 5'10 flat
jtm
said on 24/Jun/11
that's because he is not under 5'10.
Brodan
said on 23/Jun/11
If he's even an inch below 5'10" what kind of sorcery did they use to get him to look an inch taller than 6 ft Ty Burrell on Modern Family?
Click Here
Camera tricks and fat lifts? Or was that what the joke "I'm only wearing socks" was about?
The problem with that kind of lift is that a 5'9" person lifting up to 6'1" will have a significantly smaller head (usually) than an actual 6'1" individual. In the show, he looks proportional and slightly bigger than Phil overall. Weird.
TLFISH
said on 7/Jun/11
I saw Matt jogging in Central Park a couple of days ago . Even though he was bouncing up and down when he passed by, he didn't look over 5'10".
Xdan
said on 5/Apr/11
I saw him in Rome, very close, and he had the same height than me, 181 cm with shoes.
Legend
said on 29/Mar/11
I guess he's about 5'9 or a little less, at least that's what supposed eyewitness accounts have him as.
Mike
said on 3/Mar/11
You are all way off. I stood right next to him at a starbucks in NYC upper west side. I am 5-10 and I towered over him. I could not believe how short he was. I'd say he is 5-7 at the MOST, yes really! You would be surprised how many celebrities are just so short!
Hanson
said on 13/Dec/10
I stood right next to this guy in LA. He was a lot shorter than me and I'm about 6'. So 5'11" seems too generous, although he does look really cool.
dmeyer
said on 17/Nov/10
he was 180cm in person no less
Ed T.
said on 11/Jun/09
James, that makes sense. I believe the max that Stiller could be is 5'6.0"(he could even be only a shade over 5'5") , which would be in line with Dillon being right around 5'10".
James
said on 9/Jun/09
4 inches over Ben Stiller
ryan
said on 30/Apr/09
fwiw, watching you, me and dupree right now...owen is listed at 5'11....i think dillon AT MOST is the same height and might even be a tad shorter. so i would say 5'10ish.
Ed T.
said on 13/Feb/09
Saw the Flamingo Kid on Television last night. Dillon looks about 5'10" at most in that movie. He looks like a shrimp next to Richard Crenna ( who I believe was 6'1".) I'm thinking 5'10" is most liely for Dillon , with a max at 5'10.5". No way Dillon is 6'0" tall as some on the page have claimed.
MarcustheSwede
said on 7/Jan/09
Glenn.How was he when you met him?Is he a nice guy..=?
Danny
said on 2/Jan/09
He is the perfect height dude.imo
Spike
said on 25/Dec/08
I just seen him at a get together about three hours ago I was sitting down eating and he was standing about five feet away he looked a solid six feet.
Lenad
said on 4/Dec/08
I wouldnt go lower than 5'10. I wouldnt go as high as 6foot though.
anonymous
said on 3/Dec/08
In city of ghosts he was an inch taller than 5 foot 9 james caan. 5 foot 10.
Lenad
said on 3/Dec/08
Another one of 5'10-5'11 guys who gets listed at 6'0! Were do all these 6'0 claims for so many male actors come from?
anonymous
said on 23/Nov/08
In you me and dupree, he was same height as 180cm owen wilson and he was a few inches taller than 168cm kate hudson. I use to think this guy was 175cm but I think he is 180cm.
glenn
said on 7/Nov/08
can look 6ft at movie premieres,or rather,screenings.looks 5-11 on his day off.
Alex
said on 6/Nov/08
I'd say he's 5'10-5'10 1/2.
miki
said on 4/Oct/08
in some movies he looks 6 foot, in another movies looks no more of 5'8 or 5'9
And I can't see glen pic with mat
Im very confused
BK_Daniel
said on 16/Sep/08
Look how much taller he is than his brother Kevin; he's got to be 5'11"
Mike
said on 12/Sep/08
Hey anonymous, 6 foot WITH shoes huh?? You are dreaming dude. Hmmmm if he is 6 foot with shoes then I must be... let me do the math here...ok carry the 1....Wow! I am 6'-2" Holy Sh$#! I can't wait to tell everyone!!
You can choose to believe or not, but he is short. Listen it was a shock to me as well, I've been watching this guy on screen my whole life and then when I saw him in person I couldn't believe how much shorter than me he really was, and I am only 5'-10"
Anonymous
said on 11/Sep/08
He's not 5'10. He's a whole lot shorter than that. I've met him before.
Ed T.
said on 10/Aug/08
The 5'10.75" listing on this page seems fairly accurate. Brett Favre had a good 3 inches on Dillon in "Something about Mary". Favre is usually listed at 6'2".
Anonymous
said on 1/Aug/08
ha ha i just met matt dillon an hour ago and he is 6 foot with shoes. as for 5'7 to 5'8 you dont know what your talking about and your a bad source of information. im between 5'8 and 5'9 with shoes and he had inches even though he was wearing shoes with a little heel.
Frank2
said on 1/Aug/08
Matt is about 5'10". His bio claims 6'.
luke
said on 14/Jul/08
He's taller an hair than cameron diaz
Mike
said on 9/Jul/08
He is not more than 5'-7" 0r 5'- 8" TOPS. I am not very tall at 5'-10" and he seemed short to ME!. I ran into Matt Dillon at a Starbucks near the Met Museum in NYC (I think he lives near here). He walked right past me as I was standing, then ended up sitting next to me while he waited for his coffee. This is the definitive answer, believe me!
angie
said on 3/May/08
in his younger movies he seemed taller, like the outsiders for example. he's still tall but i expected him to be taller than 5'10. he's still hot though. lol
glenn
said on 25/Apr/08
absolutely.i saw him look that plenty of times.
David
said on 19/Mar/08
Hi everybody from France! :o) I lived in Montreal, Canada, for two years. I met Dillon in 2001. He's about 5'11". Sure about it. I'm 6 and a half. See u folks
nate
said on 22/Feb/08
is that flea from the chili peppers?
Alex
said on 10/Feb/08
From seeing him in movies I'd go with 5'11.
Gio'
said on 27/Oct/07
I see Matt very very often in my restaurant located in the Upper West Side of New York(which is where he lives). He is definitely 5'10", with shoes on!
silver
said on 1/Oct/07
20 - 22 years ago, in the italians cinema magazines he was listed at 1,68 - 1,70cm!!! He was certainly considered a short actor: did he grow up so much since then?
Karen
said on 4/Sep/07
I saw Matt Dillon in the East Village, NYC about three weeks ago. He looks about 5'9" or 5'10"
AJ
said on 2/Sep/07
makes sense since he's barely shorter then seth rogen in you me and dupree who's 5'11
glenn
said on 24/Aug/07
seemed 5-11 in the early 90s.6ft a year ago.and 5-10.5 2 months ago.he is all over the place.so at least 5-11.
sam
said on 24/Aug/07
Here Dillon looks less than an inch taller than 5'10" (by popular opinion) Kevin Spacey:
Click Here
Actually, I think Spacey is losing more height posturely than Dillon, so the difference may be half an inch or less.
awesome
said on 23/Aug/07
I ran into him in the Upper West Side in NY and he wanted to kick my ass after my roommate said he was too fat to be Matt Dillon. He's at least 6'0".
dmeyer
said on 11/Jul/07
considering he is bending over and the shoulder level he seems 3 in on glenn so 5'10.75
Franco
said on 11/Jul/07
this guy looks a lot like BRUCE CAMPBELL :D
looks around 181cm in the picture i think he is 178cm
Anonymous
said on 10/Jul/07
I thought he looked around 6'0"-6'1"... I guess not
mario
said on 10/Jul/07
i thought he was like a 6 foot 1 guy....wow. skinnier guys always look taller.
Austrian
said on 10/Jul/07
thought he was taller, doesnt look more than 5'11 though
glenn
said on 10/Jul/07
i dont know them.i bump into them.good question as to why he was only 5-10.25 that night.
Jay
said on 10/Jul/07
haha glenn, is that flea in the background? How did u know all these celebs from back in late 80s early 90s?
Anonymous
said on 9/Jul/07
In the new photo, how come Matt looks only two inches taller than Glenn?
glenn
said on 9/Jul/07
upgrade? i saw him at 6ft 10 months ago.he appeared as rob listed him at this night.
derek
said on 9/Jul/07
definitely need to upgrade him... atleast 5'11 or even 6'
glenn
said on 8/Jul/07
i was surprised.the shortest ive seen him.
Anonymous
said on 8/Jul/07
That looks like a two inch height difference.
Anonymous
said on 2/Jul/07
Nice pic of Glenn/Matt. He's the better-looking Dillon bro...(IMO). He never seemed a real 5'11". But it's easier to list him at that height.
anonymous
said on 26/May/07
he looks like a child next to kevin sorbo. i seriously think he is taller than 6`3.
dmeyer
said on 30/Apr/07
he was very similar height to me but the pavement wasnt the best
talker
said on 16/Apr/07
i stood next to matt dillon at a NY club,but 20 years ago when we were both young,and i'll say he was around 6'then,maybe5'11.5" but no shorter.I dont think he's old enough to lose an inch since then.
John
said on 9/Apr/07
Justin Long is 5'9' in herbie he looked a shade taller than justin. I say 5'10' or 5'10.75 max
Kathryn
said on 2/Apr/07
yeah, he is definately! i saw "wild things" and denise richards who is maybe a 5'6'' girl seemed about 5 inches smaller, that´s right. he is definately 5'11'', yes, thats it.
DC
said on 13/Feb/07
We stood side by side window shopping tonight. I'm 5-10, and Mr Dillon seemed a shade taller -- 5-11 seems about right.
different Glenn
said on 8/Feb/07
yeh he's about that height around 5'11 walked along side him in New york 4 years ago.He was around an inch shorter then me did not ck to see what shoes he had on,but in New york with all the walking he probably had normal shoes on.
dmeyer
said on 1/Jan/07
i agree with glenn no smaller than 5'11
Glenn
said on 29/Dec/06
Seemed 6ft to me over the summer.5-11 in the early 90s.so he is no smaller than 5-11.
the shredder
said on 28/Dec/06
I can buy 5'10 ! thats the height I always thought he looked in the Outsiders and Rumble Fish . also i was watching Theres Something about Mary , and you know he really was not that much taller then Ben Stiller ! ... i just don't see how he ever got listed as tall as 6'1 ??? 5'11 on great days , 5'10 is minimum though !
dmeyer
said on 28/Dec/06
he walked by me a few times i dont think he is under 180 5'10.75 no shorter
Gonzalo
said on 27/Dec/06
In that pic with sorbo, Dillon looks minimum four inches shorter. 5`11 max for him, as I said before
dmeyer
said on 16/Dec/06
in person didnt look under 5'11 but 5'10.75 is clost to 5'11 so possibly
r jacob
said on 13/Dec/06
met him in 1985 in new york. I'm 5'10. he was the same height as me back then at 5'10. I don't if he grew taller from that time, but if not he's 5'10.
Clive
said on 17/Nov/06
I saw the film "You,me and Dupree", Matt Dillon looks 5'11 but that's IMPOSSIBLE O.Wilson is only 5'10 or if he's Matt Dillon is not 5'11 !
How do you explain in the film I quoted above that Wilson is taller by 1inch than Dillon ??? Just look those photos :
Click Here
Click Here
Even on this photo where Wilson he's very curved, Dillon is hardly taller than him :
Click Here
So you got to explain me why Wilson is listed under him ?
dmeyer
said on 27/Sep/06
i think he is between 5'11 and 6'0 i saw him
Glenn
said on 14/Aug/06
It appears your right Viper,though he did look short cause was standing near 6-3,6-4 guys.
Viper652
said on 14/Aug/06
I had originally thought that Dillon was a solid 6-0.
Glenn
said on 13/Aug/06
Saw him a week ago.he did look 6ft.
a
said on 13/Aug/06
Ive seen Matt Dillopn in person twice around the east village up close and personal, he is defenately 6 feet or a little taller, he looks as if he is leaning up against something in this picture.
Glenn
said on 28/Jul/06
Yes indeed.they were hanging.5-6 for flea.I have a better height pic with Matt.5-11 in pic.goes to show I was right yet again with Owen.
Glenn
said on 28/Jul/06
Yes indeed.they were hanging.5-6 for flea.
Eggplant
said on 27/Jul/06
Is that Flea from RHCP on the left?
Jack
said on 15/Jul/06
He looked shorter than Owen to me also..... and none of the actors wore lifts in the film. Owen was even barefoot some of the time and he was still taller than Matt.
MMK
said on 15/Jul/06
Just saw "You, Me, and Depree," and Matt Dillon looked shorter than Owen Wilson to me.
Gonzalo
said on 13/Jun/06
I have been wondering this for months: where is the pic of Dillon and Glenn? Am I the only one who can not see it?
[Editor Rob: I hadn't even looked at this page for a while and noticed...there is no pic, so thanks for reminding me to put it on here aswell. It was on another page I think, its up now though!]
Glenn
said on 6/May/06
Owen has looked 5-11 to me upclose,and 5-6 from afar.so must be at least 5-9.and sneakers have 2 inchers too.
Frank2
said on 5/May/06
Owen Wilson is nowhere near being 5'10.5". Matt is roughly my height or 5'11". He could even be a half an inch shorter. But then I didn't check out his shoes when I saw him. The other day I was shopping for shoes at Bloomingdales and many of the latest men's styles automatically give you a two inch boost. Most are just plain ugly.
Glenn
said on 4/May/06
Closer to 5-11.
Living Shoe Lift
said on 2/May/06
There is no way this guy is this height. In 'One Night at McCool's'' he was virtually the same height as Michael Douglas. I would say 5 ft 10 or maybe 5 ft 10.5, no more than that.
Gonzalo
said on 13/Mar/06
He was in a movie with Gene Hackman called Target and was at least 7 or 8 cm shorter, so Dillon is not over 1´80 (5`11). In a shot of In and out Dillon looked three inches shorter than Kline. Kline and Hackman are between 1`86-88, so it´s hard to believe that Matt Dillon is over 1`80.
MD
said on 12/Mar/06
I think he's no more than 5'11"
Here with 5'10" Kevin Bacon taking into account Matt's lean/slouch:
1.
Click Here
Glenn
said on 10/Jan/06
he can look 5-11.
Viper652
said on 10/Jan/06
Im still unsure on what this guys height is. I always thought he was a solid 6 footer to me on screen, sometimes 6-1. Surprised that he is probably under 6 foot.
mcfan
said on 24/Dec/05
Just barely taller than Owen Wilson. Bring this guy down to 5'11. In Wild Things Bill Murray is two inches taller than him and I know Murray is lucky if he hits 6'1. I'm suspicious of Owen Wilson's height at 5'10.5. He might just be 5'10.
CelebHeights Editor
said on 14/Dec/05

From Scotsman.com,
"Matt Dillon, all 6ft 1in of him"
Anonymous
said on 11/Dec/05
after watching the movie he did with kidman he does look to have a good inch on her so is gotta be 5'11.5" or 6' on a good day actualy i met him on herbies and he did look around my height 5'11.5"
CelebHeights Editor
said on 1/Oct/05

Cigar Aficionado described him a while ago as
"5 foot 11 inches, 170 pounds"
mcfan
said on 18/Sep/05
Bill Murray looked not quite two inches taller than him in "Wild Things" and I don't think Bill Murray is quite 6'1. Dillon is only 5'11. Look at him in "There's Something About Mary" and you'll see 5'11.5 is just a little too high.
dmeyer
said on 25/Feb/05
i saw him he is about 182 cm