Meg Ryan's Height
5ft 7 (170.2 cm)
American actress best known for roles in movies such as When Harry met Sally, You've Got Mail, City of Angels, Joe Versus the Volcano and Sleepless in Seattle. She once mentioned a common misconception about her was how tall she was:
"People are always surprised that I'm Five Foot Eight."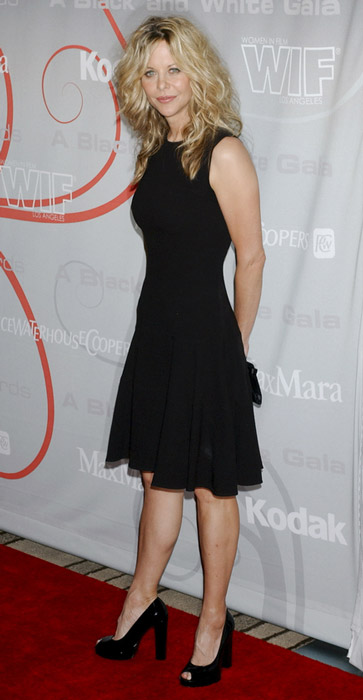 Photo by PR Photos
You May Be Interested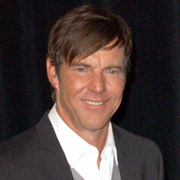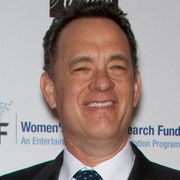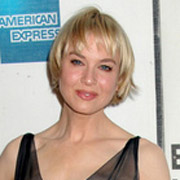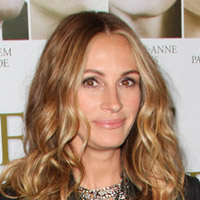 Add a Comment
102 comments
Average Guess (16 Votes)
5ft 6.5in (168.9cm)
Miss Sandy Cowell
said on 20/Nov/19
🎈💐🎂 Belated Birthday Wishes! 🎂💐🎈
Meg turned 58 yesterday. Let's hope she had a great time.....
Meg's Birthday guess from me is 5ft7.
😁👍💝
💝💐🎂🎈💝💐🎂🎈💝💐🎂🎈💝💐🎂🎈
Nik Ashton
said on 16/Nov/19
I have seen Meg listed as 166 cm on an online site!
She was born on the 19/11/1961! 169! 🙂🙃
Paul Wood
said on 17/Jul/19
She's not 5ft 8in and I have my doubts she's 5ft 7in. For many, many years she was always listed as 5ft 6in. I'll give her 5ft 6.5in. Many of these celebrities would have us believe they are getting taller as they age!
Greg99
said on 16/Feb/19
A few more comments - in respect to the comments below about how she can't be 5'7" because she was shorter than X (where X is an actor she starred with), movies are not shot with respect to presenting accurate heights, they're about telling a story. So they'll dig a ditch, wear lifts etc to make it work in terms of the visuals of a scene, and 99% of the time you won't get to hear about it. Meg Ryan is no less than 5'6", would have thought close to 5'7", since she walked past me in close proximity (no more than a few inches) and she was roughly my height (5'10") - however, she does wear *very* high heels.
anca
said on 25/Dec/18
Click Here
1.68
7 cm shorter than gwyneth paltrow
Sandy Cowell
said on 12/Dec/18
I watched Meg in 'Amityville 3D', which I found a bit naff in comparison to the original, let alone 'Amityville II - The Possession'. I didn't see it in 3D mind you! I also watched quite an entertaining film called 'In The Cut', which I have next door.
I love Tom Hanks, and if I get the opportunity to see any of the films she made with him over Christmas, then I will jump at the chance.
I did notice that the young Meg, when she made 'Amityville 3D' was certainly tall; I anticipated no more than 5ft4, but she isn't - surprise, surprise! She's far more....
5ft6.75, though, will do for now.
Paul Wood
said on 24/Jul/18
You only have to look at her legs between knee and ankle to see that they are not long enough for her to be 5'8". I think she's 5ft 5.75"(167cm). Also, I've just been looking at photos of her with Dennis Quaid. If she were 5ft 8in, she would look taller next to him.
MAD SAM
said on 21/Jul/18
5'6.75" at 169.5 cm would be more accurate Rob
Seb
said on 11/Aug/17
In when Harry met Sally, she's shorter than Billy Crytal by at least 1 inch when they are both wearing similar heeled shoes.if Crystal is 5 7 (WHICH I DOUBT) then she can be no more than 5feet 6 inches.
Rhonda
said on 3/Jun/17
She is at least 5"7, stood next to her in Soho a few months ago. Because she is skinny, people tend to think she's shorter.
Rampage(-_-_-)Clover
said on 10/Apr/17
Rob, was also in Top Gun
172.4cm guy
said on 9/Mar/17
I was at Disneyland a few years ago and came close to Meg and her son when they were exiting Star Tours. I was about 174cm in my footwear, and she might have had a bit of a heel on her, but she was still about 2cm shorter, so I feel that she's around 169cm. She might have been closer to 170cm a few years ago, but definitely not now. So 169cm will be my current guess.
Rojina
said on 21/Nov/16
I would have been surprised to hear she was anything other than 5"3
Rampage(-_-_-)Clover
said on 26/Mar/16
Her son looks at least 6ft2...
Greg
said on 27/Oct/15
She walked past me in a Malibu restaurant several years ago; at that time I was about 5'10", and in her heels she was my height. I was surprised at how tall she was - I would have thought 5'7" absolute min.
Jennifer
said on 4/Sep/15
Yes in an interview with Redbook magazine in 1993, I think. She was on the cover and in the interview inside she did say, "People are always surprised that I'm five foot eight." I admit that I was surprised when I read that quote, as I always imagined her being about 5 foot 6 or so (not that it matters).
Editor Rob
said on 16/Aug/15
Finally saw a quote and she did indeed once claim to be 5ft 8.
Judd
said on 27/Oct/14
i would put her at 5'6" or 5'6.5"...she looked that next to Val Kilmer (5'11.5")
thekillingjoke
said on 14/Jul/14
Meg Ryan at 5'7? No way. She's definitely shorter than both Billy Crystal and the Cougar.
edguy282
said on 23/Jun/14
OK, I watched Harry Met Sally, and she looked 2cm under Billy Crystal for most of the movie when they wore similar footwear. I think Crystal is 168cm, so I would place Ryah at 166cm. Not only that, but I saw Ryan upclose once, and placed her at 5'5" in my mind, so 166cm seems closer. Definitely not 170cm as currently listed.
Cacau
said on 5/Apr/14
No way, she looks 4 inches smaller than Andy Garcia 1,76m
Arch Stanton
said on 17/Jan/14
Looks 5'6 range next to Bill Pullman in Sleepless in Seattle and oddly looks few inches shorter than Rosie o Donnell.
Demark
said on 5/Jan/14
Saw she and John Cougar in Philly outside of hotel a couple of years ago. He's 5'7" and she's 5'4" max.
Karen
said on 23/Nov/13
Len: (problematic pic) Kristen Bell is wearing heels. Im guessing 3" heels and Med is in mud boots with a 1" heel.
J.Lee
said on 10/Oct/13
How tall in these shoes rob?
[Editor Rob: possibly almost 5ft 10.5]
Len
said on 27/Jul/13
Even 5'7" is surprising. In Serious Moonlight, she didn't look all that much taller than 5'1" Kristen Bell.
Here's a problematic pic for ya:
Click Here
K
said on 18/Apr/13
I always thought she was 5'5"-5'6". After seeing she claimed 5'8" I'll just assume added 2 inches and believe she's 5'6". It seems everyone that's met her thinks she's in that range as well.
Jacinta
said on 17/Apr/13
I've met her and escorted her through our spa facility when she was here for a celebrity event. She was exactly my height 5 foot 6.
Drake
said on 6/Jan/13
Crystal wears lifts in his shoes. I'm telling you, when they filmed "Mail," I saw her every day. She's not that tall.
Jen
said on 24/Dec/12
Well her claim is 5 foot 8. So who knows? I always imagined her as about 5 foot 6.
Drake
said on 8/Dec/12
No way. My apt in NY was right in front of her trailer. She's about 5'4.' Crystal must be really short...
Shaun
said on 30/Sep/12
Yeah 1:05 she's still a tad taller than Crystal in her socks and he's in sneakers. She can't be under 5 ft 7. If she is then he's under 5 ft 6!
Shaun
said on 30/Sep/12
Na she's taller than Billy Crystal see 40:44. When the camera zooms down at 41:10 she's wearing flats.
Shaun
said on 30/Sep/12
Click Here
Mmm 31:46. Both Ryan and Crystal are in flat shoes. He looks a bit taller, tell me what you think Rob. Although maybe its manipulated by angle and level for him not to appear shorter?
Shaun
said on 30/Sep/12
Roughly two inches taller than Billy Crystal with average heels I think. Barefoot might be a similar height, weak 5'7".
Oliver 5ft8
said on 29/Jul/11
Come on Tony, Tom Cruise is 5ft 7, not 5'9''
Brad
said on 8/Jun/11
5 feet 6. Ever see her with that shrimp John Mellencamp?
Matt
said on 20/Mar/11
Nicolas Cage towered over her in City of Angels...I'd say more like 5' 6''
PJ
said on 10/Jan/11
No way she's 5'8" she's wearing cowboy boots in the movie "Promised Land" and is clearly at least 3 inches shorter than keifer who is 5'9"
Jenn
said on 23/Dec/10
She may be somewhat tall, but she often goes to movie premieres, public events and talk shows in 4 or 5 inch heels which make her look like a giant. I always imagined her around my height, which is 5 foot 7. She claims that she's 5 foot 8, so she might be.
Bon
said on 7/Dec/10
weak 5'6 rather
jessica
said on 9/Jun/09
She's shorter than 5' 6 1/2" Diane Keaton.
josh
said on 25/Apr/09
isnt she always listed 5-5?
amayes
said on 19/Jan/09
I just watched her in IQ with Tim Robbins and she was not a foot shorter than he was. That is the reason I came here. I thought that she was much shorter but he didn't tower over her as he does many other. I realized that she must be much taller than she appears to be in other films
oldfriend
said on 16/Dec/08
old friend of hers here, I'd say 5'7 1/2" which got rounded up to 5'8". She is WAY taller than 5'5". Look at cast photos from The Women, she is the same height as Messing and Bening and towers over Jada
DJ
said on 17/Nov/08
Meg is 5'8" tall
Anonymous
said on 12/Nov/08
I think she is around 171cm!
Anonymous
said on 17/Jun/08
Well in Top Gun she looked shorter than Tom Cruise. But they could have had Tom wear lifts in his shoes to make him taller than her.
Anonymous
said on 19/May/08
Yes Anjelica is tall, or so I have heard. She looks tall, but Meg doesn't look as tall. But she (Meg) may indeed be 5 foot 8 like she's said. She just doesn't look too tall in movies, but she doesn't look short either.
glenn
said on 1/May/08
im shocked i had no idea on anjelica.i saw peers pics with her,and i didnt notice.5-8 maybe i wouldve thought.but i didnt really pay attention.
Anonymous
said on 30/Apr/08
Well in the pic Meg & Susan both had 2" heels on (or so it appeared). But Anjelica Huston looked so tall next to them. I have heard that Anjelica is either 5'10" or just under 5'10"
glenn
said on 29/Apr/08
thats funny about susan.i remember her being tall when i was younger.now she is 5-5 tops.angelica i had no clue on and i just missed her a couple of days ago.im so busy getting music names,that i dont have time for these events anymore.i was luck to catch the ironman party.gwyneth is indeed 5-9.
Anonymous
said on 29/Apr/08
She probably is tall. I saw a picture of her posing with Susan Sarandon and Anjelica Huston. It was at a woman in film awards show. Meg and Susan were the same exact height, it was Anjelica Huston who looked huge. She was about 4" taller than Meg and Susan. She looked like a giant amazon next to them.
glenn
said on 28/Apr/08
unless i was wrong about the footwear.maybe it gave here more than it looked.however her whole frame was that of a tall woman.
Anonymous
said on 27/Apr/08
Well I guess she probably is 5 foot 8.
glenn
said on 27/Apr/08
yeah,i was lucky to catch her with normal heels.she seemed 5-10.with the help of whatever she had on.she was huge.
Anonymous
said on 26/Apr/08
She may wear smaller heels elsewhere. I've noticed that in every day errand running pics, she wears Doc Marten type of boots with a 1" heel. But at public events & appearances, she wears very high heels. To me she never looked short, but never looked tall either. But I have never met her in person, so I wouldn't know. I'm a 5'7" woman myself.
glenn
said on 26/Apr/08
im not sure if i ever saw her in my life until those few times a couple of months ago.i was on film sets where i didnt see her.i didnt realise she wore big heels too.
glenn
said on 26/Apr/08
i meant private parties too.the period on my phone is near the k.
Anonymous
said on 26/Apr/08
Oh ok. I do notice that at public events (movie premieres, etc) she wears 4" heels which make her look like a giant. I always imagined her to be around 5'6" until I read her quote in Redbook magazine back in 1993. She was on the cover, and the story inside is where she mentioned her height. She said, "People are always surprised that I'm five foot eight."
glenn
said on 25/Apr/08
oh you can get near her.im talking about private parties took.she just keeps walking.small heels.
Anonymous
said on 24/Apr/08
Oh really? Well I guess she's a snob. I hate it when these celebs act like that. So was she wearing heels? She probably doesn't allow anyone to even get near her unless they're VIP.
glenn
said on 24/Apr/08
she has been attending events lately.and ignoring anyone who asks for photos or autographs.which she is known to do.
Anonymous
said on 22/Apr/08
It was her? She's said that she hardly ever gets recognized in public.
glenn
said on 20/Apr/08
she is very much 5-8.ive seen her alot recently.she was so tall,i wasnt sure it was even her.
Socom
said on 19/Apr/08
She is 5'6. Just watch when Harry Met Sally when she stands next to 5'6 Billy Crystal. Downgrade?
Anonymous
said on 18/Apr/08
I agree with Random Person. Yet she (Meg) claims to be 5'8" tall. But I don't believe her.
Random Person
said on 2/Apr/08
No way in hell is she 5'8". I'd even doubt 5'7" after watching Kate and Leopold. 5'6" or 5'5" seems more likely.
Latin Joe
said on 14/Mar/08
I ran into Meg Ryan in a store 12 years ago and stood eye to eye with her, and we were the same height both wearing sneakers. I'm 5'5 barefoot and so is she.
Molly.
said on 27/Jan/08
In kate and Leopold, when she is next to 5'5 Breckin Meyer, she is like... 1 or 2 inches taller than him.
Anonymous
said on 16/Sep/07
Another anonymous poster posted in Bill Crystal's section. He/she just saw Meg a few days ago on Martha's Vineyard. They said that there is no way she's 5 foot 8. They think she may be 5 foot 4, they also said she's very petite and pretty and very toned.
Jen
said on 8/Feb/07
You're right Jason, she does wear one inch heels in movies (like in When Harry Met Sally) I've always noticed that. Then at movie premieres or public events, she wears heels that are 4 inches high! Even Parkinson (in his awkward interview with her) commented on her "almost too high for walking" shoes. She came out in her usual 4 inch heels.
jason
said on 3/Feb/07
there is no doubt that she is pretty, and most have been a bit over avarage at her peak. i would say she is between 168-170 cm tall, she is slightly shorter then 169cm billy chrystal in movies, he might wore lifts but she also wears heels sometimes, at peak she might have been 169-170 cm and today 168-169 cm.
Julie
said on 1/Feb/07
On You Tube, check out the "Hanging Up Deleted Scenes" and you'll see she's a little shorter than Diane Keaton in the bathroom scene where they're laughing. She's appears to be about 2 or 3 inches shorter than Lisa Kudrow.
Anonymous
said on 1/Feb/07
In "Hanging Up" Lisa Kudrow is a good 2 or 3 inches taller than Meg. Also in the deleted scenes (bloopers) there's a shot of Meg & Diane Keaton in the ladie's room. They both mess up and start laughing hysterically, and you can see (before Meg falls towards the floor laughing) that Diane Keaton is slightly taller than Meg. So is the female crew member who walks over to them while they're laughing, and this is after Meg stands back up. It's on You Tube, it's Hanging Up Deleted Scenes. It's pretty funny too, all three keep flubbing their lines.
Dana
said on 29/Jan/07
About three years ago, I stood behind Meg Ryan at an outdoor magazine stand in Brentwood, CA while we were both in line waiting to pay for magazines. I am 5 feet 7 inches and was wearing sneakers. I was surprised when my sister, who was standing waiting for me a little aside of the line, later commented ,"Hey, she's taller than you!" I said something about Meg probably wearing heels and my sister said, "Uh,no. She was wearing sneakers, too."
Just sayin'!
Jen
said on 9/Jan/07
She also tends to wear very high (4") heels to public events such as movie premieres or charity appearances. So that would make her look taller next to people. But if she wore flat shoes (like canvas shoes) then her true height would show, but she doesn't. She likes them heels.
Jenny
said on 11/Dec/06
In "Hanging Up" she's the same height as Diane Keaton and shorter than Lisa Kudrow. In a Redbook magazine interview in 1993, she said: "People are always surprised that I'm five foot eight." I think not, maybe 5 foor 6, or 5 foot 7.
Brad
said on 5/Nov/06
5' 6" with Meg....just look at her with Billy "double nickel" Crystal.
dmeyer
said on 23/Oct/06
it make more sens since cruise looked taller than her i think ton is 171 to 172 barefeet and looks 175 176 in best lifts he looked 174 when i met hin bu his shoes were suspicious 1.25 outside heels and high cut so big chance of 1.25 insole
Anonymous
said on 12/Aug/06
I read the book her mother wrote called "The Immune Spirit." In it she (Susan) describes herself at 15 as "tall and long legged." She never says how tall she is. She also describes her youngest daughter Annie as "tall at 13, all arms and legs." She never says anything about Meg's (she calls her Peggy) height. I know I shouldn't have read a tell-all, but I couldn't resist. So anyway, Meg could be 5'8" but maybe not.
Anonymous
said on 9/Aug/06
I once heard she was 5'10". she looks like it on film. probably because she does indeed have narrow hips and shoulders. She is at least 5'8", though.
Jen
said on 8/Aug/06
She's friends with Laura Dern and I have seen paparazzi pictures of them hanging out together in L.A. Laura is 5'10" and Meg looked about 4 or 5 inches shorter than Laura. I also noticed that Meg tends to wear Doc Marten style boots with heels that are an inch or two high. I'd say she's 5'5" or 5'6" tops.
Jennifer
said on 29/Jul/06
I saw a picture of her and Dennis Quaid meeting 5'10" Princess Diana. Now the Princess could have had heels on and Meg probably did too. Bug Princess Diana towered over Meg by about 4 or 5 inches. Meg was looking way up at her and smiling at her. I always thought Meg was 5'6" but I have never met her in person.
Goldie
said on 9/Jul/06
I was standing next to her in the bathroom at a restaurant in L.A. I am 5'6. and she was clearly 2inches shorter then me making her 5'4" tall. She looked a little on the haggard side as well.
anono
said on 25/Jun/06
5 ft 6 ins, no way 5ft 7.Just over 4 inches shorter than russell crowe in the proof of life.
BIG TEEZY
said on 7/May/06
I agree whole heartedly with Frank2!!! We have to remember that everyone looks heavier, and wider on camera! Meg ryan is VERY narrow across the hips and shoulders so she has the appearance of being taller.
clad-in-black
said on 30/Apr/06
5'6 or 5'7 tops..hard to imagine that she's any taller
radio_man
said on 18/Apr/06
I think she 5`6, Tom cruise was like 5`7 or 5`8 in top gun and Meg Ryan appeared in that movie and she shorter the him, so you might check it ouT!
Gonzalo
said on 11/Apr/06
In French kiss she wasn´t much shorter than Kevin Kline who is at least 6`1. And I think she was taller tha Diane Keaton. I guess she is around 5`7.
Frank2
said on 27/Mar/06
Dennis Quaid's height which has been listed as much as 6'1" is in reality closer to my height. So is Tom Hanks'. Both are a little over 5'11". Dennis' brother Randy is huge - over 6'4".
Carrie Fisher is a shrimp. I doubt she's more than 5'1". So's her mom Debbie Reynolds. Her father is a shrimp too. I doubt that Eddie stands any taller than 5'5". Of course when you're that short the chances of losing a few inches as you become older is much more remote.
Glenn
said on 27/Mar/06
Your right for once.(just kidding).5-5 for Billy and 5-6 for Meg.
Frank2
said on 26/Mar/06
Billy Crystal is about 5'5". I know since I stood right next to him and could look down onto the top of his balding head. Figure it out. I'm 5'11". Meg is not 5'8". Why she got pegged with this height is a mystery.
Jennifer
said on 24/Mar/06
Well I saw a picture of her with her ex Dennis Quaid along with Tom Hanks and his wife Rita Wilson. It was taken at the premiere of "Sleepless in Seattle." Either Meg's slouching in the pic or Rita Wilson is super tall. But in that pic Meg looks very short compared to the others. Plus in her movies she's not taller than her female co-stars, she's around the same height or a little taller (like with Carrie Fisher). Personally I always believed her to be around 5'6" not five foot eight. When I first read that in "Redbook" magazine, I thought "You've got to be kidding me." She said "People are always surprised that I'm five foot eight." It was around the time when "Sleepless in Seattle" was making her very popular. She was on the cover of the magazine.
Leopoldo Murrillo the Marker@Fox
said on 14/Mar/06
Here is a test shot of Meg and Billy before actual shooting. They stand on level ground, both wearing normal shoes. Meg has not much heels and so is Billy. They seem to be of the same height. If Billy Crystal is 5'8" then Meg Ryan has the same measurement.
Click Here
trueheight
said on 13/Mar/06
wow, this is truly a high estimate for Meg. I supposed Crowe had massive lifts employed when he all but towered over her in Proof of LIfe
paleface
said on 17/Dec/05
I agree with the 'When Harry Met Sally' analysis. Also, in comparison to 5 footer Carrie Fisher, there's no way Meg Ryan is 5 foot 8, especially since she's wear a smallish heeled boot throughout most of the movie. If she truly was 5'8, she'd be 5'9 in the boots. She would have been mammoth next to Carrie Fisher.
Britpop
said on 15/Dec/05
Hello, check out when harry met sally and watch over and over again that she is the same height as billy chrystal. 5'5" - 5'6". This is just rediculous.
phillyflash
said on 18/Nov/05
I was a bit surprised when I searched the net for her height and found all those 5'8 references, I'd never thought of her as being a tall actress. I did find a reference to her being 5'5 (altho I can't recall where right now), which seems to be spot on, IMO...
Anonymous
said on 12/Aug/05
In hanging out dosent 5'9 lisa kudrow tower over her?.
[Editor Rob: I've seen that film. Yes she's definitely the taller of the 3, although sometimes they're footwear has to be noted. I'd be more inclined to say that Ryan might be slightly shorter than 173cm...]
kcq
said on 2/May/05
There's a scene in When Harry Met Sally when she and Billy Crystal are standing face to face and they look to be the same height. Of course you don't see the ground so I don't know if either was wearing heels/lifts. I think she is definitely shorter than 5'8"--probably 5'6 1/2?
[Editor Rob: yeah speaking of not seeing the ground. In True Lies I noticed that in the ballroom scene with Tia Carrere who is on heels he did look a 6ft 2 guy, but we never really saw his shoes...actually, at one point the camera swoops up from 'his' shoes and her shoes but instead of going all the way up they pull a 'fast cut' and switch angles to show their faces, which made me suspect that Arnie had dodgy shoes!]
Mr. X
said on 26/Apr/05
I think she's a bit shorter than 5'8". Billy Crystal looks about her height, and Billy is shorter than Robert De Niro, and what's Robert's height 5'8"? I also remember several scenes in Sleepless in Seattle where she's walking alongside 5'7" Rosie O' Donnell and you were able to see the ground and everything and Meg was about an inch shorter than Rosie. I'm not sure if comparing her to 5'8" Mark Ruffalo in the movie In the Cut says much since they probably wanted Mark to appear taller.