American actress, best known for playing Dr. Sydney Hansen in Providence and Detective Stella Bonasera in CSI: NY. In film she appeared in 15 Minutes, The Long Kiss Goodnight and Snitch.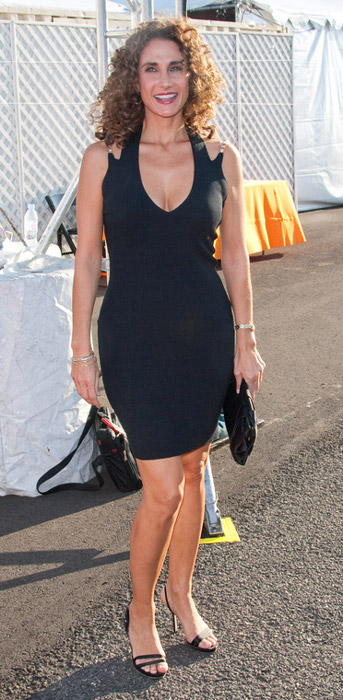 Photo PR Photos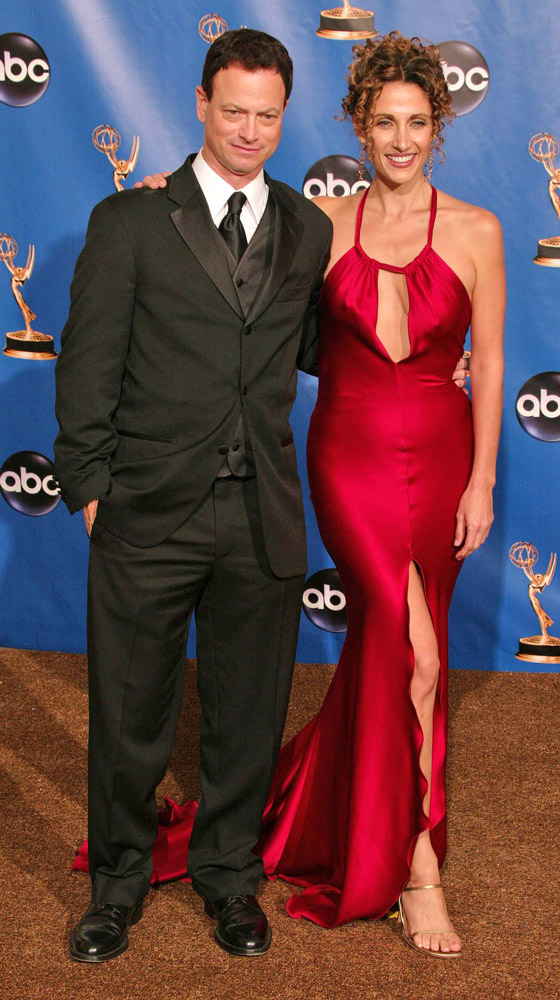 littlelee1985
said on 22/May/23
Five foot six at best. Maybe even weak five six as she looks shorter than gary in her heels. And he would be five nine in his shoes at best
Nik
said on 10/Sep/18
Strong 5'6"!
5'2
said on 13/Jul/17
maybe 5'5"max. Perhaps 5'4.5"
Banpan
said on 18/Jul/13
If Gary Sinise is 5 ft. 8 in. as you say, Melina can't be 5 ft. 6.75 in.
In every scene, Gary is at least 1½ in. higher than Melina, and with her wearing no less than 2 or 3 in. heels, she wouldn't be more than 5 ft 6 in., and maybe even 5 ft. 5 - 5½ in. :)
liyah
said on 10/Aug/12
I agree with this height! She looks like a strong 170 cm!
Samuel Anderton
said on 14/Feb/12
I agree with this height! She looks like a strong 170 cm!
Sam
said on 23/May/09
She was in EllenShow and I think now, she is 5 ft 7!
Maria
said on 29/Apr/09
I thought she was more like 5'9". She's at least Gary Sinise's height.
Gabriella
said on 15/Apr/09
i think she's 5'8.5''. she's said it in all of her interviews.
sam
said on 27/Aug/08
I have changed my mind, after I thought about her height. She exaggrated her height, she was an inch taller than me, so she is not 5'8.5, that she said. She is a strong 5'7.5.
Sam
said on 2/May/07
i am always used to ask celeb women, when i meet up one of her everywhere suddenly!
I asked her at entrance of a theater one months ago and she said; she was 5' 8,5 ''.
capt. j.s.
said on 4/Feb/07
she is almost as tall as is Mac.
capt. j.s.
said on 4/Feb/07
well i think she is taller cuz in CSI NY when she stands beside Mac, they have almost the same height. that`s what seems to me
Reine
said on 22/Dec/06
She looks taller, because in "Corporate Warriors", a CSI: NY episode she's barefoot and is stood beside Mac (Gary Sinise) who's barefoot too, and they look almost the same height (and he's supposed to be 1,77 cm.)
G-unit
said on 18/Nov/06
i'd say 5'7
jesse
said on 5/Oct/06
i think shes taller but i guess thats the heels cuz i have always been close on actors heights and i said 5 foot 9