Melissa George's Height
5ft 6 (167.6 cm)
Australian actress best known for playing Angel in Home and Away, aswell as for tv series Alias. In film she can be seen in Triangle. Her agency listed her on the Spotlight actors database with height 5ft 8 (172cm) and weight 8st 2lbs.

Photo by kathclick/BigShot.com
You May Be Interested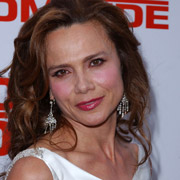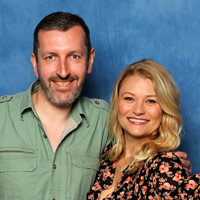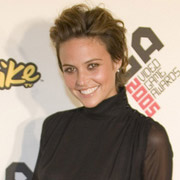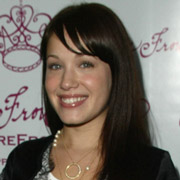 Add a Comment
34 comments
Average Guess (13 Votes)
5ft 6.25in (168.3cm)
Miss Sandy Cowell
said on 6/Aug/20
💐🎊🎈🎂 Happy 4️⃣4️⃣th Birthday 🎂🎈🎊💐
Many congratulations to Melissa George, who celebrates turning all the fours, 4️⃣4️⃣, on this very day. From working as a Soap Star 'Down Under', she has now accomplished a long list of credits as a star in the tense and the terrifying; yes, often has been the time that I've spotted this ever-youthful actress on the Horror Channel, and I own a very minimum of 8 of her films.
Here's wishing Melissa a Very Happy Birthday! X🤗X
Five six and a quarter. 🍀😉🎁
💐🎁🎈🎂💐🎊🎈🎂💐🍀🎈🎂💐📽️🎈🎂
Miss Sandy Cowell
said on 6/Aug/19
💐🎂🍻 Happy Birthday Melissa! 🍻🎂💐
Melissa, famous for her participation in gritty horror films and thrillers, turns 43 today. Many Happy Returns to the actress!
5ft6.25.🎁😋💐
🎉🕯️🍰🎈🎉🕯️🍰🎈🎉🕯️🍰🎈🎉🕯️🍰🎈
sch
said on 11/May/18
There are photos of her with Jennifer Aniston at the Derailed premiere from around '05 I believe, and Melissa dwarfs her in those photos. She's almost as tall as Clive Owen. You can't see their footwear, though presumably both women are wearing heels. If Melissa is only around 5'6", then Jennifer has to 5'3" tops.
anyonmious
said on 22/Apr/17
I am giving her about 5'5.5"
Sandy Cowell
said on 22/Apr/17
@ Nik - Yes, I noticed that mine was the first of Melissa's comments for 5 1/3 years! She is in mainly horror films, the remake of 'the Amytiville Horror' being one of them. In the film I saw the other night, I rated her as no more than 5ft6.5, and no way 5ft8!
Nik
said on 20/Apr/17
@Sandy Cowell
Those two comments from you were the first ones on here in over 5 1/3 years!
It sounds like you and your brother enjoyed watching the film "Derailed".
I have read your comment on the "Rob Paul" page so I decided to come on this page to find out about her height as well as other things about her. She does look like she could be slightly north of 5'6", she could be above this height by up to 1/2 an inch I think. At 8st 2lbs she is pretty light!
Sandy Cowell
said on 20/Apr/17
⭐Clive Owen is 6ft1.75, not a flat 6ft1! Sorry!⭐
It hasn't changed my mind about Melissa's height though!
Sandy Cowell
said on 17/Apr/17
I am giving her 5ft6.5.
In 'Derailed' she plays the wife of Clive Owen, who is about 6ft1.
I thought I would think she is 5ft6, so that means I have upped her a little!
* The film, which I have paused to watch the Soaps, gets 2 thumbs up from me! 👍👍
It's more than worth a watch, trust me on that one!
.....and to think, I'm raving about it and I haven't even finished it yet!
Sandy Cowell
said on 17/Apr/17
I only barely remember Melissa George in 'Home and Away' - because I rarely ever watched it, not then and not now! But I am extremely familiar with Melissa from all the horrors she's been in. Then last night I watched a trailer for a film called 'Derailed', which I'm seeing later, and I doubt that's a horror - it's more of a thriller, a darned exciting one at that from what I can gather!
So before I cast my vote, I shall watch Melissa in this. I have seen that she might be 5ft6 to 5ft8. I think she is nearer to 5ft6 myself, but I'll be back here later with my final decision! See you anon!
Mamun
said on 13/Nov/11
THANK YOU ZACH !
REGARDS
supermun
Zachary
said on 11/Nov/11
Mamun gets all the ladies!
sean73
said on 12/Oct/11
guys dont forget dark city and in treatment season 1.5-6 for sure.
thorterr
said on 16/May/11
nah LA action couldnt beat Glasgow action ,Atra in candleriggs is where all the famous people dance,rob would know of it
was melissa wearing heels? yes you should have got her number ,but probably tom welling or brandon routh have it already
Scott
said on 19/Jun/09
I dunno, if you look at her in "Friends", there are a couple of wide shots of her in the living room, and she towers over Jennifer Aniston. She looks about 5'7ish to me, perhaps a bit more.
MAMUN
said on 9/May/09
Come over to Los Angsles my friend ! It's where all the action is !
Kind regards
Supermun
Brad
said on 9/May/09
Oh Supermun, you saved me. Take me across the ocean to the land of Mamun!
Leo
said on 8/May/09
She is smoking - 5ft 6 looks right though.
Mamun
said on 1/Jul/08
No , it's not the smile ! They all know" Supermun is here to save the day " !
Regards
Supermun
supes79
said on 30/Jun/08
I don't get it. Mamum dresses in ways that make even a comic book nerd like myself wince. Yet, celebs seem to love posing with him. It must be his smile.
glenn
said on 8/Apr/07
yeah she does look kinda short doesnt she?
mina
said on 6/Apr/07
was she really this height glenn? she looks like a short girl trying to wear lots of heels? but in friends with jennifer aniston, melissa is perceptibly taller!
radio_man
said on 5/Apr/07
that's the man!!!
glenn
said on 4/Apr/07
maybe a little.i joked with her.
Viper
said on 4/Apr/07
She does look really good. Did you hit on her Glenn?
glenn
said on 4/Apr/07
im a little surprised she is getting all this attention.i bumped into her at a fashion party.
radio_man
said on 4/Apr/07
my god she's gorgeous!! glenn!!
you should've aske her out on a date!!!..where did you find her?
PS; she looks the best on all glenn celebrity album I've seen
D. Ray Morton
said on 3/Apr/07
Holy Christmas. I haven't exactly followed her career, but wa-ha-how.
Anyway, I'd guess she's...she's...sorry this pic has temporarily bottomed out my IQ.
glenn
said on 3/Apr/07
sorry that accidentally came up as anonymous.im with you del mar.yes,a bit of heel.
Del Mar
said on 3/Apr/07
She's f**kin' gorgeous! And seems 1.70 range, yeah. Had she heels on?
Anonymous
said on 3/Apr/07
shes hot.wow.i have a covention name you dont rob? thats unheard of.shame on you. ;-)
[Editor Rob: ;) yeah, would have loved to meet her because of Home+Away and I used to watch Alias aswell, she looks good with you here!]
glenn
said on 2/Apr/07
i thought i sent you this rob.in fact im 100 percent.now is the time to put it up.
[Editor Rob: yes, its with me, I will make sure it goes up next, I used to love this girl back in her aussie soap days...she's done a few cons here, but I always missed the event she was at.]
Susie
said on 1/Apr/07
I think 5'6.5 is spot on
Anonymous
said on 29/Mar/07
no way! she is at least 5'7. i can tell, i'm 5'7, and i know how a woman looks with or without heels at that height. in the amityville horror, she wasn't much shorter than ryan gosling, who i'm pretty sure is at least 5'11. and, in derailed, next to 6'4 clive owen, she didn't seen small at all. solid 5'7, possibly more.
[Editor Rob: lol, 6ft 4 owen and gosling in horror movie?]
jimbo
said on 5/Feb/05
Shes only 5'6