Michael Carter-Williams Height
6ft 4 ¾ (194.9 cm)
American basketball player, who has played for Philadelphia 76ers, Milwaukee Bucks, Chicago Bulls, Charlotte Hornets and Houston Rockets. At the 2013 draft he clocked in at 6ft 4.75 without sneakers.
You May Be Interested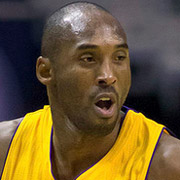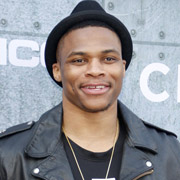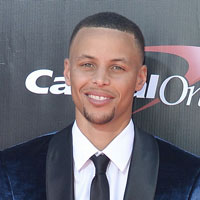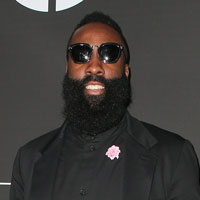 Add a Comment
23 comments
Average Guess (5 Votes)
6ft 4.65in (194.7cm)
Chris Junior Hernandez 1990
said on 23/Jul/19
For Michael i could only go as high as 6'4 1/2 looking at him with his 6'5 1/2 not less peers Bo Burnham.
Canson
said on 23/Feb/19
@Junior: Wade is actually closer to the camera than Haslem and has Better posture. Wade next to Justice Winslow who measured 6'4.5 (meaning 6'4 at a low) looks physically taller than Wade. The 1st pic you can see that Winslow's shoulders are much higher
Click Here
Click Here
Click Here
Click Here
Canson
said on 23/Feb/19
I guarantee you that Haslem is more than 3" taller than Wade. Lebron Wade and Haslem were all drafted same class yet Lebron looks 4"+ taller than Wade at times
Junior Hernandez 1990
said on 20/Feb/19
Click Here
Udonis Haslem had Wade by 3" here
Click Here
: Udonis Haslem had still edge Wade by 3". It may look 3.25-3.5" here because Haslem is closer to camera.
Udonis Haslem pre-draft measurement 6'6 3/4 so is probably holding close to 6'6 1/2 that will make Wade about 6'3 1/2.
Canson
said on 3/Feb/19
@Dream: haslem has a 6'6.75 pre draft. I would say a solid 199cm worst case. Or could be 6'6.5 but really that's more how he looks
Dream
said on 31/Jan/19
@Canson I think Haslem is probably around 6'6" range at least.
Haslem makes Dwyane look 6'1" at best. --
Click Here
------------------------------------------------------------------------------------------
At that same time, if we look at the picture of Bo Burnham and Michael, I have to wonder if Bo could actually be 6'5.375" or a stronger 6'5.25" than he's listed. Weirdly, looks the same as Haslem, if we're going by eye-level and comparison. Though I think Haslem may edge out Bo, but still. Bo shouldn't look that tall, but he looks that tall at times.
Canson
said on 9/Jan/19
@Dream: I agree two maybe 2.25". Haslem has worse posture than him
Canson
said on 21/Oct/18
@Dream: I've always wondered how tall Haslem is. He came out in 03 just like Melo Wade Bosh and Lebron. I assumed that 03 was an afternoon measurement based on how Melo and Bogans look in person but maybe some laid down before. Haslem measured 6'6.75 but maybe it's a morning height. I would peg him around 6'6.5 to be honest and MCW could be around my height. Funny that Udonis was listed 6'9" when he came in the league
Dream(5'9.5")
said on 11/Oct/18
Actually, he looks only 2 inches shorter than Udonis Haslem, but no more than that.
Dream(5'9.5")
said on 6/Oct/18
He actually doesn't look anywhere close to 2 inches shorter than Udonis Haslem.
Click Here
More like 1.25 inches, but i'm discouting Udonis Haslem's thick hair.
Junior Hernandez 1990
said on 23/Aug/18
Prob 194cm before bed.
Dream(5'9.5")
said on 18/Aug/18
@Canson Personally, I wouldn't put Kobe under 6'4 3/4". He edged out Michael Jordan and Charles Barkley.
I'd say 6'4.875" or even a full 6'5" is more than arguable for Bryant. However, the latter would be more a mid afternoon height, but he's certainly entitled to claim 6'5" more than the other two!
Canson
said on 18/Aug/18
@Dream: I agree with you wholeheartedly on the comparison between Kobe and MCW and MCW with Burnham. Makes sense tho because Kobe is likely 6'4 5/8 to 3/4 worst case
Dream(5'9.5")
said on 16/Aug/18
@Chase the reason why MCW was listed is because I brought up a comparison: Bo Burnham and Kobe Bryant both had pictures of them with Michael Carter Williams. Bo did 'look' taller than Kobe Bryant when comparing them with Michael Carter Williams. Some may disagree with me, which is more than understandable.
Click Here
(Bo Burnham with Michael Carter Williams)
Click Here
(Kobe Bryant with Michael Carter Williams)
Bo and Kobe are loosing a bit of posture, but Bo looks taller than Kobe. Again, some may disagree. @Rob @Canson @Christian and even @Junior may disagree with me a lot, and that's perfectly fine.
Canson
said on 24/Jun/18
He's not as tall as Kobe 6'4.25-3/8 max
Canson
said on 14/Jun/18
@Junior: probably my height. Maybe 6'4.25 maybe 3/8. If a guy is slightly over 6'4.5 they may get the Benny and be given 6'4.75 since no 1/8". That said he could be as low as 6'4 1/8-1/4 but likely I would say 6'4 1/4-3/8. His 6'4.75 was likely an hour out of bed like most NBA measurements are
Junior Hernandez 1990
said on 13/Jun/18
I bet this guy is only 6'4 1/2 really not up to Kobe's height.
Canson
said on 11/Jun/18
@Rob: what I meant was I thought his official measurement around that time was 6'4.5. That's because I didn't have my facts straight. I agree if he's 6'4.75, he's likely 6'4 1/4 or 3/8 or 1/4-3/8 at a low. NBA is early morning measurements too
Dream(5'9.5
said on 10/Jun/18
Rob, he holds very well with Big Show. MCW has a camera disadvantage.
Click Here
Your sources are much better than my research!

Editor Rob
He holds up surprisingly well in that photo...because there is a noticeable advantage to Big Show. Of Course Show at times isn't looking over 6ft 10...
Dream(5'9.5")
said on 10/Jun/18
It's interesting how he looks the same or slightly taller than Kobe Bryant in that one photo.
Although, I'm not going to argue too much. I can't find the picture anymore, but MCW does hold very well with 'Big Show' in another picture I stumbled upon. He was even further away from the camera.
Rob, great find for a much better source!
Canson
said on 9/Jun/18
I thought he was 6'4.5 barefoot when he measured. If this is the case he would be 6'4.25 at a low or at best 6'4 3/8. Likely he's "about my height"

Editor Rob
On Draft Express they mentioned
Click Here
around that time he was 6ft 4.75 without shoes.
I suppose depending on time of day 6ft 4.5 might be possible.
Chase
said on 9/Jun/18
This guy was a bust lol. His hands were just too small to be a successful ball handler. Not sure why he was listed, but this seems pretty accurate as far as height.
Dream(5'9.5")
said on 9/Jun/18
MCW was shorter than Bo Burnham, but MCW and Kobe Bryant had only one 'weird' picture, and they looked the same. (The eye levels are deceiving! I need to find other photos of them!)
I don't know how MCW managed to look taller than Kobe Bryant, (going by their eye level.)
Side note: I've seen some of his games, and he's actually pretty good! I hope to see more of him in the game.