Michael Crichton's Height
6ft 9 (205.7 cm)
American author, best remembered for novels such as Jurassic Park, The Andromeda Strain, Disclosure, Congo and as the creator of the NBC TV series E.R . In a fan chat from 1997 he claimed to be
"6ft 9"
.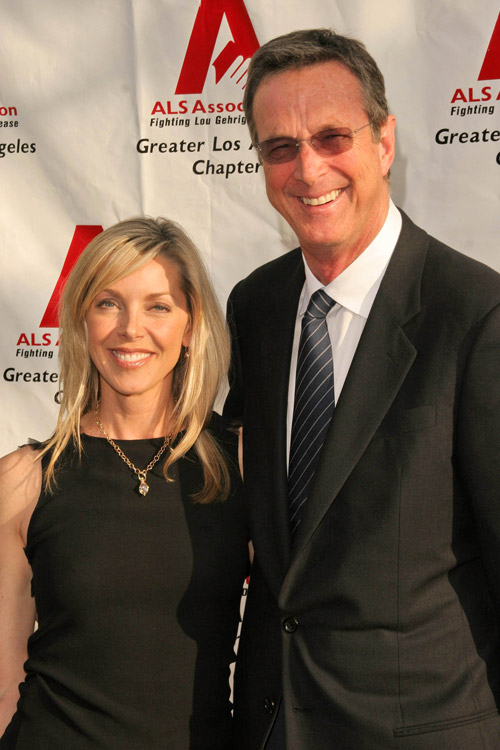 Photo by s_buckley/BigStock.com
Add a Comment
76 comments
Average Guess (23 Votes)
6ft 8.87in (205.4cm)
Rampage(-_-_-)Clover
said on 6/Sep/20
Probably closer to 6ft8 in later years
vastlybetter566
said on 6/Sep/20
@"weak 5'8"
Talking about what height a dead person will be when he "wakes up", can be interpreted in many ways.
Rampage(-_-_-)Clover
said on 18/Aug/20
6ft10 is likely out of bed for him...
weak 5'8
said on 26/May/20
Rob What height would he be when he wakes up? Also how tall is the woman? 5 foot 8?

Editor Rob
Depending on heels, she might be near 5ft 8 and Michael probably had a decent chance of 6ft 10 out of bed.

I remember an interesting quote about Michael when he was at a market:

"Because of my height, I caused a considerable commotion. The upcountry people stopped and stared. And, in common with most Asian people they laughed...it grew, swelling to fill the entire open market. They were all laughing at me, pointing and laughing....I knew they didn't mean anything. It was just an expression of embarrassment...People were dashing off to get their friends. The whole town was running to get a look at me."

mark thompson
said on 15/Mar/20
how tall is the woman rob?

Editor Rob
I think probably 5ft 7-8
GreyV
said on 11/Feb/20
I guess Gaby Ball's comment says it all. My guess is that he was 6'7" in his younger days, which explain his 6.6.75" when he died.
His 6'8" listing was probably a shoe height and 6'9" is probably coming from people who like to exaggerate heights in general.
Yes he was very tall, but people need to understand that a 6'7" guy can look huge, if you're used to see tall guys at the 6'4" range. But people at 6'9"+ are very, very tall and it's clearly noticeable.
I guess the NBA ruined people's perception on height.
Miiiiiiighty_-
said on 11/Dec/19
People saying 6'7 have no clue what they are talking about.
Did you see the pic with Sean Connery and Cage ? 6'2 is barely reaching Crichton's mouth, and Cage even looks nervous on the pics...
A strong 6'9 for sure if anything
Miss Sandy Cowell
said on 23/Oct/19
Michael would have turned 77 today. All the medical knowledge in the World doesn't stop someone getting the dreadful illness cancer.
6ft9.
RIP Michael 🕯️
Andy
said on 23/Oct/19
With Michael Douglas
Click Here
With Sean Connery and Nicholas Cage
Click Here
Rampage(-_-_-)Clover
said on 26/Sep/19
6ft7?! No chance of that....this guy was a clean 6ft9
Canson
said on 24/Aug/19
@Cmillz: if he was only listed 6'8" when he played ball, that range is possible. Maybe 6'6.5 is low but 6'7" isn't
cmillzz
said on 18/Aug/19
6'6.5-6'7 seems way too low. I always thought 6'8 range minimum, maybe even the full 6'9.
Canson
said on 17/Aug/19
6'9" is likely a shoe height. Prob 6'7"
Canson
said on 16/Aug/19
@Rob: he was only listed 6'8" in Basketball at Harvard. He likely wasn't more than 6'7" or even 6'6.5
Click Here
Junior Hernandez 1990
said on 27/Jun/19
I've ever met a gigantism men in thailand who was 6'9 1/8 when being ask how tall he is he say 206cm, this men gave me a much stronger impression of 6'9 than Crichton. I think Crichton is not 6'9 a low maybe closer to 6'8.75".
Ian C.
said on 12/May/19
Crichton was an interesting case because he showed no overt signs of pituitary giantism. Compare him to Ted Cassidy, also six foot nine, who had a slightly deformed face. Also, Crichton was strong enough to get through Harvard Medical School, and that would have to be pretty strong.
I have yet to meet anyone in the flesh who was six foot nine, and only (approximately) eight men who were six foot seven. I have met only one woman who was six foot four.
Rampage(-_-_-)Clover
said on 9/Apr/19
That anecdote about him leaving a party in a hissy fit because he finally met someone who was taller than him 😂
Gaby Ball
said on 19/Mar/19
Michael Crichton was 6'8" when he registered for basketball tryouts at Harvard, and 6'6.5" when he died of cancer. He himself never stated that he was 6'9", and spoke of standing 'a hair taller than Michael Jordan', though, in my opinion having men both men several times, this was an appreciable understatement.
The Harvard figure comes from a conversation we had in person circa 1993, and the cancer figure comes from his autopsy, which I accessed as par the course of a legal procedure undertaken on behalf of the beneficiaries of his estate.
Junior Hernandez 1990
said on 1/Jul/18
6'7-6'8 a giant. 6'9-6'10 a human dinosaur. Lol.
Sid 186.1cm
said on 11/Jun/18
Now I understand why he wrote Jurassic Park..cause he himself is ****ing huge
Junior Hernandez 1990
said on 31/May/18
Honestly Crichton look a full 206cm with Connery and Cage.
Canson
said on 1/Feb/18
6'10 or close to it out of bed
6'8.5-.75 at his lowest. A guy his size can lose easily 1-1.5"
Some Guy
said on 9/Jan/18
According to some pictures I found by googling, Crichton was two heads taller than Steven Spielberg. Those pictures make him look like Robert Wadlow in comparison!
Rampage(-_-_-)Clover
said on 8/Dec/17
I think a solid 6ft9....easily 6ft10 out of bed
Luigi
said on 1/Nov/17
Rob, Chricton was also a director and was more taller then Nick Cassavetes.
Put him in "Directors Heights"!
Junior
said on 24/Oct/17
I believe he was at least 6'10 fit in a leather shoes on. 205cm before bed before he pass on.
Mr.big
said on 17/Apr/17
Rob, do you think he was more like 205 cm or 206 cm?
Editor Rob: he could look both marks, guys that big have potential to shrink a bit more, so I'm sure earlier in the day he probably seemed even taller in person.
R
said on 10/Dec/16
Rob, it's possible he was 6'8.75 "(205 cm)?
Editor Rob: R, you could make a case for it.
Mr. R
said on 5/Dec/16
Mr. R - I think the book that I read was "The Height of Your Life" by Ralph Keyes that came out in 1980. I'm sure that you can get it on Amazon for real cheap.
Mr. R
said on 1/Dec/16
Years ago, I read in a book that Michael shot up to 6-10 and his 6-7 dad kept walking around on his tip toes because he didn't like his teenage son being taller than him!
183cmAriel
said on 30/Nov/16
looks like stephen colbert LOL
Geoff
said on 5/Nov/16
Out of interest, do you think he's the tallest celebrity whose fame isn't related to his height? When you get close to or beyond the 7ft mark every celebrity is either a basketball player or another sport where height is useful, wrestler or actor who made it playing giants or monsters.
Editor Rob: Geoff, that sounds very likely.
S.J.H
said on 18/Oct/16
I believe he add up an inch. 6'8 a call
Sandy Cowell
said on 17/Oct/16
6ft9 - that's incredibly tall! I thoroughly respect his work. By the way, isn't he a doctor - yes a doctor doctor - one of medicine?
Ah no, how sad! I've just noticed that the poor man is no longer with us. He certainly left us with some cracking work to remember him by.
Sandy Cowell
said on 17/Oct/16
6ft9 - that's incredibly tall! I thoroughly respect his work. By the way, isn't he a doctor - yes a doctor doctor - one of medicine?
James B
said on 21/Jul/16
Rob at 13:49 at the jurrasick park premier he is described as "6ft8"
Click Here
Rifle
said on 20/Jul/16
Legit 6'9.5"(207cm) tall.
Ian C.
said on 19/May/16
The tallest man I have actually seen standing before me was 6 foot 8. I've known four others who were 6 foot 7. So Crichton was one in hundreds of thousands.
I worked for a few weeks in a rural village in Mexico in the early seventies, and the villagers had no electricity, and consequently no television. Most of the people in that village had never been more than fifty miles from it. The Mexicans are short, and I am 6 foot 4, and the villagers stared at me as if I was a freak, which I kind of was, to them.
Bard
said on 15/May/16
6'9 at least.
Arch Stanton
said on 10/Oct/14
I think that photo was late 90s though and Connery looked more 6'1" range by then so 6 ft 9 is probably accurate.
Arch Stanton
said on 10/Oct/14
Rob he looks nearer 6'10 with Conner and Cage doesn't he
Click Here
Funny, he makes Connery look like a 5 ft 8 fella and Cage like 5 ft 6!
Arch Stanton
said on 10/Oct/14
Rob, somehow "Back" got in there, I think ER without the dot is correct. Is there no photo you can use? That's a pity.
[Editor Rob: there is a photo but not really much to illustrate his height.]
Arch Stanton
said on 9/Oct/14
Is there a tall photo of him or something which can be used? The one with Harrison Ford and Spielberg is good.
Arch Stanton
said on 9/Oct/14
Rob you might want to update the US Author, best remembered for Jurassic Park, The Andromeda Strain, Disclosure and creating the NBC TV series E.R. Can you also update (remove) the Now he's a big guy, but that big???. If you g image him with Connery and Harrison Ford he really did look easily this. He looks 6'10 with Connery and Ford and looks a foot taller than Michael Douglas. He also looks at least a full head taller than Dennis Storhøi who is listed at almost 6 ft.
Rampage(-_-_-)Clover
said on 17/Dec/12
I think he could have been 6ft9 or 6ft10. A very articulate and good looking man who left us far too early.
Arch Stanton
said on 25/Nov/12
Rob, you indicate that you don't think he looks this big in your above comment with three question marks. Don't you think he looks this height next to Spielberg? Is it because he has also been listed at 6'7" or 6'8"?
[Editor Rob: not looked at this page or him for a few years, ]
Arch Stanton
said on 25/Nov/12
Ice says on 30/Sep/12
Ive met this guy .I fought he was taller , looked like flat 210 cm to me
I think he also claimed 6 ft 10. Possible he was 6'10" morning height. But I think he just about looks a legitimate 6 ft 9. Clearly at least a foot on Spielberg and looks virtually a giant in that photo.
Ice
said on 30/Sep/12
Ive met this guy .I fought he was taller , looked like flat 210 cm to me
mike 6 feet out of bed
said on 7/Aug/12
Might be taller than 6"9 but that's by looking at photos
anon
said on 2/Jan/12
It is Spielberg. Here's another take:
Click Here
The angle seems tilted to the right, but even so, he's clearly every inch of 6'9".
leo
said on 4/Dec/11
always been a legit 6'9".
Shaun
said on 10/Nov/11
Na I don't think its Spielberg but Crichton's legs come up the chest of the guy next to him!!!
Shaun
said on 10/Nov/11
Click Here
Boost the resolution size. Looks over a foot taller than anybody else in the picture here, although the camera angel is slightly in his favour. If it were level I still think all are below shoulder level so he's a least a foot taller. The second guy from him look s a bit like a younger Spielberg and perhaps 5'7"-5'8" range so it could be him. But I think he actually was that tall, he looks taller than 6'6"- 6'7" guys and I've heard stories of people getting a !!!!! giant alert whenever they saw him. Egghead glasses aside he was something of a handsome geek much like Jeff Goldblum.
LAN Jiao
said on 26/Oct/11
I change my mind. Connery 6'1 , cage 5'10 and late crichton 6'8.75
LAN Jiao
said on 25/Oct/11
Cage is 5'10. 6'1 in lift. Crichton is 6'8 and connery 6'0.5
Shaun
said on 21/Aug/11
Click Here
At least 6'9" next to 6' Cage and 6'1.5" Connery. He's a full head taller than Cage which is about 10 inches.
Cranberries (17m, 193.75-191.25)
said on 25/Jun/11
I wonder why he's cited some places as being 6'7"?
Maggie
said on 7/Apr/11
I once sat across from him in a restaurant,- he was dining alone. Even sitting, he had a looming presence.
Very handsome.
Moke
said on 20/Jun/09
I was pretty shocked to read, that he recently died of cancer. Such a huge and certainly strong man, not to mention his success. R.I.P
Doug
said on 18/Mar/09
I heard somebody say they met him in an elevator in NYC and said "they were dumbstruck by his sheer height they forgot to say hello". They said "he had to bend his head at 90 degrees to fit through the door. 6'9" is an astounding height and pretty much matched by his intellectual superiority too. I bet a lot of people felt quite intimidated by him.
Henri
said on 7/Nov/08
Rip Tall Man
Ivan 6'2.25
said on 7/Nov/08
R.I.P BIG MAN.
Elf
said on 5/Nov/08
Amazing height. Amazing man. Rest in peace
Ange
said on 19/Oct/08
This is legit, though I've heard 6'10 before. Sweet boneless Jesus. This was one of those "!!!" moments when I saw him. I think I was at his elbow (5'1) or something ridiculous like that.
Anon2008
said on 28/Apr/08
I am kind of amazed at some of these really big authors.
OhYeah
said on 6/Mar/08
He's definetely 6 foot 9. I'm abit over 6ft10 I certainly confirm and agree that he is. But anyway, does it matter? The guy wrote Jurassic park which turned out to be way "taller" then anyone will ever be.
dickie
said on 5/Feb/08
yep tht's absolutely right he's 6'9". his peak height was 6'10" as mentioned by crichton himself.
Hacksaw
said on 15/Nov/07
If he says he's 6'9", then he's probably 6'9". 5'9" guys lie about their height -- 6'9" guys don't.
Bleemo
said on 30/Jun/07
This guy is all over the shop I've read as low as 6'7" and sometimes 6'8", either way he is bloody huge.
6'8" claim here
Click Here
Ian
said on 8/Feb/07
I've met him, my uncle Charles "Chip" Kidd did the jacket design for Jurassic Park for him. I'm 6'10" and he's the only person I've ever met as tall as me. It felt nice to know tall people can be successful too.
Padraig
said on 12/Nov/06
Another tall author is William Gibson:
"I used to be something above 6-foot-5, but I think I've lost some height", in 1997.
Beverly
said on 30/May/06
I've met him, stood next to him, and asked him. He's 6'9." I'm 5'9" and he towers over me.
J.
said on 23/May/06
He says "I am 6'9" tall", in this interview:
Click Here
J-Dog
said on 4/May/06
He is a huge man, period.
Editor Rob
said on 15/Apr/06
Another couple authors:
Scott Adams, "I'm 5'8", Harlan Ellison "I'm 5ft 5", J Michael Straczynski "I'm 6ft 5...maybe in shoes"
elizabeth
said on 12/Jun/05
he is 6'9". he's commonly listed at 6'10" in interviews and articles, but i guess he's 6'9" at his own admission. i'm a fan of his writing and was also incredulous that he was that tall, but when you look at him in pictures with other people, including actors who are supposedly 6'1" or 6'2" he is easily 6'9".