Michael Fairman's Height
5ft 9 ½ (176.5 cm)
Peak height was 5ft 10 (177.8 cm)
American Actor, known for appearing in films such as 13 days, Dead Silence, Forces of Nature as well as TV shows like The Young and the Restless, Cagney & Lacey, LA Law and Firefly. We met him at a Glasgow Starfury Convention in 2007.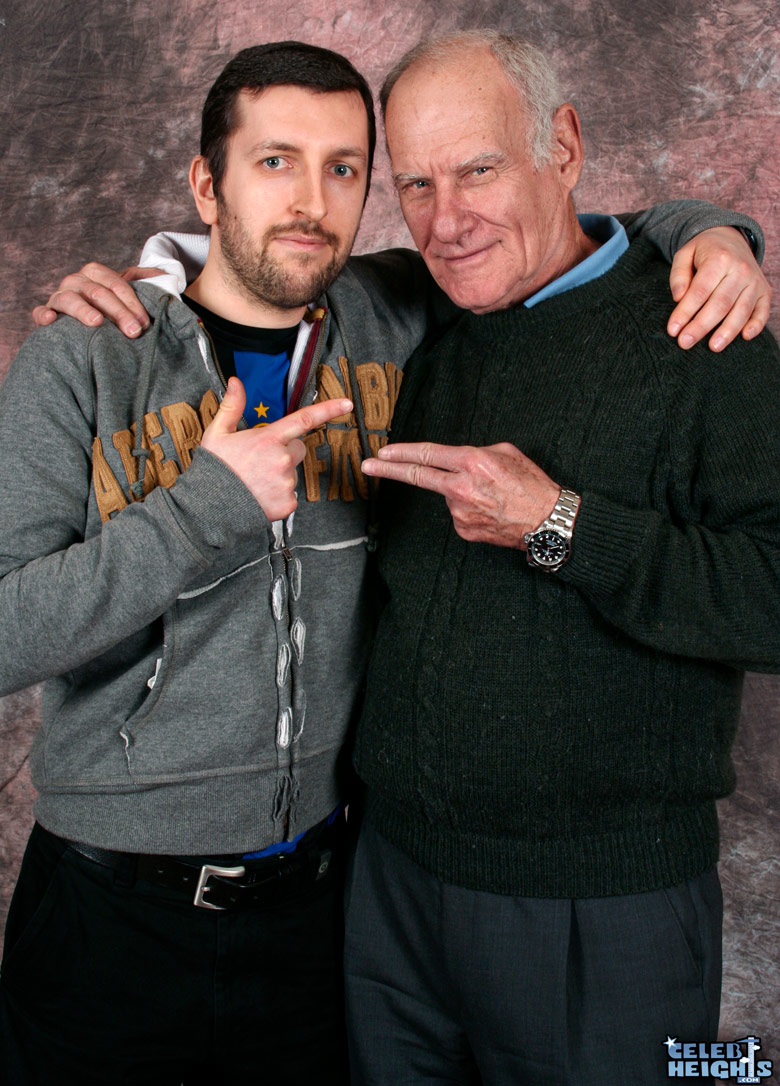 5ft 8 Rob and Michael
5ft 8 Jenny and Michael
You May Be Interested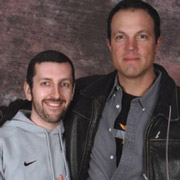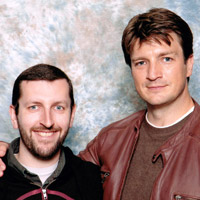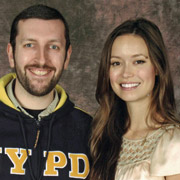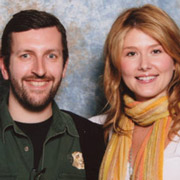 Add a Comment
30 comments
Average Guess (4 Votes)
Peak: 5ft 10.25in (178.4cm)
Current: 5ft 9.56in (176.7cm)
Nik Ashton
said on 28/May/20
He's certainly not over listed!
Colberto
said on 23/Nov/18
looks as listed and I'll give a big strong 5'10" for peak
Paul Wood
said on 7/Sep/18
He has a large head for a man of that height. For men, head length and torso length can add some height even if they are quite short limbed. There's the old saying that most of a woman's height is in her legs, and I think it's true. I've often seen photos of long legged women and it turns out they are not as tall as I thought.
sahar
said on 30/Aug/06
anhtony callea is one of the my best faviret singa and he is very hot singa,i like him as a singa.
Lala
said on 7/May/06
Anthony Callea is listed everywhere as being 158cm. He can't have grown...
Jane
said on 10/Apr/06
I am 5'2"...stood next to Anthony and he was approx 3 inches taller.
I'd say 5'5"...little but not abnormally so.
(And actually *really* good looking in person!!)
Jess*
said on 26/Jan/06
I agree with Editor Rob. His shoes do give him a tiny bit of extra height, and his able to pull it off.
Kitty
said on 16/Jan/06
i love anthony callea! i met him twice too! i am 160cm [still growing] N anthony is still taller than mee xD hehe.. woot!!!!!! *mwa*
Libby
said on 30/Dec/05
Ive had a pic taken wif him n im 5'0 so hes bout 5'2.
mizz callea
said on 13/Dec/05
i met anthony twice and his not small hes so cute and i love him no matter wat i love u anthony i hope u read this cause tu amio mwamwa im italian
matthew
said on 13/Dec/05
trust me , callea is 5'2" or 158cm, hes suprisingly tiny , because on Rove Live , a program in australia , the host which he is only about 5'5" , stood at least 2 to 3 inches taller then callea, when anthony came on for an interview , they stood next to eachother.

Editor Rob
the rove guy has said himself as being 173cm...
Adriana
said on 28/Nov/05
I met him and he was 20 or so cm taller than me and im 13 and 142cm i still love him
Rhianna
said on 27/Nov/05
He is 5.3.75 right
Brett
said on 23/Nov/05
Why on earth do you guys come on here with random comments about how being short doesnt matter aslong as your a nice person, and 20 percent of guys are that short etc blah blah, this site is here to seek out a celebrities height, not to dwell on our inadequecies.I can tell you Rob, that this man is one tiny dude, Compared to Andrew G ( Presenter for Australian Idol) who is under 6feet tall, anthony is barely level with his shoulders, and from my knowledge Callea does claim to be 5'2". Id peg him at 155-160cm, as many a girl I know , including low 5 footers have said he is tiiiiny.
Samantha
said on 12/Nov/05
Listen guyz Anthony Callea is as tall as he is it dosent matter how tall u
are just as long as your a kind and nice person so we can stop saying he is this hight and this hight because how tall he is is fine
love samantha
carly callea
said on 7/Nov/05
ive met him and hes not all that small
hes real hot though
ive seen him loads of times
okay only 4
fred
said on 5/Nov/05
I've met him and i reckon his about 5'3"
matt
said on 4/Nov/05
pfft , he is definitely 158cm , or 5'2" , he has been listed eevrywhere as 5'2"!
Eden
said on 21/Oct/05
Anthony is beautiful just the way he is!
hot4anth
said on 15/Oct/05
he says he 167cm, I dont care about his height hes always making himself look taller anyway.
emma
said on 13/Oct/05
sometimes in magazines and stuff, it says he is 158cm but in his interview on Lowie's hot30 countdown, he said he was 166cm... ???
u know, it doesn't really matter to me, as long as he sings and he stays as the person he is, then im happy. :)
pam
said on 10/Oct/05
hey
well to get ur facts right anthony is actually 158cm i have asked him myself
and WHO CARES if hes short he can't help it seriously people go on and on and on about his height
yeah so wat if he is short
anonymous
said on 28/Sep/05
what Dicko really said after the performance was "You may only be 2 feet tall but tonight, you're a giant."
sam
said on 27/Sep/05
heres proof for you... the episode when Anthony first sang 'The Prayer' and Dicko said something to the effect of "You may only be 5'2" but you're the biggest man in the house after that ... ", so I think thats conclusive evidence
Aussie Guy
said on 25/Sep/05
Hey I've seen this guy on TV many times next to alot of people. I remember seeing him standing next to Hilary Duff and he looked 1 inch taller than her (she was wearing sneakers so was he) including his hair. I actually give this guy 5'2 or 5'3 max. He's the smallest male celeb in Australia
Lori
said on 25/Sep/05
When Idol finished I saw him at the shopping centre signing some stuff. I'd say he's 5'4.
sam
said on 24/Sep/05
Im aussie, Ive met the guy many a time, hes damn tiny, he claims to be 5'2", and he isnt anymore then this, and he wears big heals.
Grace
said on 22/Sep/05
Anthony has said in the Australian magazine 'Who' that he's only 5'2"
Qwerty
said on 22/Sep/05
I reckon he's 5ft3, 5ft5 would be the absoulute maximum.
Sam
said on 21/Sep/05
Hes more like 5'2", nowhere near 5'5", seen him many a time and hes no more then 5'2"