Michael Mando's Height
5ft 6 (167.6 cm)
Canadian actor, best known for playing Nacho Varga in TV series Better Call Saul and Vic in Orphan Black.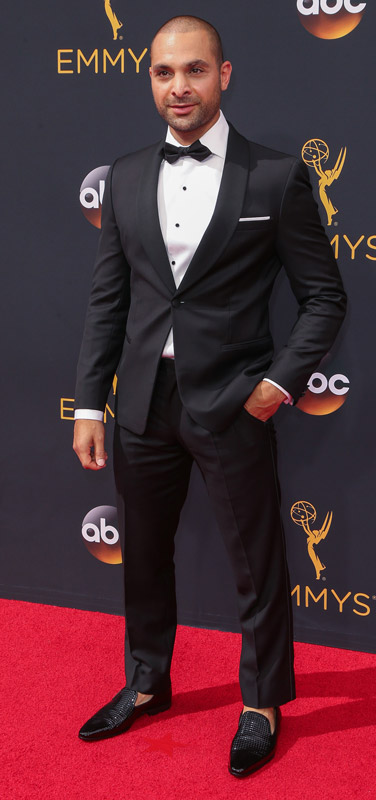 Photos by PR Photos
You May Be Interested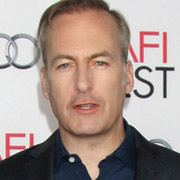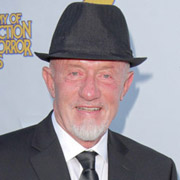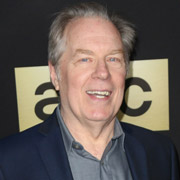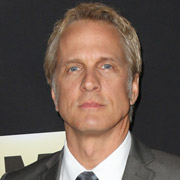 Add a Comment
25 comments
Average Guess (31 Votes)
5ft 6.5in (168.9cm)
Leesheff85
said on 16/Jan/21
Rob maybe if Michael is a flat 5ft 6 then raymond Cruz should be downgraded half an inch to be honest theres not a whole lot of a height gap between him and Winona ryder in alien resurrection

Editor Rob
they can look pretty close I feel, Mando has a frame (and head) I think that can make him look taller than he is.
DOugTheGreat
said on 12/Nov/20
Hey Rob, by looking at this picture with Jesse Eisenberg, don't you think he clearly need a downgrade? :
Click Here
There is a swamp scene in the hummingbird project where they have the exact same footwear and you can see the pretty much same 1.75/2inch difference between them. I think he is in the 5' 5.5 range. Here a picture :
Click Here
Great actor, he really look bigger on screen by his presence. (And good footwear/boots)

Editor Rob
he does look 5ft 5-6 range there, his shoe heel looks thinner though.
Blanc
said on 13/Aug/20
Makes me feel better that I'm the same height as Nachito
Littlelee5ft6
said on 6/May/20
Yes or maybe raymond cruz has shrunk alittle by 58? I think michael looks a flat five six

Editor Rob
If Cruz has shrunk it would be a small fraction.
Blanc
said on 17/Apr/20
Are you sure on him? He looks to have half an inch on Raymond Cruz in Better Call Saul, I don't think you should list them the same

Editor Rob
He could be the more stronger 5ft 6-6.5 range
Panchsfhool
said on 18/Mar/20
Thought it was 5"9. Remember was a film showing some id stuff and his character was listed 5"10 or something like that. Personally i dont have problems when short men appearing as average on films plus camera can make everyone look taller
Christian 6'5 3/8"
said on 14/Dec/18
@bcsfan
He could be
bcsfan
said on 12/Dec/18
Does 155lbs seem about right Rob? He is very lean and pretty muscular as well.
Monkey knees
said on 28/Sep/18
5ft 6/6.5 is correct. There was a scene with his driving license in the latest BCS episode with a height listing for his character of 183cm! Laughed out loud. A relatively "average" height cast.
Jojo b cool
said on 25/Jan/18
Wow!! See how crazy the camera angle can add hieght. This guy looks a strong 5'8" to me. Good proportions.

Editor Rob
See him at the end of Spider-man, several inches shorter than Michael Keaton.
Johnny
said on 4/Sep/17
@Rob his agency lists him at 5ft 9 and 170 pounds.
Click Here
Editor Rob: it's a very optimistic figure.
MichaelR
said on 16/Aug/17
One of the best 5'6"ers out there. I mean he carries that so confident.
Aza
said on 29/May/17
As listed. Should have worn a pair of socks with the tux.
VeryShortRussianDude
said on 12/May/17
I saw him in 2012 I thought he looked around 5'6 he also looks it with 5'9 Bob Odenkirk.
Revisionist
said on 11/May/17
No wonder most people have the perception that 5'9 is short. At least he didn't claim 5'10.
He's noticeably shorter than an aging Jonathan Banks, who appears to be struggling with even 5'7" flat these days on Better Call Saul. In order to appear consistently shorter than someone, the difference has to be greater than an inch, and it's easy to gauge the difference between these two from the show because there are lots of 4K wide shots of them together (much better than the picture below):
Click Here
Peter 179cm
said on 8/May/17
He's far from looking 5'10 maybe 5'7 max with his proportions.
Some Guy
said on 7/May/17
He looks 5'10" to be honest..
MichaelR
said on 5/May/17
Damn, never thought of him being 5f6. Anyway, great physique and charisma!
MJKoP
said on 4/May/17
Keemstar said on 1/May/17
He is best known for playing Vaas in Far Cry 3, I think that should be part of the "best known for.." section as well.
Yup, what a memorable role! Though I'd say his 5'9" listings are "the definition of insanity". :D
Peter 179cm
said on 4/May/17
He claims 5'9 because Vaas is supposedly that tall.Maybe the definition of insanity has gotten into him!😉😂Lol joking although on a serious note he does look like he can act as a psychomaniac bad guy.
5'7 15.3 year old boi
said on 3/May/17
Wtf, Is he that short, He is listed às 5'9, I Would say he is 5'7"
Shortz
said on 3/May/17
How can he claim to be 5'9" when he looks about 5'6"?
Editor Rob: maybe it gets him in the door at more auditions?
Ed
said on 2/May/17
Rob, have you thought of adding Raymond Cruz (guy that plays Tuco Salamanca) also? I'd say he's probably 5'6" to 5'7" range.
Editor Rob: he is a possibility.
Keemstar
said on 1/May/17
He is best known for playing Vaas in Far Cry 3, I think that should be part of the "best known for.." section as well.
Andrea
said on 1/May/17
I thought 5'5-6 (like 5'5.5 range) was more feasible for Michael but 5'6 is still certainly better than that 5'9 mark he gets listed at on the net...
Editor Rob: to be fair, the mark does come from himself or his talent agent. Either way, 99% of actors know what it on their resume, so they in effect are agreeing for that info to be out there.