Michael Palin's Height
5ft 10 ½ (179.1 cm)
British actor, famous for Monty Python. On one of his travel shows (80 days) he mentioned his height once as being:
'5ft 10 and a half'
, which he also had in his
Spotlight Casting
page.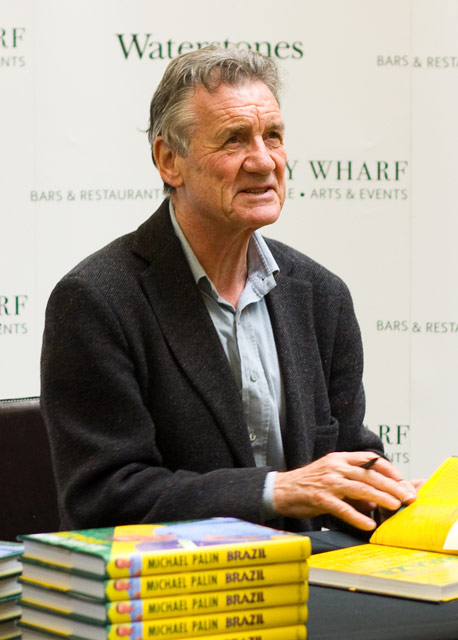 Photo by michaelpuche/BigStock.com
Alan is quite keen to show off the body scanner in the basement and the instant computer details of each patient. So far, all the results of my tests show no danger areas. I'm four pounds lighter than I was when I came seven years ago at eleven stone seven, and I'm five foot eleven inches - which is news to me and means I'm officially taller than I thought I was!
You May Be Interested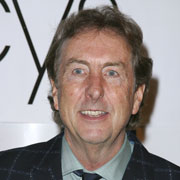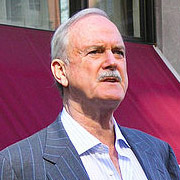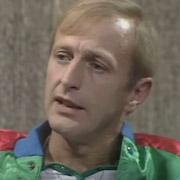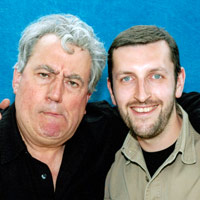 Add a Comment
34 comments
Average Guess (12 Votes)
5ft 10.98in (180.3cm)
Rampage(-_-_-)Clover
said on 27/Mar/21
Rob, is 5ft11 peak a possibility?
I don't know what year that quote is from though..

Editor Rob
the quote about body scan was from his book Halfway to Hollywood, which is basically diary entries from 1980's.

The date he put for the Bupa scan was Thursday June 26th, 1980.
OriginalAnon
said on 22/Nov/20
I also thought he was about 5'11''.
Miss Sandy Cowell
said on 30/Sep/20
I saw Michael being interviewed on 'The One Show' last night, telling Christine where in the world he'd like to visit next.
He was speaking through a big screen, but I've seen enough of his travel programmes to agree that he looks a convincing 5ft10.5. Furthermore, I've just received my copy of a Stalin send-up movie in which he stars, so there will be an abundance of opportunities (hopefully!) of sizing him up with the other actors.
😁👍🌍🌎🌏
Matt6'5"
said on 11/Sep/20
I honestly thought he was like 5'7! But I know him primarily from "Python" where he was surrounded with tall co-stars like John Cleese, and Graham Chapman.
berta
said on 25/Jul/20
i always thought 180 cm guy but if he claims 179 then thats right. he still looks about this height doesnt he? at his age he should have lost maybe 3-4 cm
Leroy Zanlech
said on 8/Dec/19
I worked with him for 2 weeks, side by side doing a documentary. Such a nice person to work with, professional, truly a craftsman of his trade. and yes I can assure you that 5'10 seems about right, I am 5'11 both regular shoes, he seems just a tad bit shorter in person.
Vibram
said on 3/Nov/16
5ft10.75 peak. 5ft10 today.
Paleman
said on 2/Jun/16
He usually did look to be a weak 5'11" next to Idle. Flat 5'9" for him is garbage.
howhiami
said on 23/Feb/16
Seen him in Sheffield city centre. I think five ten and a half is about right.
howhiami
said on 23/Feb/16
A few years ago I saw him in Sheffield after a book signing. I'm Five Ten. He had about an inch on me in shoes. No way is he over six feet.
movieguy
said on 4/Jul/15
Looked normal size with the Pythons some of whom were very tall. I think his stated height is accurate.
Maverick
said on 5/Dec/14
He has also claimed 5'-11" in a magazine interview.
Vibram
said on 21/Nov/14
He did look a strong 5ft10 guy in the late 80's. He towered nearly all of the Indians on his 80 Days series.
Arch Stanton
said on 10/Oct/14
Completely baffled. Jamie Lee Curtis is barefoot in A Fish Called Wanda and she's virtually his height and he's in shoes!!!
Mark
said on 1/Apr/14
Always struck me as a 5'9ish sorta guy, he's not much taller than some of the people he meets in his travel docs.
Shaun
said on 26/Aug/12
Firth does have relaxed posture though which might account for it.
Shaun
said on 26/Aug/12
Click Here
Well, stood next to Colin Firth here he looks a bit taller than this. I had the impression he was quite tall for some reason and 6'-6'1" range. I still think he looks as though he could be James Cracknell's father though, there's a strong facial resemblance.
guyfrommars
said on 29/Dec/11
He was never this tall. 5'9.5" in his peak, 5'9" later. He looked nearly 3 inches shorter than 6' Eric Idle, and around the same height as 5'9" Terry Gilliam.
Godred
said on 14/Nov/11
@Shaun - Only to you.
Shaun
said on 1/Jun/11
Strange, he could look 6'1".
Dries
said on 28/Mar/09
In his documentaries he certainly looks taller ...
ryan
said on 24/Dec/08
Sarah always looks 5'7-5'8 in heels so I'd say she's 5'4-5'5.
EJ
said on 24/Oct/08
How about Sarah Palin, the soon-to-be former Vice Presidential candidate?
Schnouzer Breath
said on 26/Mar/08
yes, seems at least 5-10, as he was usually the tallest one around in many countries. met him once, but he seemed about 4'3", albeit he was sitting down...
Peter
said on 16/Sep/07
He's 5' 10 1/2". He mentions this in one of the first books - maybe Pole to Pole? - can't remember for sure now.
Next to most of the people he's met in Asia or the Pacific Rim, he's quite tall!
Anonymous
said on 23/May/07
A genuine 5ft 10in actor. Did look 6' - 6'1 on his travel shows. Did tower many people he met around the World on his shows! was suprised to learn he was 5'10.
betty
said on 24/Apr/07
just about 5'10 probably 5'9 on a bad day ;)
sf
said on 4/Aug/06
Michael, himself, has stated he's only 5'10" (on Python) or 5'10" and 1/2 as referenced above...
bernar
said on 4/Aug/06
I have recently watched movie Brazil. Mr Palin seems to be 1 inch shorter than Jonathan Pryce (6f2inch according to imdb.com).
Steven
said on 14/Mar/06
Seeing him next to Terry Jones I would have to say 5'10''.
Alan
said on 24/Feb/06
He has to be 5'11'', and by the way, there is no way that Idle is 5'11'', he is definitely a six footer and on "Do not adjust your set" he stated himself as 6'1''.

Editor Rob
yes, he's not that short...although these days I'm not sure if he's more around 6ft mark
sf
said on 23/Feb/06
In a skit on Python, Palin says he's 5'10".
Bill
said on 22/Feb/06
Although the IMDB says 5-9, but 5-11 ish is about right I think
Bleemo
said on 17/Jan/06
One thing I will say in this man's favour is that you need to take into account the heights of some of the other Pythons i.e. John cleese 6'5, Eric chapman 6'2, Eric idle 5'11. Even a guy of 5'10 would seem a little short next those guys, poor Terry Jones.