Terry Jones Height
5ft 8 ¼ (173.4 cm)
English Actor, Writer and Director, best remembered for Monty Python. In an episode of 'Do not adjust your set', 5ft 8 is given as his height.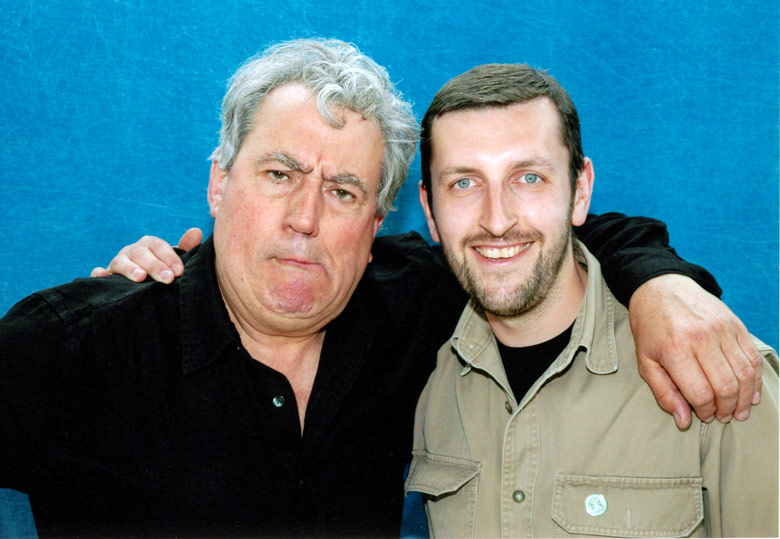 5ft 8 Rob and Terry (1942 - 2020) @ Collectormania 2007
You May Be Interested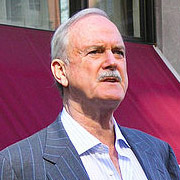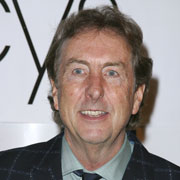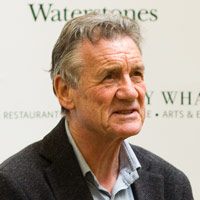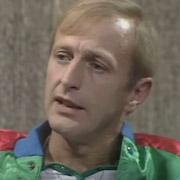 Add a Comment
44 comments
Average Guess (18 Votes)
5ft 8.32in (173.5cm)
Canson
said on 21/Nov/20
Odd thing is he probably only edges Rob due to head size (in the pic)
Miss Sandy Cowell
said on 15/Aug/20
I've only just found out that Terry Jones passed away in January of this year at the age of 77. What sad news.
5ft8.25
RIP Terry XXX 🕯️
JohnMoore-162cm
said on 29/Apr/20
Probably 174 cm peak is possible for this guy.
R.I.P.
mark thompson
said on 5/Feb/20
didn't realise he died so recently. rip.
Miss Sandy Cowell
said on 31/Jul/19
I'll give this funny boy 5ft8.25. 😃
Omarrr
said on 26/Nov/18
No he is 5ft9 flat
Eurovision
said on 15/Mar/18
He looks a little taller than Rob, my best guess would be 5ft 8 1/4 in
Giorgi
said on 29/Jun/17
Canson said on 28/Jun/17
@Giorgi: because Rob has said many times "I'm 5'8 1/8 or 173cm at my lowest". That's his normal low in the afternoon.
"The lowest" I think is night height, not afternoon height. Rob has also said that he considers himself 5'8.25 when determining celebrity heights next to him. And if you see the video, he's taller than 173 cm at his lowest, let alone 172.7 cm.
Christian-196.5cm (6ft5 3/8)
said on 28/Jun/17
Terry doesn't look any taller than Rob to be honest. So 174cm can be ruled out for him.
Canson
said on 28/Jun/17
@Giorgi: because Rob has said many times "I'm 5'8 1/8 or 173cm at my lowest". That's his normal low in the afternoon.
Giorgi
said on 28/Jun/17
Christian-196.5cm (6ft5 3/8) said on 15/Jun/17
@Giorgi
No, Rob's exactly 173 on the nose (5'8 1/8"), flat 5'8" would be 172.7
I don't know where you get these super accurate measurements for every living person on this planet but in the youtube vid Rob is a solid 173 cm and can stay at 173.3-173.5 on a good day.
Christian-196.5cm (6ft5 3/8)
said on 15/Jun/17
@Giorgi
No, Rob's exactly 173 on the nose (5'8 1/8"), flat 5'8" would be 172.7
Sandy Cowell
said on 6/Jun/17
@ Rob - Yes, I'm sure dressing up as a woman is no skin off his nose! All the Pythons used to do it! But what really made me laugh would be the ridiculous voices they spoke in! No woman I've ever met speaks like that!
Sandy Cowell
said on 4/Jun/17
Is Terry pulling a funny face or wasn't he quite ready for the camera?
Anyway, I know some Monty Python fanatics who weren't even born when they were on the TV all those years ago! To be honest, they were on so late that it was way past my bedtime, so I didn't even see them first time round, and that's saying something!
It's great to see Terry went on to make such a remarkable career as a film director! It must have been fun to meet him, Rob!
Yes, he looks a little taller than you here, but I take it from your reply to CD's Yuletide comment from 2014 that you were both a bit 'loose!' That can always distort the truth, so I'll give Terry 5ft8 exactly!
Editor Rob: I remember the organiser said Terry might be dressing up in costume, some women character I can't remember who, but seems he decided against it...he was pulling a few interesting faces with people.
Giorgi
said on 23/Dec/16
Rob is actually a bit taller than 173 cm so probably 174 cm is possible for this guy.
CD
said on 27/Dec/14
Rob how come he looks taller? Is the angle or did you lose height from him holding your shoulder?
[Editor Rob: I thought he was very similar height, but we both are a bit loose here.]
Ice
said on 27/Dec/14
Massive head
Sam
said on 13/Aug/14
Was he funny in person, Rob? He seems like a guy whose always clowning around.
[Editor Rob: he was supposed to do this photoshoot in costume, like the 'old housewife' one with pinny and wig - but probably backed out quite late and thought better of it! Still he was chatty and interesting back then.

Don't think he did or would do another event like that.]
avi
said on 14/Apr/14
@lelman says on 5/Apr/14
i saw that too i think its his shoe height rounded up so 5'8-5'8.5 in shoes 5'9.75 rounded up to 5'10. its just a sketch. Cleese definitely was around 6'5
lelman
said on 5/Apr/14
He claimed to be about 5ft10 in the Archaeology today episode.
Click Here
You think he could have been closer to 5ft9-10 in the day, or it's just a random estimate for the sketch?
[Editor Rob: 5ft 9 is possible]
avi
said on 30/Dec/13
@Rob
Is it possible you are the same height?
[Editor Rob: he looked around 173 range]
Rusty
said on 22/Aug/13
This is a hard height to guess. He looks a good quarter or half inch taller than Rob in this yet his posture is odd and his head is so oddly shaped. Likely 5'8.5" at peak and rounded down
avi
said on 31/Jul/13
He's your height Rob. Cleese has 7 -7.5 inches on him. Maybe 8. So this proves cleese is 6'4 at most I'd say.
Matheuscore
said on 14/Jan/13
5'7.75-5'8.
Zaza
said on 22/Oct/12
In my opinion, Terry looks shorter than 5ft 8, even in the early days of Monty Python. I know John Cleese is exceptionally tall, but even at the side of Michael Palin, Terry looked so small!
LG69
said on 4/Oct/12
@Andrew, I doubt Rob is 5'9" in the morning. That would mean he loses 1" of height...highly unlikely. I'm 5'9 1/2" out of bed...5'9 1/4" during the day...5'10" with shoes. Anyway, Terry looks 5'8.5" to 5'8 3/4".
Mr. Tempus
said on 10/Jul/11
He is 5'8.5
Andrew
said on 5/Jun/11
he is allowed to say 5'9''(morning height), since he seems to be a bit taller than rob and rob is 5'9'' in the morning as well.
John
said on 22/Feb/11
So is it your night height or evening height? U seem to contradict yourself by saying both night height and this 5 hrs on your ft
Business. I measured 5th 10 at 4:45pm. Way more than 5 hrs on my feet. So if I drop a few mm below that, I'm no longer 5th 10? Even though I was all day? Please explain.
[Editor Rob: if you drop a fraction below 5ft 10 then still say 5ft 10, if you drop to 5ft 9.5, then I personally wouldn't say 5ft 10. I guess it is a fine line between when to say 5ft 9.5 or 10.

by lunchtime you are very near your low, so for me, my height at lunch is really the same as evening, and for most of the people I've measured the difference on average is a few mm.]
guyfrommars
said on 21/Jan/11
There's a short surrealist sketch in Monty Python's The Meaning of Life, where Jones is standing next to Graham Chapman, who's dressed as a transvestite with huge (6-inch?) platform heels. Although lens distorsions are also used to make them appear tiny and huge, Jones barely reaches his chest. It could easily be a foot difference between the two of them (5'8" and Chapman 6'8" in those platforms).
Alex5
said on 6/Jul/09
What a great guy Terry is. A truly great human being and very funny person. Terry Gilliam too!
Barry Langcaster
said on 26/Jun/09
Does look 5'8.25-5'8.5 here , he most likley was taller during his Python years maybe 5'9 or a bit less, he is a few decades older now and has put on a considerable amount of weight.
James
said on 4/Jun/09
I think the hair makes him look 5'9.75.
MikeM
said on 29/Jun/08
5'9.5 no shorter no taller, hes leaning in this picture
Billy
said on 26/Jun/08
Why is there a block on that dudes face? Thats not normal!
[Editor Rob: That's why Terry's pulling the face...he's like 'This Rob guy ain't normal!']
Lego
said on 24/Jun/08
he looks 174cm to me, the top of his head is slighly higher than Rob even though it is tilted a bit, 175-176cm peak is correct.
Antron
said on 21/Jun/08
Probably 5'9" peak
andrew
said on 21/Jun/08
Has 1 inch more of hair so 173 seems appropriate.
Steven
said on 31/Jul/07
5ft 8 and not an inch taller.
antron
said on 24/Jun/07
Yes Will is right. In the Archeology today sketch. John Cleese has the line "I'm 6 foot five!" to which the host looks down upon jones as being only 5 foot 10. He does look under 5'10" to me though.
Will
said on 5/Mar/07
He is 5'10". On a python skit he actually said that.
Bill
said on 7/Sep/06
In do not adjust your set (1968 series) he was described as being 5-8 and Palin 5-11
Rut
said on 23/Aug/06
Palin was under six foot, but taller than both Jones and Gilliam.
Mikex
said on 18/Aug/06
Terry Gilliam said that he and Terry Jones and Mike Palin stuck together as they were all the same height. The others Idle, Chapman and Cleese were all over 6ft.