Michael Parkinson's Height
5ft 10 (177.8 cm)
English TV chat show host.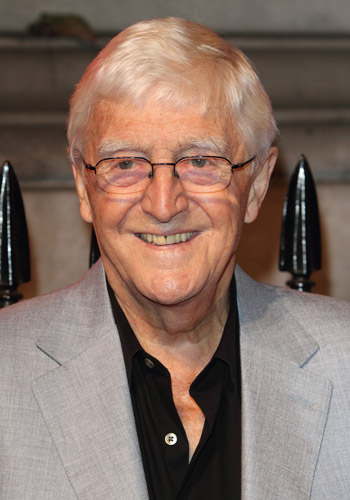 Photos by PR Photos
You May Be Interested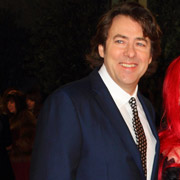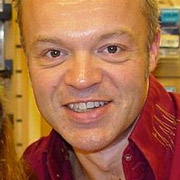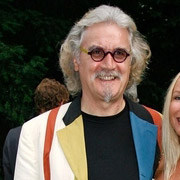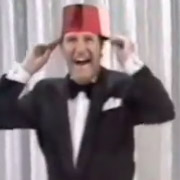 Add a Comment
29 comments
Average Guess (3 Votes)
5ft 10.33in (178.6cm)
Rising174cm
said on 26/Jan/21
@Rob: That is an interesting photo although the heights there are pretty wild if that's 5'4" range Jamie Cullum to the left.
Rising174cm
said on 23/Jan/21
Can look a bit more than an inch shorter than David Beckham @ 18 seconds in this interview:
Click Here
but if Parkinsin was wearing the 0.6"-0.7" loafers he usually did then he probably has a fraction less footwear so possibly looking 177, but still 178 in reality. He was definitely shorter than 5'10.5" George Clooney in their 2003 interview, but I know he was wearing loafers while Clooney's shoes were at least an inch thick, if not a fraction more. So Parkinson was really nothing less than 177 cm in the 2000s and likely still 178.

Editor Rob
I saw this photo of Parkinson the other day with Meg Ryan and Shane Ritchie amongst others...he did pull off looking taller there with
Shane
...
Rising174cm
said on 25/Mar/19
@Rob: Thanks. I would have thought 0.6" max myself, but I defer to you on this one because I've never owned a pair of loafers so I'll use the 0.6"-0.7" range for the purposes of comparisons.

Editor Rob
I think zooming into that photo, it would be a little more than a half inch style. Depends also whether 1 or 3mm of insole, something hard to tell really.
Rising174cm
said on 21/Mar/19
@Rob: How much height would you estimate loafers like this add?
Click Here
The heel doesn't look bigger than 1 cm to me and it doesn't look to me like he has much of an insole so would those add about half an inch?

Editor Rob
I would have said 0.6-0.7 is possible, but depends on how much insole there is.
Rising - 174 cm
said on 24/Oct/18
I think he's more or less retired now. Over 5'10" in the 70's is possible since he measured up better than I expected to Vincent Price in Madhouse, though part of that could have been the angle. I looked into him quite a bit to compare him to Mel Gibson and he definitely looked around 5'10" in the 2000's when he was late 60's/early 70's. He often wore loafers with a small heel like this by that point:
Click Here
so he'd be at a disadvantage with many guests. He wasn't over 5'10" by then since he was shorter than George Clooney(5'10.5" max, imo) in 2003, but generally measured up fairly well to David Beckham:
Click Here
Wouldn't go under 177 cm by then. He had at least a half inch on Mel with at least a fraction less footwear while forcing his posture less.
Greg99
said on 20/Oct/18
Sorry to add to the chorus on this, Parky was peak around 5'11". Rob, is the listing above peak or current? (I would doubt he reaches 5'10" now).
Rory
said on 1/Apr/17
Looks a bit low this for me. A 64 yr old Parkinson definitely edged out Paul McCartney in 1999. I'd have said 5'11 peak.
Christian
said on 17/Sep/16
When Mel Gibson was on the show wanting to clear up the rumor that he was short - he said to Michael that they were about the same height. Michael then responded saying he§s 5'11''. Do you remember that Rob?
Editor Rob: there's a link further down Gibson's page to it.
JPDB
said on 6/Mar/15
he looked taller than david tennant, who's supposed to be 6'1".
teej
said on 21/Jan/14
I always thought he was tall, always seemed over average in his 1970's interviews, but mind you 5'10 was considered to be fairly tall back then
Anonymous1
said on 26/Jan/13
Click Here
with 6'3 Mohammed Ali, looks not far shy of 6ft
Arch Stanton
said on 29/Nov/12
Actually I always used to think he looked 5 ft 11 on Parkinson in the 90s. I think he could have been near 5'11" in his prime. 5'10" today maybe.
Truth
said on 6/Apr/11
Looks a bit shorter than David beckham whos 5/11.5
I'd say he's 5ft 10
John Deluce
said on 30/Nov/10
I met him the other day at a prestigous opening event, he was at least 5'11 (6'1 with heels).
Lozzer
said on 21/Jun/09
5'8 Noel gallagher was 1-2 inches shorter than him... Watch it on YouTube, the YouTube search: "Noel Gallagher interview" will find the one with dustin hoffman I think :)
Anonymous
said on 11/Mar/09
He looks about 5'9-10 to me, Mel Gibson was the same height as him in similar footwear, and Mel claims 5'10
Samuel
said on 1/Mar/09
this guy is 5 foot 11. My mum got a pic with him the other day when he had an event here in autralia and she is 5 foot 4 in shoes and he towered over her and she wasnt wearing heels. He looked about 5 foot 11 next to her.
Anonymous
said on 18/Feb/09
in pics from his autobiography he looks 2-3 inches shorter than sean connery and only 2 inches shorter than clint eastwood
GUK
said on 3/Nov/08
It's pointless comparing people to Clarkson on Top Gear, They are on a stage and the camera is low down
G O
said on 3/Nov/08
ok this is all wrong, I would say 6"5 at least....
watch top gear series 12, episode 1:
Click Here
He stands next to Jeremy Clarkson (6"5) and is taller than Clarkson!
GUK
said on 15/Oct/08
He looks as tall as beckham in some photos
Click Here
Yet shorter in others
Click Here
He doesn't force posture all the time though.
5 10 to 10.5 is probably about right
Anonymous
said on 24/Jul/08
5'9" max. I have stood next to him. I am 6'2" and he was about 6" shorter, and he looked as if he was wearing shoes with suspiciously high heels.
peter
said on 17/Feb/08
he was exactly the same height as mel gibson
Grant
said on 21/Jan/08
Remember Michael Parkinson is now in his early 70's so he could have lost a couple of inches from his younger days. He could have been 6'1" in his prome
Anonymous
said on 10/Jan/08
When Noel Gallagher went on his show and they stood next to each other when shaking hands they looked the same height and Noel is 5'8. I think kb's comment at the bottom is right.
Ejel Khan
said on 11/Dec/07
Parky's 5'11"!
kealan
said on 25/Jun/07
I'm extremely shocked to see on your site that michael parkinson is only 5'10. I saw him tonight on (more than)Enough rope with andrew Denton who would be about 5'6 or 5'7 and parkinson was atleast 5 inches taller. Even if he was 5'10 he never looked short. Let's just say i'm 5'10 and i never looked tall
G-MANN
said on 13/Jan/07
Once Mel Gibson was on his show and the subject of Mel's height came up (he's always been described as quite short) and Mel claimed he was 5'10.5" (if my memory serves me correctly) so they both stood up and they were about the same height.
kb
said on 12/Nov/05
No way is Michael Parkinson 5 foot 10ins. I have met him and I am 5foot 8ins and he was definitely no taller than me.