Michael Pitt's Height
5ft 10 ½ (179.1 cm)
American actor best known for roles in films The Dreamers, Funny Games, The Village and Seven Pyschopaths. On tv can be seen in Boardwalk Empire.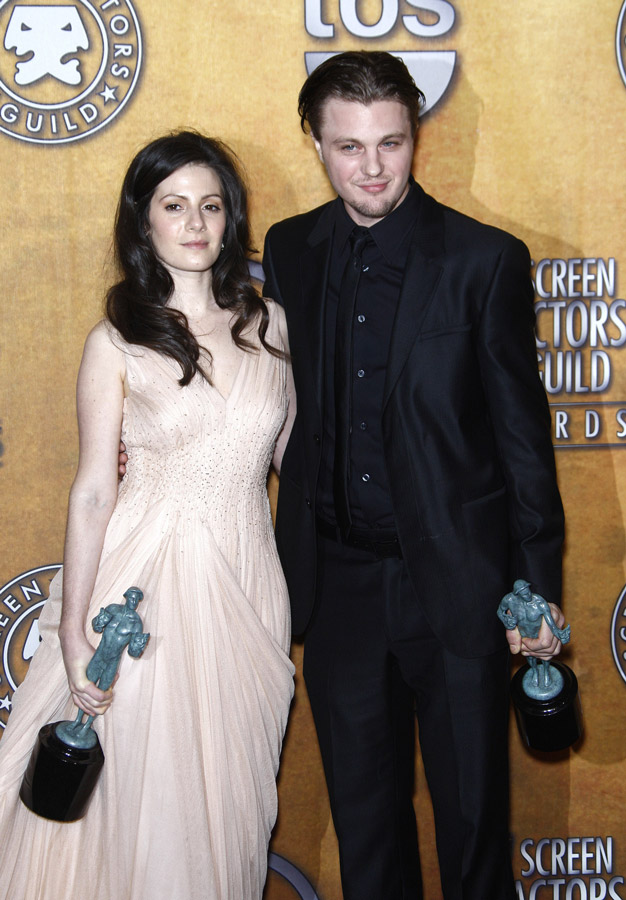 Photos by PR Photos
You May Be Interested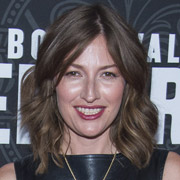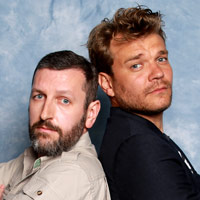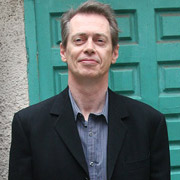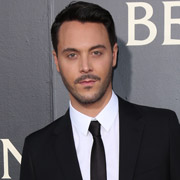 Add a Comment
35 comments
Average Guess (31 Votes)
5ft 11.01in (180.4cm)
Tall Sam
said on 15/Nov/20
Between the name and their similar stature, I can't help but think of this guy as bizzaro Brad Pitt, whereas Brad is one Hollywood's most respected, Michael is far more intense, somehow coming off as vaguely sordid and disreputable and very anti-establishmdnt.
Nik Ashton
said on 29/Jun/20
The average guess for Michael Pitt is higher than the average guess for Brad Pitt!
Unbewohnt6666
said on 19/Sep/19
Rob, is a strong 6ft for Funny Games director Michael Haneke in younger years possible?
Click Here
In the photo with Michael Pitt he was 65, so I don't think he lost that much height by that age.

Editor Rob
I'm sure he was somewhere in that range at least
Miss Sandy Cowell
said on 18/May/19
I watched Michael the other night in the film 'Bully', and as he was 20 when he made that film, in 2001, it's highly likely that he'll have been fully grown. I thought he looked anything from 5ft10.5-5ft10.75.
Although the film addresses a serious subject, it does have some much-needed light-hearted comedy moments. One was seeing Michael's character, Donny, lying down with pegs on his nipples! Now that he's that much older, perhaps he'll be able to afford the real nipple clamps, but one has to make do with substitutes when one's a student! 😉
Michael also sings and plays the guitar and has done modelling.
He gets 5ft10.5 today. 😁👍🎸
Mark Harrison
said on 30/Jun/18
He looks 5'10". Why are most of the comments not about Michael Pitt's height?

Editor Rob
Sometimes people do go off-topic a bit. I'd prefer them to try to stay as much to the subject as possible :)
Nik
said on 28/Mar/18
@ Sandy Cowell - Hi mate!
It's a very good idea to watch films which make you laugh and finding actors and actresses who typically this is a good thing because you will then be prompted to look out for any films that they star in, adding humour to films and soap operas always gets a 👍 from me! There are several reasons why people laugh and humour comes in more than one form, it is always good to laugh about things as much as possible, it sets you up for a great day and is good for health and for helping us combat life's hardships!
I see what you mean in laughing in awe at this incident! I notice that you are really into the "Boardwalk Empire" at the moment!
Cheers!
Nik
said on 20/Mar/18
@ Sandy Cowell
He always has to put new words in to make things amusing, in a rude way! He thinks he's so big, doesn't he? Thanks for telling me this! Ha ha!
Laotop!
I agree with the average vote, in that Michael Pitt is 5'10" - 5'10.25"!
Sandy Cowell
said on 13/Mar/18
Hey, Rob! I just went along to the catagories and found one for 'Boardwalk Empire'!
I needed my memory jogging that Michael Pitt was in it! A seriously intriguing actor, who was super-creepy in the series 'Hannibal', this is my final bit of convincing that I am to fetch my copy of the first series of 'Boardwalk Empire' from upstairs - any give it a go!
What with the brilliant Steve Buscemi AND petite Scottish 'Trainspotting' actress Kelly MacDonald also starring, I think I'm in for a treat!
So you see Rob, this website has more uses than meets the eye, and offers so many exciting ideas for us in how we can observe our favourite stars and take in their heights!
This morning, I shall go with 5ft10.5 for Michael!

Editor Rob
In an ideal world I'd have more categories done, but it's something that gets put at the back of the queue due to other more pressing tasks :)
Billy
said on 4/Jul/17
I am 181 cm, so 5'11.25, and I met michael Pitt at a bar and he was a tad bit shorter than me, like half an inch, so like a strong 5'10.
S.J.H
said on 20/Oct/16
Sometimes Michael Pitt doesn't look over 5'9 especially standing alone but next to 6 feet ryan gosling he does look 5'10.5
Sandy Cowell
said on 20/Oct/16
This actor gave an extraordinary performance in the roles I've seen him in so far! What a disturbingly creepy part did he play in Funny Games? A young man who, with his chum, and clearly from an advantaged background, thinking he has the right to go round to people's summerhouses, terrorise them and eventually do away with them as if their lives are meaningless. I know this was a remake, but I thought it was much better than the original German one.
I would have guessed Michael's height to be under 6ft, but not by as much as 1 1/2 inches. I would have given him 5ft11 or just over. I didn't think he'd be small.
I have waiting upstairs the series 'Boardwalk Empire' and it will be interesting if his part is anywhere as evil as the one he plays in the series 'Hannibal'.
I've seen the actor in the non-scary, but adult film 'The Dreamers' but I didn't take in his performance the one time I saw M. Night Shyamalan's 'The Village' because I was not yet interested in him. I am now though, and then some...
Truth
said on 18/May/16
Looks about 5'11" in boardwalk empire
Len
said on 22/Dec/15
Consistently looked about 3-4" taller than 5'6" Eva Green in The Dreamers... and a lot of the scenes were nude ones, so no footwear diff.
M. Pitt is 5'9"-ish, 5'10" at the very most.
Sam
said on 17/Aug/15
Can look 5'11" at times, doubt over it though...maybe he could be listed at 5'10.75"?
anon
said on 27/Dec/14
i think the listing is fine, seeing I Origins he striked me as 5'10, 5'11 tops, this is spot on imho
bluefish76
said on 7/Oct/14
Pitt is a strong 5'11 maybe even 5'11.25", this listing is too low.
Sam
said on 22/Apr/14
Hey, Rob, could you add Boardwalk Empire, Funny Games and Last Days?...he was about the same height as William Forsyth, who's listed here at 5'10.5".
John
said on 3/Apr/14
Rarely disagree with the listings on this site, but this just seems too low to me here. I would have thought Pitt was more of a strong 5'11".
Patrick 1.75.5m
said on 4/Mar/14
Looks about an inch taller then buscemi in boardwalk empire. But Buscemi looks 1.78m there, if not taller - so Pitt looks about 1.82m to me. 1.81m - 1.83m ist my bet.
Ted
said on 30/Nov/13
He looks 5'10" at most in The Dreamers.
zafer
said on 14/Aug/13
no way... he's looking 5'9.5" in dreamers without shoe
fiveeleven
said on 7/Aug/11
Looks tallish. 5'11 no doubt.
Mmamamama
said on 31/May/11
@Jamal
I don't think she's as tall, she looks shorter than Buscemi and he's 6'8"
Jamal
said on 4/Apr/11
@Detox
Buscemi is not a genuine 5'9! He is 5'8...possibly 5'8.5" in the morning but I doubt it.
Detox
said on 6/Mar/11
He does look as the listed height. He might look taller due to his slim frame but next to a genuine 5'9 Buscemi, Pitt looks 179cm.
TruebloodFan
said on 13/Jan/11
just watching Boardwalk Empire. looks 5ft11. an upgrade to a 180cm wouldn't hurt.
james
said on 4/Dec/10
@clown
Steve Buscemi is 5'8 and Pitt looks 2 to 2.5 inches taller than him...
Ant
said on 28/Jan/09
This dude looks like Caleb followill(kings of Leon)only shorter apparently.He does slouch though
cristian
said on 17/Apr/06
how glenn is about 6 cm taller than pitt if the photo shows that they are almost on the same height?
[Editor Rob: this is anti-pitt, on one hand you have Brad with impeccable posture, and on the other you have Michael with terrible posture in that pic, at least I think so]
Glenn
said on 25/Jan/06
bad posture.thats all.
CelebHeights Editor
said on 25/Jan/06
The award for shrinking celebrity goes to Michael Pitt. I think asia argento is in this pic too???
Chris
said on 4/Dec/05
Glenn-You seem to have met a lot of celebreties Glenn. I find it hard to believe that he is shrinking every time. Do you know him that well? Maybe you can ask him next time you met him =)
Glenn
said on 3/Dec/05
first time I met him,he looked 5-11.then,5-10,then 5-9.he seemed to shrink everytime! obviously the guy is at least 5-10 with bad posture.and weirder attitude everytime.sweet at first.then almost rude.
Drew
said on 10/Nov/05
According to IMdb, Bertolluci is 179cm, so I guess Michael Pitt's 180 is right.
Tuan
said on 17/Sep/05
According to press photos, he's about the same height as Bernardo Bertolucci. Now only if you can get Bernardo Bertolucci's height.