Michael Wincott's Height
5ft 9 (175.3 cm)
Canadian actor, known for appearing in films like Alien Resurrection, The Crow, Along Came a Spider, The Three Musketeers and The Count of Monte Cristo.

Photo by s_buckley/BigStock.com
You May Be Interested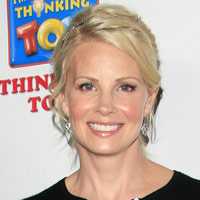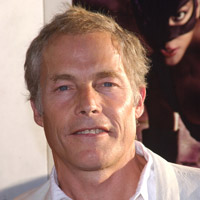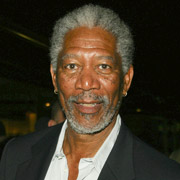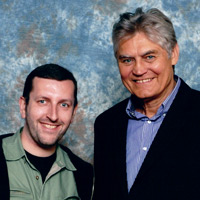 Add a Comment
20 comments
Average Guess (1 Votes)
5ft 9in (175.3cm)
Starchild
said on 20/Feb/17
5ft 10.25. Underbilled here
danny
said on 8/Jan/17
he was the Jailer from my favorite book, the count of monte christo
Dmeyer
said on 27/Dec/15
I thaught i was 5'11 flat at thé time And thaught 2,5in under me so solid 5'9
tk
said on 13/Sep/15
He seemed taller than Eddie Murphy in Metro. Maybe 5'10''-5'10.5''. He surely has one of the "darkest" voices in cinema.
jtm
said on 26/Dec/14
do you have a pic with him rob? looks taller than 5'9.
[Editor Rob: never seen him ]
pulp
said on 25/Dec/14
no, i guess he's smaller. 5.7 at most, i guess.
Sam
said on 21/Oct/13
He seemed a few inches taller than Anthony Hopkins in Hitchcock, but Hopkins may be dropping a bit with age and fat suit.
Al deNiro Pucini
said on 11/Jun/13
5'9" seems about right. Amazing presence make him fill the screen. Incredible magnetism and what a voice!
el toppo
said on 15/Jun/09
****! I always thought he was a tall guy! He looks about 6 foot in the Crow.
ed
said on 12/Dec/08
In the crow he looked as tall as brandon lee...
Anonymous
said on 3/Sep/08
he is not 5'9 if you ever saw the movie romeo is bleeding hes at lewast 2 inches taller then gary oldman and oldman is listed as being 5'8.5 on this sight
Daniel
said on 10/Sep/07
What about his brother Jeff, the martial arts action star?
Anonymous
said on 3/Aug/07
He looked pretty short in STRANGE DAYS compared to the rest of the cast ... in some scenes 5'6 - 5'7.
dmeyer
said on 19/Apr/07
it is hard to judge smebody precisely i think it is possible with 2 cm like 0.75 in so he is 5'8.5 to 5'9.25 like hanks is 5'11.5 to 6'0.25 leo 5'11 to 5'11.75
[Editor Rob: you can improve accuracy if you have some good notions already in your mind of people of measured height actually look in front of you. You're still estimating in a range though, the better you are the smaller that range, and if you ever get an almost perfect photo you can reduce the range of estimate.]
trueheight
said on 16/Apr/07
FUNK, he's known to be very picky about his roles; also a very private celeb
dmeyer
said on 15/Apr/07
he was a good 2 inches under me so 5'8.75 he had big hair but 175 is close enaugh
bikagyura
said on 14/Apr/07
Somehow being tall would suit this guy more I think. He just seems like the tall kind o guy even though he isn't
The Horse of FUNK
said on 14/Apr/07
Magnificent actor. 5'9" it is. Too bad he's not getting much for roles these days. It'd be sort of cool to have a voice like that, too, although the amount of cigarettes you'd have to smoke to develop it would probably kill you.
the shredder
said on 10/Apr/07
dmeyer thought 5'8.5 ! ... I remember him being listed 6'5 LOL ! ...
Anthony
said on 9/Apr/07
This guy comes across as taller because of his presence as well as his lean, narrow build and slim head, but 5'9 looks right.