Michael Massee's Height
5ft 10 (177.8 cm)
American actor, best remembered for appearances in films like The Crow, The Amazing Spider-Man, Lost Highway and Se7en. On TV he appeared in shows like 24 and Flashforward.
You May Be Interested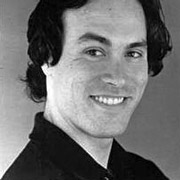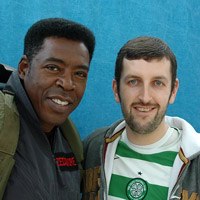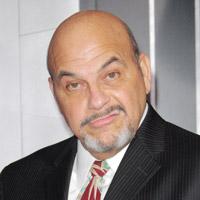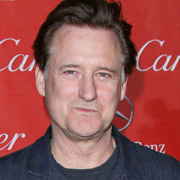 Add a Comment
9 comments
Average Guess (4 Votes)
5ft 10.25in (178.4cm)
Greg99
said on 27/Jan/19
By all accounts, a really nice guy who passed too young (I'm in the same ballpark age range, so I guess I would say that but in his case I mean it).
Sandy Cowell
said on 22/Jan/19
PS I started watching the 'X' Files yesterday! 👽😱📺😊👍
Sandy Cowell
said on 22/Jan/19
@ Rob - Ha ha! So Jenny 'half-watches' these episodes, while making her jewellery, does she? That sounds a bit like me when I first watch the Soaps and comment at the same time! Mind you, because they're repeated so many times, I always make a point of watching it through with my phone nowhere in sight!
Does Jenny make cameo jewellery? I have a 'thing' about Victorian jewellery at this moment in time! 😉

Editor Rob
No, it's not jewellery, but mainly cards. Fabric items too, but at the moment doesn't have time.
Takes most of her time doing papercraft, which is a full-time hobby really. But she enjoys it and cannot do retail jobs any longer - prolonged standing with her sciatica doesn't work.
And to put this page back onto it's course, here is
Michael with Ernie and Todd
, I think we can see that 5ft 11 was hard to imagine.
Sandy Cowell
said on 21/Jan/19
@ Rob - Hey, that reminds me a bit about how I can sometimes be watching the Soaps! Take it half in and the rest you can pick up tomorrow!
The extent of of the material I have to watch rings loud and clear when I think that I have the entire 'X' Files to watch! 😱
Mind you, I'll enjoy it! 😉
Sandy Cowell
said on 21/Jan/19
On second thoughts, Paul, that was a bit of a superfluous question! Michael was IDEAL acting material for an 'X' File!
😁👍
Sandy Cowell
said on 20/Jan/19
@ Paul NS (6ft0.5) - I never new he was in the 'X' Files as well! I'll have to check out which episode...
@ Rob - I have the 'X' Files in their entirety to watch too - in order!

Editor Rob
I did re-watch the X-Files with Jenny a few years ago.

Working at home, I think at times Jenny manages to watch about 6 episodes of various shows a day....well 'watch', I mean half-watch as she crafts while listening/watching.

As for Revah, in English casting directories heights are mostly rounded, but she was one of the more honest actresses having her height listed at the 5ft 4.5 mark in Spotlight directories.
Paul NS (6ft 0.5)
said on 18/Jan/19
There was an X-Files mugshot of him where he appeared to be just over 6ft. Goes to show, you can't always trust them...
A great character actor. Shame he's best known for the Brandon Lee tragedy
Sandy Cowell
said on 18/Jan/19
The late Michael Massee, who died at just turned 64, was in so many excellent films, that it's appropriate that he should have a page. Of the above, I own 'Seven', 'Lost Highway' and 'The Crow', and he is known for appearing in another of David Fincher's films 'The Game' ('Seven' and 'Fight Club' are also Fincher films) and the entertaining 'Catwoman'. 🐈👩
I'm sure I've come across examples of Michael being taller than 5ft10, 5ft11/11.5 rings a bell. I don't know when he started his acting career, but even at 64, it's unlikely that he could have lost that much height. That is unless he didn't take proper care of himself.
Michael was haunted dreadfully by the accidental shooting of Brendon Lee during the filming of 'The Crow'. The gun contained dummy bullets, but there was a piece of shrapnel in the gun which hit Brendon, who died after an operation in an attempt to save his life. Whether this was a contributing factor to his death from stomach cancer is hard to say, but there's every possibility that the guilt messed with his eating and drinking habits.
He leaves two children - a boy and a girl.
Michael can have 5ft10, but I might revise that when next I see one of his excellent films. 'The Crow' is long due a viewing....
📺....😋👍

Editor Rob
I wasn't as sure on Michael, but I did manage to see a couple of things he was in, last of which was an episode of Supernatural in which he looked shorter than Sterling Brown, so I think 5ft 11 I'd rule out.
Rampage(-_-_-)Clover
said on 18/Jan/19
Terrific add, I remember him from 24 and The Crow.