Midge Ure's Height
5ft 6 ½ (168.9 cm)
Scottish Singer. From the Independent:
"[a common misconception about me] is that I'm ridiculously small. Midge implies that I'm tiny, but I'm 5ft 8in which is average I think. I just surround myself with tall people. Once, people from an early-morning chat show phoned me up saying they were doing a programme on incredibly small people and could I come on it. They were incredibly disappointed when I said I'm 5ft 8in. I think they were looking for midgets"
.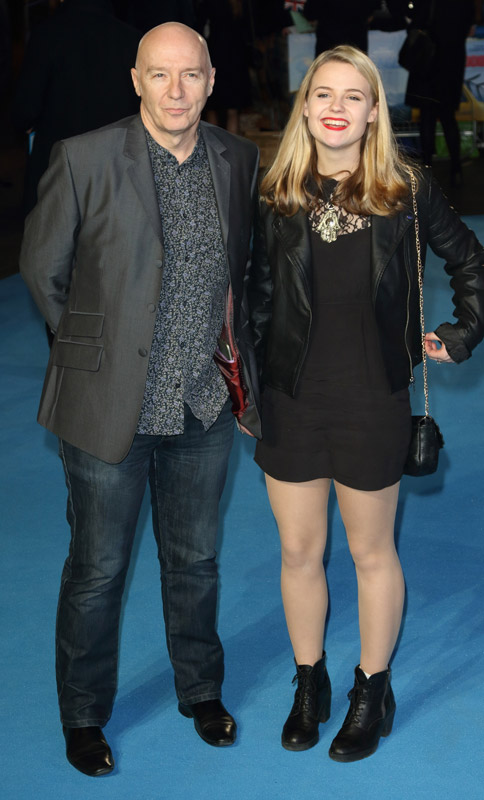 Photos by PR Photos
You May Be Interested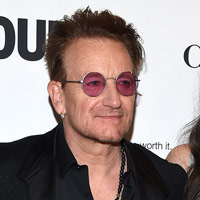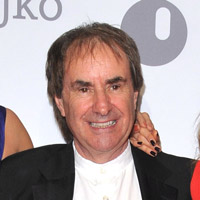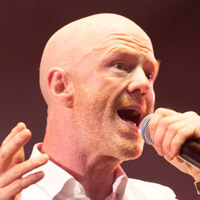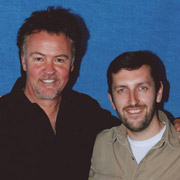 Add a Comment
20 comments
Average Guess (4 Votes)
5ft 6.5in (168.9cm)
Nik Ashton
said on 21/Jul/21
@ Nicola Kirton - It must be equally amusing to hear a guy of 5'11.5" claim to be average!
Miss Sandy Cowell
said on 12/Mar/21
Midge has just been speaking on 'This Morning', and very interesting he is too! He talked about the emergence of the Punk/New Wave movement, which I remember well, but he knows so much more.
Midge, which is a phonetic play on his real name, Jim, only backwards, doesn't look anywhere near 67 years old.
⭐ He had a short spell playing in the musical group Thin Lizzy.
5ft6.75. 😆👍🎶🎧
Rampage(-_-_-)Clover
said on 9/Jan/21
Geldof always looked massive next to him...
Nicola Kirton
said on 26/Aug/20
Just reading with great amusement at Midge Ure saying he is of average height. When you are 4' 11" you go through life thinking anyone above that height is a giant.
Miss Sandy Cowell
said on 10/Oct/19
🍰😉🎂🎉 Happy Birthday Midge! 🎉🎂😉🍰
Oh, I remember so well when you were in the group 'Slik' and my friend Jenny had a massive crush on you!
You have proved yourself to be a really good fellow, taking part in the festival with Bob Geldof to 'Feed the World'. I wish you a very happy birthday. XXX
5ft6.75
😉🎂🎉🕯️🎁😉🎂🎉🕯️🎁😉🎂🎉🕯️🎁👍
Paul Wood
said on 26/Jul/18
No more than 5ft 6in, and was never 5ft 8in. In my humble opinion of course.
Rachel
said on 15/Nov/12
My experience is that men over 5'10" tend to ose body shape. They tend to look 'lanky'. ? Men below this height tend to look more well proportioned.
Daniel
said on 5/Sep/12
Well said, Robby D.
Robby D.
said on 26/Nov/11
Little me from Norway says on 15/Nov/11
Really don't matter to me how tall Midge Ure is, as long as the music is good, and it is :)
On this site it does matter because it is about "Heights" and not Music. Hence the name, "Celebheights." You comprehend?
Little me from Norway
said on 15/Nov/11
Really don't matter to me how tall Midge Ure is, as long as the music is good, and it is :)
bandet
said on 27/Aug/11
typical 5ft8 ish guy, who will always be called short and thought of as short, because it is nowadays, and unless you're 6ft2 and famous, people will always see you as shorter. most people cant judge height to save their lives.
Dogstar
said on 12/Mar/09
Midge is my next door neighbour... well, ish... actually lives a few doors down. I'd say 5ft 7.
glenn
said on 21/Jan/09
never saw him.probably hasn't been in new york for 15 to 20 years.unless he came here for friends or business.my friend met him.gotta ask him.met him in the 80s.maybe late 80s.
Trent
said on 21/Jan/09
Glenn, you ever met him? Whats your height guess?
glenn
said on 25/Jun/07
some of the solo stuff was great i thought.not all.
Rachel
said on 24/Jun/07
love ultravox, hate midge
Glenn
said on 17/Apr/06
Im a hugh fan!
bern
said on 17/Dec/05
oh gosh smudge is so tiny, I am five ten and tower over the wee man, made me feel quite good. It must be said that he is a sweet sweet fella!
JUSTMATT
said on 3/Oct/05
You are wrong here Rob because Midge is 2 inches shorter than Bono so I think max 165. (Look photos on gettyimages)
British Guy
said on 12/Jul/05
Rob,
I Met Midge At Live 8,
I Can Assure You He Is Struggling With The 5ft 7in.
To Be Honest I Think He Is 5ft 6in On The Button, Perhaps You Should Change?