Miriam Margolyes Height
4ft 11 ½ (151.1 cm)
Peak height was 5ft 0 (152.4 cm)
British Actress known for roles in Harry Potter and Chamber of Secrets, Romeo and Juliet and Babe. She said in Mail on Sunday 2006 "I'm only 5ft 1", and also quoted in 2006 on pressdisplay
"I'm only five foot and that's as far as I can reach"
. This photo is from a Collectormania event in 2008. She had running sneakers about 1/3rd inch more thick than mine.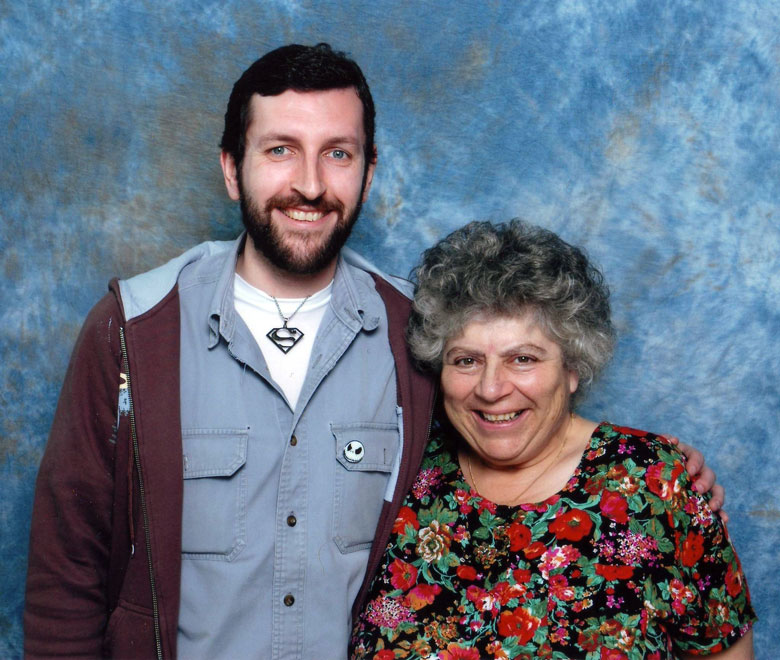 5ft 8 Rob and Miriam
You May Be Interested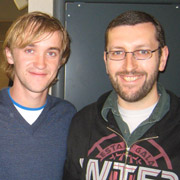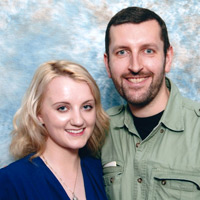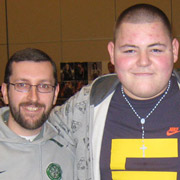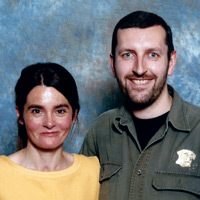 Add a Comment
13 comments
Average Guess (11 Votes)
Peak: 4ft 11.82in (151.9cm)
Current: 4ft 10.64in (148.9cm)
Sandy Cowell
said on 10/Feb/19
I have been waiting with bated breath for Miriam's episode in 'The Black Adder', and it's finally arrived! As I expected, it's the one called 'The Queen of Spain's Beard', and the laughter came thick and fast as soon as I read the introduction, and I quote, 'In 1492, after the death of Randolph XII of Saxony and with the collapse of the Treaty of Insects, Europe was in 🐍disarray. Kingdoms rose and fell, borders, even languages changed. Men were killed by their own side....' 🐍
....and the rest isn't exactly PG rated, so I'll give it a miss! 🐍
BUT THE TREATY OF INSECTS! Have you ever heard anything so funny in a sitcom? I nearly wet myself! 🐍
Now let's get back to the matter in hand. Edmund, by far the less favoured son of Brian Blessed's Richard IV (😂😂😂!), is trying to marry him off to a none-too-pretty Miriam, who sports a helmet with horns and looks as ferocious as a miniature Viking! She is escorted on by Jim Broadbent, who is speaking in that wonderful voice that had me in hysterics when I first saw 'Blackadder's Christmas Carol'! I wouldn't say that Miriam is below 5ft in this 1983 🐍production, and she could even be slightly more - say 0.5" tops. She does look small though, and I doubt if she'd have shrunk when she played Lady Whiteadder three years later, but it is possible because she was at the sort of age that a woman's bones can start the shrinking process. 🐍🐍
I've seen her looking as tiny as was obviously going to be the case next to Jim, and my next endeavour is to see her with 5ft4 Baldrick. Tim is looking possibly taller than 6ft, but that's another story. 🐍
If it was voting time, I'd say 5ft0.25, but it isn't!
🐛🐜🦋🐝🐞🕷️🐛🐜🦋🐝🐞🕷️ Our Treaty collapsed! 😭😤😝
PS Rob - Thank you for adding Miriam to the Addery page! 🐍
Sandy Cowell
said on 9/Feb/19
Miriam played Lady Whiteadder and Queen Victoria in 'Blackadder'. I'm not sure exactly what she played in the first series, from 1983, but I know for sure that she was in it.
Surely this qualifies her as the smallest member of the cast? PLEASE, Rob, could she go on the 'Blackadder' page.... right at the very bottom?
Peak height - 5ft0.5
Now - 4ft10.75

Editor Rob
Today Miriam might have lost another 1-2cm since the time Jenny and myself met her.
If you go to Miriam's
Wikipedia Page
, the photo of her is one I took (actually I cropped Jenny out but she was fine with that), from this weekend we met her at Collectormania. She was a lovely lady to meet, very friendly...amazing how quick 10 years go by!
Michael 5'10", 178 cm
said on 16/Dec/18
She can't be 5'0" here in the picture next to you and it seems that a lot to people agree with me that she's a more like 4'10"-4'11" here. Rob, downgrade needed
Christian 6'5 3/8"
said on 8/Nov/18
She's nowhere near 4'11.5", more like 4'10" range. This is one of the most overlisted celeb photos I've seen on this site.
Sandy Cowell
said on 28/May/18
@ Yaspaa - That IS a funny story and I'm surprised I've not noticed it before!
(Re: Arnold Schwarzenegger farting at Miriam while they were making 'End of Days'! I'll remember that next time I give it a watch!)
Sandy Cowell
said on 28/May/18
@ Gladstone Screwer - I don't think being beautiful at this stage in life is top on Miriam's agenda if it wasn't in the 80's when 'Blackadder' was made! I think she's fabulous just the way she is, and very funny!
It's great to hear from you, as always! Cheers and have a great week!
Miriam can have 5ft0.5 for her peak height and 4ft10.5 for today's height.
Gladstone Screwer
said on 26/May/18
@Sandy Cowell.
Hi, yes, I'm doing ok, thankyou for asking. Hope you're also well. I saw Miriam in a Doc Martin recently, 4'10 would be right, and perfectly ghastly she was an' all.
Sandy Cowell
said on 5/Mar/18
@ Gladstone Screwer - Yes, I feel you may be right, so I'll plump for 4ft10.75!
She looked tiny as 'Lady Whiteadder', Blackadder's Puritan aunt in 'Blackadder II'(1986/7) and you can compare her to Jim Broadbent in 'Blackadder's Christmas Carol', in which she plays Queen Victoria to his King Albert. Many years have passed since then, and as I have found out myself, being on the short side to begin with has absolutely no bearing on your body's ability to shrink, more's the pity!
I do hope you are well!
Gladstone Screwer
said on 3/Mar/18
I'd say more 4'10" these days, to be fair Rob. 🌽
Sandy Cowell
said on 2/Oct/17
Fantastic! You lucky thing Rob!
Sandy Cowell
said on 13/Dec/16
I have just been watching Mirium in the 'Blackadder II' episode 'Beer', in which she plays Blackadder's Puritan aunt, 'Lady Whiteadder'!
I love that she can do comedy so brilliantly, yet also play sinister parts, for instance in 'End of Days', with Arnie, Gabriel Byrne and Robin Tunney.
I quite understand that she has given different heights for herself, obviously getting shorter, over the years. Yet if she's gone from 5ft or 5ft1 to 4ft11.5 that isn't too much shrinkage, but I'm sure she'd be the first to point out that she can't afford to lose much height at all!
Giorgi
said on 6/Nov/16
I know it's off-topic, but you look cooler with the beard, Rob.
Yaspaa
said on 7/Aug/13
Read a funny story about when she starred in End of Days with Arnie. Apparently, he kept farting on her which she didn't care for. Haha.