Mollie Gallagher's Height
5ft 1 (154.9 cm)
English actress, known for playing Nina Lucas on soap opera Coronation Street. Her agency describes her as "HEIGHT: 5'1"".
You May Be Interested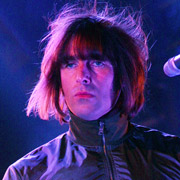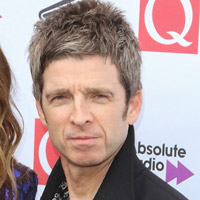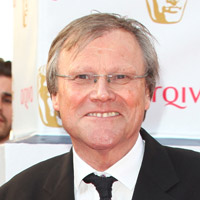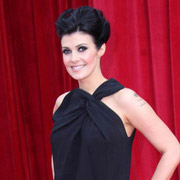 Add a Comment
9 comments
Average Guess (7 Votes)
5ft 1in (154.9cm)
Miss Sandy Cowell
said on 6/May/21
What a revolting storyline yesterday's Coronation Street had; I reckon it could be a contender for the 'Nastiest Soap Plot of All Time' award.
Mollie gets 5ft1. 🍇🤗🛌🤗💐
Miss Sandy Cowell
said on 4/Feb/21
Love this girl - she's such an individual, and the best youngster to grace the Street for AGES!
5ft1. 😆👌😁👌😄👌💐
Miss Sandy Cowell
said on 15/Dec/20
Mollie looked tiny next to Rob Mallard at the beginning of yesterday's first Coronation Street!
Definitely 5ft1. 😁🎄💐👌⛄🎁🎅
Miss Sandy Cowell
said on 14/Sep/20
"Well, technically, if she's never been on it, then everything's a record!"
That's what Mollie's character, Nina, has to say when an annoying Shona is bouncing relentlessly on a tiny trampoline and getting - understandably - on David's nerves, saying she's trying to break her record. She was even getting on my nerves, and I was the other side of the screen! 😂😂😂
How I appreciate Mollie's 'little extras' - no doubt done deliberately so that she's similar to her Uncle Roy, but very fetching in their own right.
5ft1 of brainy individualism. 👩💐
Miss Sandy Cowell
said on 11/May/20
What a lovely thing to do, drawing a beautiful picture of Ayesha after that senseless act of 'revenge porn', getting the youngster into trouble and making her doubt her looks.
Well, this youngster sorted things out for her, and drew a picture from the heart, and also one of her Uncle Roy. What a smashing little artist!
🌹👩💐
Miss Sandy Cowell
said on 7/May/20
That was a good way of shutting up that stupid schoolboy by socking him on the conk!
Her Uncle Roy didn't agree, quoting Oscar Wilde's, "When liberty comes with hands dabbled in blood..."
Mollie's Nina agreed, saying her hand was in agony!
5ft1 for this little belter! 😁👍
Miss Sandy Cowell
said on 8/Feb/20
That poor little mite is destitute in 'Coronation Street', and doesn't want to impose upon her Uncle Roy. How terribly sad. I do hope she gets helped before something bad happens to the teenager.
This subject has been covered in Soaps before, an example of which is Mandy in 'EastEnders'. She, too, was a short little thing, and played by Nicola Stapleton, who is written up as 5ft2, but I cannot see it being so. She's recently started in 'Classic EastEnders', and isn't homeless yet, but she is there for all to see, and if she's 5ft2, then my left big toe is a fried mushroom!
Mollie Gallagher is more open about her height, not being deceitful about her 5ft1ness at all! 😝😂😁👌🌹
Nik Ashton
said on 20/Jan/20
Thanks uncle Rob! 😂😂😂
It's great to find out how tall Mollie Gallagher is!
Miss Sandy Cowell
said on 19/Jan/20
It's wonderful to see young Mollie, 21, get herself a page on Celebheights with her very first TV role. She is well worthy of one.
She is opening up to her Uncle Roy so beautifully, it is making for compelling viewing. She accepted him all the more when he told her that his wife was transgender, adding, "Everybody wants to change something about themselves..." She showed maturity way beyond her 17 years, which is the age she is playing.
She makes the 5ft9+ Roy (David Neilson) look positively tall, despite his often criticised posture. With his brain and her open-mindedness, they're going to make a winning team!
⭐ @ Rob - I'm not sure on Mollie being the daughter of Liam Gallagher, who spells her name Molly, and until recently, went by the name Molly Moorish. I, too, have come across the interesting possibility! 🤔
Mollie Gallagher gets 5ft1. 😄👍💐

Editor Rob
She does look quite short on the show from what I saw, I think 5ft 1 is the most I'd have guessed her as.