Natasha Poly's Height
5ft 9 ½ (176.5 cm)
Russian fashion model. She has typically been described at agencies as 178cm with measurements 32-24-34.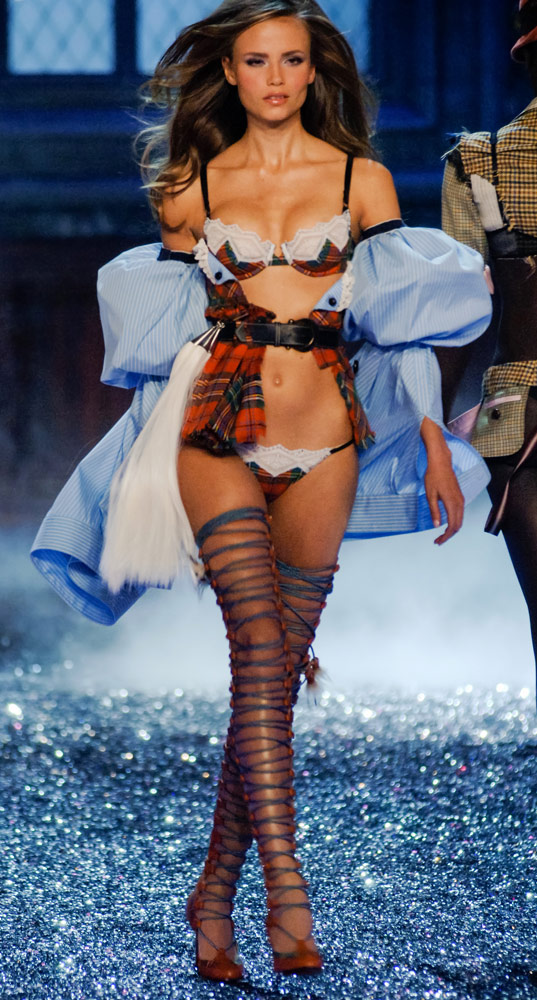 Photos by PR Photos
You May Be Interested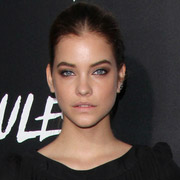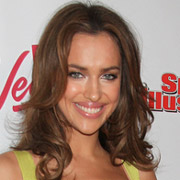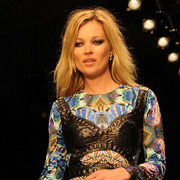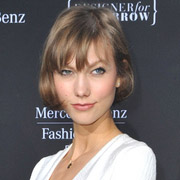 Add a Comment
16 comments
Average Guess (15 Votes)
5ft 9.38in (176.2cm)
Richie Phongsavath
said on 23/Jun/20
She's a solid 5'10.5
Lazar99
said on 12/Jul/19
She is very tall, although 176cm flat is more likely unless you are talking about 1-2 hours out of bed height.
I would choose 5ft9 1/4
Miss Sandy Cowell
said on 12/Jul/19
Well, MaryAnne, Natasha got her page just in time for her Birthday! How about that for a good bit of timing? 😉
🎂💐🎉 Happy Birthday Natasha! 👍💐🎂
Natasha turns the lovely age of 34 today. Have a splendid day honey, and SPOIL yourself, even if it does mean having a slither of Birthday cake and a glass of champagne! Once in a blue moon won't take its toll on your dainty figure! XX 🎁💐👱‍♀️
🎉🍰🕯️🎈🎉🍰🕯️🎈🎉🍰🕯️🎈🎉🍰🕯️🎈
Miss Sandy Cowell
said on 11/Jul/19
@ Nik - Oh, I don't know, for anything that enters Stephen Fry's digestive system gets turned into wonderfuel!
Nik Ashton
said on 10/Jul/19
@ Sandy Cowell - Well it must have been your bleedin' autocorrect! It could have been worse, at least it didn't come out with wonderfuel!
Stephen Fry is so cool and so is Natasha Poly!
Miss Sandy Cowell
said on 10/Jul/19
@ Nik - Well said. Many women dress to please other women, and in my experience, they are the most genuine.
A proper gentleman will want his woman to be happy. Nothing more and nothing less.
Miss Sandy Cowell
said on 9/Jul/19
😝🍌 Correction Time! 🍌😝
How DARE I make a mistake when describing Stephen Fry! That should have been 'a wonderFUL actor' and not what I bleedin' well put! 😭💩
Nik
said on 9/Jul/19
@ Val. - What you have said about Natasha is so untrue, she is beautiful both outside and in! All men are different just like all women are and a woman has got just as much right to talk about the attractiveness of women as men have, equally men have got just as much right to talk about the attractiveness of men as women have, you say women don't have a clue about what we really like but can you speak for all women in terms of what they like? Also maybe some men don't have a clue about what what some women like, it works both ways. Also there is so much beauty within practically everybody (apart from the very very worst criminals.) proving that most of the beauty that humans have to offer comes from within.
Hijoputamus
said on 8/Jul/19
@Val, I fully agree. Women don't have a clue about what we really like. It's hilarious when they say Jennifer Aniston is so beautiful and then they hate Pam Anderson, for example.
Miss Sandy Cowell
said on 8/Jul/19
@ Val - Yes, I get where your coming from! Whilst I disagree that Natasha is skinny, I should have said that she is making the best of what God has given her, and that's the most anybody can do.
My comment came over that you (if a woman, that is!) have to be tall and blonde to be ideal, but this isn't at all the case. All hair colours and all heights are attractive, and with men, I find brains win over brawn every time. My favourite male actor just has to be Hugh Laurie, not because he's tall, which is undeniable, but because he's funny, clever and about the most adaptable actor ever. I also adore his friend Stephen Fry, who is extremely funny, clever and a wonderfully actor.
I agree with most of the guys on your list, and they aren't all tall by any means. Al Pacino could never be regarded as tall, but he has so much charm and can act in absolutely anything. How about Robert De Nero? Surely he qualifies too? Now he can play the ultimate stinker!
So the conclusion is each to his/her own. However, women DO care about what other women think of them because bitchiness is rapidly becoming a thing of the past, to be replaced by honesty and a kindred spirit for one's sisterhood!
Cheers Val! 😁👍
Val.
said on 6/Jul/19
female perfection? lol. As a man,and men are the ones who really determine it. (and women determine it for men) .This woman is a skeleton, no breasts to speak of, no proper ass to speak of. She does have some hips, I'll give her that. Too tall to be a perfect woman, men like short women mostly, average is fine too, Marylin Monroe wasn't the best example, but close. Audrey Hepburn also had a pretty enough face, but no breasts or ass to speak of, bony ,and that ain't feminine or sexy. Kate Moss is very unattractive to many men for example. It's an acquired niche taste. Average height for women in Europe and USA is 5'3, for men it is 5'9, in both cases. Scandinavia has somewhat taller averages by an inch or 2 depending on the country, whilst southern European nations and latinos and asians and italians,greeks, portuguese etc have shorter averages by an inch or 2. Miss Sandy is speaking from a female perspective ,which is basically irrelevant as far as evolutionary biology,which works for the opposite gender attraction goals. Same way if I think or don't think Gere, Douglas, Redford, Pitt, Clooney, Depp, Efron, Bloom, Cary Grant, Cruise, Stamos, Downey Jr, Jackman, Bale, Crowe, Day-Lewis, Viggo Mortensen, Harrison Ford, Stallone, Pacino, Connery, Eastwood, Dicaprio, Fassbender, Chris Evans, Hemsworth, Ethan Hawke, Jude Law ec were beautiful/handsome men in their prime, hat doesn't matter. What matters is what women think of them.
khaled taban
said on 5/Jul/19
5'9.5" 😁
Nik
said on 4/Jul/19
It's great that she has been added to celebheights!
koshkoff
said on 4/Jul/19
I think Natasha is 5'9.25 in reality but 5'9.5 isn't unrealistic - I've heard everything from 5'9 to 5'10 from girls at my agency but she has a really short inseam. People who've worked with her say she's a really nice person and very grounded despite being a super, which is nice.
MaryAnne
said on 3/Jul/19
Wow!!!! The day has come!!!! Probably she was the most wanted in my list. Actually, she was! Thank you very much. She is true 5.9.5 and she sparkles...
Miss Sandy Cowell
said on 2/Jul/19
Wow, MaryAnne! I'm glad your persistence has paid dividends - she's GORGEOUS!
Is she wearing a snakey necklace? How original! Once when I was walking down Bromley High Street, a man came up to me and put an albino snake round my neck! I think it was a show snake. Some people have a phobia about snakes, so it's just as well that I'm an animal lover. The snake was extremely beautiful, but my, it wasn't half heavy!
The luscious Natasha gets 5ft9.5 and a huge welcome to Celebheights. She's as close to female perfection that I've come across for a long time!
😁👍💐👱‍♀️💝