Nathaniel Buzolic's Height
5ft 11 (180.3 cm)
Australian actor best known for playing the role of Kol on The Vampire Diaries and the film Needle. This photo was at a Rogue Events convention in 2013.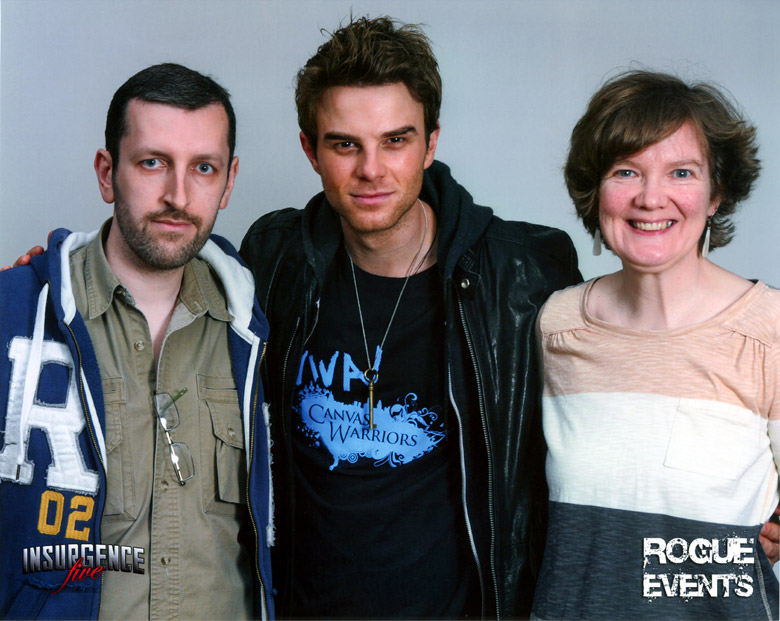 5ft 8 Rob, Nathaniel and 5ft 8 Jenny
You May Be Interested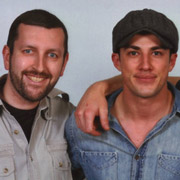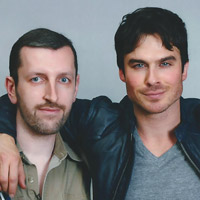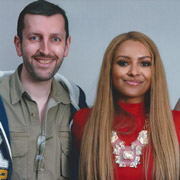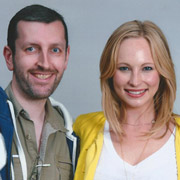 Add a Comment
23 comments
Average Guess (29 Votes)
5ft 11.09in (180.6cm)
Tys da 5'10 7/8
said on 4/Feb/21
I thought he was close to 6 foot tbh
Chris Junior Hernandez 1990
said on 13/Jan/21
I thought he look same height as Paul Wesley?
Justin Zechariah Yip
said on 13/May/20
He must really be stooping cos that's how my 178cm Uncle looks like next to his 173cm wife.
Nik
said on 27/Jun/19
He looks a solid 5'11" for mine!
TheBat
said on 26/Jun/19
5'11" when standing straight up. Can't believe he's listed at 6'1" on Google.
Peter 180cm
said on 31/Dec/18
He doesn't look more than 176 with Rob.If he's really stooping then he must be 179cm tops,a weak 5'11.
Nik
said on 10/Sep/18
@ Thunderfin - I don't agree to be honest, Nathaniel is stooping a lot!
Nik
said on 5/Sep/18
Without the stoop he could be 5'11", or slightly less!
Bobby
said on 27/Jul/18
I see a 5'10ner like myself, not a 5'11 guy. He must really be stooping.
Junior Hernandez 1990
said on 27/Jun/18
5'9.5" with the slouch with 173cm Rob. If standing straight i can see 5'11 tops.
Mercury
said on 26/Apr/18
@Thunderfin You can tell he's slouching in that pic. Nathaniel is the epitome of a 5'11" guy
Click Here
@Rob, The Vampire Diaries and The Originals pages could use a few more entries. You should definitely add Charles Michael Davis (Marcel) and Michael Malarkey (Enzo) next
Thunderfin
said on 19/Apr/18
5'11? Lol, what an insult to real 5'11ers. I'm 5'11.5 and would definitely appear much taller compared to him with Rob. Most I'd give this guy is 5'10.
Ajay
said on 1/Feb/18
I see a 5'10.5 bloke with a lot of hair
Mickey
said on 18/Nov/17
He looks way taller on tv
Vin
said on 24/Jul/17
Official height is 6'1, what a joke.
marc
said on 9/Apr/17
holy shigoogle, this guy looks like 6'1 in every episode?!I am trusting you Rob that means the Original cast isnt very tall at all.
BOBBYH3342
said on 5/Nov/16
he does look like he is slouching a lot id say 5 '11 is good listing
MD
said on 27/Mar/14
Rob,
I think you may have this guy even a full-inch too high. Here he is with Somerhalder and Wesley:
Click Here
Click Here
I mean, I guess since we can't see the feet that you could just assume that the other two have on boots and he doesn't, but I'm not sure I'd assume that. If you can find more pics of the three that show something significantly different than this, they'd be interesting to see.
TheTruth
said on 5/Mar/14
interesting surname, probably croat or slovenian.
Jewel
said on 4/Mar/14
He cant be 5.9 and a half.
ajcf1995
said on 28/Feb/14
The official listed height as 6'1" is obviously a joke.
MD
said on 27/Feb/14
That's a very difficult picture from which to judge his height, but I guess it's a reference to at least show what he's not. We'll probably find better photos for juding height. He's obviously stooped over quite a bit.
ajcf1995
said on 26/Feb/14
must be slouching a lot.