Neal McDonough's Height
5ft 11 ¾ (182.2 cm)
American actor known for roles in films such as Minority Report, Walking Tall, Timeline and TV shows like Band of Brothers and Desperate Housewives. He described his wife Ruve as 6ft 3.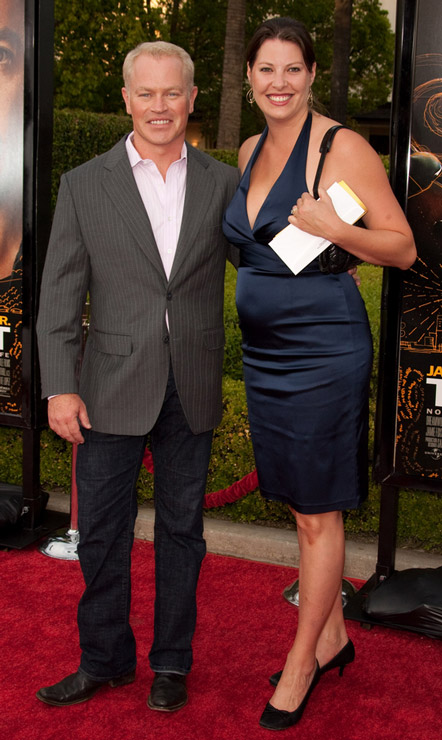 Photos by PR Photos
You May Be Interested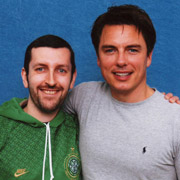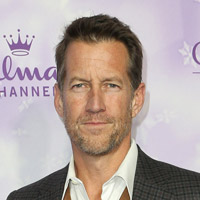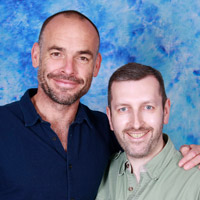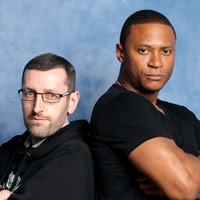 Add a Comment
59 comments
Average Guess (40 Votes)
5ft 11.51in (181.6cm)
slim 6'1
said on 26/Sep/20
shorter than legit 182cm patrick j adams and like an inch shorter than gabriel macht
181.5cm is the perfect listing
Slim 6'1"
said on 25/Sep/20
Take the quarter inch, j Adam's edged him out
Slim 6'1"
said on 3/Aug/20
Strong 5'11" 181-182 is spot on
Jkiller
said on 8/Apr/20
Solid 5'11.75 (182cm)
Nik Ashton
said on 3/Feb/20
His wife is quite a bit under 6'3"!
5ft 11 7/8 in
said on 1/Feb/20
I believe his wife is around 6ft 1¼in (186cm) - 6ft 2in (188cm) barefoot.
Chris Junior Hernandez 1990
said on 18/Jan/20
Best downgrade ever. 182cm fits Neal very well.
Junior Hernandez 1990
said on 14/Jan/19
I think Neal wife is more like 6'2 1/2 and he round up her as 6'3.
Jammes
said on 7/Jan/19
Is his wife really 6'3? Shes wearing heels here and other pics they look very similar in height
If hes 5'11,shes probably only 6'0 or 6'1/2

Editor Rob
I think if she stands tall she can look a couple of inches taller.
Christian 6'5 3/8"
said on 22/Oct/18
His wife clearly isn't as tall as 6'3".
Junior Hernandez 1990
said on 22/Oct/18
5'11.4 Guess seeem too low. 5'11.75" might be a great downgrade for Neal.
Junior Hernandez 1990
said on 30/Aug/18
Lowest i can see him 182cm with bunch of Arrow crews. I mostly feel him maybe a touch at close to 182cm like 5'11 5/8 (181.9) also possible to measure 5'11 3/4. Neal def need a downgrade not someone like Chris Pine claim 6'0 looking close to 6'1 not under 6'0 1/2.
berta
said on 18/Jul/18
182 could be better listing really.
Junior Hernandez 1990
said on 2/Jul/18
@Nik We can rule out 182.5cm might be his low on the day noon/evening/night range not a strong 6'0 guy like 6'0 Keegan-Michael Key who give a 6'0.5" impression with baldy look.
Nik
said on 21/Jun/18
@ Junior Hernandez 1990 - His proportions give a smaller impression!
Junior Hernandez 1990
said on 19/Jun/18
No Nik. He don't look 6'0 and especially standing next to 6'0 1/4 Gabriel Macht while he can look 3/4 or an inch shorter.
Nik
said on 12/May/18
Sub 6'0" for me!
Junior Hernandez 1990
said on 11/May/18
Rob, Neal doesn't give 6'0 impression at all and do you think much possible he was always 5'11.75" and round up?

Editor Rob
5ft 11.75 is a real possibility
Scottish184
said on 16/Jan/18
Next to Michael cudlitz (solid 6'1") in BoB he looked like a solid 6 footer.
Slim 186
said on 9/Dec/17
Somewhere between 5'11.25"-5'11.75", he shouldn't be listed any higher than 5'11.75" imho.
Slim 6'
said on 22/Oct/17
11.75" 182.2 would do him justice:
Slim
said on 12/Sep/17
TBH rob, his height was identical to barrowmans, give the 11.5 downgrade please.
Editor Rob: hard to tell, especially since he has a flat style and John always has a bit of volume to his hairdo's.
But 5ft 11.75 for Neal is very possible.
Some Guy
said on 8/Sep/17
If Neal is legit 6'0, then his wife couldn't possible be 6'3. Even with heels she doesn't exactly tower over his husband so I would put her more in 6'2 territory.
Slim 182 cm
said on 7/Aug/17
S.J.H, we can't see their footwear, so it doesn't really mean much in terms of height deduction.
Some Guy
said on 4/Jul/17
Never would have guessed him full 6 feet tall. He is always getting dwarfed by almost everyone in Arrow.
Slim 181 cm
said on 12/Jun/17
180-183. He looks like Matt Damon!
S.J.H
said on 3/Apr/17
Neal is never 6'0 and probably few years back still 5'11.5 and 5'11.25 now that explain everything. Added he look 5'11.25 with 5'10 Guy Peace
S.J.H
said on 16/Mar/17
Rob, if you list gabriel macht at 6'0 therefore patrick j adams and neal mcdonough can't be higher than 5'11.25 because macht is always 2cm taller than both of them
Victor Surratt
said on 28/Jan/17
Rob, what you think is the height of the women in the picture?
S.J.H
said on 17/Jan/17
He either lost 1/4 of height few years back or he was never a 6'0 guy for sure. 50/50 chance
186cm
said on 6/Jan/17
This guy is not 6ft, but close to it. 5'11.5 on D.C. Legends of tomorrow and compared to amell,
Aza
said on 23/Oct/16
Its a good listing. Looked 6' in 'Walking Tall' in comparison to Dwayne Johnson.
Josh Jeffords
said on 21/Sep/16
This dude is impossible to guess height looked taller than 80 percent of brothers.
Big and tall in minor report looked average maybe a bit over in cowboy boots in hitcher.
Looked average to below in justified .
grizz
said on 2/Jun/16
Yeah, the difference doesn't seem to be that big between Amell and McDonough
Click Here
Alex
said on 30/Mar/16
He is the same height as Stephen Amell which is weird as Stephen seems a solid 6'1. Like there are numerous hero's and villains convention videos showing them both on flat ground with the same footwear looking the same
MD
said on 17/Jan/16
Not quite 6'0". With 5'11.5" (tops) Patrick J. Adams:
Click Here
He is certainly not taller than Patrick, that much is clear, even taking into account photo lean.
Rampage(-_-_-)Clover
said on 16/Jan/16
He looked 4in below The Rock in Walking Tall. Didn't look much bigger than Cruise in Minority Report either. The pictures with his wife don't help either.
Rob, could he be a bit shorter than this?
Editor Rob: at worst I'd say a 5ft 11.5 guy.
mr.rashid
said on 7/Nov/15
@Editor Rob, Are you sure he's 6 foot? Having seen him in Arrow recently, I thought he looked more 5'11-5'11.5 range.
Editor Rob: the lowest I would guess would be 5ft 11.5 range, but close to six feet I thought most of his career he could pull off.
Columbus
said on 2/Feb/15
LOL he's not 6ft
Click Here
patrick j adams is listed 182cm, and i everyone thinks he's 181cm, he's clearly 2cm taller, this guy is no taller than 180cm
[Editor Rob: maybe there is a tilt in the photo, you can see
Neal with Richard Speight
...who in person is somewhere in 171-2 range.]
cole
said on 27/Aug/14
@Editor Rob: Always thought he looked pretty near his claim, but not quite. He was about an inch shorter than 6'0.5 listed Damian Lewis in Band of Brothers for sure (granted I think 6'0.75 might be fair for him), and compared to the Desperate Housewives cast he also looked like a 181-182 cm guy. Maybe nearer 5'11.5 is a better shout for Neal?
chrisssss
said on 6/Apr/14
His wife makes him look small lol
BigT
said on 29/Jul/12
178-180 cm, barely taller than 176-177 cm Colin Farrell.
jake, 1.82 m- 1.83 m- 1.84 m
said on 25/Jan/12
I read that his wife is 6" 3 somewhere.
jake, 1.82 m/ 1.83 m
said on 7/Jan/12
He looks 6" 0 (183 cm) most of the time I guess.
GMcDonough
said on 26/Dec/11
I'm just under 5'10", and my brother is a good 2 inches taller than I am.
Lucoso
said on 20/Oct/11
and not a full inch shorter than kevin costner
Lucoso
said on 20/Oct/11
this guy is 6 feet rob nailed he look 2 inches taller than sean faris on forever strong
LAN Jiao
said on 20/Oct/11
6'0 is average in netherland but tall everywhere in any country. Neal McDonough can pass it as 6'0 in shoe in america..
Toronto
said on 4/Aug/11
He can´t be taller than 5´11", Tom Cruise (5´7") and Colin Ferrell (5´9") looked close to his height, Ferrell the closest, taken in to an account that they were wearing lifts wich made them both 2-3" taller, and that Neal McDonough did not use lifts himself, he is not taller than 5´11". 6´0" just seems a little too tall when put alongside legit 6´0-1" people.
Rampage(-_-_-)Clover
said on 25/May/11
Rob do you consider 6"0 average height?
[Editor Rob: it's within average range in only 1 or 2 countries, in most of the world that's tall.]
jake
said on 24/Feb/11
3 or so inches taller than Cruise in Minority Report. 5' 11".
Shawn
said on 24/Feb/11
just watched Quantum Leap and he's in an episode and in it he's next to Scott Bakula (182/183cm) a few times and he is noticeably a couple of inches shorter. Seriously, Rob, he must be 5'10" or so. Also, he looks same height as Colin Farrell here:
Click Here
He is 5'11" max if you assume he has bad posture.
[Editor Rob: maybe he could be 5ft 11.5, but 5ft 11 max? I need to look at him again if he appears shorter than bakula!]
Midget
said on 4/May/09
Looked pretty close to 6' in the film "Forever Strong" which co starred Sean Faris. If Sean is close to 5'11" then Neal is 5'11.5" or 6' even as he was just a bit taller than Sean in all of the close up shots.(.5" to an 1" or so taller.)
RAZOR
said on 13/May/08
albi, are you kidding? The Rock was definitely at least four inches taller than McDonough.
Yaspaa
said on 11/Mar/08
Don't tilt your head whilst gauging people's height Albi. That is my only explanation for your....bong eyed guesstimation!
albi
said on 22/Jan/07
I am just shocked. After seeing Walking Tall I thought Knoxville at 5'9.5" and McDonough at 6'3.5" (yes, taller than the Rock). I paid special attention when McDonough and The Rock stood next to each other straight.
MOF
said on 19/Nov/06
Watching Neal in Band of Brothers, he's smaller than Damian Lewis, and a little taller than Donnie Wahlberg. If Lewis is 6'0" and Wahlberg is 5'10" than I'd place Neal at about 5'11". Most of the guys in BoB weren't very tall so Neal and anyone 5'10" or over looked pretty big which may have given the illusion of more height. I'd say Neal is about 5'11", maybe a bit more or maybe a bit less.
MOF
said on 19/Oct/06
He was in The Guardian with Kevin Costner, he was standing at least two inches lower, so if Costner is 6'1" I'd say that McDonough is 5'11" tops.
as
said on 21/Feb/06
Here is a photo of Neal McDonough with his spouse. She looks really tall beside him. I think she is wearing high heels on this photo but she is probably still taller than him without high heels.
http://images.zap2it.com/20040712/neilmcdonough_wife_nbcpt04.jpg