Nicki Clyne's Height
5ft 5 (165.1 cm)
Canadian Actress best known for playing Cally on tv show Battlestar Galactica, in addition to appearing on Totally Awesome. In this 2008 convention photo we had about the same footwear.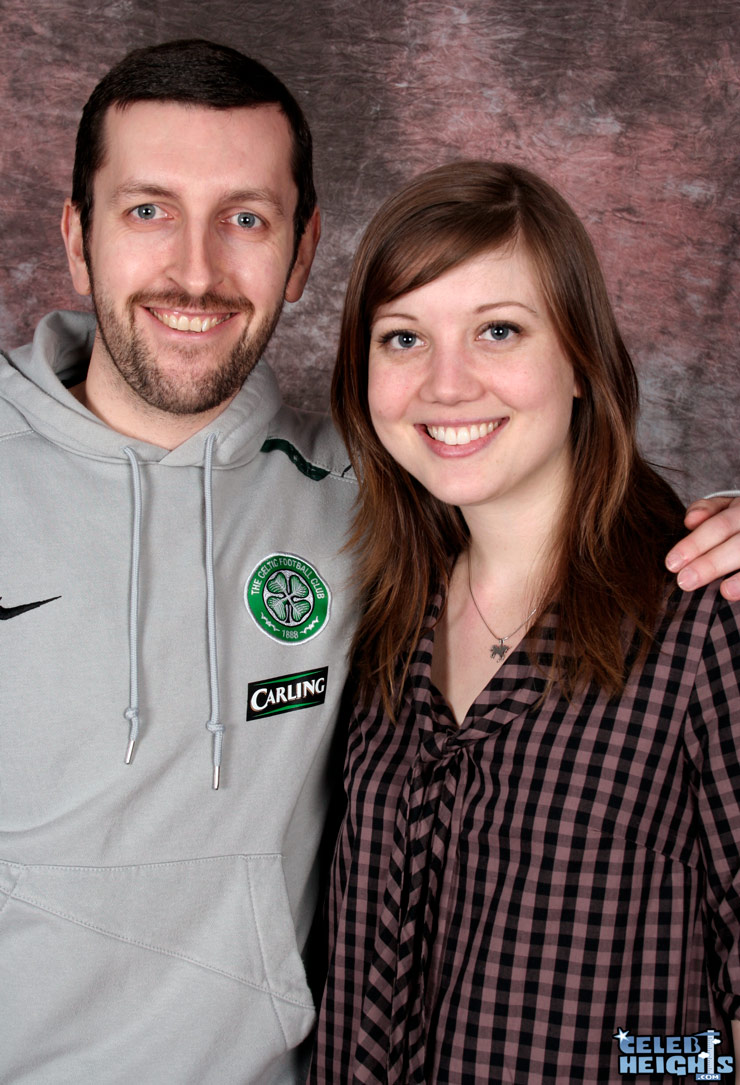 5ft 8 Rob and Nicki @ 2008's Battlestar Starfury
You May Be Interested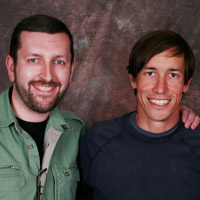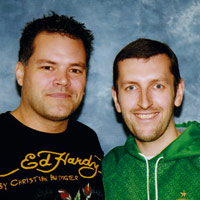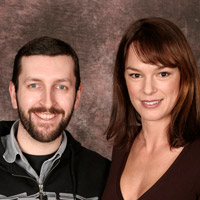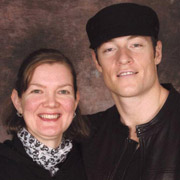 Add a Comment
24 comments
Average Guess (4 Votes)
5ft 4.75in (164.5cm)
JohnMoore-162cm
said on 8/Apr/20
A bit shorter ? Maybe.
Nik
said on 9/Aug/19
Nicki is listed as 5'6" on a number of sites and interestingly I have noticed on one website that a few of her personal details contain one or more 6's! According to this website she is 36 years, 5 months, and 26 days old, 5'6" (167.64 cm!), and 116.6 lbs too!
Furthermore I can say that Nicki is a cat lover and I like the online photograph I have seen of her wearing a very cool hat!
Nicki and her wife Allison Mack are like two peas in a pod!
🐈
🎩!

Editor Rob
That sounds like somebody stores the weight in kg and displays the equivalent pounds. Not that I am guessing weights, I only mention them if I see it on a resume or given in a quote.

Not as many people search for weight compared to height, but it is a more attractive topic for a webmaster because the ad rates will be greater due to the range of weight-related products.
Nik
said on 22/Feb/19
It would be interesting to compare her to her 5'4" wife Allison Mack!

Editor Rob
In person I've only really seen Nicki in sneakers, I think she is taller though than mack.
Nik
said on 18/Feb/19
The above pictures really are a joy to see!
R-A-N-D-O-M C-E-L-E-B!
SHORTY
said on 2/May/18
I wouldn't go under 5'4.75" for Nikki with both Rob and Jenny. Rob was fortunate enough to have met both Nikki and Allison Mack before they got sucked into that horrible cult.
Oanh
said on 26/Feb/15
I think she is just under 5'5". I'll say 5'4.5" max.
Irish guy
said on 19/May/13
a strong 5'5 perhaps?

Editor Rob
I thought she's a typical 5ft 5 women
afka9
said on 5/Feb/13
163-164 cm likely
truth
said on 6/Jun/12
5'5 and laughing at the cute comment. She's something you expect to cast in a zombies movie.
heather
said on 9/Dec/11
@me what system are you using that they have a 6 inch difference? the top of her head would be like to his chin youre dead wrong
Mr. Tempus
said on 15/Jun/11
she is 5'5 and she looks really cute in that pic.
Menace 195cm
said on 1/Apr/11
She is hot and attractive so I don't care about her height!
me
said on 31/Jan/11
She wasn't as fat on Battlestar. Looks like she really balloned up. She was skinny before.
Python
said on 29/Jan/11
This listing seems pretty accurate. She does look quite tall at times on Battlestar, though.
me
said on 22/Jan/11
That looks more than 3 inches. 6 inches. She's 5.2 if you're 5.8.
Annoyed
said on 24/May/08
She is gorgeous, i knew she was short. Incedentally Robert....HAIL! HAIL! The Celts are here.....CHAMPIONEES! CHAMPIONEES!...........TELL ALL THE HUNS YOU KNOW, WE JUST DONE 3 IN A ROW!!.....Oh Artur Boruc, The holy goalie....he hates the Huns, he blessed himself at Ibrox and the huns went aff their nut, hes aff his feckin rocker and he sings GOD BLESS THE POPE. she isnt chubby anyway, that is health
D-Lurker
said on 22/May/08
way to go TNT..i caught a slight smidgen of your comment there :P.heheh well season 4 won't be here til 2020..so eagerly awaiting the dvd set..and of razor aswell..There is not 1 character in battlestar that is useless..They all contribute to a great show
TNTinCA
said on 21/May/08
Sorry Dan, you're right. Hopefully I didn't ruin that for anyone.
Dan
said on 20/May/08
Dont post spoilers TNT, some people might not have seen that yet.
TNTinCA
said on 19/May/08
And that damn Cylon-harpy shot her out of an airlock! Grrrrr!
C.
said on 19/May/08
She's so adorable. But she looks closer to 5'4" than 5'5".
Chris
said on 18/May/08
Rob, she looks 5'4'', 3 inches is not enaough between you both. Good pic btw.

Editor Rob
maybe nearer to 3.5 in the photo but I think she looked a 5ft 5 girl.
Charliemoto
said on 18/May/08
very cute and her slight chubbyness is a plus, pure health unlike those ugly skinny models i'd gladly eat some spaghetti + cake with her.
looks the same height of Michael J Fox so i'd say she's 163-164cm.
Dan
said on 18/May/08
Damn it Rob, cant believe you got to meet her. She is my Fav character in BSG. How was she??
p.s she looks around 5'4 (she comes up to your eyebrows).

Editor Rob
surprisingly good considering BA 'misplaced' her case for the trip over!