Nigel Havers Height
5ft 9 (175.3 cm)
Peak height was 5ft 10 (177.8 cm)
English actor, best known for roles in Chariots of Fire, Empire of the Sun and A Passage to India. He once said in 1998
"I'm 5ft 10 ½ ins. And a half! I used to say I was 5ft 11ins and people used to shout at me."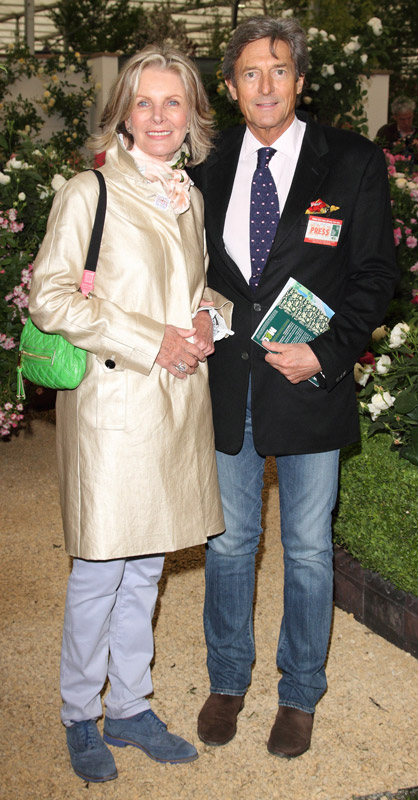 Photos by PR Photos
Add a Comment
10 comments
Average Guess (7 Votes)
Peak: 5ft 10.32in (178.6cm)
Current: 5ft 9.21in (175.8cm)
Rampage(-_-_-)Clover
said on 25/Oct/19
Rob, how likely is 5ft10½ peak?
I believe he may have been close to it earlier in the day in his 30's

Editor Rob
It's not impossible for him, today I think 5ft 9 range is still what he can look..1-1.5 inch loss by now is believable.
Nik
said on 21/Oct/19
He must have been shouted at by the height police!
David Sherwin
said on 20/Feb/19
I saw him yesterday on the tube and he seemed shorter than me and I'm only 5'9"!!!
Sandy Cowell
said on 2/Jan/19
I saw it again at dinner time and I did see around three inches between Nigel and Michael Le Vell.
I don go back on my 5ft9!
Sandy Cowell
said on 2/Jan/19
@ Nik - Well, Haversack isn't anywhere nearly as rude as what my autocorrect - the NEW one - tried to print for Madame Duckworth! Even now, it tried to settle for, simply, '*ucked!'
Who'd have believed the outcome of yesterday's 'Coronation Street'? It was hard for any 'Coronation Street' regular to believe that Lewis Archer was NOT on the make this time.
Hardly the best episode for judging his today's height, but I do have access to a 'Chiller', which had me decide upon 5ft10 for Nigel's peak and nowadays, no more than 5ft9.
He was always something of a heart-throb in his heyday, and well beyond what one would consider a person's 'best before date', and these people don't have difficulty passing themselves off as somewhat taller!
Nik
said on 1/Jan/19
@ Sandy Cowell - It's great to find out the current and peak heights of "Coronation Street" actor Nigel Havers! I also like it that he said in 1998 "I'm 5ft 10 1/2 ins. And a half! I used to say I was 5ft 11ins and people used to shout at me."!
My mind boggles at what your autocorrect was thinking of altering "Duckworth" to, my autocorrect keeps threatening to change "Havers" to "Haversack", it tried to do it just now too!
🗣 "No you are not, you can't be more than 5'10"!"! "I'm 5'11"!" 😂🔜. "Stop shouting please!"! 😂
Sandy Cowell
said on 26/Nov/18
Ha ha! In today's 'Classic Coronation Street', Vera Duckworth* said to Curly, "Well you're not exactly Nigel Havers, are you?"
And who knew that many years later he would actually become a member of the cast?
Back then, in early 1991, Nigel will have been at his peak height of around 5ft10, but now he is around an inch or so less. I see that the average vote is considerably higher, so I will draw a compromise and up each height by a quarter-inch.
* My autocorrect tried to alter the name 'Duckworth'. No, I am not even going there! I couldn't believe it either!🙊
Sandy Cowell
said on 27/Apr/18
The other night, I watched a 'Chiller' (that's the title of the series - honest!) called 'Prophecy', in which Nigel plays alongside the ethereal beauty Sophie Ward! Having already done a write-up on Nigel, I knew him to be around 5ft10, and this production, from the mid-90's, must surely show him at his peak height, or fractionally below this - but I doubt it!
One thing that certainly aroused my interest was the height of Sophie! With shoes, she was even looking DOWN on him, so I checked out her height on celebheights, but as it wasn't listed, I then had to use the Google services, which haven't been too accurate of late! I found 173cm and 175cm for the young lady, so that means she could have been neck-and-neck, (shoeless) with Nigel. It certainly seemed that way!
Well, I have decided to go for no more than 5ft10 for his peak, having noticed that the average guess exceeds 5ft10.5! For Nigel's current height, he gets a highly respectable 5ft9!
J molloy
said on 14/Aug/17
Must have shrunk. I seen him in Glasgow and looked about 5'4'm
Sandy Cowell
said on 31/Mar/17
I don't see this particular Nigel as quite as short as 5ft9! I give him half an inch more, both for his peak height and for his current height.
Yes, Mr Havers is rather suave - for a Nigel! Is it just the Nigels I've known in my lifetime, or do they all tend to be a bit nerdy?