Nikki Reed's Height
5ft 4 (162.6 cm)
American actress best known for playing Rosalie in the Twilight series of films, as well as roles in Thirteen and Lords of Dogtown. She has said 5ft 4 for her height and 5ft 5 on whosay.com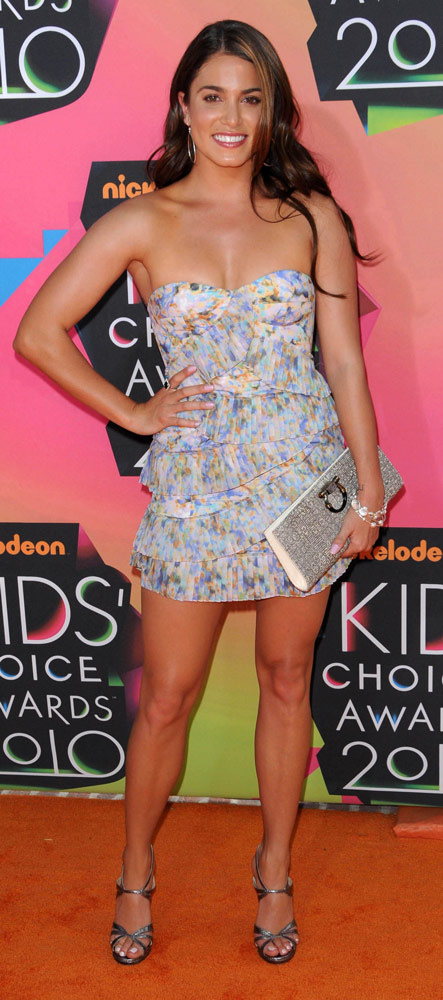 Photo by s_bukley/BigStock.com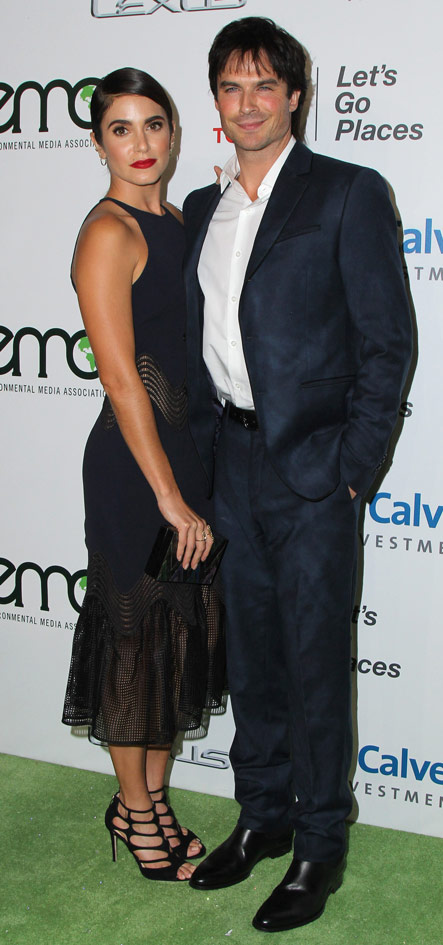 You May Be Interested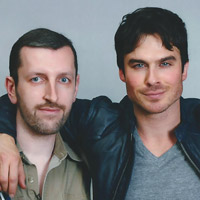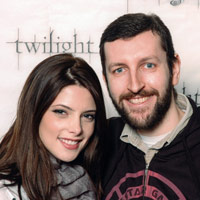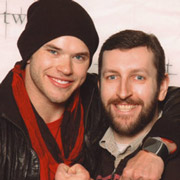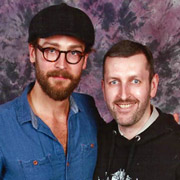 Add a Comment
62 comments
Average Guess (8 Votes)
5ft 4.16in (163cm)
Alanna
said on 30/Jul/20
Looks between 5'4"-5'5"
Miss Sandy Cowell
said on 18/Apr/19
No comments since 2015? Let's do something about this unfortunate state of affairs then! 😋
Well, I enjoyed Nikki's performance in 'Thirteen', but I haven't seen 'Twilight' or the 'Sleepy Hollow' series. So they've turned a novel, that of 19th Century story 'Sleepy Hollow', into a series? That's news to me!
5ft4 seems adequate for lean-limbed Nikki. I honestly can't see her as short as the average 5ft3 and-a-quarter.
😊👍
M
said on 3/Jun/15
She is really honest about her height and she is 5'5".
cat
said on 11/Mar/15
Here she claims 5'5" but I would say she is 5'3".5 - 5'4"
goo.gl/v82q4T
scars
said on 30/Dec/13
Hey rob how much do you think she weighs?
[Editor Rob: probably upper 120's range]
marla singer
said on 3/Nov/12
In this interview, 3rd question, she says "Ashley Greene is much taller than me in real life"
Click Here
but they look very similar in height
Stephanie
said on 8/Jun/12
Wow. A celebrity who is honest about her height. :)
Silent d
said on 6/Feb/12
Hayley Ashley Greene looks a little over an inch taller than her. Were they wearing heels? They both look taller than the rest of the female cast. They are quite tall next to kellan lutz who is 6 foot. 5 foot 5.
Soph
said on 18/Jan/12
also in this video she says she is 5'4
Click Here
Soph
said on 16/Jan/12
She is shorter than Ashley who is 5'5 "she also said that she was shorter than Ashley so she had to wear humongous heels because she is suppose to be around 15cms taller than her in twilight. And Kristen ia 5'6
Hayley
said on 10/Jan/12
I dont think she's that tall; Here she is next to Ashley - and a 5'2 Elizabeth Reaser in comparison
Click Here
Silent d
said on 16/Nov/11
Nikki reed looked tall on david letterman. In thirteen she looked tall next to evan rachel wood who always looked tall. They were 13 at the time so i think she is tall. I think she is on of those girls that doesn't want to be seen as a tall girl. She and ashley greene make the breaking dawn movie. Kristen is alright. 5 foot 5 is perfet. Ashley greene looks 5 foot 7.
John
said on 7/Oct/11
Click Here
she seems a lot taller than only 7 cm from Holly Hunter(5 ft2)
Julissa
said on 16/Dec/10
And probably ashley greene is 5'7 one inch taller than nikki hey ashley is the same height as my grandma
Julissa
said on 15/Dec/10
I think nikki is propably about 5'6 or 5'5 no way she cant be past 5'7 :D i mean its true
Kaylene
said on 20/Nov/10
Obsessed, Nikki is a bit taller than Kristen. And I guess there's nothing wrong in being curious;)
Obsessed
said on 4/Nov/10
Yeah, it's really confusing xD Beau just answered a girl that wondered how tall Kristen was on twitter - 5'6 and a half. 'Check out Kristens celebheights page about that' -so i belivie that since Beau like has meet her and like..talked to her. But is Nikki taller or shorther than Kristen? And how tall is Ashley? Haha, im sounding like some dectective x) Haha
Shannon
said on 31/Oct/10
This is waaay confusing considering what Obsessed said. really? how is Ashley listed as 5'4.75 and Nikki listed as 5'5 and Kristen is 5'4. Nikki said in an interview that Ashley is way taller. That makes no sense!
Kaylene
said on 27/Oct/10
She says she's shorter than Ashley, so she is shorter than 5'5. But why did she say that she was "much shorter" than Ashley? Cause she is just a little bit shorter(maybe she didn't really mean that "much"). I'd go with 5'4,5 for her, and 5'4 for Kirsten cause she's a little bit shorter than Nikki. End of story.
Anonymous
said on 29/Jun/09
well this length has got to be wrong because nikki herselfe has said ( in vanity fair) that greene was taller than her...
mariiee
said on 22/Jun/09
5"4 1/2 i think is spot on for nikki she doesnt seem any shorter than that and kristen stewart is 5"4
Linnea
said on 19/Jun/09
I think she`s closer to 5.6, actually.. ;) Cause I`ve heard that she`s 5.6, but in an interwiew she said that she was shorter than Ashley Greene, and Ashley is like 5.5. But media can easily be wrong so maybe you shouldn`t trust that source too much... So that is really comfusing me! :D
Grace
said on 10/Jun/09
I recently bought the Twilight Directors guide book and in it there is a picture of her with Catherine Hardwicke both in flats and Nikki was taller than Catherine and Catherine is 5'6".
laura
said on 9/Jun/09
shes a tiny bit taller than 5"4 kristen but not by 3 cm id says 5"5 165 or 164
nicole
said on 6/Jun/09
id actualky say shes 164 would be perfect shes taller than kristen
tee
said on 25/May/09
downgrade to 163 or 162
littlelee
said on 16/May/09
Saw her in a phot with evan rachel wood and wood looked 4 inches taller and she is about 5'7" although evan only looked a tad taller than holly hunter who is 5 foot 2 and nikki looked about holly height so 5'2 to 5'3 is right for nikki
S
said on 11/May/09
She's also a hell of alot shorter than Rochelle Lafevere (I dunno if this is the correct spelling but she was Victoria in the films) here:
Click Here
missme
said on 6/May/09
well in some pictures she looks like very tall... but when being compared with kristen stewart in some of the photos she looks like her same height...
anon
said on 30/Apr/09
She's definitely 5' 4". She's a teeny bit shorter than Kristen Stewart, who is 5' 41/2" - 5' 5" tops.
aimee
said on 26/Apr/09
downgrade to 5"3 1/2 161cm
hannah
said on 23/Apr/09
i met nikki reed and we were both wearing flats and im 5"4 and we were the same height so nikki is 5"4 downgrade
megan
said on 11/Apr/09
shes not that tall she said in an interview that she is shorter than her co-star ashley greene who is 5"5 and thats why she had to wear such high heels in twilgiht
Denise
said on 4/Apr/09
Nikki doesn't look much taller than Amanda Seyfried(5'2).
Click Here
sdfgr
said on 31/Jan/09
If Nikki is 5'8 then she is at least 5'7 but Taylor launtner is the hottest at of everybody
Twiaddict
said on 28/Jan/09
She's short enough to need heels in twilight so she can tower over Greene not so they can be the same height. And next to rob she doesn't seem that shirt and he's 6 ft 1 in
Vampiric
said on 16/Jan/09
I'd have to agree with 5'5. She doesn't seem shorter, she doesn't seem taller.
sofie
said on 1/Jan/09
She said herself in an interview for Vanity Fair that she is shorter then Ashley Greene, who is 5 ft 6 inches. That's why she had to always wear very high heels during Twilight.
Annonymous
said on 25/Dec/08
nikki is definatly the same height as kristen, there is no way she is taller,and bosworth is quite tiny so i definatly think she needs a downgrade
Denise
said on 13/Dec/08
Nikki and Amanda Seyfried
Click Here
and with Kate Bosworth
Click Here
Anyway. Rob, How tall is Ashley Greene?
[Editor Rob: she has said both 5ft 5 and 5ft 6 for her height.]
Lacy
said on 13/Dec/08
she said in an interview that she had to wear heels to be taller than her "sister" in twilight, meaning alice aka Ashley Greene. Ashley says she's 5'6" so Nikki has to be 5'5" or shorter
Anonymous
said on 8/Dec/08
I recently met Nikki at a Twilight convention and she is is no way 5'7. I took a photo of her in heels next to my friend who is 5'7 in flats, and they were the same height. She would definitely be around 5'5.
Anonymous
said on 25/Nov/08
i heard kristens stunt double was 5'5 and 105 pounds??, and how do you know them? i think kristen is a bit taller than nikki and kristen herself has claimed she's 5'4 so their both prob around that height
Anonymous
said on 24/Nov/08
I know Nikki Reeds stunt double on Twilight and she is 5'4. Stunt doubles are usually the same height or within an inch of the actors. Hope that helps you guys out. I also know kristen's double who is 5'6.
Anonymous
said on 23/Nov/08
She's barely taller than 5'4" Kristen Stewart. I would post a link or the web address but the site won't allow me.
Josh
said on 11/Nov/08
5'4.5 164cm. 5'7 is a joke
Anonymous
said on 28/Oct/08
she's not very tall really is she? I know she plays Rosalie Hale in twilight, who's supposedly "statuesque and tall" 5 ft 5 isnt that tall?!?!
Anonymous
said on 14/Oct/08
Does anyone else doubt that she is over 5'5"? I'm thinking more 5'5" tops. 5'0" for me!
Anonymous
said on 12/Oct/08
Leah, I think she's wearing heels in that picture, but, we will see how tall she is compared to others in the upcoming film. By the way, do you really think Greene is a full 5'5"? She was shorter than Stephanie Meyer (who's apparently 5'4") at some dinner the cast went to with her and she looked about the same height as 5'4"ish K-Stewart. I think she's probably more around 5'4", but that's my opinion. As for Nikki, I'd say 5'5"ish is a good estimate as she did look noticeably shorter than 5'7"ish Benjamin Mckenzie on the OC.
Leah
said on 28/Sep/08
She is at least 2 inches taller than Ashley Greene who is 5'5". No way is Nikki 5'5.5".
Click Here
Anonymous
said on 19/Sep/08
When did she say this Anon? I really don't/can't believe it.
Anonymous
said on 12/Aug/08
In an interview Nikki said that ashley greene is taller than her and she is 5'5
kelsey
said on 6/Jun/08
she's deff 5'7"
evan rachel wood is 5'8" minimum
and nikki is only a little bit shorter than her.
diana
said on 3/Jun/08
ok anonymous those pictures next to leelee sobieski were taken when she was 14....
i mean girls stop growing around 16 right
its hard with her because she hasn't really been in the public eye much and there aren't a lot of photos but in that movie with baldwin she seems 5'6 minimum
Stephanie
said on 18/Apr/08
Evan is either 5' 6.5" or 5' 7". Nikki is around 5' 5".
Anonymous
said on 13/Apr/08
in that link, leelee is maybe 6'2 in heels. nikki is 5'7.
Anonymous
said on 10/Jan/08
Astrid, Nikki Reed is NOWHERE NEAR 5'7''. Here's her next to Leelee Sobieski who is 5'10''.
Click Here
Astrid
said on 10/Nov/07
No WAY is Nikki that short. Evan Rachael Wood is 5'7.5 - 5'8", and in Thirteen Nikki is close to Evan's height. I'd say she'd be 5'7".
steph
said on 1/Oct/07
i read somewhere she's 5 8? but in thirteen she's 15 years old and she's still shorter than evan rachel wood..
Courtney
said on 30/Jul/07
Nah shes about 5'7
chocolate swetie
said on 23/Nov/05
she looks to be about 5 8.5ft tall look at her video's ! im 5'10 i know what tall looks like!
J.
said on 24/Apr/05
Her record company bio on her website states her as being "petite". She always struck me as tall. But I guess I was fooled!