Orlando Jones Height
5ft 11 (180.3 cm)
American actor known for roles in Evolution, Bedazzled, tv shows Sleepy Hollow and MadTV. In a TvAddict interview he claimed
"I'm 6'1"
and on twitter
"I'm 6'1 Westley Snipes is like 5 foot 7"
.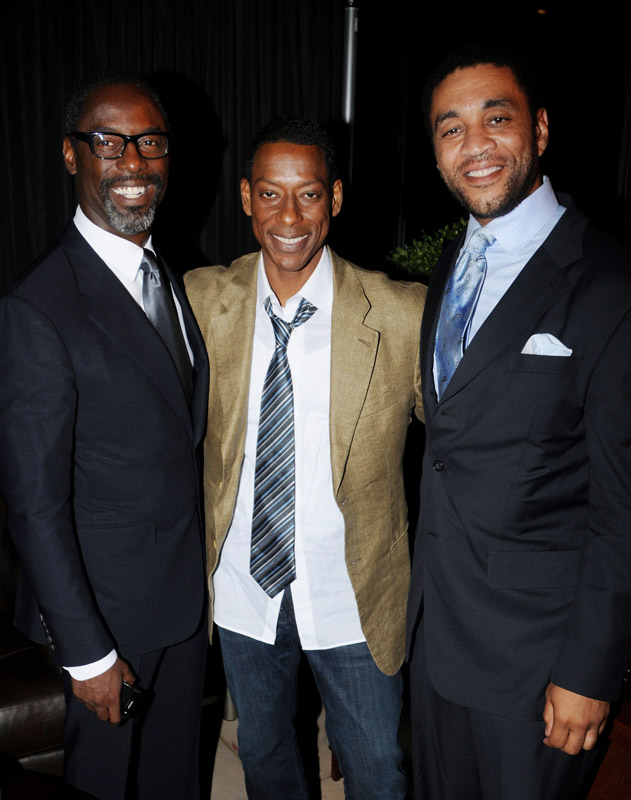 You May Be Interested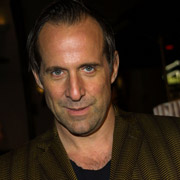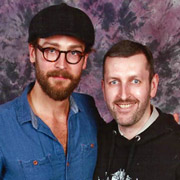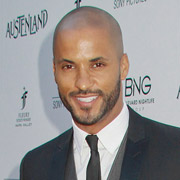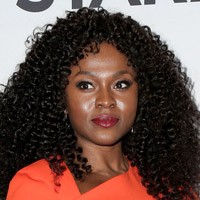 Add a Comment
23 comments
Average Guess (11 Votes)
5ft 11in (180.3cm)
berta
said on 26/Jul/20
beside almost 184 (peak) david duchovny he could pull of little over this.
Chris Junior Hernandez 1990
said on 10/Jun/20
Nick Cannon is only 40. He lost nothing at 5'10 1/2.
Realist
said on 6/Jun/20
5'11 is his maximum I wonder how tall Nick Cannon is now
Chris Junior Hernandez 1990
said on 28/May/20
Weak 5'11 is impossible. He standing further behind with 6'1 Isaiah Washington and 6'3 Harry Lennix who had more camera advantage. He can look 5'11 1/4 with 6'0 1/4 peak David Duchovny.
Nik Ashton
said on 2/Nov/19
He's pretty tall!
Dmeyer
said on 16/May/19
Look 177 in the pic above and look 177 max with 184 arnie in 2000
Colberto
said on 3/Feb/19
Hey rob how much of a difference is there between him and Isaiah Washington. He looks over 2" shorter than him and you say he's 185-185.5cm
I think he is a weak 5'11" like I would say 179-180. Is that a good example of a 2" height difference between them
I think he is 5'10 ¾" at most
179-179.5cm like 180 at most

Editor Rob
I think on Sleepy Hollow, when Orlando did stand tall he could seem in 5ft 11 range, but I have also seen how he can look a weak 5ft 11 at times too. I'm not as convinced he'd actually measure sub 5ft 11 though.
Jake: 1.84 m- 1.85 m
said on 19/Aug/18
Rob, could he be 181-182?

Editor Rob
There's a chance of 5ft 11 and change range.
Junior Hernandez 1990
said on 25/Jul/18
Orlando Jones must have hate Wesley Snipes so much that leave a quote for the 5'9 man to be only 5'7 and brought up himself as 6'1 but nowhere near it. I do see 5'11 1/2 is a strong figure he could measure and 6'1 with military boots on.
Junior Hernandez 1990
said on 3/Jul/18
Only 5'11? He look nothing less than 5'11 1/2 with Tom Mison.
Yht
said on 4/May/18
Inflation has no limit it seems.one or two more inches doesn't satisfy.three at least.
5'10
Realist
said on 15/May/17
I swore he was 6 foot in Drumline he looked 6 foot if Nick Cannon is 5'11
S.J.H
said on 8/Apr/17
5'10 claim 6'1 sounds like another justin timberlake. Lol
anon
said on 16/Aug/16
Rob, His quote is a bit crazy then, He is 5'11 but claims 6'1 and Snipes is 5'9, so he is only 2 Inches taller but claims 6 Inches more?.
Rob, have you watched white men cant jump, what did you think of snipes and harrelson, lot of scenes they looked basically same height and other shots show woody for me like 1-1.5 inches higher maybe, not sure if on woody height he could be 176 but can look 178?
Editor Rob: been a good long while since seeing the movie to remember much, might rewatch one day to see how they looked.
MD
said on 29/Apr/14
With 5'10" (maybe) John Cho:
Click Here
I think he could be a very strong 5'10", but 5'11" is just a bit much.
[Editor Rob: I think this guy's posture at times is poor, his own claim is 6ft 1.]
MD
said on 28/Apr/14
10.456"?
Are you being serious? I know we try and nail down heights pretty close, but by a quarter inch at the most.
7up
said on 25/Apr/14
Orlando Jones is no taller than 5' 10.457"
I'd stake my life on it.
doggy slog
said on 20/Nov/07
whaT? he looked atleast 2 inches taller than nick cannon on wild n out
Al
said on 17/Oct/07
5'9-5'10 should be more credible beside 6' Duchovny.
Matt
said on 11/Aug/07
Looked around 1.5" shorter than Duchovny in Evolution. Jones does have excellent posture, it must be said. I'm guessing around 5'10.75". 5'11" is near enough.
Editor Rob
said on 15/Jul/06

Talking bout Father of the Pride or some jibberish, he declared
"I'm 6ft 1"
...in tv guide.
MD
said on 7/Jul/06
Orlando with 6'2" Damien Fahey (who may be shorter than listed height):
1.
Click Here
If Damien is really 6'2" then Orlando looks 5'11"
With 6'0" David Duchuvony:
2.
Click Here
5'11" seems about right.
AA
said on 29/Jun/06
He is listed as 6ft2... God dammit...