Paddy Considine's Height
5ft 10 (177.8 cm)
British actor and director, best known for films such as In American, My Summer of Love, Dead Man's Shoes, The Bourne Ultimatum, Hot Fuzz, Blitz, Tyrannosaur and Submarine. On his Spotlight page, he used to be listed
"5 feet 10 inches"
.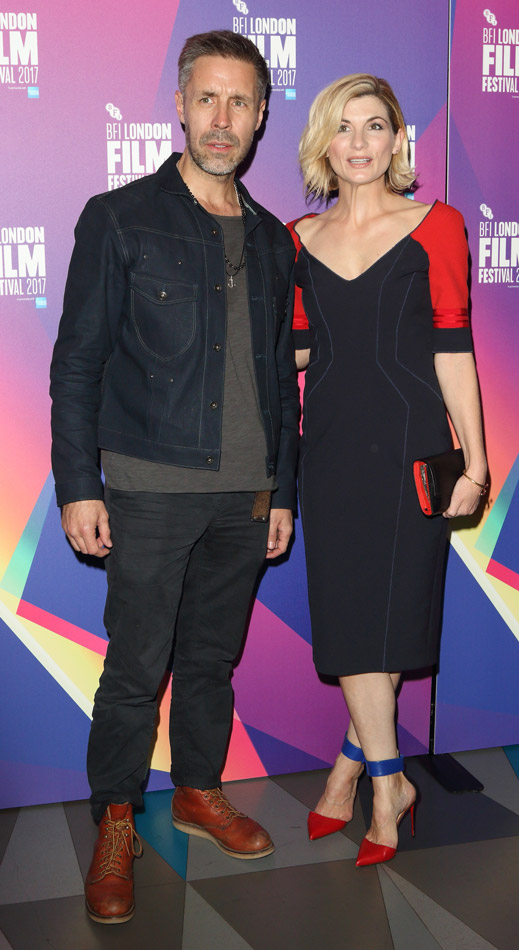 You May Be Interested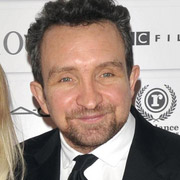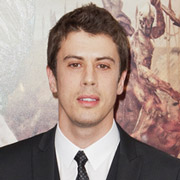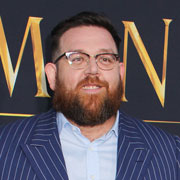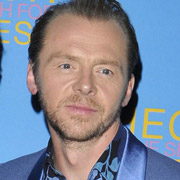 Add a Comment
22 comments
Average Guess (27 Votes)
5ft 10.09in (178cm)
Jtm
said on 27/Feb/20
I think the 5'9.5 listing was more accurate.
Rampage(-_-_-)Clover
said on 25/Feb/20
Looks a strong 5ft10 at times. Definitely destroys Simon Peggs claim for
Miss Sandy Cowell
said on 22/Dec/19
Paddy looks quite a bit taller in his films than 5ft10, so I will go with 5ft11.
I have loads of his films - I rate this man highly! - so I know what I'm talking about.
😁📏📏📏📏📏📏-1" 🎅🎄⛄
Miss Sandy Cowell
said on 5/Sep/19
🎂🎉🎈 Happy Birthday Paddy! 🎈🎉🎂
Many Happy Returns to Paddy, who turns 46 years old today.
I feel he is far taller than even 5ft10. I will today give him 5ft10.75.
🎁🕯️🎂🎈🎁🕯️🎂🎈🎁🕯️🎂🎈🎁🕯️🎂🎈

Editor Rob
I checked and Paddy did have himself 15 years ago listed as 5ft 10 in the casting directories.
John kennedy
said on 25/Aug/19
He's a solid 5'11. Met him when filming Red Riding. I'm 5'8.
Joel Masterman
said on 27/Jul/19
Rob who do you think would measure taller Paddy Considine Or Matt Damon I thought they looked very Similar in the Bourne Ultimatum?

Editor Rob
Yeah they looked quite close...maybe Paddy at times seems nearer 5ft 10 than Damon.
Sandy Cowell
said on 5/Aug/18
Yesterday I went upstairs to look for any 'Fast Show' DVD's that I could find, but before I was lucky in that department, I found my copy of the excellent 'Dead Man's Shoes', which I saw advertised at the beginning of my 'This Is 'England' DVD. I thought, "Great! I'm going to take that downstairs and give it a much overdue watch!"
I will also be able to compare Paddy with Toby Kebbell, who I have just seen recently in an episode of the third series of 'The Street'.
Back shortly with my guess!
MaskDeMasque
said on 14/Jul/18
Looks an inch taller than Pegg in The World's End. So probably about 5'9.5(I think Pegg is more 5'8.5 than 5'8.75).
Anonymous
said on 7/Jan/18
Looks very similar to Simon Pegg in World's End.
richie
said on 15/Jul/17
I thought 5'11" for Paddy Considine, he was only slightly shorter than Toby Kebbell in Dead Mans Shoes and Toby is over 6'. 5'9.5" is too short.
Blake
said on 1/Apr/17
Is his head longer than yours?
Editor Rob: probably similar, 9.5 at least i'd have said.
Sandy Cowell
said on 19/Dec/16
I have all the time in the world for this man! I cannot think of a better example to Asperger's sufferers than Paddy! He is so clever: he writes, directs and acts from the heart! I love him and if he is in a film, I will buy it!
I have noticed that he takes on roles very often as a persecuted person. I hope that it is not a reflection on his own life. I know Asperger's sufferers can have a hard time of it. A member of my family to whom I am very close, has this condition.
I will say 5ft10 for Paddy. He is super-tall in strength of mind and intelligence though!
Sam
said on 17/Apr/15
Thought he was a bit taller for some reason. I do think he looks pretty similar height to Matt Damon in The Bourne Ultimatum.
pegdon
said on 19/May/11
Isaw him up close and he was defo 5,10ish.and i know it for sure cos so am i.
mills
said on 6/Jul/09
doesn't look much taller-sometimes shorter than Simon Pegg in Hot Fuzz?
j.
said on 10/Mar/09
standing next to matt damon on that link further down he looks half an inch shorter so this estimate seem bang on correct.
Trent
said on 29/Jan/09
he's listed sometimes as being 5'11 - WHY?
Random Person
said on 31/Aug/08
5'10" minimum. I have seen a picture of my friend who is around 5'9.5" at very least 5'9" and Considine is at least an inch and a half taller than him, probably more, and even with lofty footwear he can't be less than 5'10" in my opinion.
Catsman
said on 10/Dec/07
The height above sounds about right. He's a really good actor, versatile like Gary Oldman. Has done some great low-budget films.
Ed
said on 24/Apr/07
Rob, Paddy has a myspace page in which he's listed at 5ft8! I just saw Dead Man's Shoes, and looked him up where I found the myspace page link.
[Editor Rob: you mean a fanpage? I had to look up a little to Paddy's eyeline, I don't think he pulled an ultimate warrior move on me. I'm surprised barely anyone actually recognised him.]
Ed
said on 2/Dec/06
Rob, I believe on the Djimon Hounsou page, you said you met him and he was 1.5 in taller than you. It will be interesting when the Bourne Ultimatum comes out next suumer, because he's in it, to see how he looks next to Matt Damon. I think I read 5ft11 or more for Considine before, after I saw him in In America. That goes to show you, the old Hollywood height gain when actors heights are listed.
[Editor Rob: yes, 5ft 9.5 is my honest estimate. I thought he might have been bigger myself...]