Pam Grier's Height
5ft 7 ¾ (172.1 cm)
American Actress best known for roles in movies like Jackie Brown, Foxy Brown, Coffy, Above the Law, The Big Bird Cage, Women in Cages, Sheba Baby and Fort Apache The Bronx. In a 2001 Chicago Times article she said
"I'm 5ft 8"
.
Bless her soul but Tina is barely over five feet tall. In heels I'm six foot...A lot of actors say they're six foot when they're actually 5 ft. 9 inches
They always say to me, 'Oh you're short I thought you were real tall'...Well I'm almost 5 foot 7 - March 1981, LA Times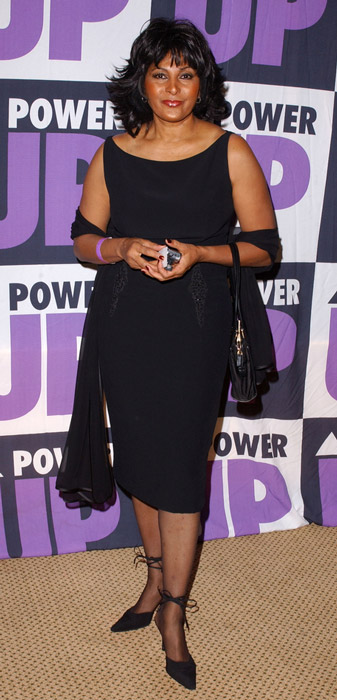 Photos by PR Photos
I thought I was too tall [5-foot-8] to be an actor and was more into the technical aspect of filming.
'What's Love Got With It?' They had already hired the lead and I was taller. Tina Turner was 5'1 and I'm 5'8 so when I put on high heels to dance I look like I'm 6'4. Often times, that happens when you are too tall to be the love interest of someone that may be shorter
When people see me the first time, they say, 'Why, you're so short and skinny.' Well it's true. I'm not quite 5-foot-7, and I maybe push 115 pounds if I'm wet.
You May Be Interested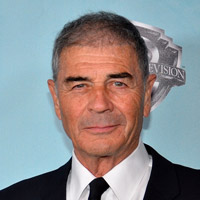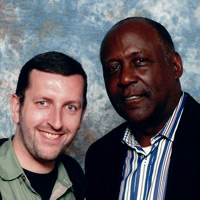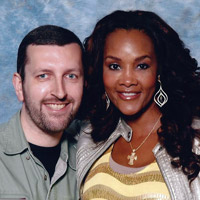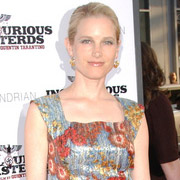 Add a Comment
13 comments
Average Guess (10 Votes)
5ft 7.63in (171.8cm)
Tamberlain
said on 12/Nov/17
She looks 5'7" to me. Kinda sorta tall, but not real tall.
And one of the most gorgeous actresses ever, too.
josh jeffords
said on 15/Mar/17
Usually looks 5 8 and wears it well sam is under 6 2 and yes that makes a 5 8 person look short still.
In heels she was taller than an average man how big of heels do you think she was wearing?
Also nude in some older movies she towered over small men she is no less than 5 7 and not likely over 5 9.
Wow she aged well I forgot her age anyway good actor great charisma!
Shredder
said on 16/Jun/16
I thought she looked around 5'9 or a little less , but didn't see her if she had heels or not.
james
said on 25/Apr/16
She's 5'7 but in high heels 5'9 .in Jackie Brown 6'2 Samuel L Jackson made her look short when she was in high heels ...but on a side note that women was sexy in that movie and still sexy
Arch Stanton
said on 2/Nov/14
She looked pretty tall in Coffy. Some of her lines were badass, but Tarantino really needs his head checked if he thinks it's one of the greatest movies ever made LOL. Mediocre really, but some of her lines and scenes in it were definitely badass and I can at least see why it appeals so much to him.
Arch Stanton
said on 2/Nov/14
Rob can you add Coffy, Above the Law, The Big Bird Cage, Women in Cages, Sheba Baby and Fort Apache The Bronx? One of the sexiest actresses in the history of cinema IMO. In Jackie Brown especially how foxy was she!!
the shredder
said on 16/Feb/14
Rob , if You did not know my height what would you guess me?
[Editor Rob: without knowing footwwear it's always trickier...I mean you could look anywhere 2-2.5 inches smaller I'd guess, she must have looked in the 5ft 8-9 range from your height.]
the shredder
said on 15/Feb/14
Pic with her ... Looking around weak 5'9 I think. Did not see her shoes.
Click Here
the shredder
said on 14/Feb/14
Rob how come you list 5'7.75 when she claims almost 5'7?
[Editor Rob: she's claimed a couple of heights, I wonder if the quote was a mistake and it was almost 5ft 8...it would have made more sense]
Benjamin
said on 30/Jul/13
I met her at a book signing. I am 5'7 and she was taller than me in flats. She has to be at least 5'8
Del Mar
said on 25/Oct/06
Seems like bragging about a height she does not have! In amendment complaining about guys being short, which is not!( "Eric & Laurence" ). Think she has quite big thoughts of herself!!
Editor Rob
said on 8/Sep/06
"5-foot-7, 117-pound" description back in Philly inquirer, 1988.
CelebHeights Editor
said on 22/Aug/05
Hmm, I saw the article that quote came from and didn't realise it:
"I knew it was hopeless because they'd already hired Laurence Fishburne to play Ike Turner. A lot of actors say they're six foot when they're actually 5 ft. 9 inches"
- surely not talking about Laurence?