Robert Forster's Height
5ft 9 ½ (176.5 cm)
American actor, best remembered for roles in movies like Jackie Browne, The Descendants, Reflections in a Golden Eye, Medium Cool, Alligator, Mullholand Dr. and Me, Myself & Irene and TV series Heroes.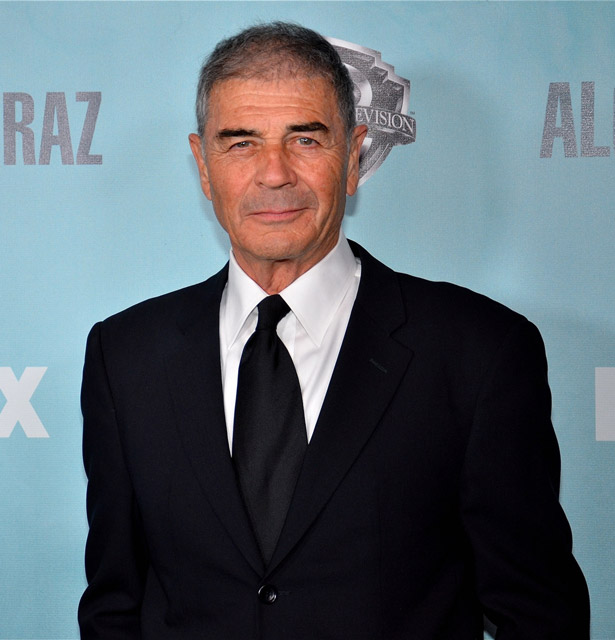 Photos by PR Photos
You May Be Interested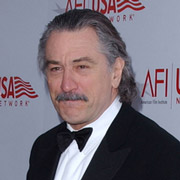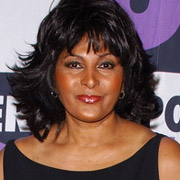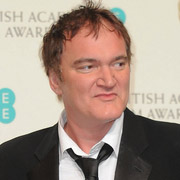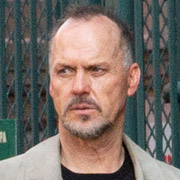 Add a Comment
36 comments
Average Guess (9 Votes)
5ft 9.44in (176.4cm)
Willis Christian Macaraig
said on 28/Apr/20
5'9.5" sounds right for his height.
Rampage(-_-_-)Clover
said on 12/Oct/19
Sorry to hear about this guys passing. Loved him in Jackie Brown
Johan 185 cm
said on 12/Oct/19
RIP Robert. A great character actor who could sometimes give off a taller impression than his 177cm frame.
MurMiles
said on 6/Feb/19
Too funny in "Jackie Brown" when he showed her his character's ID it listed his height at 6-0, weight 155. Like he was some kind of beanpole.
Jtm
said on 6/Sep/18
probably a solid 5'9 peak maybe a little less now.
Tall Sam
said on 4/Sep/18
Rob, what chance is there of Forster was a weak 5'10" in youth?
James
said on 25/Oct/17
Forster was never anywhere close to 5'11". He was shorter than Leif Garrett in "The Banker".
Sam
said on 23/Jun/17
As a young man, somewhat resembled a slenderer, more thoughtful Charles Bronson, arguably he's a better looking guy than Bronson though.
I wonder if he peaked near 5'10".
Here w/ Anthony Quinn:
Click Here
w/ Chuck Norris:
Click Here
I also think he might've had some height on Marlon Brando in Reflections in a Golden Eye but couldn't find them even in stills.
I'd say 5'9.5" is pretty much what he looks as an older man with Quentin Tarantino:
Click Here
& w/ Kyle MacLachlan, Laura Dern and David Lynch:
Click Here
Maybe 5'9.25"-5'9.5" these days and 5'9.75"-5'10" peak for him?
richie
said on 23/Mar/16
Forsters peak height was 5'11", he had close to 2 inches on Chuck Norris in Delta Force but has lost a fair bit these days, probably closer to 5'9" now
James B
said on 3/Feb/16
I thought he was like 6'1 when I saw him in Jackie brown
Surprised he's this short
Films can be deceiving can't they?
Sam
said on 13/Nov/15
Rob, would add Reflections in a Golden Eye, Medium Cool, Alligator, Mullholand Dr. and Me, Myself & Irene to his credits?
What a peculiar up-and-down career he's had.
Rampage(-_-_-)Clover
said on 8/Nov/14
5ft10 peak wouldn't surprise me. He was 55 by the time of Jackie Brown, though. 6ft is just crazy!
Arch Stanton
said on 30/Oct/14
Hahah his identity badge in Jackie Browne said 6 ft!!
....
said on 27/Feb/14
6 inches shorter than samuel l jackson
Mr. R
said on 7/Jun/12
Closer to 5-7.
Mr. R
said on 9/Jan/12
@Shredder, I don't know where you live, but you are welcome to visit me in LA, and see for yourself.
the shredder
said on 7/Jan/12
LOL Mr.R , you are full of it . 5'7 ? I hate to meet you ... You would think my 5'6.5 is 5'5 .
Mr. R
said on 6/Jan/12
Saw Robert tonite at a screening of "The Descendents". Said hello, and walked past him 3 times. My original estimate is correct. As a matter of fact, he is closer to 5-7.
Mr. R
said on 30/Nov/10
I saw him in Hwood at some evnt last year. He is way shorter. Somewhere between 5-7 and 5-8. Almost didn't recognize him cuz he was so much shorter than he looks.
James
said on 29/Nov/10
Weird with Mamun looks a bit more than 5'10.....
jake 181-183
said on 26/Nov/10
But Rampage he was already 56 by the time of Jackie Brown
derek d
said on 18/May/09
Has anyone seen the new movie with Matthew McConahey called Ghosts of girlfriends past? Matthew is at least 5'10.5 and Robert had at least 3 inches on him, LOL i was like huh? That didn't make sense to me but I'm pretty sure thats what I saw.
thekiddd
said on 12/Dec/08
Yeah. I even submitted his height as 5'9 1/2". I knew it before rob did.
adam
said on 5/Nov/08
Where did you got that 5-8, really? The guy is not six feet but I dont think he`s as low as 5-8 either! How did you figure giving him 5-8? If I remember anything, he was only about 4-5 inches shorter than the at least 6-2
Jason
said on 7/Sep/08
I'd say 5'10 Rob! What do you think?
thekiddd
said on 14/Aug/08
Rob, watch his movies. I'm telling you this guy isn't 5'8".
Lycan
said on 31/May/08
yea 5'8" is a lil too short for him i think hes a good 5'10"
thekiddd
said on 8/May/08
All though I agree Rob that this guy is clearly not 6feet, I think 5'8" is a bit low. I think 5'9" or 5'9 1/2" suit him more. He was a little bit taller than Pam Grier in Jackie Brown.
Bobbe
said on 10/Nov/07
this guy is no 5:8 he is atleast 5:10. thats the only thing i know for sure rob
Raymercer
said on 10/Oct/07
haha this guy aint no 5:8 guy. He is atleast 5:10. To you have something against him Rob?
sam
said on 25/Jul/07
Hey, Rob, where did you this 5'8" listing from? Forster looks 5'10"-5'11" in movies, if not 6' foot.
Here he is looking about an inch & a half over a 5'9" guy:
Click Here
Maybe 4 inches under a 6'2" (if leaning) Michael Madsen:
Click Here
About 2 inches under Quentin Tarantino's 6'1" Dad, Tony Tarantino:
Click Here
DC
said on 3/Feb/07
In "Reflections in a Golden Eye" Brando checks out Forster's army file where he's listed at 5'10".
xtian
said on 15/Jan/07
I've met him in person several times, as we used to shop at the same grocery store . He's 5'11" which is my height.
Ed
said on 9/Sep/06
Just saw American Yakuza on cable, with Forster and Viggo Mortensen, and the two are pretty much the same height with Viggo a tad taller. If Viggo's 5ft11 and he was wearing what looked like cowboy boots in the movie, he'd be almost 6ft1. I can't see Forster wearing 5 inch lifts, unless Viggo's really a lot shorter than he's been made out to be.
J.
said on 29/May/06
Sure enough, when he shows Pam Grier his ID in the aforementioned "Jackie Brown", his height is listed as 6'0"!
Kaine
said on 24/May/06
5'8 seems a bit too short to me. But yes he is less than 6ft. I'd say 5'9.5 or 5'10"