Paolo Nutini's Height
5ft 9 (175.3 cm)
Scottish singer known for songs such as "Pencil Full of Lead", "Last Request" and "Jenny Don't Be Hasty". In the Independent Newspaper I read him saying
"I'd like to be taller. I'm 5ft 10ins but I'd like to be 6ft 6ins"
.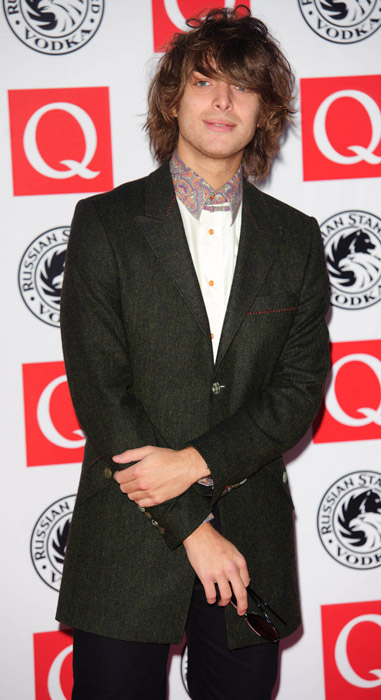 Photos by PR Photos
You May Be Interested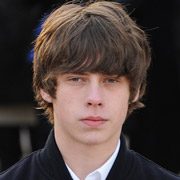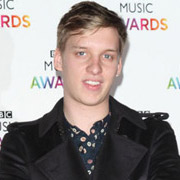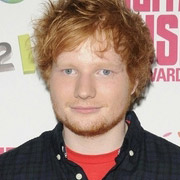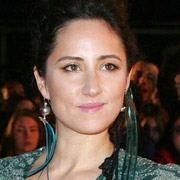 Add a Comment
39 comments
Average Guess (2 Votes)
5ft 9in (175.3cm)
Nina
said on 17/Mar/17
Have met him before. Rob's listing is spot on. 5'9 solid.
lelman
said on 16/Feb/15
Have you downgraded him? I remember him being listed at 5ft 9.5. Between 5ft 9 and 10 is what I have always had him pegged at.
[Editor Rob: I think around 5ft 9 is more probable.]
Neil Craig
said on 22/Aug/14
Apologies for the typo; meant to say, my colleague's wife....
Neil Craig
said on 6/Aug/14
My colkeague's with recently sat next to him on a flight to the USA and when he was standing thought that he looked about 5 foot 8 inches tall.
greg
said on 7/Dec/12
with Mark Ronson and Nick Rhodes
Click Here
5'8 beast
said on 30/Mar/09
**(Sighting)** -- he's 5'10 with flat shoes on, me and all my friends have met him more than once in a Club in his hometown of Paisley, where i am from to. we got pics with him and... hahaha true story, my uncle is 6'2 and Paolo had to stand up on a chair for the pic with him, no bull sh*t, it was Paolo's idea lol, and hes got a really big smile and looks like hes got 20 front teeth lol. He's a nice guy towards his fans..!!
Anonymous
said on 30/Jul/08
why does he look like he's 5ft4 in all the other pics i saw of him? It's really weird...
nia
said on 8/May/08
i saw gorgoeus paolo 3 times in concerts & he signed my cd & had a picture taken of him & i. he is definitely 5'10"; looks an inch shorter because he tends to hunch his back perhaps because of his shyness & coyfulness.
glenn
said on 10/Feb/08
thanks ladies for backing me that he is 5-10.most say he is 5-8.
Emily
said on 9/Feb/08
I met him in 2006
i'm 5ft 4 and he was about 6 inches taller than me
Ash
said on 14/Jan/08
He's 5'10", his slouch takes off an inch. Either way he is average height for a man.Paolo and I are the same height but I'm considered tall for a girl.
glenn
said on 9/Jan/08
i kinda remember the crowd you were with now.mainly with the myspace pic.however he was 5-10 to me.shorter due to a slouch.
steph
said on 9/Jan/08
i was directly behind this photo, I was facing 14th av whereas you are facing 15th in this photo, there were 4 of us ranging from 6'2" to 5'6" - got to be honest I think he's only about 5'8". James Iha is listed is 5'9" and James was definitely taller and I was comfortably taller than Paolo plus I wa slouching as well.
glenn
said on 8/Jan/08
some say he is 5-8.i say 5-10.so you back me on that steph? were you alone? with friends?
steph
said on 7/Jan/08
thats about right...I met him the same night and I had to slouch to be nearer his height and im 6' You must have been standing right next to me glenn because our pic was taken with him about 30 secs before this.
glenn
said on 12/Dec/07
why would he have to be in a band? he is a solo artist.
glenn
said on 11/Dec/07
a decent respectable short danius.im taller than most women i encounter,so thats good.real short for men is 5-6 and under.
Greg
said on 11/Dec/07
Fair point about 6ft1 being the start of tall Glenn. I'm 6ft and I find I'm taller than a lot of people but I rarely 'tower' anyone.
Evanna
said on 11/Dec/07
Danius, it depends on where you live. In Lithuania 5'8" is short, in Japan 5'8" is tall.
Gonzalo
said on 11/Dec/07
You `re welcome, Jason. As I said that guy looks like Scott Burrell but I am not sure. If we could see the whole pic we might have a better clue on him.
If he is not Burrell I have no idea of who that guy can be
Danius
said on 11/Dec/07
Glenn, what is 5'7? 5'8? 5'9? short?
Anonymous
said on 11/Dec/07
Seen him in his native paisley, 5'9.
Jason
said on 11/Dec/07
Yeah, Scott Burrell. Thanks Gonzalo - that's who I meant. It looks a lot like him lol ... who is it?
glenn
said on 10/Dec/07
to me 5-10 is average.so is 5-11 to me.6-1 and up is tall for me.
hi
said on 10/Dec/07
you're welcome Glenn and Gonzalo. I was excited to provide the info too ;)
silver
said on 10/Dec/07
glenn: really is 5.10 "short" for people?!? for me is quite tall or at least average... but maybe they live in Giant World and this is Lilliput for them... poor them!
Gonzalo
said on 10/Dec/07
Well, I was so excited to see that finally I recongized one person from Glenn`s pics that I didn
Gonzalo
said on 10/Dec/07
Jalen Rose is out there with Glenn, the black guy in the right top picture. The great member of the fabulous five of Michigan in his college year. Later a very good NBA player. Played for Phoenix suns last year. An underrated player.
The guy on the left looks like Scott Burrell but he is not. I guess that
Jason
said on 10/Dec/07
The guy on the top left, I think might have played for the Charlotte Hornets in the mid 90's. He's the spitting image of the guy I'm thinking of ... I think it might be him. His name escapes me - a listed 6-7 shooting guard or small forward.
glenn
said on 10/Dec/07
thanks hi.
hi
said on 10/Dec/07
Rob in the pic you posted, the guy with the blue earring is Jalen Rose, NBA player. He's listed at 6-8, but then again, that's NBA listing, with shoes. So I would estimate him at no more than 6-6 barefoot
Lmeister
said on 10/Dec/07
Seemed 2 inches shorter than Mick Jagger, but looks 5ft10 maybe due to his bad posture he looks shorter than he really is.
Brah
said on 9/Dec/07
The Barber twins are impossible to tell apart...
Danius
said on 9/Dec/07
Italian singer? I'd say 5'10, not much difference though.
glenn
said on 9/Dec/07
barber is top left in suit.im sure 10 guys here could answer that.the other 2 i forgot.only the pros here will get those.
5'11
said on 9/Dec/07
510 id say
glenn
said on 9/Dec/07
rob-make sure you double check any pics from the summer that wasnt used.i saw a small handful here i know i scanned to you awhile ago.i know table shots are no good.understandable.i forgot where i posted this same question.and never saw a response.how many left you guess? 10? 20? i know alot of my pics arnt too exciting either.at least im diverse and have occasional a-list and killer history.thanks.
[Editor Rob: Yes there was over 10 music names still there, that gavin+dolby from summer I still hadn't put up.
I meant to ask any sports guy reading this bit, which was the barber twin glenn got, and the other 2 guys, one in cap looks familiar face:
Here
.]
glenn
said on 9/Dec/07
people on the street remarked how short he was,yet i saw 5-10.he is opening for led zeppelin any day now.
OutBenchThis
said on 9/Dec/07
i thought he was taller than 5'9"-5'10".