Patrick Fugit's Height
6ft 0 (182.9 cm)
American actor, best known for films such as Almost Famous, Saved!, Gone Girl and We Bought a Zoo. On TV he appeared in Outcast.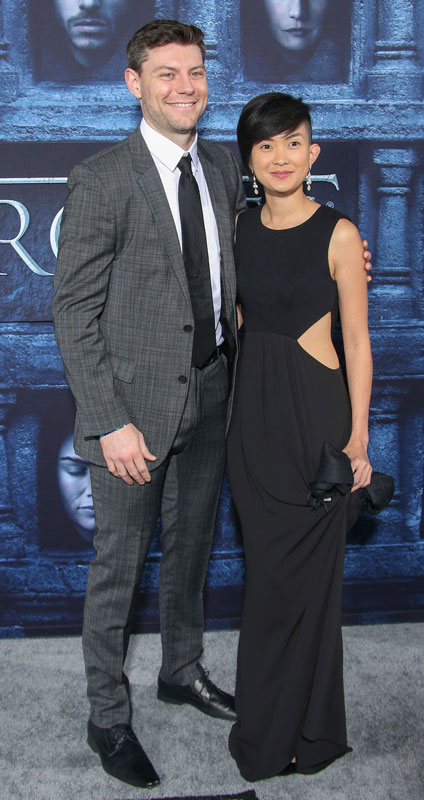 Photos by PR Photos
You May Be Interested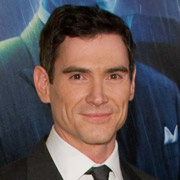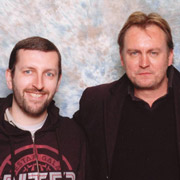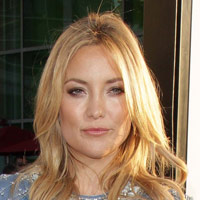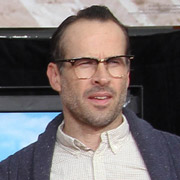 Add a Comment
23 comments
Average Guess (5 Votes)
6ft 0.15in (183.3cm)
Big Fudge
said on 12/Aug/20
How is he 6ft ? In Almost Famous he was 18 and was smaller than Billy Crudup who claim to be 5'9 and now he is 6ft ? Wow
Legend
said on 25/Jul/19
Rob have a look at him in first man, seemed to edge out gosling.
I'd put Patrick at 184-185 easily, slouches sometimes giving him a shorter impression.
Legend
said on 17/Nov/17
Looks around 3/4 to an inch taller than Phillip glenister in outcast.
6 ft minimum maybe even 1.84
Wow
said on 29/Apr/17
Ufff, is it me or did he look 5'6 in Almost Famous when he was 18!
That's one hell of a late bloomer...
Marianito10
said on 17/Jul/16
He is no way less than 183cm or 6ft, also I thought he was 183cm before coming here.
Hypado
said on 1/Feb/15
In Gone Girl: Patrick Fugit's height is 6ft 0in (183 cm)
this.
fsd
said on 2/Jan/15
looks 5'10 ft next to josh gad 5'4ft in "thanks for sharing"
Jake: 1.84 m- 1.85 m
said on 16/Oct/14
He is definitely 6ft- looked this in 'Gone Girl'.
digho
said on 16/Nov/13
could be 1.84 next to tim robbins
bit.ly/17BlsSQ
Pedro
said on 13/Mar/13
According to his I.M.D.b.-resume, he is 6ft 1in (185 cm).
nate
said on 14/Jul/08
i was watching almost famous and in the scene where he's talking to his mom on the payphone he really towers kate hudson.
RobertJ
said on 28/Mar/08
He's not 6 feet Rob, he needs a downgrade to minimum 5'11''.
Anonymous
said on 29/Dec/07
In the first pic he is way shorter than Chris Kline who listed 6'1
Fugit looks about 5'10
Glenn
said on 10/Sep/06
Damn.have to look at the actual picture.13 was an EP? I thought it was a full lenght.one of them sounded rushed to me.might be the one your talking about.now after Luck,whats the rest of the whole discography? I cant remember the order to well.anyone?
carnage_knowledge
said on 9/Sep/06
13 Frightened Souls EP is my favourite, Behind The Mourner`s Veil is probably my least fave as it sounded rushed and didnt quite grab me like the others. Can anyone tell me what band shirt Fowley is wearing in the above pic, not knowing is annoying me, especially as I (think) I recognise the logo. Cheers.
Glenn
said on 3/Sep/06
Maybe it was Supernatural that was my least too.Luck,though primitive has a special place in my heart.fond memories of vinyl, collecting the death metal and black metal scene.
ER.
said on 1/Sep/06
My favourite is probably "Fearless Undead Machines", I think it came out in 1999, if I remember correctly. My least favourite is probably the follow-up "Supernatural Addiction", haven't listened to it in years though, just remember being very dissapointed with it when it came, basically thought I was a big let down from the prequel, which is AMAZING. Haven't listened to "..Blueprints..." in years either, have to check out that one again soon, I know I have the CD somewhere. What's your opinion on the first full length, "Luck of the corpse" ?
Glenn
said on 30/Aug/06
Oh whats your favorite and least fave Deceased cd?
Glenn
said on 30/Aug/06
What year was that again? I love all their albums,but the one around 1999 or was it 2001 was my least favorite.they played early demos that were amazing and would be criminal if never given proper release.
ER.
said on 29/Aug/06
Cool, that must have been something. What's your opinin on "Fearless Undead Machines"? That's a pretty cool album aswell in my opinion.
Glenn
said on 28/Aug/06
ER-Glad someone commented on this.Blueprints For Madness is one of the greatest albums ever.saw them live and kicked serious ass.CBGBs.disgusting at how its closing.
ER.
said on 27/Aug/06
Cool picture, Glenn. What is your favourite Deceased-album?