Patrick Kilpatrick's Height
6ft 2 (188 cm)
American actor, known for films like Never Surrender, Death Warrant, Class of 1999, Eraser and Under Siege 2. On his official site it's claimed he is
"six-foot two-inch 220-lb"
and he said on instagram
"I'm 6'2"
.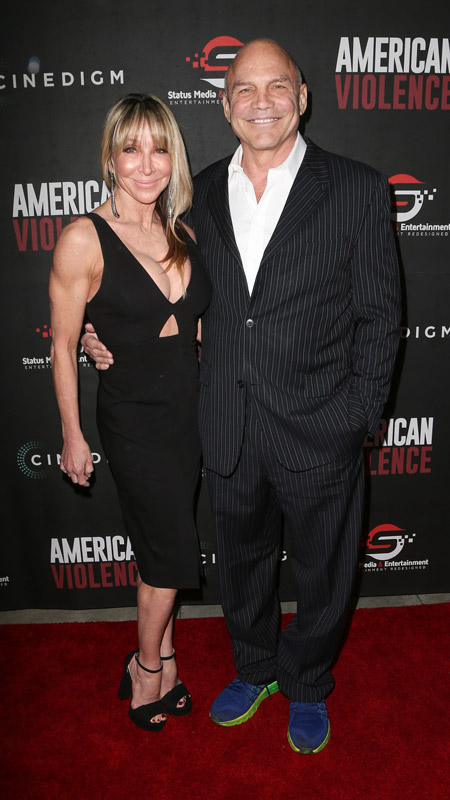 Photos by PR Photos
You May Be Interested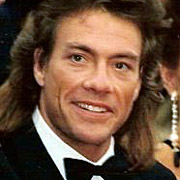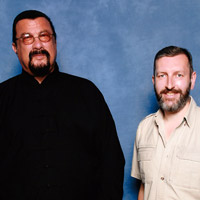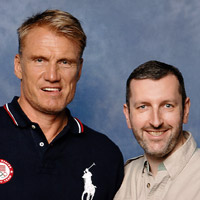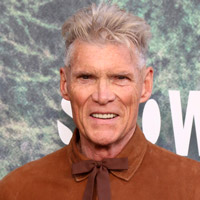 Add a Comment
15 comments
Average Guess (3 Votes)
6ft 2.25in (188.6cm)
Nik
said on 1/Apr/18
@ Sandy Cowell - Hi!
I have seen pictures of Patrick on-line, so I didn't go along with the average! But that is just my humble view!
It is interesting how different people have different methods of working out people's heights, I form an impression in my head based on how far up I imagine their heads are off the ground, but I also bear in mind body proportions! I also imagine to myself where I would come up to on that person! It's good to see a person in the company of a shorter person, who is of a height that is easier to work out, and see where the shorter person comes up to wiith regard to the person whose height you are wanting to know!
Well, I can't see any pictures of Patrick either! I remember the trouble you were having with your phone before your operation, for several days your phone stopped you from making any comments at all!
You can have a lot of fun with people's names, I like names like Patrick's where someone's first name is also in their surname! I particularly like names where someone's first name and surname are exactly the same!
Happy Easter!
Sandy Cowell
said on 31/Mar/18
@ Nik - Well, as I can't see pictures at the moment, I went along with the average!
I have to go to Google to see pictures right now. Something is wrong with my phone, but I'd much rather it be this 'trouble' than not being able to write more than a few words without it all disappearing, like it was before I went into hospital and 'fixed' things - to the best of my ability!
I had pictures at the beginning, but then, a couple of weeks in, they vanished! 😲
So here's to a Happy Easter!
🐥🐇🐥🐇🐥🐇🐥🐇🐥🐇🐥🐇🍻
Nik
said on 31/Mar/18
@ Sandy Cowell
I love names where the surname and first name are the same or very similar, I also like Kilpatrick but not for any offensive reason, of course!
FitzPatrick is also a nice name!
I never knew that everyone in Iceland had the same surname and first name, that is very interesting indeed!
I doubt that Patrick is the full 6'2" myself, but that is just my opinion!
Sandy Cowell
said on 30/Mar/18
@ Nik - It sounds a bit like a nasty command to me, a bit of a prickly one at that! It reminds me of the surname I read owned by a new addition to celebheights recently, 'Cutmore -Scott', which, when pluralised, would read 'Cutmore -Scotts', and that sounds like a positively BEASTLY command!
I'd prefer the name FitzPatrick for Patrick! Far more inoffensive!
Easter Fun Facts! 🐰👍😊
Did you know that there are so few people in Iceland that everybody is named with the same surname as his first name? A prime example of this would be quiz master Magnus Magnussen/Magnusson (not sure on the spelling there, I'm afraid!).
I will go for the average for Patrick: 6ft2.25.
Nik
said on 28/Mar/18
@ Sandy Cowell
I like his name!
For me Patrick is probably 6'1" and change!
Cheers!
Rampage(-_-_-)Clover
said on 25/Mar/18
Peak: 6ft2(188cm)
Today: 6ft1185.4cm)
Josh jeffords
said on 16/Nov/16
Was taller than entire cast of eraser 6 2 prime min.
He had no less than .5 on arny in flats.
His weight varies usually quite lanky could pass for 6 3 onscreen and yes steely cold stare.
Looked 6 4 with tiny jvd also measured up well with younger seahal.
Michael
said on 25/Mar/14
Was 6'2" in his prime. Looks more like 6'1" today
dmeyer
said on 9/Mar/11
6 ft 1 looks right
LittleBadass
said on 3/Jul/07
He's 6'2 with his normal footware! I met him back in 02 in New York! I'm 6'2 barefoot! I was wearing some sneakers that were'nt very thick...I was just a tad over him...He's a big guy! He almost broke my damn hand when we shook! Damn dude has one hell of a grip! He was smiling,but even that was scary! LOL
Rachel
said on 29/May/07
In death warrant he looks quite big..no less than 185cm barefoot.
sam
said on 1/May/07
Yeah, his parents must have had a bit of a mean streak...
SD2002
said on 30/Apr/07
He's got the best name ever! Patrick.....KILL Patrick
Franco
said on 27/Apr/07
LOL!.....Patrick Kill Patrick. :D nice name.
yeah he looks about 6'2
Ed
said on 27/Apr/07
Rob, Kilpatrick is really about 6ft1 max, I met him a few years ago at a convention. He had me by 1-1.5inches. 6ft2 would be a with shoes listing, the weight sounds right he was pretty built! Nice guy, but man he has an intimidating stare. I kept thinking of him as the Sandman from Death Warrant!